Jeff Bezos Tells Us How He Became the World's Richest Man
Jeff Bezos is the owner of Amazon, and he is now the richest person on earth since 2017. He currently overshadows the fortune of the legendary investor Warren Buffet and Microsoft co-founder Bill Gates. In 2018, Bezos was placed on top of the 400 Richest in America. His winning net worth was at $160 billion at the time. Bezos, for sure, has plenty of investment ideas, ranging from real estate to flying spaceships and retrieving rocket ship engines from the ocean.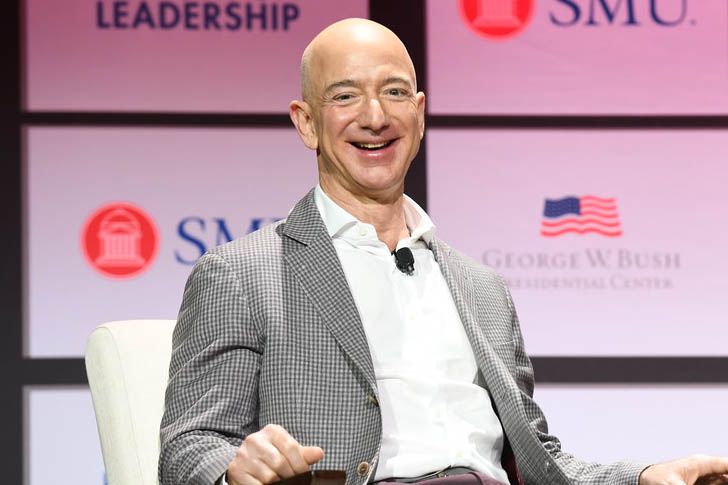 Bezos is the founder, chief executive officer (CEO) and president of the leading global e-commerce in the US, popularly referred to as Amazon.com Inc. (AMZN). It is currently dominating the US, accounting for 4% of at least all US retail stores back in 2017. Also, it carries an impressive 44% of digital spending. As digitalization takes over before our eyes and reshapes human behavior, cloud computing revolutionizes and takes up space for enterprises. The online retail leader, Amazon, is doing extremely well today. The high-flying cloud computing platform, Amazon Web Services (AWS), has been forecasted to be propelled to a higher degree in the years to come, which is a good sign for the CEO.
AMZN, being the everything store online, was an idea that his well-meaning friends and family tried to talk him out of. Before the venture, he had a stable job in finance. Of course, his loved ones were just looking out for him and questioning the business's stability and sustainability. But just like that, with changing times such as what we have now, more and more people resort to AMZN for all kinds of online shopping.
As a young boy, Bezos was raised by his teen mom, and later on, with a Cuban immigrant stepfather. He has always shown peculiarity in his outlook. He once said to his school teacher that mankind's future is not on this planet. Bezos has always dreamed of creating something different, which is why if you look at the list of investments he's made, they are usually in more than just one market sector or industry. His investment money usually goes to organizations representing far-flung and exploratory business ideas, including media, virtual reality, homespun arts and crafts, and cloud computing.
Bezos, who was a tech visionary with a Princeton degree in computer science and electrical engineering, was bound to turn down job offers from companies that have already been set up and established. He opted to join a start-up company called Fitel. However, this move did not go as planned and so Bezos moved on to become a Wall Street hedge fund company, senior vice president. He spent only four years working from the ground up in the firm.
He did not remain long in the field, though. Upon seeing the fast-growing rate of internet users at that time, at 2,300%, he knew it was the right time to build on his billion-dollar idea, Amazon. Soon, he already had a list of 20 possible product categories for online selling.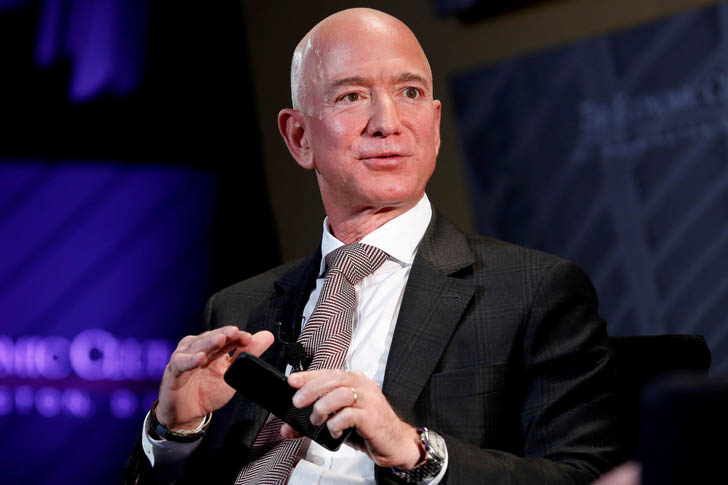 Amazon.com started as a humble platform for selling books. His initial capital investment of $10,000 comprised a team of him, his wife, and two other programmers. Their meetings were held at the neighborhood Barnes & Noble, which is ironic. Soon after launching in July 1995, Amazon sells books across the US and 45 other countries in the world.
Since then, it has been years and years of constantly looking at the market of opportunities and minding the changes. Of course, he has placed investment money on other businesses and ventures, which contributed to him becoming the richest man today, on top of Warren Buffet and Bill Gates.