The Most Successful Celebrity Dropouts Who Prove Hard Work Really Pays Off
Cameron Diaz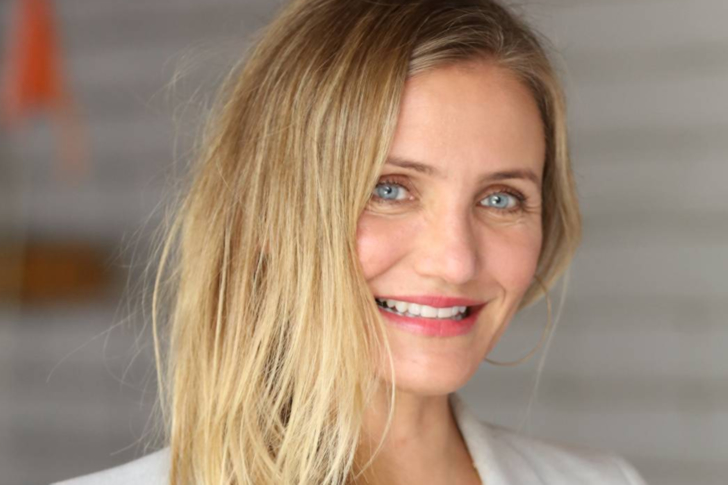 New mom and recently retired actress Cameron Diaz has certainly left her mark on Hollywood. Before she achieved movie stardom, however, Diaz was modeling full-time after dropping out of high school at age 16. Even back then, she was already quite successful—living overseas for five years and earning investment money through her appearances in fashion campaigns.
She soon went on to land her first acting gig, and become one of Hollywood's best-known actresses. She frequently appeared in comedies throughout her acting career, while also earning critical recognition in dramatic films. Her accolades include four Golden Globe Award nominations, three Screen Actors Guild Award nominations, and a New York Film Critics Award. In 2013, she was named the highest-paid actress over 40 in Hollywood. As of 2018, the U.S. domestic box office grosses of Diaz's films total over US$3 billion, with worldwide grosses surpassing US$7 billion, making her the fifth highest-grossing U.S. domestic box office actress.
Nicole Kidman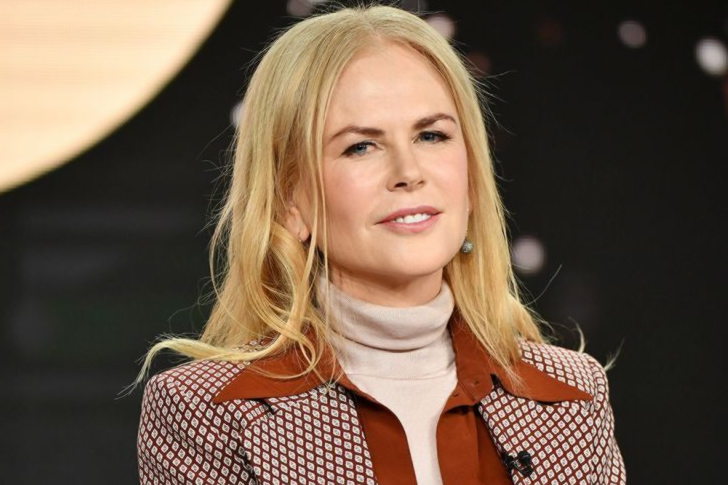 It might surprise many to learn that Nicole Kidman actually dropped out of high school at age 16. Unfortunately, it was her mother's cancer diagnosis that prompted Kidman to drop out of school to support her struggling family. Owing to her fair skin and naturally red hair, the Australian sun forced the young Kidman to rehearse in halls of the theatre. A regular at the Phillip Street Theatre, she received praise and encouragement to pursue acting full-time.
After that, she threw herself into acting. Despite dropping out, however, she's managed to not only achieve her dream—but also make a success of herself in the process. Kidman's Hollywood resume and multi-million net worth speak for themselves. She has received an Academy Award, two Primetime Emmy Awards, and five Golden Globe Awards. She's not shabby when it comes to investment planning either. Kidman doesn't require any diplomas to help her make lucrative real estate purchases in both the U.S. and Australia!
Nicolas Cage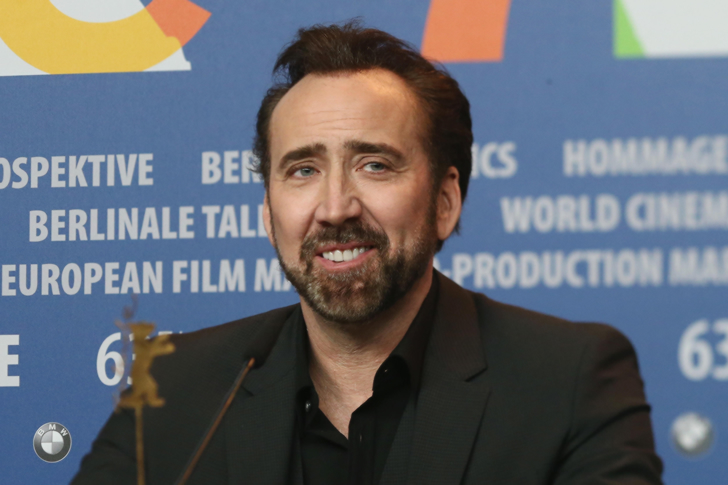 Hollywood actor and legend, Nicolas Cage may have never gotten a college degree but he surely made it big in the entertainment industry's most lucrative field. Cage has been nominated for numerous major cinematic awards and won an Academy Award, a Golden Globe, and Screen Actors Guild Award for his performance in Leaving Las Vegas (1995).
Cage was introduced to the film and acting industry at a very young age as his uncle is the legendary filmmaker, Francis Ford Coppola. He decided to quit school to enter into the same industry that has brought success to his family. However, Nicolas decided to adopt a different screen name so that he can establish his own and take full credit for his career. With his success and fortune today, it's obvious that Nicolas made the right choice.
Gisele Bundchen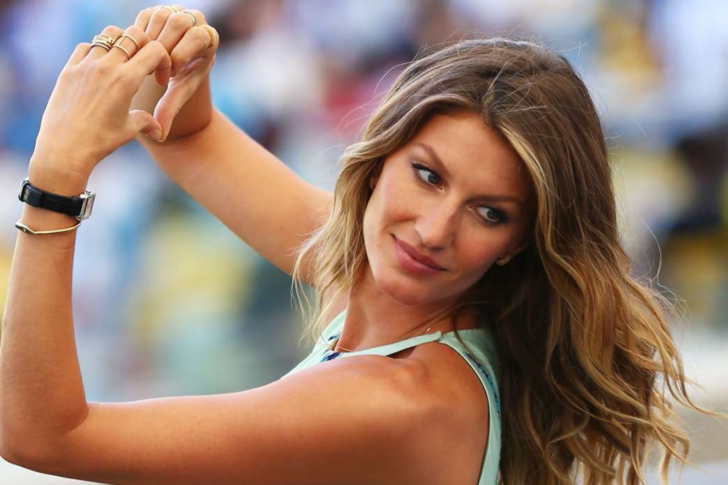 We were introduced to Gisele Bundchen through the covers of numerous top magazines. She's been on the cover of Vogue numerous times and has walked the runway for fashion's biggest names. Bundchen ranks among the highest-paid models, even today. In fact, according to Forbes, she was the 5th highest-paid model for 2018. Certainly quite the feat for the model who began working at age 14!
Vogue has credited Bündchen with ending the heroin chic era of modeling in 1999; instead ushering in a sexy, healthy look with curves and a golden tan. Bündchen has appeared on more than 1,200 magazine covers. After she was discovered in Sao Paulo, Brazil Bundchen dove headfirst into the business and she hasn't looked back since. We wonder, would she have taken online classes if they were widely available back then?
Jennifer Lawrence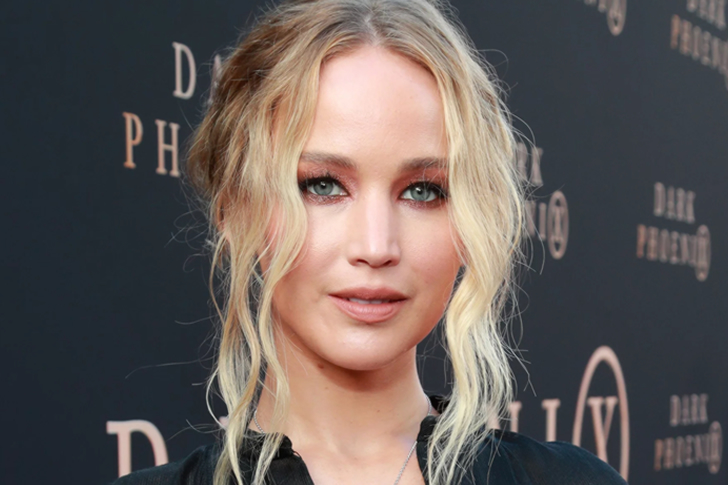 In an interview with 60 Minutes, Jennifer Lawrence claims to be "self-educated". If she is, then the actress certainly learned plenty through experience. After all, not only has she managed to establish a career for herself in Hollywood, she's also got the foresight to ensure her investments wouldn't be for naught.
Lawrence was fourteen while her mother encouraged her to go into modeling, Lawrence insisted on pursuing acting. At that time, she considered acting to be a natural fit for her abilities, and she turned down several offers for modeling assignments. Lawrence dropped out of school at age 14 without receiving a GED or a diploma. She has said that she was "self-educated" and that her career was her priority. While some of her contemporaries might regret having done so, Lawrence feels otherwise. Even back then she'd always been independent, choosing to go her own way and chasing after her dream with laser focus.
Rihanna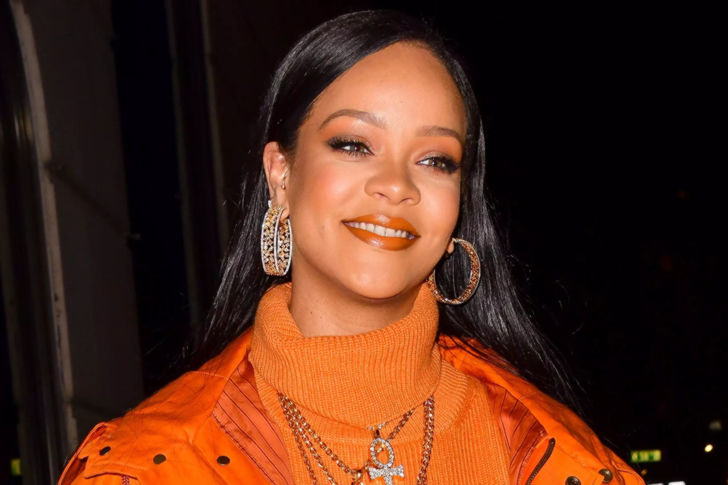 The singer and business mogul was only 16 years old when she got signed by Def Jam. Rihanna dropped out of school soon after and began her journey towards establishing a music career. Her sacrifice paid off, fortunately, and she had a string of hits before venturing into other fields. Music may have since taken a backseat for Rihanna, but we wouldn't have to worry about her fading into obscurity.
She's still making bank with the eponymous Fenty brand. Aside from music, Rihanna is known for her involvement in humanitarian causes, entrepreneurial ventures, and the fashion industry. She was appointed as an ambassador of education, tourism, and investment by the Government of Barbados in 2018. We're sure her financial advisor is more than happy with her continued success. In fact, they might want to take cues from her when it comes to building businesses!
Marilyn Monroe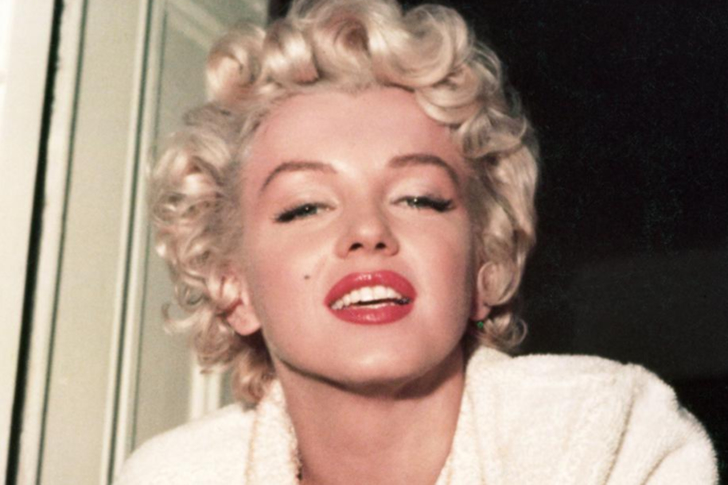 When it comes to female celebrities of Hollywood's bygone era, there is no one more iconic than Marilyn Monroe. Marilyn didn't just act and sing, she revolutionized the entire industry so much so that her enduring influence can still be felt today. Long after her death, she has continued to be a major icon of pop culture. Marilyn may have had some ups and downs throughout her time, but we have to give her credit for her success.
According to The Guide to United States Popular Culture, "as an icon of American popular culture, Monroe's few rivals in popularity include Elvis Presley and Mickey Mouse … no other star has ever inspired such a wide range of emotions—from lust to pity, from envy to remorse." Art historian Gail Levin stated that Monroe may have been "the most photographed person of the 20th century", and The American Film Institute has named her the sixth greatest female screen legend in American film history.
Paris Hilton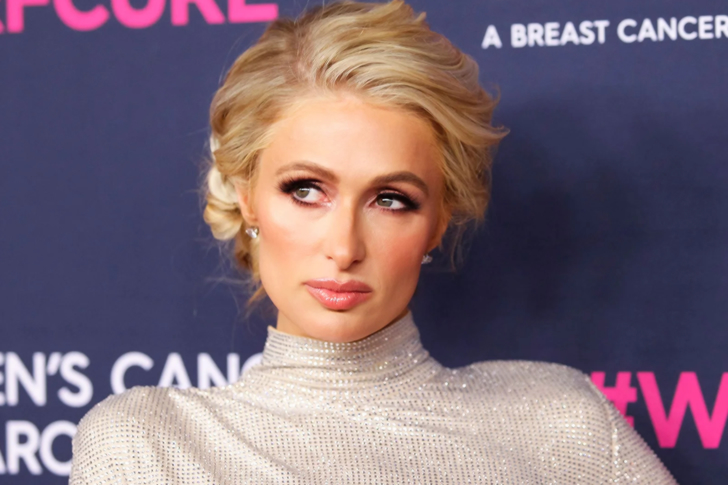 The heiress and entrepreneur were born into quite the family fortune—her great-grandfather is Conrad Hilton, also known as the founder of the Hilton Hotel chain. However, Paris Hilton did not solely rely on her family's wealth in order to get by. As audiences, we were first introduced to the socialite through reality-TV.
Despite her rather controversial rise to fame, few can deny the fact that Hilton is a talented businesswoman. Her investment planning has led to a lucrative licensing empire. Her businesses range from clothing, perfume, handbags, and many more. Not bad for someone who got expelled from boarding school!
Cher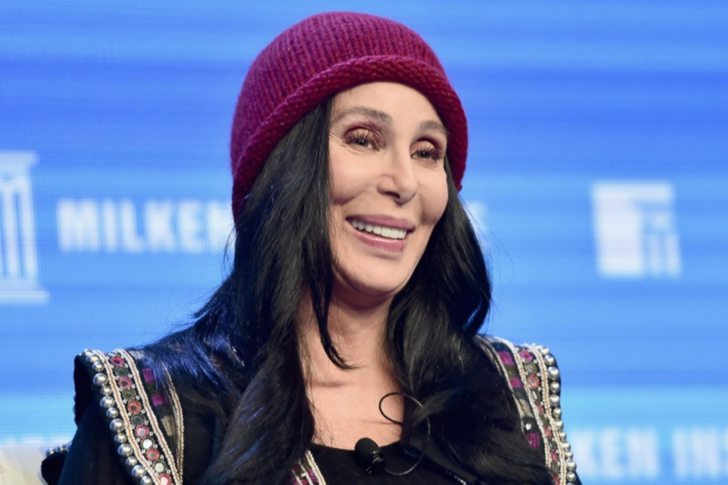 Pop goddess, Cher, needs no degree to accomplish all that she did. She may have skipped university, but here she is now. Commonly referred to by the media as the "Goddess of Pop", she has been described as embodying female autonomy in a male-dominated industry. Cher is known for her distinctive contralto singing voice and for having worked in numerous areas of entertainment, as well as adopting a variety of styles and appearances throughout her six-decade-long career. Cher has become famous for her contralto voice and has maintained six long decades in the industry.
Cher is one of the world's best-selling music artists. Her achievements include a Grammy Award, an Emmy Award, an Academy Award, three Golden Globe Awards, a Cannes Film Festival Award, the Billboard Icon Award. Outside of her music and acting, she is noted for her political views, social media presence, philanthropic endeavors, and social activism, including LGBT rights and HIV/AIDS prevention.
Daniel Radcliffe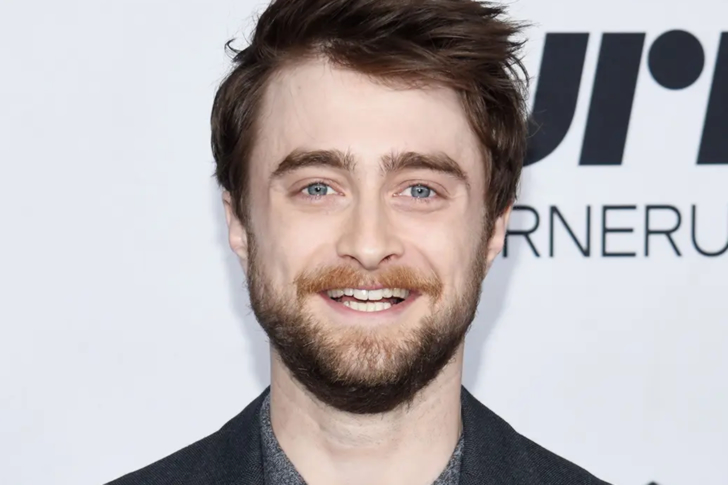 He is currently one of the wealthiest celebrities in Britain, with credit to his work in the Harry Potter film franchise. During his peak, Daniel Radcliffe could easily earn $15 million annually as an actor. Radcliffe knew he wanted to be in movies even as a young boy and by age 10, he managed to make this dream happen.
As his acting career began to consume his schedule, Radcliffe continued his education through on-set tutors. He admitted he was not a very good student. He achieved A grades in the three AS-level exams that he took in 2006 but decided to take a break from education and did not go to college or university. Part of his reasoning was that he already knew he wanted to act and write, and that it would be difficult to have a normal college experience. Much like his character in the Potter franchise, Radcliffe had to drop out of high school as well. Fortunately for him, things worked out for the best.
Shawn Corey Carter aka Jay-Z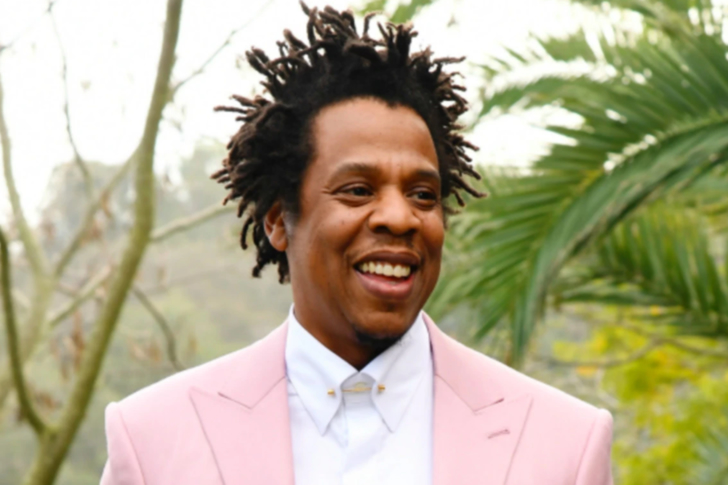 Jay-Z's net worth is close to a billion dollars, but even a guy like him comes from pretty humble roots. The rapper grew up in Brooklyn, New York. His interest in music has always been there, however. Online classes where you can learn just about anything weren't as popular then, so Jay-Z had to teach himself the ropes. His skill at freestyling and lyricism didn't go unnoticed for too long. Slowly but surely, he made his way to where he is now.
Jay-Z says his earliest exposure to music was through his parents' record collection, which was mostly of soul artists such as Marvin Gaye and Donny Hathaway. He says "I grew up around music, listening to all types of people… I'm into music that has soul in it, whether it be rap, R&B, pop music, whatever. As long as I can feel their soul through the wax, that's what I really listen to."
Al Pacino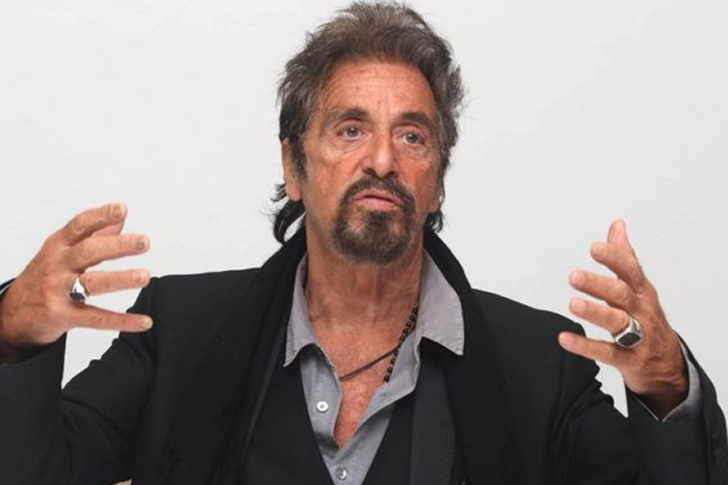 Al Pacino was born on April 25, 1940, in Manhattan, New York City. He is an American actor and filmmaker. In a career spanning over five decades, he has received many awards and nominations, including an Academy Award, two Tony Awards, and two Primetime Emmy Awards.
In his teenage years, Pacino attended Herman Ridder Junior High School but soon dropped out of most of his classes except for English. His mother disagreed with his decision and, after an argument, he left home. To finance his acting studies, Pacino took low-paying jobs as a messenger, busboy, janitor, and postal clerk, as well as once working in the mailroom for Commentary magazine. Fortunately, all of that is in the past now. We know he found much success in the industry and is considered a legend even by his contemporaries. Well worth the risk he took! Al Pacino established himself as a film actor during one of cinema's most vibrant decades, the 1970s, and has become an enduring and iconic figure in the world of American movies.
Whoopi Goldberg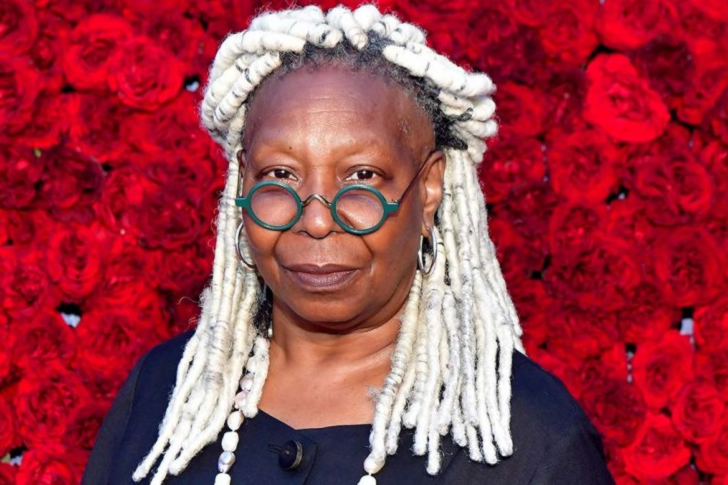 The famed actress, comedian, and TV host was born Caryn Elaine Johnson, known professionally as Whoopi Goldberg, is an American actor, comedian, author, and television personality. A recipient of numerous accolades, Goldberg is one of sixteen entertainers to have won an Emmy Award, a Grammy Award, an Academy Award, and a Tony Award.
She grew up in New York and attended a local Catholic school. Later, she would drop out of high school and even moved to East Germany for a time, during which she worked in various theater productions. Did you know that Goldberg did all sorts of odd jobs to pay off her electricity bills and other essentials? She waited tables and even did bricklaying. Luckily, her big personality and even bigger talent didn't go unnoticed. Since then, she has received commercial success and an Oscar nod to her name.
Demi Moore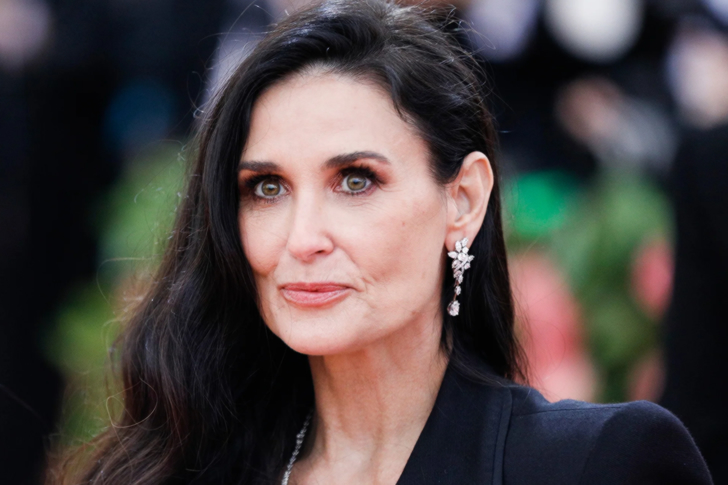 Who would've thought that a drop out from school would reach such a degree of success as Demi Moore? But here is the actress, in her 50s, and with a growing net worth of $200 million.At age 15, Moore moved to West Hollywood, California, where her mother worked for a magazine distribution company. Moore recalled, "I moved out of my family's house when I was 16 and left high school in my junior year."
Since then, she's managed to earn tons of money and has also received a number of honors. Moore was named the highest-paid actress in film history back in 1996 for her credit role in Striptease. She received a stunning paycheck of $12.5 million for the film. An unprecedented amount at the time, which was more money than any other woman in Hollywood had ever been offered at the time. She became a pioneer for other actresses by being the first female lead to demand the same salary, benefits, and billing as her male counterparts," Lifetime wrote.
Arnold Schwarzenegger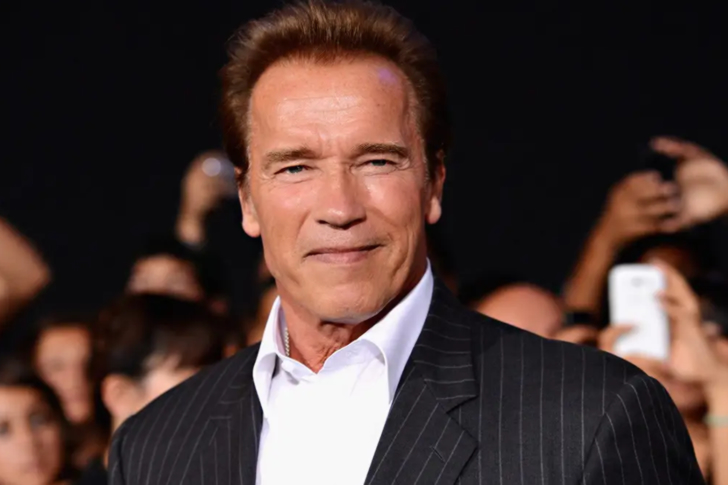 Arnold Schwarzenegger needed no degree or a high school diploma when he became a bodybuilder athlete and earned his ticket to the United States. Schwarzenegger began lifting weights at the age of 15, and went on to win the Mr. Universe title at age 20 before winning the Mr. Olympia contest seven times; he remains a prominent presence in bodybuilding and has written many books and articles on the sport. He is widely regarded as one of the greatest bodybuilders of all time, as well as the sport's most charismatic and famous ambassador. Eventually, he became one of the most famous immigrants in America and starred in many action films.
Schwarzenegger also earned worldwide fame—not just within Hollywood. No one would've had thought he'd become a politician too! Up to this day, he remains to be California's most popular Republican Governor. No kidding, this man can do it all. Schwarzenegger has also had a highly successful business career. His financial independence came from his success as a budding entrepreneur with a series of lucrative business ventures and investments.
Drew Barrymore
It's no secret that actress Drew Barrymore started her career at a very young age. Barrymore's career goes all the way back to when she was 6 years old and delivered a stellar performance in the Spielberg film, E.T. This led to her becoming one of Hollywood's darlings. Barrymore endured a notoriously troubled childhood. She was placed in rehab at the age of 13 and spent 18 months in an institution for the mentally ill. A suicide attempt at 14 put her back in rehab.
By the mid-and late 1990s, Barrymore re-established her image and continued to be a highly bankable star. At that time, she was able to rake in $15 million per film. With that investment money, she has ventured into other businesses. This includes establishing her own clothing brand, a cosmetics line, wine, and even a film production company. Of course, having the same career longevity comes with a price: the actress dropped out at age 7 and has never finished high school.
Joaquin Phoenix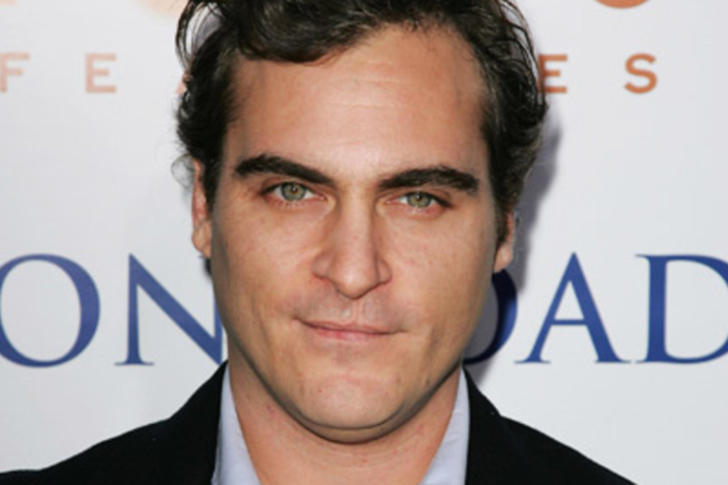 The same is true for this American actor, Joaquin Phoenix, who never got to finish high school because of the early career opportunities he received at such a young age. As a child, he has been earning credit in the industry already and later received numerous awards and nominations. He dropped out of high school at an early age to start acting. Some of his early works as a child actor are from the popular T.V. shows Alfred Hitchcock Presents and Parenthood.
Phoenix has also ventured into directing music videos, as well as producing films and television shows. He is a social activist and has lent his support to several charities and humanitarian organizations. He is on the board of directors for The Lunchbox Fund, a non-profit organization that provides daily meals to school students in the South African town of Soweto. He is also known for his animal rights advocacy; he has been a vegan since the age of three and often campaigns with PETA and In Defense of Animals.
Ray Charles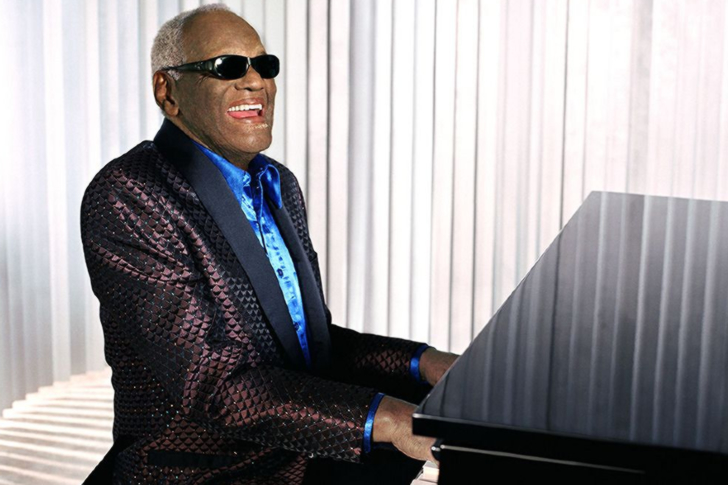 A well-loved musician from the 50s, Ray Charles, was also a high school drop-out. Like the others, he did this to pursue a career in music. Ray Charles was a legendary musician who pioneered the genre of soul music during the 1950s. Often called the "Father of Soul," Charles combined blues, gospel, and jazz to create groundbreaking hits such as "Unchain My Heart," "Hit the Road Jack" and "Georgia on My Mind." He died in 2004, leaving a lasting impression on contemporary music.
True enough, he didn't become a scholar to earn a university degree but became one of the pioneering artists of the soul music genre. He was referred to as Brother Ray by most of his colleagues, and he was also called The Genius. Charles also contributed plenty to the integration of country music. He has reached all these feats despite not getting a higher education and being blind since he was seven years old due to glaucoma.
Kate Winslet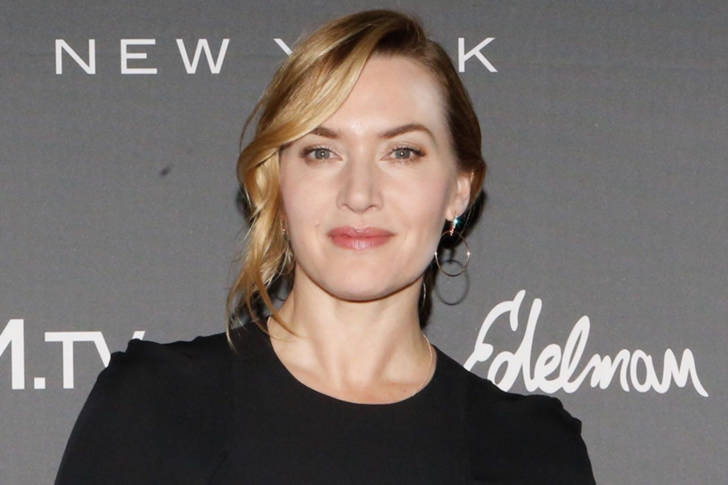 Before becoming a 90's icon for her role in the movie, Titanic, British actress Kate Winslet had to work her way up the Hollywood ladder first. She had a difficult childhood and her family lived hand to mouth. Winslet shared that due to her over-sized figure she was often cast in weird roles, but she didn't mind doing them as she loved acting.
"I loved acting. It didn't matter how big or small the parts were. I wanted to be great and I was determined to keep learning. At only 16 years old, Kate left school and started working in a deli shop in England. Kate even revealed to Stephen Colbert that she started working at the deli-shop so she can save money for a train ticket to go to London for auditions. Fortunately for the teenage Kate Winslet, her hard work soon paid off when she was cast for Peter Jackson's film, Heavenly Creatures. That train ticket was surely a worthy investment.
Lucille Ball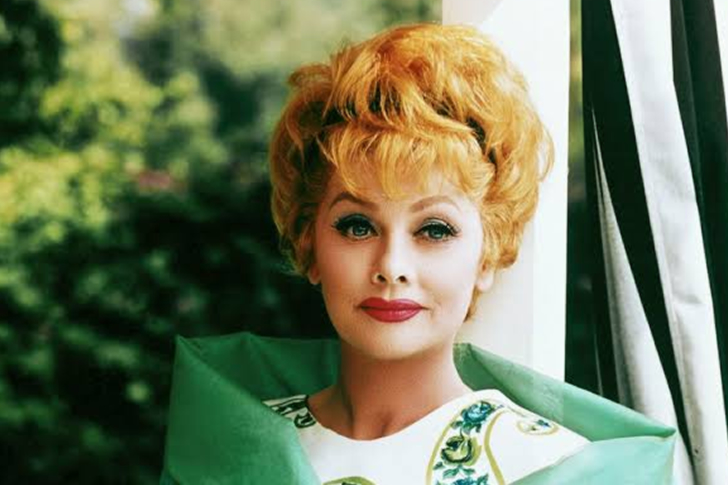 Lucille Ball was a well-loved actress, comedienne, and model during her time. When she was young, Lucy quit High School and headed off to New York City where she was enrolled at the John Murray Anderson-Robert Milton Dramatics School. But in short order, they discovered that she couldn't sing, dance, or control her body or voice properly. Students and teachers both ignored her.
To prove the school wrong and not wanting to return to Jamestown, Lucy decided to become a showgirl. When she couldn't stand it anymore, she packed up and went back to Jamestown. While back in Jamestown, working various jobs as a clerk in a dress shop or as a Walgreen's soda jerk, she knew she had to go back to New York City. This time her luck improved. And for Lucille, she didn't need a diploma to get all this airtime. She banked on her talent to become famous and loved by the audience. Lucille, in fact, became a pioneering female comedian on T.V. Quite a feat she achieved!
Tom Cruise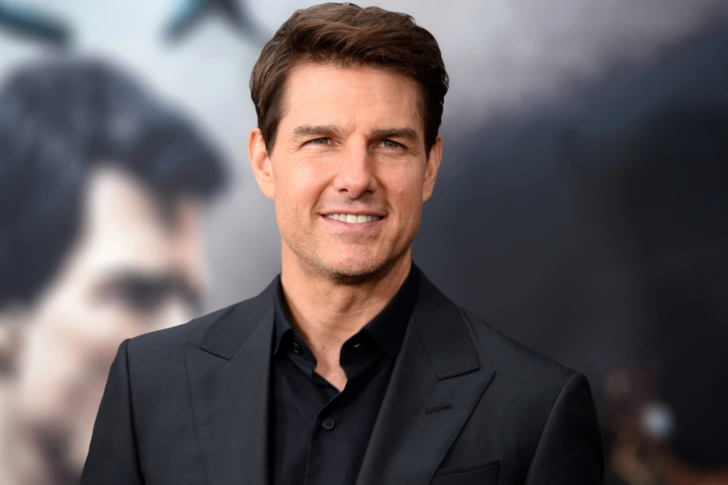 Some Hollywood stars come from prominent parents and privileged backgrounds, but not Tom…not by a long shot. Cruise's boyhood and adolescent years were rocky and sad, to say the least. On the sunny side, Cruise has shown us that you can rise above your shattered past and become anything that your heart desires…
Cruise was raised in near poverty. He later depicted his father as "a merchant of chaos", a "coward", and a "bully" who beat his kids, according to Fox News.
Aside from dealing with his scornful father at home, at school, Cruise endured even more flak from bullies. He dropped out of high school and moved to Los Angeles to pursue acting as a career. Cruise might have needed cash loans to get by back then, but these days? The living is certainly easy for one of Hollywood's brightest stars.
Ryan Gosling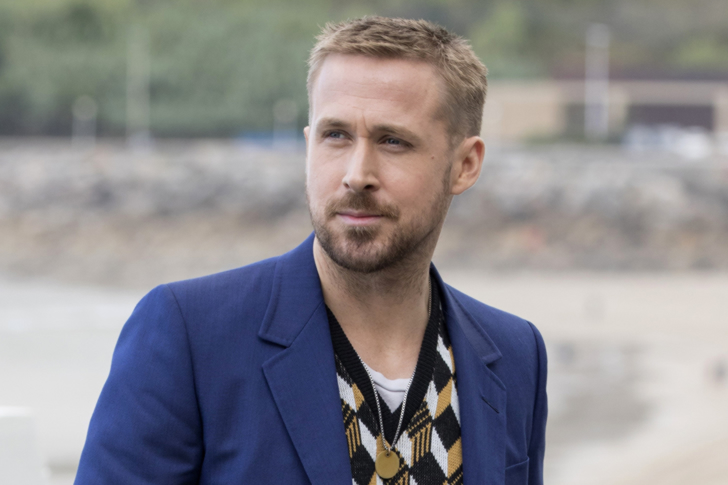 Ryan Gosling has starred in a number of blockbusters throughout his career. This includes credit for The Notebook, Drive, La La Land, and Crazy, Stupid, Love. Prior to achieving Hollywood success, Gosling was living in Ontario Canada with his family. He attended Lester B. Pearson High School, but experienced bullying throughout the time he was in public school.
As a child, he watched Dick Tracy and was inspired to become an actor. He "hated" being a child, was bullied in elementary school, and had no friends until he was "14 or 15". He pursued acting and even landed a part in the Mickey Mouse Club at age 12. There he became acquainted with Britney Spears and Justin Timberlake. Gosling eventually dropped out of high school at age 17 to chase his dreams full-time.
Matt Dillon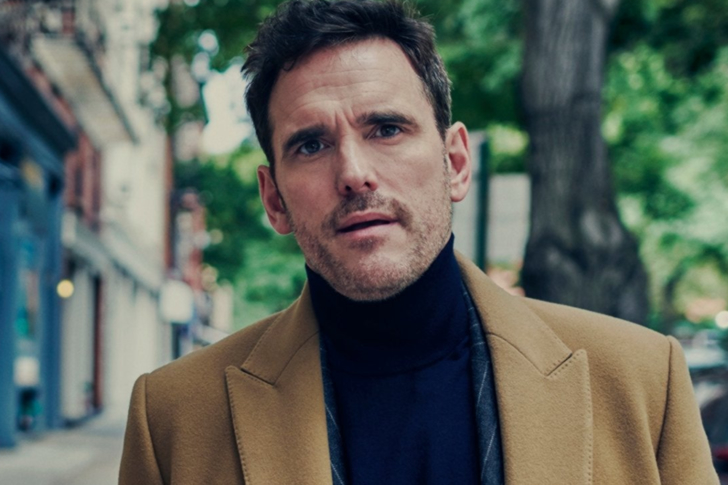 American actor and film director, Matt Dillon, feat the 1979 film, Over the Edge, as his debut film and established himself as a teen idol. Known as such, he starred in great movies all through the 80s. In 1991, he was referred to as the best actor within his age group, which included Sean Penn.
In terms of personal life, he is also a person with his own unique taste. Dillon is an aficionado and collector of Latin music, with a large collection of vinyl, including a notable library of Cuban 78s. Dillon's career was never tied to his educational achievement. It might surprise fans to know that with all he has accomplished in the industry and the credit he has earned, he actually dropped out of high school like so many others who've gone before him.
Clark Gable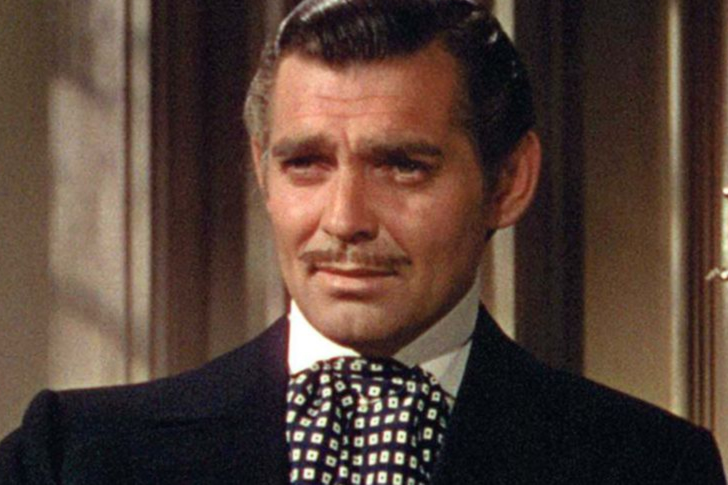 Clark Gable was an American film actor and an icon in the industry. He was even referred to as The King of Hollywood for his outstanding performance as a leading man in movies. Despite him being out of school at the age of 16 to work, the actor was able to earn acting credit in 60 motion pictures. His humble start as someone who used to toil away at a tire factory gave him the focus and enabled him to work his way up. During his career peak, he has even presented the opportunity to work opposite the best actors in the beginning.
Gable was inspired to become an actor after seeing the play The Bird of Paradise at age 17, but unable to make a start in acting until turning 21 and receiving his $300 inheritance from a Hershelman trust. He had roles in more than 60 motion pictures in multiple genres during a career that lasted 37 years, three decades of which was as a leading man.
Leonardo DiCaprio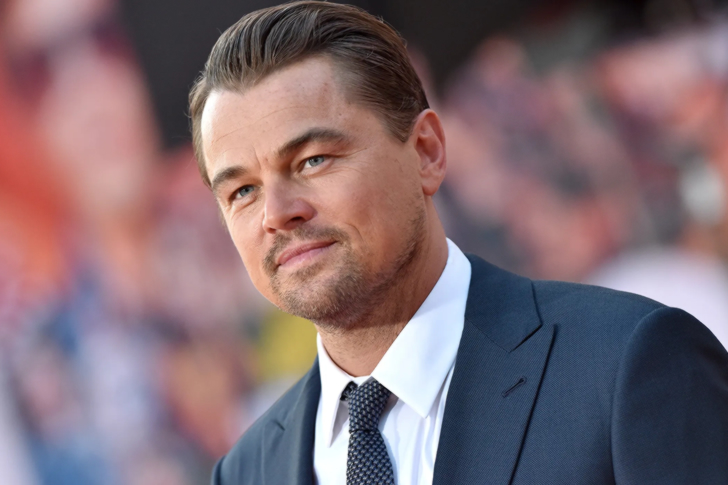 Actor, producer, activist, and philanthropist—Leonardo DiCaprio may do a lot of things, but he never fails to do them in style. DiCaprio has said that he hated public school and often asked his mother to take him to auditions instead to improve their financial situation. He dropped out of high school following his third year, eventually earning his general equivalency diploma (GED).
He achieved international stardom in the epic romance Titanic (1997), which became the highest-grossing film to that point. Now, he has often played unconventional roles, particularly in biopics and period films. As of 2019, his films have grossed US$7.2 billion worldwide, and he has placed eight times in annual rankings of the highest-paid actors in the world.We wonder if his younger self even imagined the level of success he might achieve in the future. He did drop out of junior high school to study at a free local drama center instead!
Kiefer Sutherland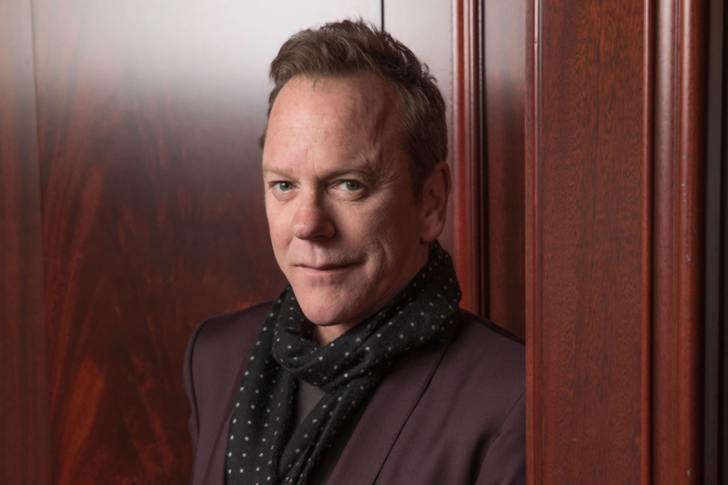 British-born-Canadian Actor, Kiefer Sutherland, is best known for his starring role in Fox's action-drama T.V. series, 24 as Jack Bauer. Like his credit role in the series, he would do anything to prevent terrorist attacks.
In real life, however, he chose to drop out of school to focus on his career. Since then, he has starred in many films. Sutherland has been inducted to the Hollywood Walk of Fame and to Canada's Walk of Fame and has received a Lifetime Achievement Award at the Zurich Film Festival. His work has also been recognized by prestigious entertainment awarding bodies. He has been the recipient of an Emmy Award, a Golden Globe Award, two Screen Actors Guild Awards, and two Satellite Awards. All great achievements that he didn't require a diploma for!
Phil Collins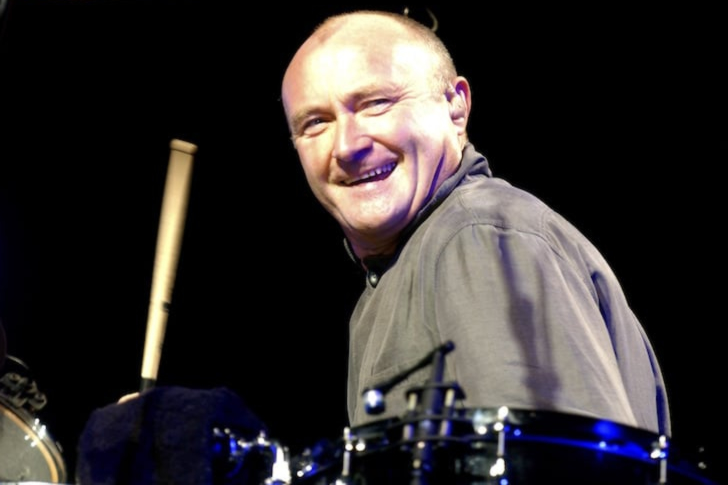 English drummer, singer, and songwriter, Phil Collins was also a high school drop out before he completed his GED. Despite this, he was able to reach success that a normal college degree holder couldn't.
He started out as a drummer and singer for the rock band Genesis until the time came for a solo career. With many song credits to his name, he is one of the most celebrated artists in Hollywood. Born and raised in west London, Collins played drums from the age of five and completed drama school training, which secured him various roles as a child actor. Collins became "one of the most successful pops and adult contemporary singers of the '80s and beyond". He also became known for a distinctive gated reverb drum sound on many of his recordings. His daughter, Lily Collins, has also established herself as an actress at present.
Steven Tyler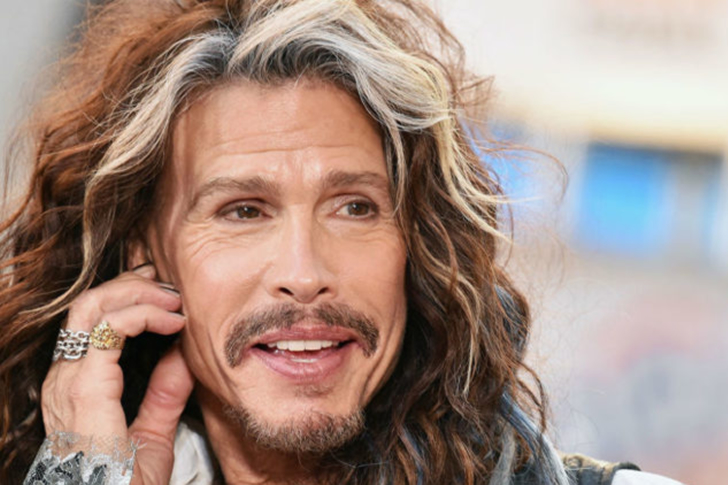 Famous Aerosmith lead singer, Steven Tyler, may have missed graduating high school, but he managed to end up being successful in his field. The singer and songwriter has received much credit for the band's music – songs that are considered classics by both fans and non-fans. He is best known as the lead singer of the Boston-based rock band Aerosmith, in which he also plays the harmonica, piano, and percussion. He is known as the "Demon of Screaming'" due to his high screams and his wide vocal range. He is also known for his on-stage acrobatics. During his high-energy performances, Tyler usually dresses in bright, colorful outfits with his trademark scarves hanging from his microphone stand.
Tyler is the father of a beautiful actress, Liv Tyler, who has also made a name for herself in Hollywood. Sure, he may not have received higher education, but his success is proof that hard work really pays off. He is already in his 70s, but Tyler is still iconic.
Neve Campbell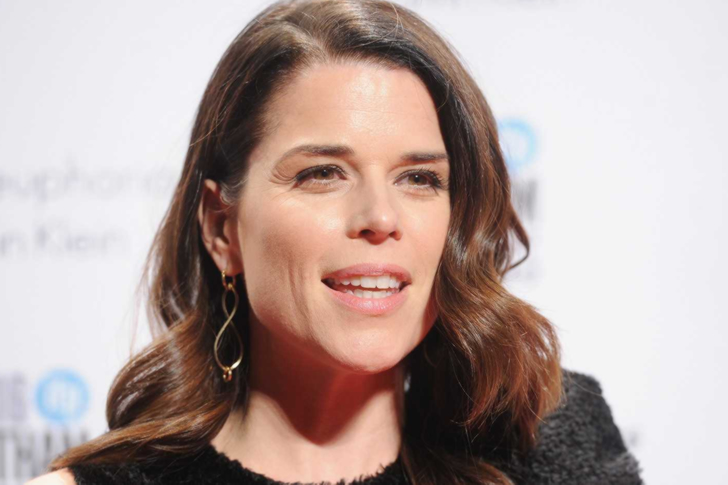 Canadian actress Neve Campbell did not need any diploma or college degree to become one of the most respected and admired actresses we have today. Campbell is most famous for her role as Julia Salinger in the Drama series, Party of Five.
Though she dropped out of high school at a pretty young age to pursue her career, it sure did yield much success. She received much love from the late 90s to 2018, becoming one of the most popular stars of the decade. Campbell is also known for her starring roles as Daisy McKenzie in the Canadian musical drama series Catwalk (1992), Olivia Maidstone in the short-lived NBC action drama series The Philanthropist (2009). Some of her best performances were also featured in the Netflix political thriller, The House of Cards. Campbell has been included in magazine lists of the world's most beautiful women nowadays.
Courtney Love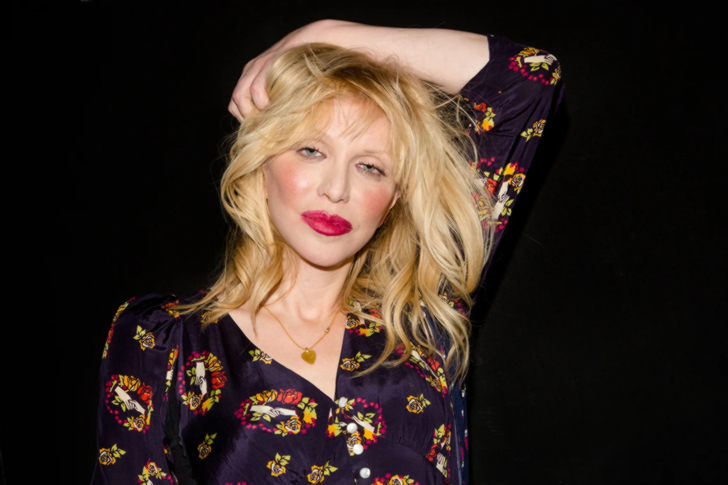 American singer, songwriter, and actress Courtney Love was a punk figure back in the 90s. She was the lead singer of the alternative rock band, Hole. She became famous for her live performances and blunt lyrics. Her success in the industry was never tied to the educational background she has. Even the fact that she was a high school dropout and lack of music degree did not stop her success. She became even more popular after her marriage to Kurt Cobain, the frontman for the rock band Nirvana. NME has also named her as one of the most influential singers in alternative culture.
Last year, Courtney Love moved from Los Angeles to London to work on new solo material and finish her long-awaited memoir. Love has had an impact on female-fronted alternative acts and performers. She has been cited as influential on young female instrumentalists, in particular, having once infamously proclaimed: "I want every girl in the world to pick up a guitar and start screaming…
Catherine Zeta-Jones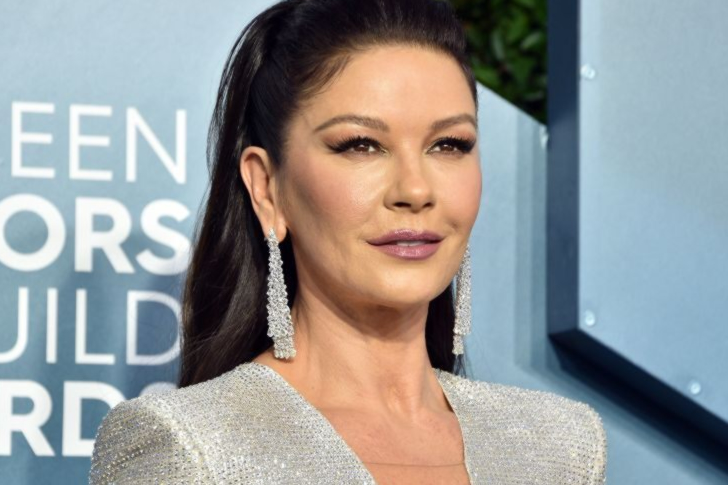 Zeta-Jones participated in school stage shows from a young age and gained local media attention when her rendition of a Shirley Bassey song won a Junior Star Trail talent competition. The Welsh-actress first achieved international stardom after appearing as the female lead in The Mask of Zorro. Today, she's one of the industry's most reputable actresses, with countless major productions to her credit. Not to mention, net worth in the multi-millions. Before the glitz and the glam, did you know that Zeta-Jones dropped out of high school at 15 years old to pursue acting?
It may not have been the most advisable thing to do at the time and we're sure she needed personal loans at one point, but looking back now—the risk was certainly worth it for the actress.
Simon Cowell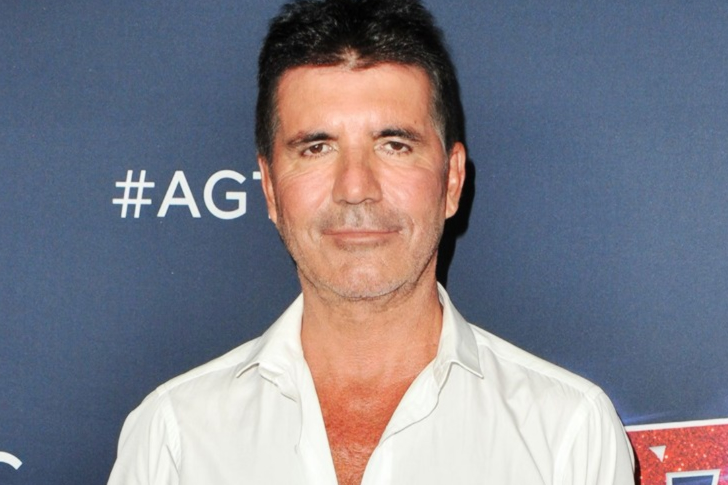 Simon Cowell is notorious in Hollywood's talent competitions for being hard to impress. It is this very trait of his that earned him widespread recognition across the globe. However, the Hollywood judge didn't always call the shots.
At 16, he dropped out of school and started working at EMI's mailroom. He worked for the company until he decided to leave to start his own record label at the age of 23. Cowell often makes blunt and controversial comments as a television music and talent show judge, including insults and wisecracks about contestants and their singing abilities. His record label, Fanfare, would go on to sign one of the UK's most successful boyband, Westlife. You could say that his decision to put up his own record label is a great investment.
Patrick Dempsey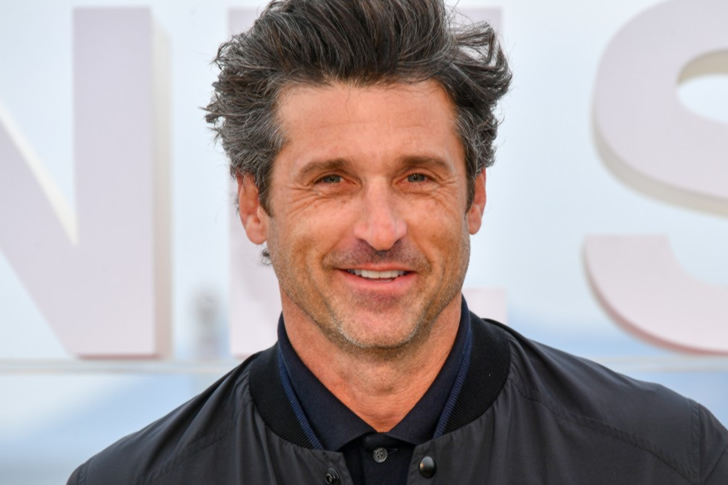 While with Grey's Anatomy, actor Patrick Dempsey was earning an estimated $350,000 for every episode. These days, he's living a semi-retired life and focusing more on his family—as well as his other passion, race car driving. Did you know that he was only 12 years old when he was diagnosed with dyslexia? Perhaps this was part of the reason why he dropped out during his senior year of high school.
Nonetheless, not only did he go on to become a successful actor, but Dempsey was also given an honorary doctorate degree from Bowdoin College. Following suit, St. Dominic Regional High School also granted him his diploma. He told Barbara Walters on her 2008 Oscar special that he thinks dyslexia made him what he is today. "It's given me a perspective of-you have to keep working," Dempsey told Walters. "I have never given up."
Frank Sinatra
World-renowned singer, Frank Sinatra, didn't need a degree to become famous and sell 150 million records worldwide. Early in his life Sinatra knew he wanted to become a singer. His influences were Rudy Vallee (1901–1986) and Bing Crosby (1903–1977). He dropped out of high school and began to sing at small clubs. He was a music producer and widely influenced the music industry.
His fame went way beyond his time and still inspires generations today. Sinatra started his music career as a member of a band before he broke out successfully as a solo artist. He even had an exclusive contract with Columbia Records back in 1943 and inspired the group Bobby Soxers. His debut album, The Voice of Frank Sinatra was released in 1946. He experienced a drag in his career but bounced back in the 50s better than before.
Keanu Reeves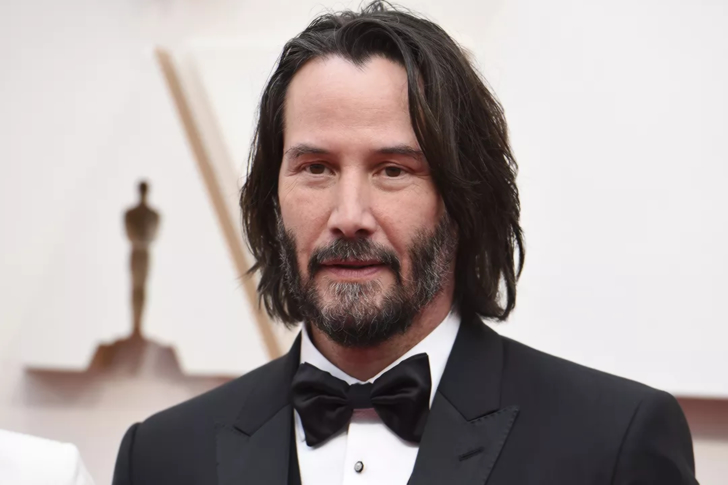 Keanu Reeves has been taking the internet by storm recently. He certainly is one of the most popular and well-loved celebrities there is. He is a Hollywood A-lister, a bankable star, an award-winning actor, and more. But what the public eye does not know is that he dropped out of high school.
Reeves described himself as a very private child. He attended four different high schools when he was young, including the Etobicoke School of the Arts, where he was expelled due to being quite exuberant. He was an ice hockey goalkeeper at De La Salle College, but he decided to become an actor at 15. He then went to Avondale Secondary Alternative School that let him work as an actor while studying. In the end, Reeves dropped out of high school at the age of 17. Despite not getting a college degree, the actor proved one could be successful in life through their hard work regardless of the circumstance–but education is still of utmost importance!
Chris Rock
Chris Rock had to work hard for his career. He even dropped out of high school due to struggles with his peers. Despite this, Rock managed to earn his GED even while working at fast-food restaurants. That's with credit to his excellent work ethic and an unwavering motivation to make something of himself.
His first foray into stand-up comedy was through performances at the NYC club, Catch a Rising Star. The actor gained local recognition and even managed to land TV roles, including appearances in Miami Vice. This led to a friendship with Eddie Murphy who would help usher him to further success. Rock hosted the Academy Awards twice, in 2005 and in 2016. He has won four Emmy Awards and three Grammy Awards. He was voted the fifth-greatest stand-up comedian in a poll conducted by Comedy Central.
Charlie Sheen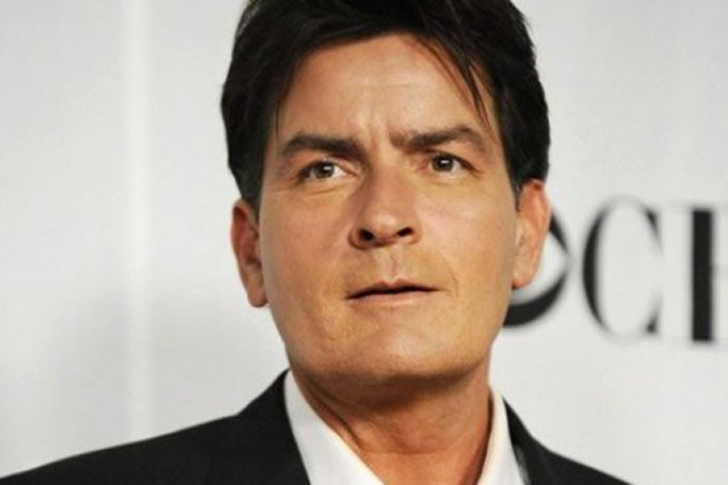 Having come from a Hollywood family, it was a no-brainer that actor Charlie Sheen would enter the business as well. Charlie, whose father is veteran actor Martin Sheen, he showed an early interest in acting but left high school at a young age just a few days short of his graduation. At that time, A few weeks before graduation, Sheen was expelled from school for poor grades and attendance. Deciding to become an actor, he took the stage name, Charlie Sheen.
In 1984, he made his debut performance in the film, Red Dawn. However, it was the TV show, Two and a Half Men that gave Charlie Sheen the recognition he has today. The show gave him a total of two Golden Globe and three Emmy nominations. With all the success he has achieved, he never has to worry about any personal loans.
Damon Wayans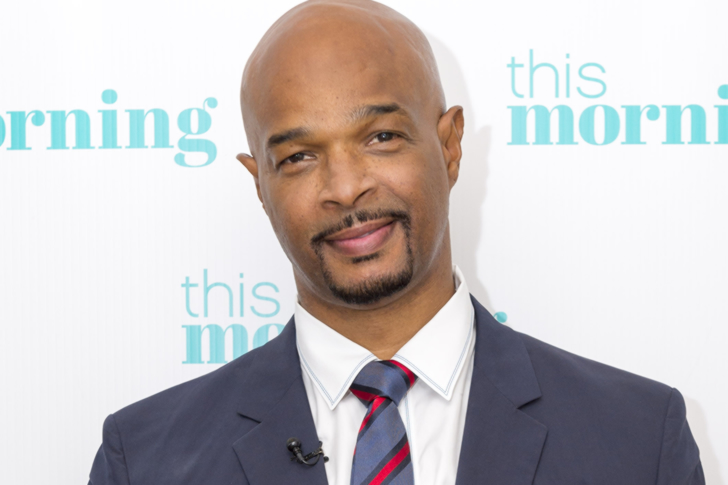 The comedic actor first made a name for himself in the sketch comedy show, In Living Color. He continued to establish his career throughout the '90s, before eventually making his way to the big screen. As you might know by now, he wasn't the first in his family to pursue a career in entertainment. In fact, the actor dropped out of school in order to follow his older brother who was living and working in Los Angeles at the time.
After dropping out of school in ninth grade, he started doing odd jobs to support himself till he made up his mind to try his luck in Hollywood where his elder brother was already trying to find work as an actor. The Wayans family all found individual success in Hollywood, fortunately. To his credit, Damon Wayans is one of the more recognized siblings.
Katy Perry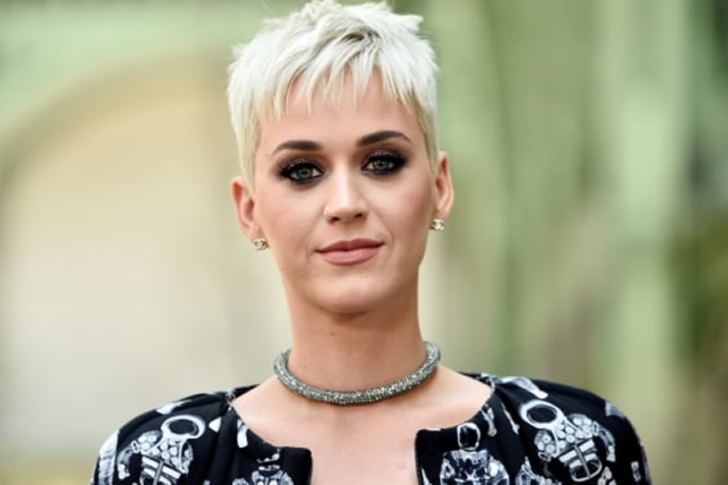 Famous pop star Katy Perry may have scored big in the Hollywood music industry and became a pop culture icon, but her rise to stardom was a rather challenging climb. At only 15 years old, Katy left school to pursue her music dreams. Katy spent her youth moving from one place to another as her parents worked on their religious endeavors in the US.
Fans might be surprised to learn that the singer who writes about sexual exploration in "I Kissed a Girl" grew up in a very conservative family. Both of her parents are pastors, and they refused to let her listen to any rock or popular music. However, she strove to be her own person, choosing not to limit herself to one social group. Good thing that everything paid off for Katy as she is now one of the most popular songstresses on the planet with an obviously good credit score.
Bo Derek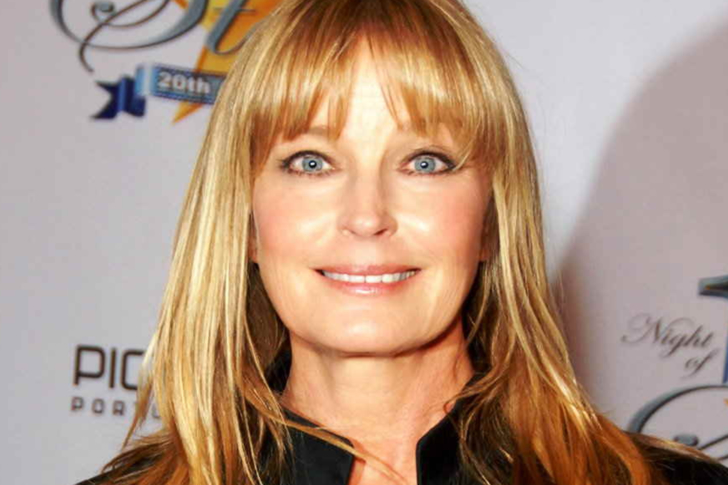 American film and T.V. actress Bo Derek was famous for her breakthrough and credit role in the film, 10. The film was a sex comedy back in 1979. This was followed by, Fantasies, Tarzan, the Ape Man, Bolero, and Ghosts Can't Do It. These films were directed by her husband, John Derek. With all the success she and her husband have achieved, it is quite amusing that it didn't have anything to do with her education at all.
Born as Mary Cathleen Collins in California, USA, she became a wild child in high school and skipped classes to hitchhike to the beach. At 16, she quit high school when she landed an offer to star in the film"Fantasies" directed by John Derek. She has amassed great net worth despite her being a high school drop out as well at 16 years old to pursue a career in Hollywood.
Charlize Theron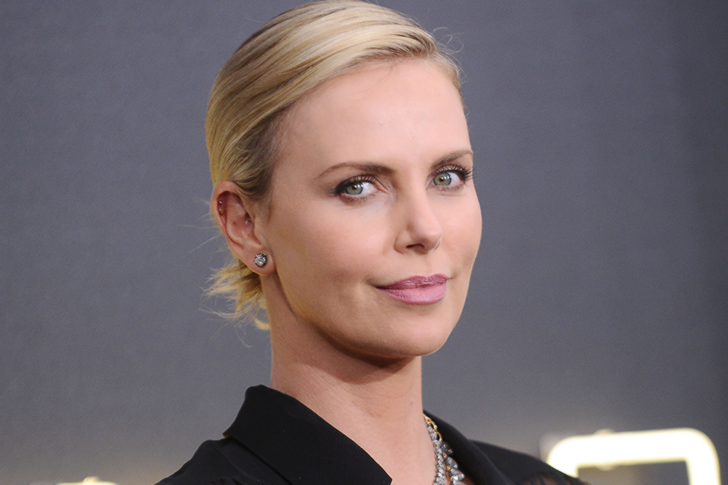 South African actress Charlize Theron is easily one of the most beautiful and talented actresses in the industry. Through the course of her career, Charlize has garnered multiple high-profile awards and recognition making her one of the most celebrated celebrities in Hollywood. Given Charlize's acting prowess, one would think that she graduated with a degree in theater or acting.
However, the fact is quite the opposite. While still living in Johannesburg, South Africa, Charlize left school at the age of 16 to move to Milan with her mother and work as a model. A knee injury ended her chances of a career in dance, however, and she attempted, unsuccessfully, to pursue acting jobs. Theron eventually moved to Hollywood, was discovered by an agent. It was definitely a risky investment but we're glad everything turned out well for the actress.
Quentin Tarantino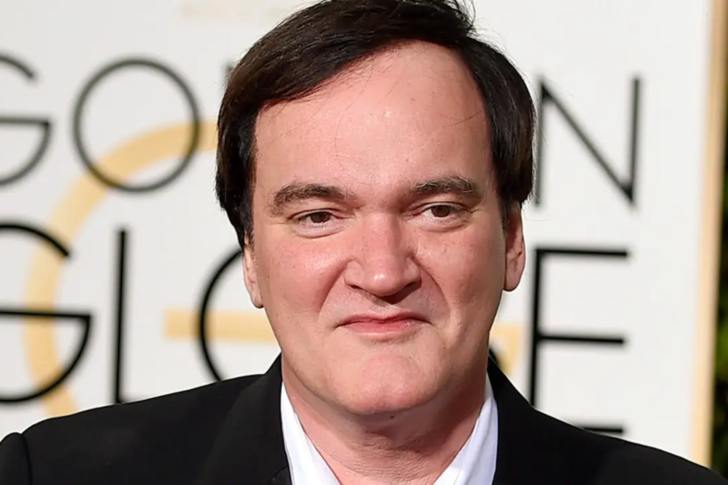 We can safely say that Quentin Tarantino is basically one of the most talented and iconic filmmakers to ever grace the Hollywood film industry. Tarantino developed his love for movies at an early age. Now he has become one of cinema's most respected, with several legendary films giving credit to his name.
However, the Oscar winner's journey to superstardom was a risky ascent. Tarantino loathed school, choosing to spend his time watching movies or reading comics rather than studying. He left high school at 15 to start working at a film theater as an usher. He also took acting classes. While working normal jobs in his 20's, Tarantino wrote the script for True Romance and Natural Born Killers. In 1992, Tarantino finally made his directorial debut with the film, Reservoir Dogs which earned him widespread recognition.
Hilary Swank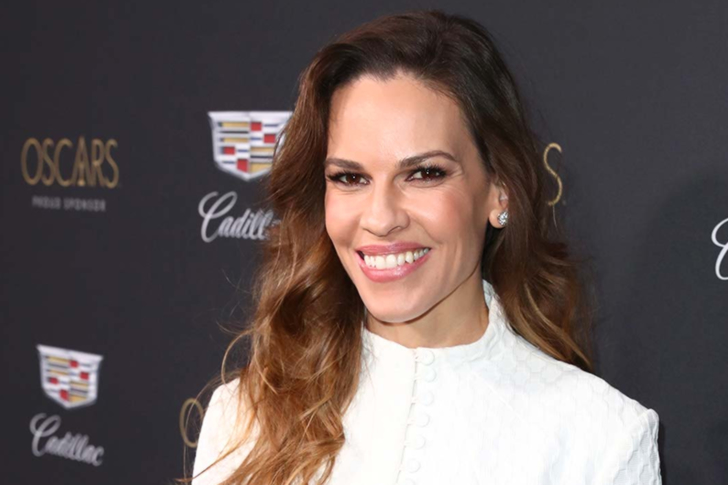 Ask most actors and actresses how they feel about having dropped out of school, and you'll find that very few of them regret it. Among those who do is actress Hilary Swank. The two-time Academy Award winner is best known for her performances in Boys Don't Cry and Million Dollar Baby. Hilary's story is almost as dramatic as her on-screen roles. At 15, she left school for Hollywood with her mother. They had so little money they slept in their old car and called agents from payphones.
And yet she doesn't view this existence as negative. "It gave me a lot to pull from. I was just trying to live my dream." Despite her success after leaving school, Swank has said that she isn't proud of being a "drop out". Instead, she highlights its importance and the existing education problem. Perhaps this is also why she regularly makes investments in charities geared towards helping fix the issue.
Avril Lavigne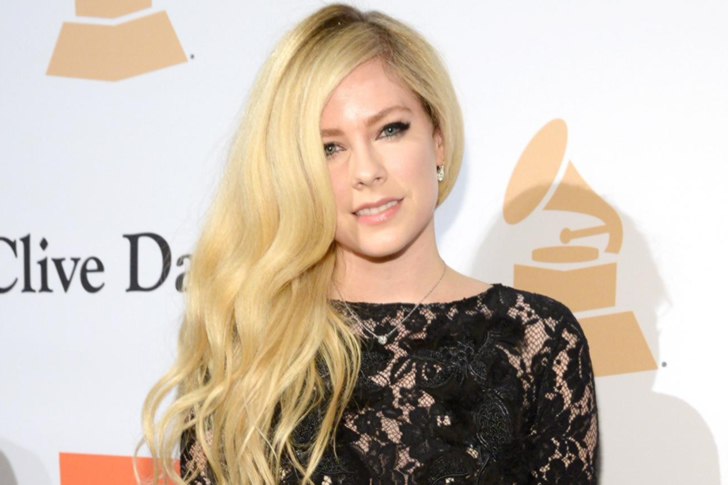 The Canadian-French singer-songwriter took over the airwaves at only 17 years old. She signed a two-album recording deal worth $2 million. While it meant that she'll be able to live out her dream and share her talent with the world, Lavigne also needed to drop out of school because of it. Her sacrifice wasn't in vain, however. The artist has since sold more than 50 million singles worldwide and that's just for her debut album.
Lavigne is also an advocate for many charitable foundations, including Make-A-Wish and Amnesty International. or more than a decade, Lavigne has enjoyed huge success with her punk-influenced pop sound. She has also branched out in new directions over the years, including starting her own fashion line. Needless to say, she's putting the investment money she's earned to good use.
Kevin Bacon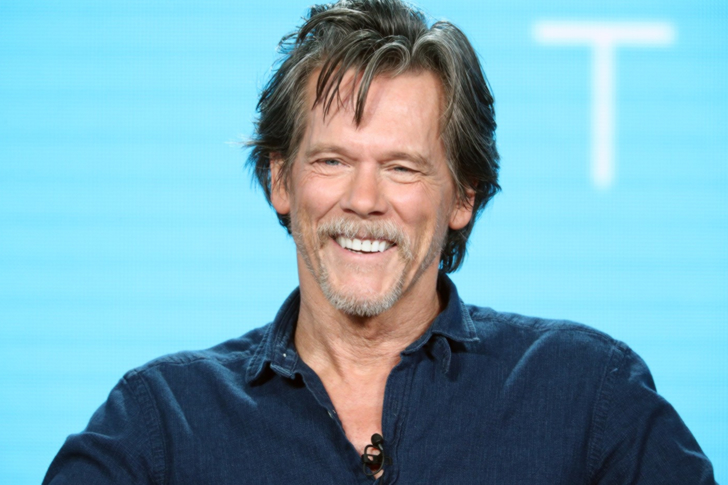 Actor and musician Kevin Bacon started his career in showbiz at the age of 17. Having done so meant dropping out of school and letting go of his pursuit of a university degree. Bacon left home at age 17 to pursue a theater career in New York City, where he appeared in a production at the Circle in the Square Theater School. "I wanted life, man, the real thing", he later recalled.
Now in his 60s, he is best known for his appearances in Footloose and for his part in Planes, Trains, and Automobiles. Also interesting to know about this skilled actor is how his early sacrifices did pay off and not just only give him great projects but also allowed him to receive numerous accolades. This includes nominations and winning a Screen Actors Guild Awards, Golden Globe Award, and a Primetime Award.
Marlon Brando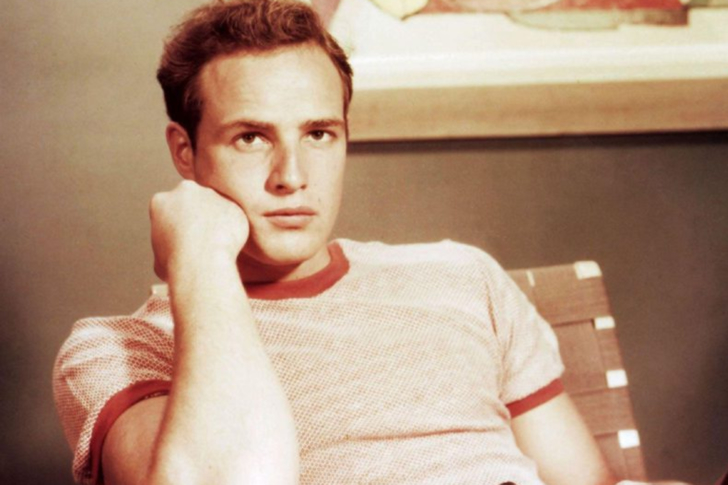 If you're a die-hard The Godfather and Marlon Brando fan, then you should probably give credit to his sisters for inspiring the young Brando to take up acting after leaving school. That's right, the actor is also a high school dropout. He left school at the age of 15 only to be sent by his parents to a military academy shortly after. Brando didn't fare well with the system and decided to leave the institution as well.
Brando's sister Jocelyn remembered, "He was in a school play and enjoyed it … So he decided he would go to New York and study acting because that was the only thing he had enjoyed. That was when he was 18." He followed his sisters to New York and began taking acting lessons in American Theatre Wing Professional School. It was there that Marlon truly found his calling.
George Carlin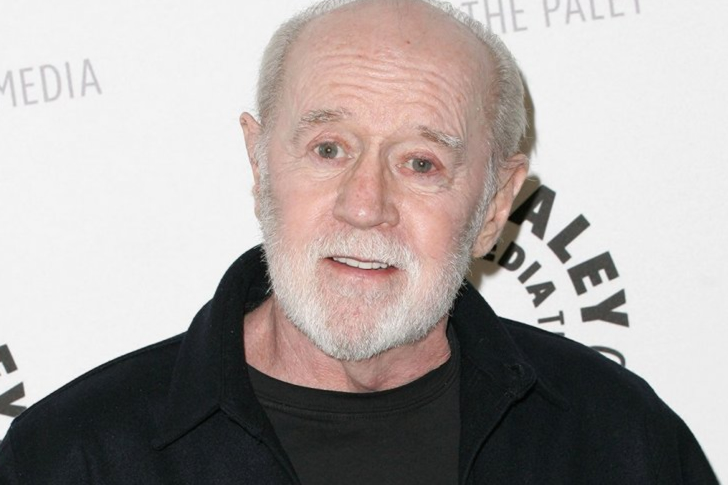 American stand-up comedian and actor, George Carlin, was also a dropout. He chose not to let high school get in the way of his success. Growing up in a single-parent family, Carlin has said that the feelings of independence he experienced early on gave him the confidence to forge his own path, even when it was unconventional. "That's what made me, I think, able to quit school, and go out and try to start my life and career early because I had that strength."
He went on to become one of the most famous comedians of all time and gets credit for being one of the most influential and important stand-up comics in the industry. Carlin was also referred to as the dean of counterculture comedians as he was widely known for his dark comedy and point of view on politics. He did a spin that made a mark in the industry. Look up Seven Dirty Words to sample the work of this comedy genius.
Michelle Williams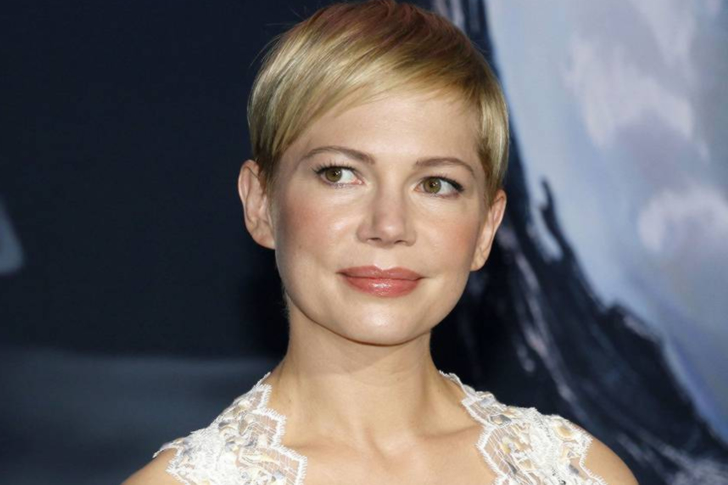 Michelle Ingrid Williams (born September 9, 1980) is an American actress who started her career at an early age. Known for her roles in small-scale independent productions with dark or tragic themes, Williams is the recipient of several accolades, including two Golden Globe Awards, a Primetime Emmy Award, and nominations for four Academy Awards, and a Tony Award.She began landing guest appearances and finally made it to a credit role in the film, Lassie, back in 1994.
The actress was born to the trader and politician Larry R. Williams and was raised in San Diego. When she got to age 15 she was free from her parents' supervision and achieved more popularity for her leading role in the T.V. drama series, Dawson's Creek. The show ran from the year 1998 through 2003. Despite the successes and prestige of her career, she late regretted not being able to get the proper education.
John Travolta
For John Travolta, dropping out of high school must have been an easy choice to make. He knew what he wanted and was ready to take risks in order to make it happen. After he made the leap, Travolta moved to New York City and managed to land his first Broadway role in Over Here! He was also part of the traveling cast for Grease.
It seems he was destined for stardom early on, though we're sure he would have needed personal loans ever so often. Lucky for him, after starring in Carrie he would begin landing more major movie roles.Travolta was nominated for the Academy Award for Best Actor for performances in Saturday Night Fever and Pulp Fiction. He also received an additional Emmy nomination and a Golden Globe nomination for his portrayal of lawyer Robert Shapiro in the series. Travolta is also a private pilot and owns four aircraft.
Robert Downey Jr.
"Either show up to school every day or quit and get a job." This was the ultimatum that Iron Man actor Robert Downey Jr. received from his father during his youth. Instead of scaring him back to school, however, it gave the actor a reason to drop out instead. He left Santa Monica High School during his junior year then moved back to NYC, in order to pursue acting.
We all know how that worked out for him. To his credit, Downey did work hard for the career he has now—weathering many personal struggles in the process. In 2008, Downey was named by Time magazine among the 100 most influential people in the world, and from 2013 to 2015, he was listed by Forbes as Hollywood's highest-paid actor. His films have grossed over $14.4 billion worldwide, making Downey the sixth-highest-grossing box office star of all-time. We're sure he made his father proud!
Diana Spencer, Princess Of  Wales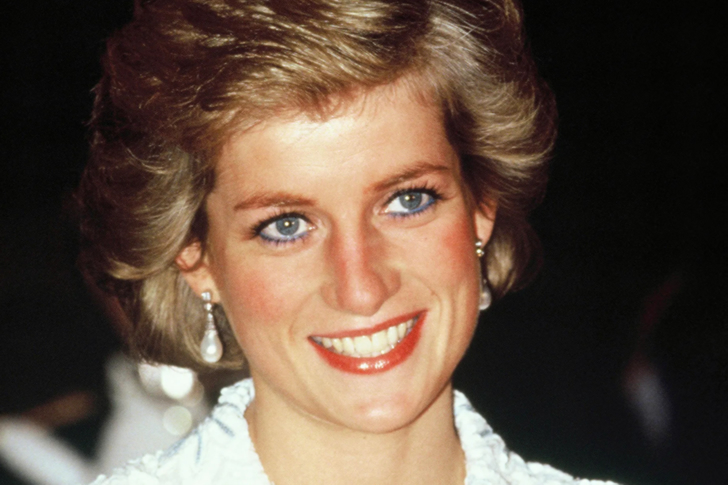 Diana was born into the British nobility and grew up close to the royal family on their Sandringham estate. Before her marriage to Prince Charles, Princess Diana of Wales was a high school drop out. It was back when she was only 16 and greatly affected by her parents' divorce, to the degree that she did not do well in school and eventually dropped out.  In 1978, she moved to London, where she lived with flatmates and took on various low-paying jobs.
Despite that, she was talented in the area of music, dance, and sports. She has achieved plenty long before she even became a member of the British royal family—which is also why many looked up to her. After a brief courtship, she married Charles. Due to her personality, Diana remains widely popular and admired worldwide.
Johnny Depp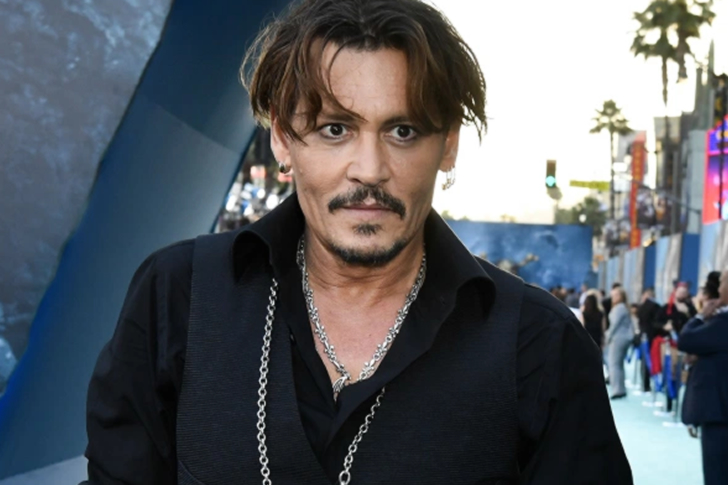 The thing with Johnny Depp is that he never intended to become an actor. Since he got his first guitar at age 12, he had been playing with different bands. In fact, the reason why he dropped out of high school was that he wanted to be a rock musician. Depp relocated with his band, The Kids, to LA but this proved to be an unwise choice—they split up not too long after.
His acting career was pretty much his Plan B, which worked out for the best. Depp didn't need to get an office job and rely on payday loans in order to get by. Depp is regarded as one of the world's biggest film stars. He is the tenth highest-grossing actor worldwide, as films featuring Depp have grossed over US$3.7 billion at the United States box office and over US$10 billion worldwide.
George Michael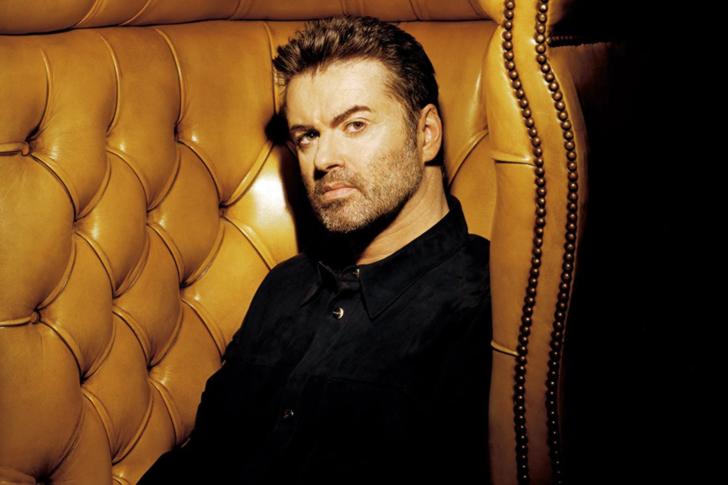 English singer and songwriter George Michael didn't think he would be able to graduate, so he dropped out of high school. He started off with a music duo Wham, which later on turned into a solo career. It was a success that he was able to sell more than 80 million copies of his records around the world, making him one of the best-selling music artists of all time.
He was given credit for the singles, Wake Me Up Before You Go-Go, Last Christmas, and Careless Whispers and Faith. The songs came out successful that even the younger generations are familiar with them. They are still widely played and used in movie soundtracks. In the early hours of 25 December 2016, Michael was found dead at his home in Goring-on-Thames, Oxfordshire aged 53. A coroner's report attributed his death to natural causes.
Harry Styles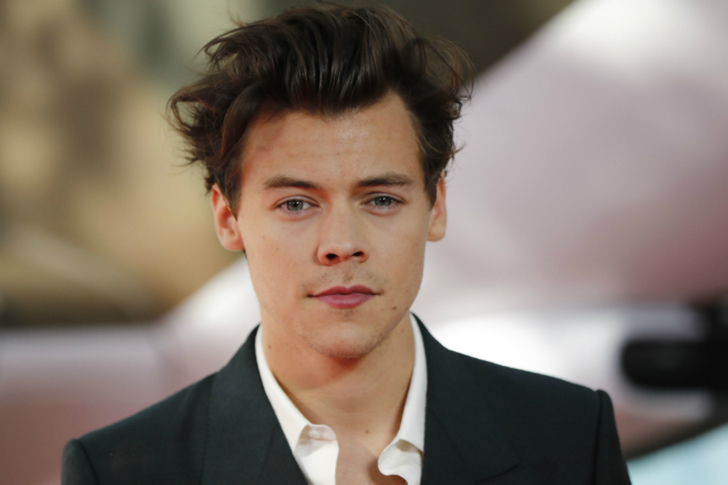 Throughout Harry Styles' career, he has earned several accolades, including a Brit Award, an American Music Award, two ARIA Music Awards, and a Billboard Music Award. Outside of his music, he is also known for his flamboyant fashion and is the first man to appear solo on the cover of Vogue magazine. Some say that there's always a time for everything and in Harry Styles's case, the opportunity to fulfill his dreams came knocking just a bit earlier than most. The singer-songwriter dropped out of school when One Direction hit it big. Surely he has taken a number of online classes during that period, but being in school full-time was simply impossible for the former boyband member.
Between touring, recording, and everything else his new lifestyle required—there simply was no time. We wonder, does Styles harbor regrets over it? Perhaps. But one thing that's undeniable is how successful he has become since then.
Jude Law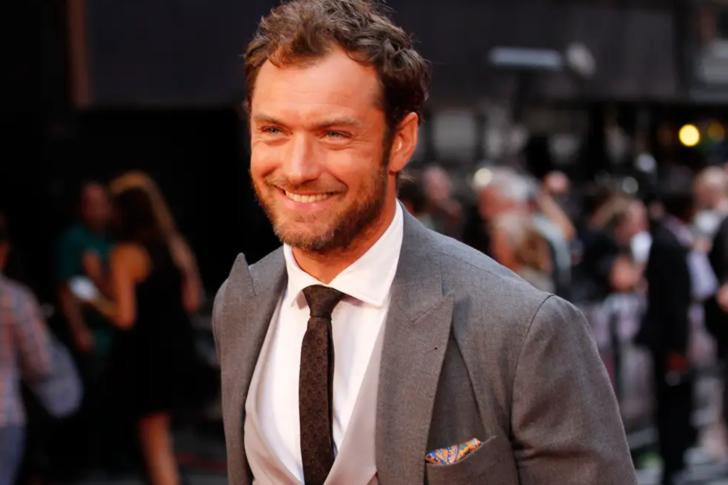 The famed English actor started his career as part of England's National Youth Music Theater back in 1987. After just two years, he landed his first TV role. Since then, Law has gone on to establish himself as a highly credible actor, winning accolades for his work—including an Oscar nomination for Best Supporting Actor to his credit. Law played Dr. Watson in Sherlock Holmes and Sherlock Holmes: A Game of Shadows, a younger Albus Dumbledore in Fantastic Beasts: The Crimes of Grindelwald, and Yon-Rogg in Captain Marvel; all of which rank among his highest-grossing releases.
That said, did you know that he dropped out of high school at 17 years old? Law did so in order to star in the popular soap opera, Families. It must have been quite a risk, but it has paid off for the actor.
Tracy Morgan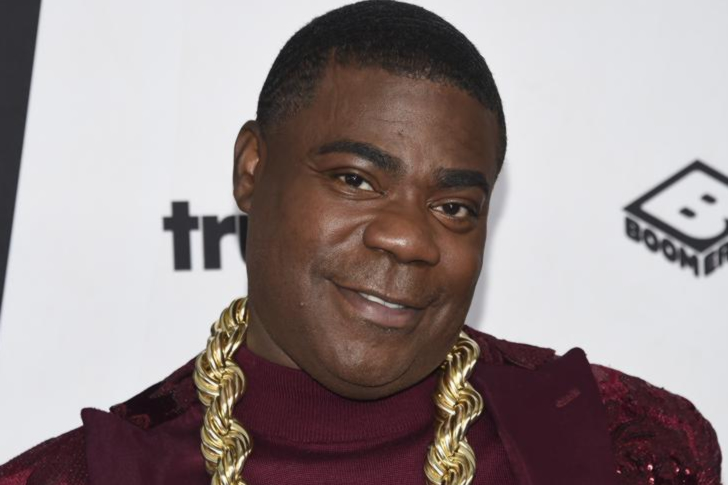 Most of us know Tracy Morgan best for his role in NBC's 30 Rock as Tracy Jordan. The show ran for 7 seasons and his performance was loved by critics and fans alike. The role also got him nominated for an Emmy Award. Morgan was previously part of the SNL cast, from 1996 until 2003.
The target of bullies as a child, Morgan had a miserable childhood. Morgan married his girlfriend Sabina that year and dropped out of high school just four credits short of his diploma to care for his ailing father. He began earning money performing comedy on the streets after his friend's suggestion. He said in 2009: "He would say to me, 'Yo, Tracy, man, you should be doing comedy.' He did not have any investments to fall back on, which made him go after his dreams that much harder. In an interview, Morgan says that he is more than happy about his decision.
Seth Rogen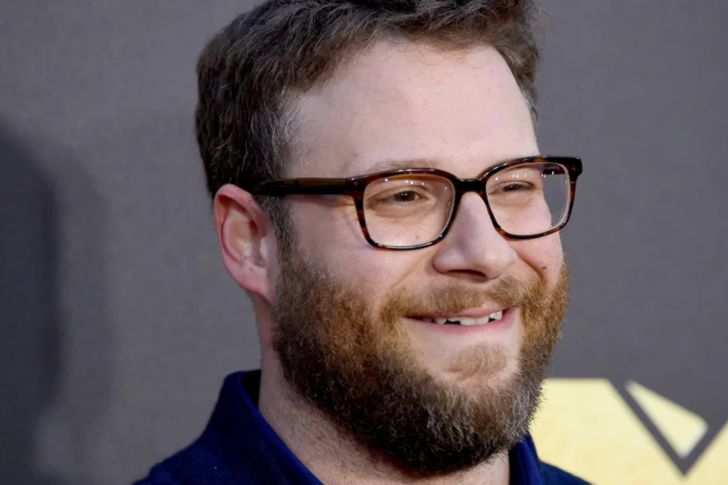 From Superbad to becoming one of Hollywood's go-to comedic actors, Seth Rogen has come a long way. As a child, Rogen did not want to pursue any career other than comedy, stating "As soon as I realized you could be funny as a job, that was the job I wanted." Rogen is also an established film producer and screenwriter, with a net worth of $80 million to his name. A number that is worthy of his talents. Did you know he finished the first draft for Superbad at age 13?
He may have dropped out of high school, but Rogen showed a degree of responsibility only a few others his age would have had. When their family experienced financial struggles after moving to Los Angeles, the actor began paying for the household bills with his Freaks and Geeks paycheck.
Christina Applegate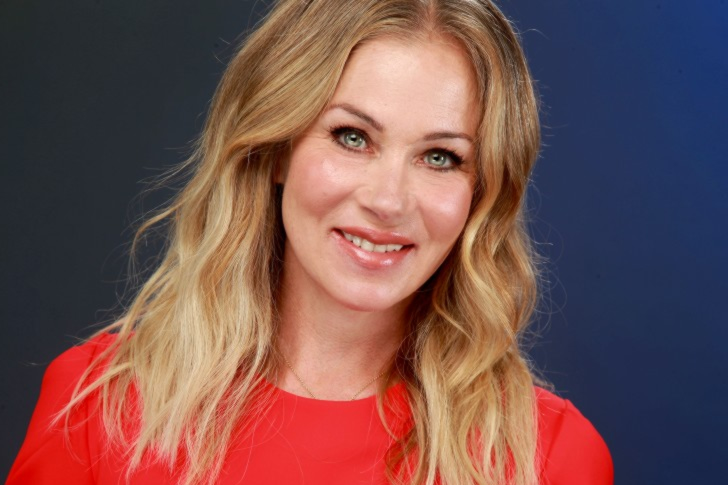 The actress made her big-screen debut at only 7 years old, for the film Jaws of Satan. This was followed by her first television appearance, portraying a young Grace Kelly opposite Cheryl Ladd. The biopic helped the actress earn some recognition, but it wasn't until she landed the role of Kelly Bundy did she truly shine. Applegate established a successful film and television career in her adult years, winning a Primetime Emmy Award from seven nominations, as well as nominations for four Golden Globe Awards and a Tony Award. Applegate appeared on Married with Children for a total of 10 seasons.
Needless to say, she has had quite a colorful career despite dropping out of high school during her junior year. With proper money management, she won't have to worry about retirement as well.
Jim Carrey
For Jim Carrey, dropping out of high school was a sacrifice he had to make for his family. The actor needed a way to support them financially, without depending on money loans for their needs. He was 12 years old when they ended up homeless, but this only served to motivate Carrey to work hard.
Their situation didn't stop the actor from dreaming big, however. After he dropped out of high school, Carrey moved to LA where his talent won audiences over. Known for his energetic slapstick performances, Carrey first gained recognition in 1990 after landing a regular role in the American sketch comedy television series In Living Color. From having nothing, he became the first actor in history to earn $20 million for the 1996 film, The Cable Guy. In a 2007 Hamilton Spectator interview, Carrey said, "If my career in show business hadn't panned out I would probably be working today in Hamilton, Ontario, at the Dofasco steel mill."
You've Reached The End