These TV Child Stars In Your Memory All Grown Up: Where Are They Now?
RON HOWARD
Ron Howard is an American who has made himself a name as an actor, filmmaker, director, and producer. Ron won critics and audiences over with his award-winning projects, including A Beautiful Mind and Arrested Development. He seems to be born with a talent for filmmaking since both his parents are actors, and his father was also a director.
Ron Howard began to take part in a TV series as a child. The actor first got his start that catapulted him to fame for his role as the adorable redhead Opie on The Andy Griffith Show. He is one of the Happy Days alum with his role as Richie Cunningham from 1974 to 1984. Ron also had many awards, credits for his most prominent films, such as Cinderella Man, The DaVinci Code, Apollo 13, and a lot more, which paved the way for his huge blockbuster status.
TONY DOW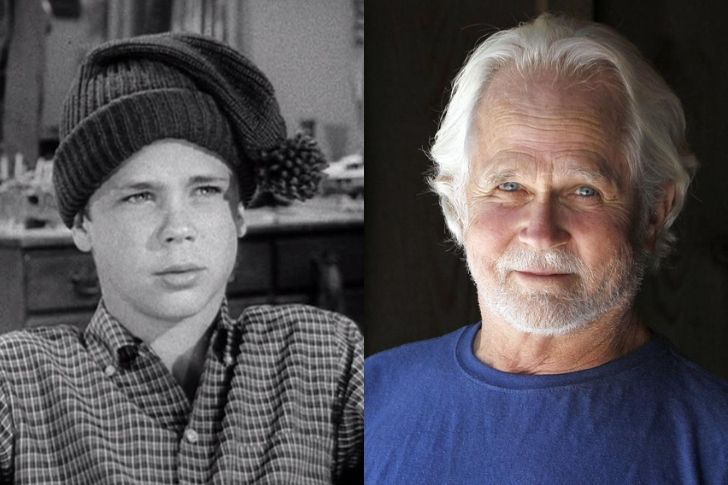 Tony Dow didn't really have experience in acting. In fact, he was a champion diver. However, joining the cast of Leave it to Beaver from 1957 to 1963 as Wally paved the way for his acting career. He was only there as a favor to his friend, but it had seemed that the opportunity is really for him since it quickly became apparent that he was the perfect person for the job. He appeared in other credit roles after the series and eventually became a director.
Tony had struggles with health and shared it publicly. He revealed that he actually inherited it from his mother, but an additional factor to it was how he was treated in Leave it to Beaver set as a child star. Dow's last appearance on the screen was in the 2003 film Dick Roberts: Former Child Star. In April 2019, people saw Dow promote "leave it to beavers" on the Metv network.
LAUREN CHAPIN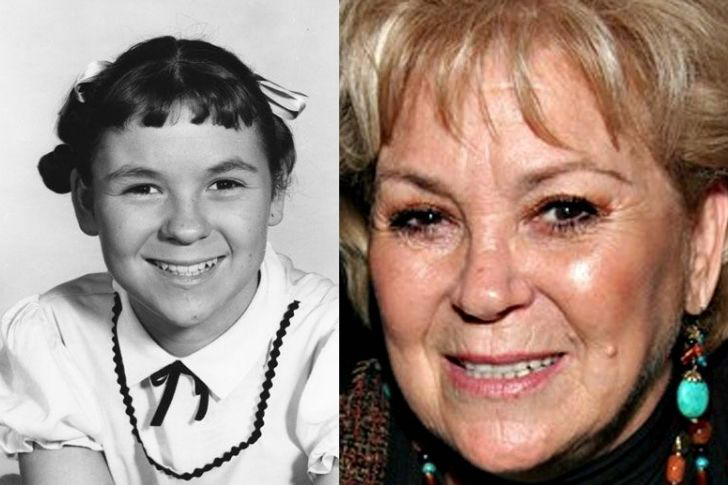 Lauren Chapin played the role of the 9-year old Kathy on Father Knows Best, from 1954 to 1960. Her character was called Kitten by her dad (Robert Young) in the sitcom. Unfortunately, opportunities became so slack for her after that role. Chaplin gave a statement to a reporter in 1983 and said that she couldn't get a job and that she had been typecast as Kathy Anderson. She shared that the more she didn't work, the degree of personal problems for her increased. Chaplin added that she turned into a hopeless child when she ran away from home.
Chaplin tried various work, but to no avail, so she succumbed to despair and other harmful things. After realizing the error in her ways, Chaplin tried to turn her life for the better. In 1989, she became an author of Father Does Know Best: The Lauren Chaplin Story. Chaplin also became an evangelist. Her story just goes to show that there will always be a silver lining after every storm that we encounter in life.
MARC COPAGE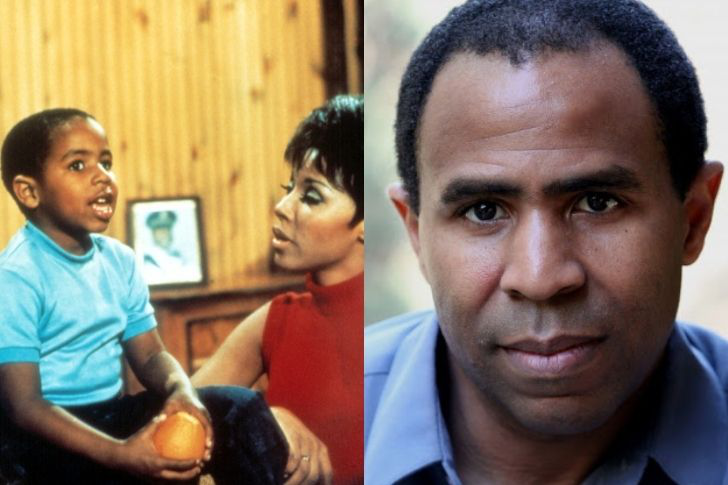 Marc Copage is a famous actor, as we all know. But other than his appearances in films and TV, he is also a recording artist. Moreover, Diahann Carroll talked about the actor and said he was so lovable. Additionally, Marc had played the role of Corey on the 1968 sitcom, Julia. The actor had portrayed the part when he was only five years old.
Marc is an L.A.-based singer and dancer. He has a page on Facebook where he is titled a "social dance instructor." The famous actor had told Jet the secret to having insurance of becoming a good jazz artist is to live in the moment and that you could be inspired by the music playing around. He added that everything is actually just spontaneous. Although he is no longer an actor now, the lovely appearance and roles he played as a child can always stay in the hearts of the audience.
JERRY MATHERS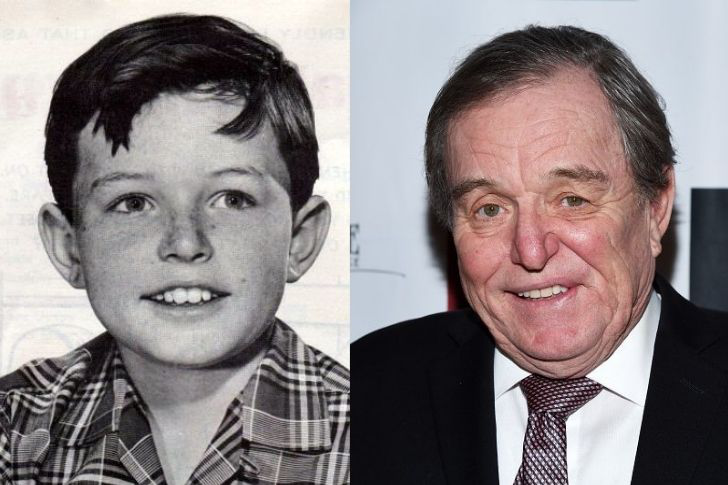 Jerry Mathers is an actor who started his acting career when he was around two years old, while he and his mother were shopping in the Broadway Shopping Mall. An employee approached his mother and said he could be the perfect model in the Christmas catalog for children's clothing. When Jerry showed up in his Cub Scout uniform, it was pretty obvious to the highest degree for the producers from the very beginning that he was the perfect portrayer for Theodore "The Beav" Cleaver.
Jerry also had appeared in numerous shows such as the Love it to Beaver shows, Vengeance Unlimited, and Married with Children. An addition to the list is Parker Lewis Can't Lose and Diagnosis Murder. Later in his career, Jerry became Jenny Craig's spokesperson, and he had been married to three women as of this time. In 2018 and 2019, Mathers participated in the publicity activities for Leave It To Beaver.
RAVEN-SYMONE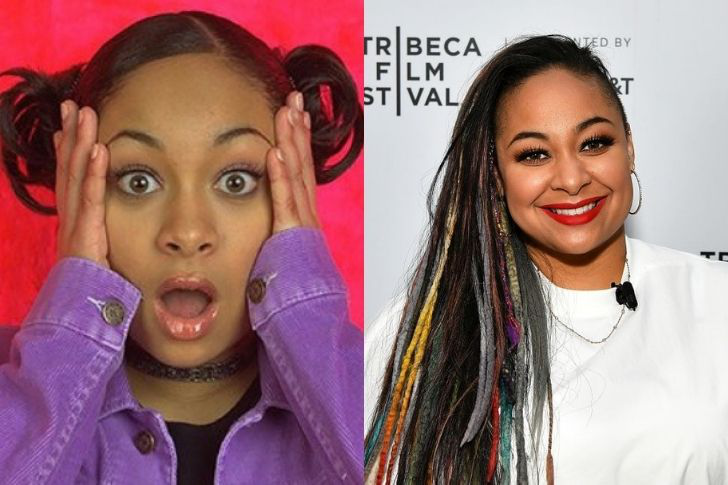 Raven-Symoné is an actress and singer. Raven started her career when she was only three years old, appearing on The Cosby Show from 1989 to 1997 as Olivia Kendall. She participated in That's So Raven as the leading role, and also engaged in singing. The actress had also made numerous appearances as a guest host in the show and became the longtime host of the American talk show, The View.
The actress was given big credit roles as a teenager and even had her own show, a television series on Disney Channel called That's So Raven. She played Raven Baxter and appeared on the series from 2003 to 2007, which paved the way for her career and earned her nominations for many awards. In 2019, Raven participated in season two of The Masked Singer as Black Widow and placed tenth.
KEITH THIBODEAUX
Keith Thibodeaux was first known for his role on the television sitcom I Love Lucy from 1951 to 1957 as Ricky Ricardo's (Desi Arnaz) sidekick, Little Ricky. That was the starting point of his booming acting career. Keith was also famous for playing as Opie's friend, Johnny Paul Jason, from 1960 to 1968 in the Andy Griffith Show. He also joined the rock band David and the Giants in 1969.
Keith has an autobiography where he talked about anything he wanted and shared how he spent his money and investment from his trust fund on luxury and vices in just a span of just two weeks. Eventually, Keith developed a severe problem due to his vices, which contributed to the band's break up. However, something remarkable happened that changed his life— Keith became a Christian. He met his wife, and she now owns a Christian ballet company, the Ballet Magnificat.
JOHNNY CRAWFORD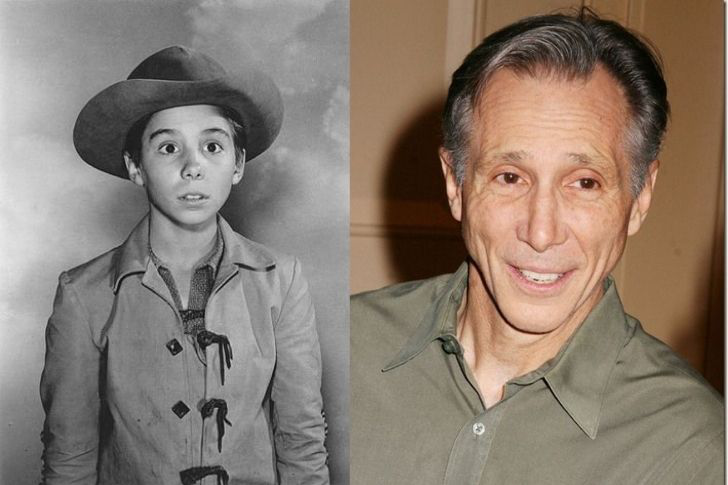 Johnny Crawford is an American singer, musician, and actor, as well as an original Mouseketeer. Johnny is well known in the 1958 to 1963 television program, The Rifleman, where he played the role of the son of Luca McCain (Chuck Connors), Mark. In 1990, Johnny put together a 16-piece 1920s period band, The Johnny Crawford Dance Orchestra. The dance orchestra was the fruit of his investment of drawing from his family's musical roots to perform in cocktail lounges.
Charlotte is Johnny's childhood sweetheart, with whom he reconnected within that same year. They got married in 1995 but eventually separated. Crawford was once asked what being a child actor was like, and he answered that life is not easy for anybody and that people have a rough life too, even when they are not actors. In 2019, Johnny Crawford was reported to have Alzheimer's disease.
Kim Fields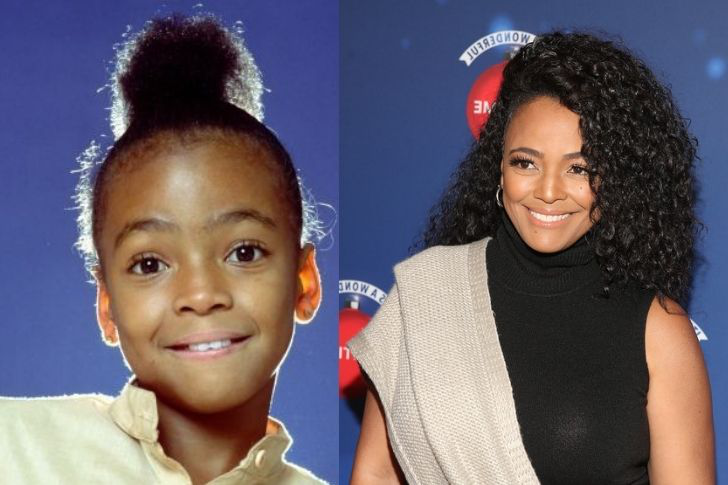 Kim Fields was one of the famous child stars during the 1970s. She is one of the daughters of the actress and, at the same time, director Chip Fields. Being born from a woman that is part of the show business limelight, she was already a go-to commercial celebrity since she was a toddler. Her career started to rise to a considerable degree when she played the role of Dorothy Tootie Ramsey in the 1979 American television sitcom, The Facts of Life.
Likewise, she became more famous when she landed the role of Regine Hunter in another American sitcom television series aired on Fox television channel. Kim Fields took a break in acting for some time but re-entered the show business again when she appeared in an episode of the 1993 American sitcom television series, The Fresh Prince of Bel-Air.
Mindy Cohn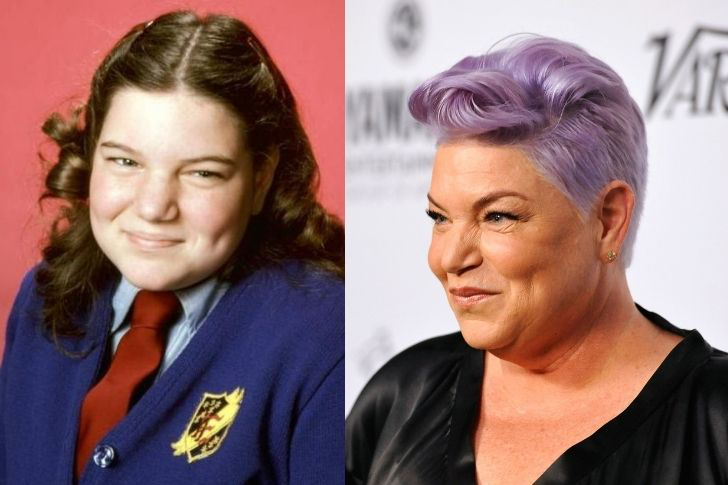 Mindy Cohn is another child star from the 1970s best known for her role as Natalie Green in the 1979 American television show sitcom, The Facts of Life. She was a full time cast for the series' whole nine-year run. Being one of the cast members of this iconic television show, she was recognized with the 43rd rank on VJ1's list of 100 Greatest Kid Stars.
After her successful screen appearance in The Facts of Life, she continued her acting career and played different acting roles in movies such as The Boy Who Could Fly in 1986, Charles Charge, 21 Jump Street, and The Help. Mindy Cohn has also made an investment in her voice acting career as she is the voice behind the character of Velma Dinkley, the brain of the squad in the Scooby-Doo animated franchise. She was recognized by variety magazine for her role in the 2007 Daniel waters comedy film.
KEL MITCHELL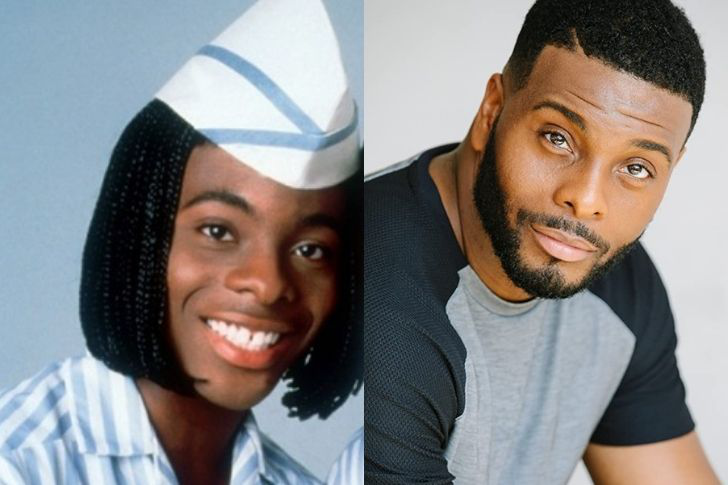 Kel Mitchell is a skilled actor who is given credit for his hard-earned success. Other than acting, Mitchell also did a voice-over in Clifford, the Big Red Dog, from 2000 to 2003. He then made small guest appearances for the rest of his early 2000s career on movies and TV series.
Mitchell had been through hard times in his life, but fortunately, he had made it through it. The actor had learned from his experience and shared how he survived the challenges through his faith. It may not be very known to many, but Mitchell is a preacher's grandson. He also gave appreciation to his wife and children for making him believe that there is hope. Since his return to faith, Mitchell had also decided to have a career comeback. The actor had starred in Game Shakers, a Nickelodeon show where he portrayed the role of Double G in 2015.
MACAULAY CULKIN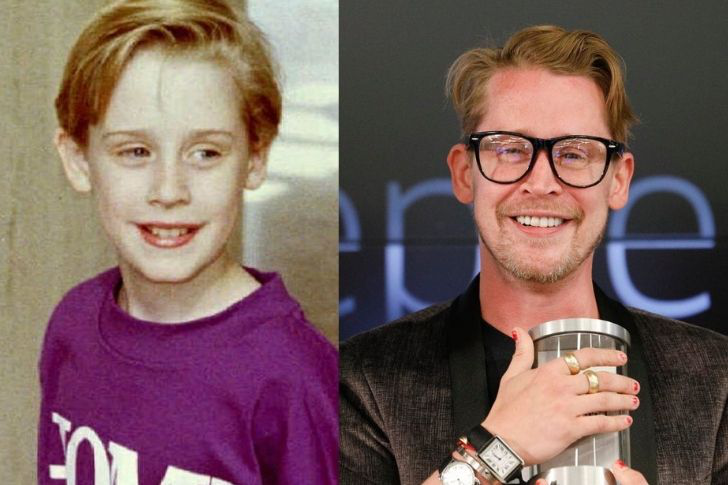 You may remember the child actor Macaulay Culkin, who starred in Home Alone in 1990 as Kevin McCallister. His portrayal in the previously mentioned film waved the way for him to receive great credit and become the most famous child star of his generation. The film had a sequel in 1992, Home Alone 2: Lost in New York, in which he had kept his role and became a nominee for the Golden Globe Award. Macaulay did not the only lead in that film but in many others, too, such as My Girl (1991), The Pagemaster (1994), and The Good Son (1993).
With the actor's very iconic roles, there would at least be a difficulty to forget him. However, Macaulay just disappeared from the public eye and made his comeback years after, in the early 2000s. Currently, he is the CEO of Bunny Ears, a satirical pop culture website, and podcast.
Hilary Duff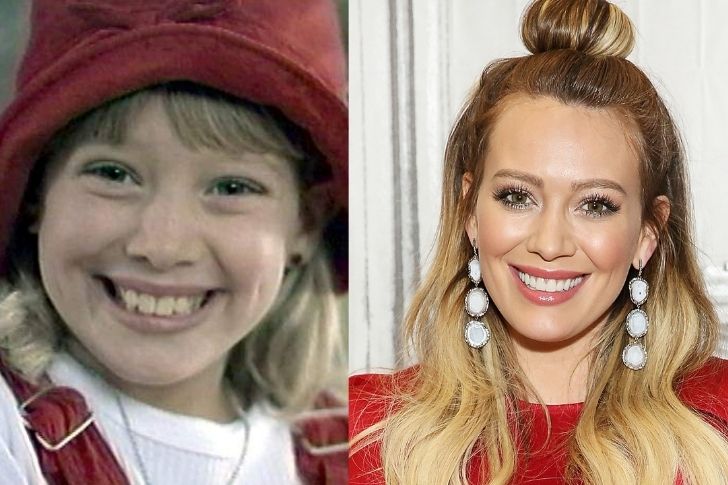 Hilary Duff is one of the famous Hollywood stars notable for her role as the shy and clumsy girl, Elizabeth McGuire, in the 2001 American comedy television series Lizzie Mcguire. As she successfully performed the role well, she was hailed as a teen idol of her time.
Known to many, Hillary Duff started her entertainment career at an early age together with her sister, Haylie Duff. Both Hilary and her sister were cast in different television shows and commercials and did modeling for various brands. As both sisters started their acting career early, they had to be homeschooled and had to upgrade their home security. Nonetheless, they were able to experience a relatively meaningful childhood. After her career jumpstarted with Lizzie Mcguire, she starred in numerous films such as Agent Cody Banks in 2003, Cheaper by the Dozen in the same year, and A Cinderella Story in 2004, where she has snagged the lead role.
Lisa Whelchel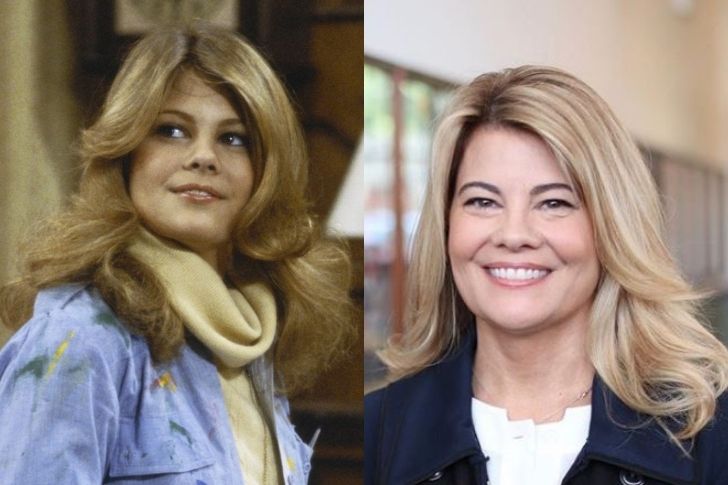 Lisa Diane Whelchel (born May 29, 1963) is an all-rounder with varying degrees of success in the entertainment industry. She is an actress, singer, songwriter, author, and well-known public speaker. Furthermore, Lisa Whelchel started her acting career at the age of 12 when a Disney Studios talent scout recruited her. Lisa Whelchel was cast as a Mouseketeer in the American variety television show The New Mickey Mouse Club aired by Disney Channel.
Aside from being well-known for her role as a Mouseketeer, she is also famous for her character as the wealthy Blair Warner in the American television sitcom The Facts of Life. With Whelchel's portrayal of the character, she obtained a nomination for both the Young Artist Awards and the Grammy Awards. Additionally, Whelchel acted in different movies such as The Double Mc Guffin and For Better or For Worse.
Haley Joel Osment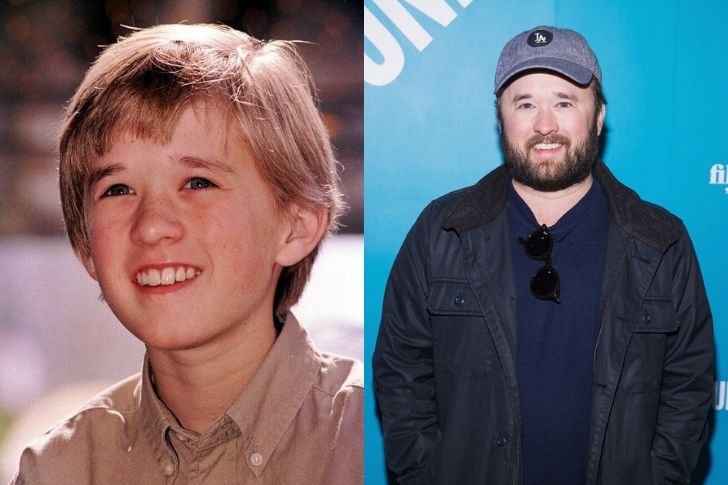 Haley Joel Osment started his acting career at the early age of four when his parents signed him a contract with a talent scout, of course, supervised by an attorney. His first screen appearance that consequently launched his entertainment career is when he landed a Pizza Hut commercial role. After his first successful commercial show appearance, he was able to land his first American comedy sitcom television series, Thunder Alley, in 1994.
In the same year, Haley Joel Osment also played his first film role as Forrest Gump's son in the iconic and award-winning film Forrest Gump. His acting career further progressed when he played the role of a little boy who sees ghosts in the psychological-thriller movie, The Sixth Sense, in 1999, which earned him an Academy Award for the Best Supporting Actor nomination. In any case, his future is inseparable from the movie. He said that he will continue the movie all his life.
PATTY DUKE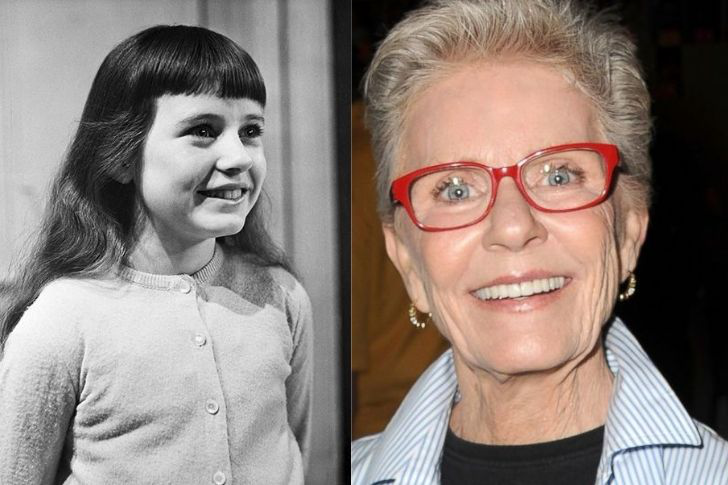 Patty Duke is an American actress famous for her appearances in films, on television, and even on stage. Patty had won the Academy Award for Best Supporting Actress in a role she played like Helen Keller in the movie The Miracle Worker in 1962. The actress had received two Golden Globe Awards and three Emmy Awards through the years for her many roles. From 1963 to 1966, she became a star on The Patty Duke Show.
However, she was diagnosed with a health condition in 1982. Her situation influenced her to write A Brilliant Madness: Living with Manic- Depressive Illness and Call Me Anna: The Autobiography of Patty Duke. These books were about the experiences which she used as an investment for a positive cause. Through it, she became an advocate for mental health issues. Following her diagnosis, she devoted much of her time to advocating for and educating the public on mental health.
SALLY FIELD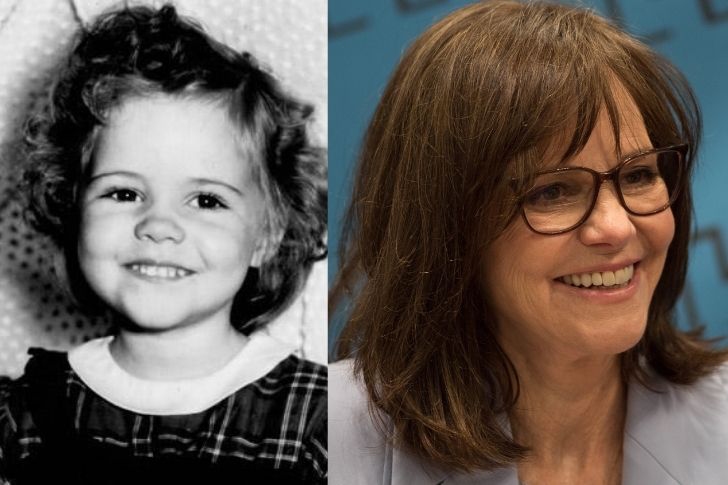 Sally Field started out in 1965 on the ABC TV Series, Gidget, where she starred as Gidget that lasted till the year 1966. Her career has been blooming to a fantastic degree. It was non-stop from when she went on to star in 1967 until 1970 for The Flying Nun. Sally had won multiple Academy Awards for Best Actress as she starred in some of her greatest movies, Norma Rae and Places in the Heart, which is not shocking at all.
Sally became a very famous award-winning iconic actress. However, despite these successes in her life, she was greatly affected by her mother's passing after battling illness. The tragedy and loss crushed the celebrity. Furthermore, reports that her Emmy-Award winning role on Sybil was based on a hoax surfaced, and this greatly affected her. Still, Field trudges through— and we admire her for that.
CANDACE CAMERON BURE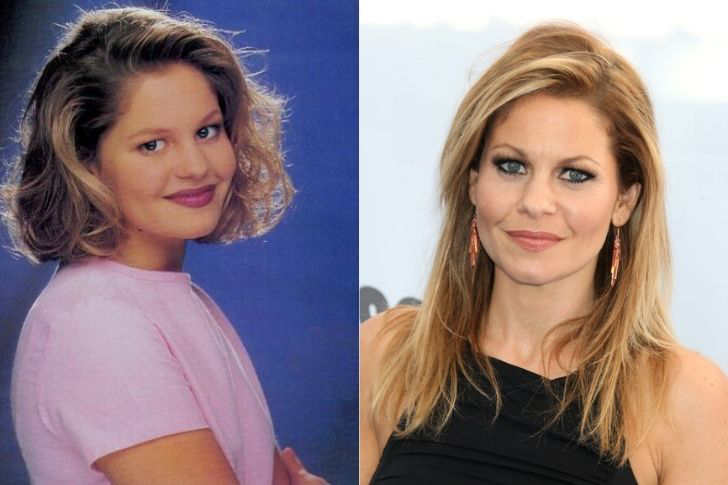 Candace Cameron Bure is the sister of Kirk, famously known as Mike Seaver, in the American television sitcom Growing Pains. Candace seemed to have followed her brother's footsteps as she also started her career in acting and has turned out to be one of the late '80s and early '90s most popular preteens. The actress appeared in some popular shows, such as the American sitcom Full House as D. J. Tanner, and participated as a celebrity contestant in Dancing with the Stars.
Currently, Candace is now married and is blessed with three children. She has written books such as Reshaping It All: Motivation for Physical and Spiritual Fitness in 2011 and Balancing It All: My Story of Juggling Priorities and Purpose in 2014. In these books, she has poured her heart and time as an investment so she could inspire more people, specifically women.
JUSSIE SMOLLETT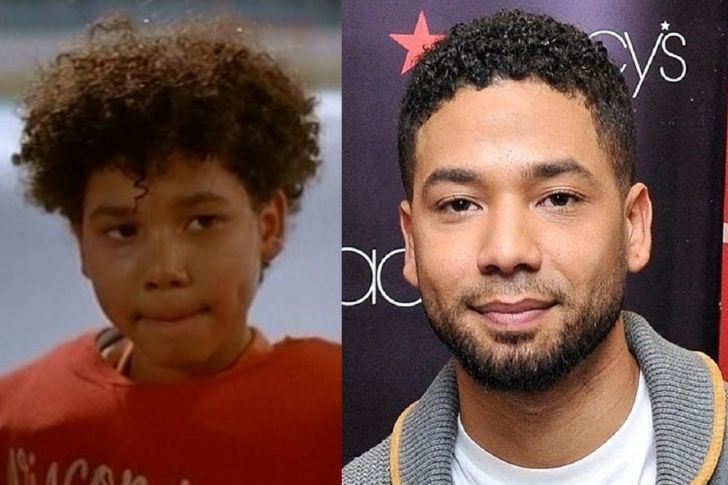 Jussie Smollet is another child actor who rose to fame due to his role as Terry in the hit live-action show, The Mighty Ducks, in 1992. Before landing the role that allowed his acting career to jumpstart, he first started as a child model and worked as an extra or as a side character in the 1990 musical drama-comedy, Mo' Better Blues and in New Jack City in 1991.
Contrary to when he first started, Jussie Smollet is now a big name in the Hollywood industry. In 2014, he landed the credit role of Jamal Lyon in Fox's hit musical drama series Empire. It was announced last 2019 that Jussie Smollet's contract with the drama series would be extended with Empire's 6th season. In a 2016 interview with Out, he clarified his sexual orientation by stating, "If I had to label myself, I would label myself as a gay man." However, he stated his belief that openness to love is more important than gender.
TATYANA ALI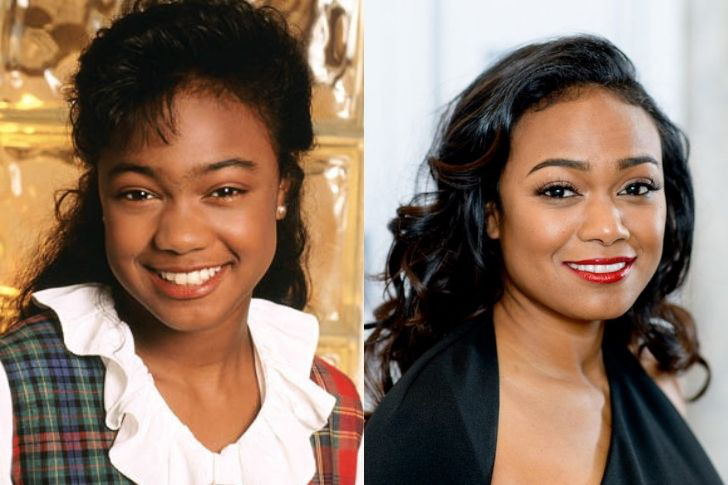 Tatyana Ali is an actress and a singer. She was born in North Bellmore, New York, U.S. But it wasn't until her role on the sitcom The Fresh Prince of Bel-Air that the actress was put under the spotlight. Ali starred in the show as Ashley Banks from 1990 to 1996. The actress had a starring role in a TV series, Love That Girl!, where she played as Tyana Jones. In 2002, Ali earned her bachelor's degree at Harvard University in African-American Studies and Government. From 2007 to 2013, she played the recurring role of Roxanne on a soap opera, The Young and the Restless.
Tatyana received praise in 2011 and received the Living Legacy Award in Los Angeles, which was from the Caribbean. She revealed she was engaged in 2016 to Dr. Vaughn Rasberry, whom she met on eHarmony. They got married and had children as of late.
DANICA MCKELLAR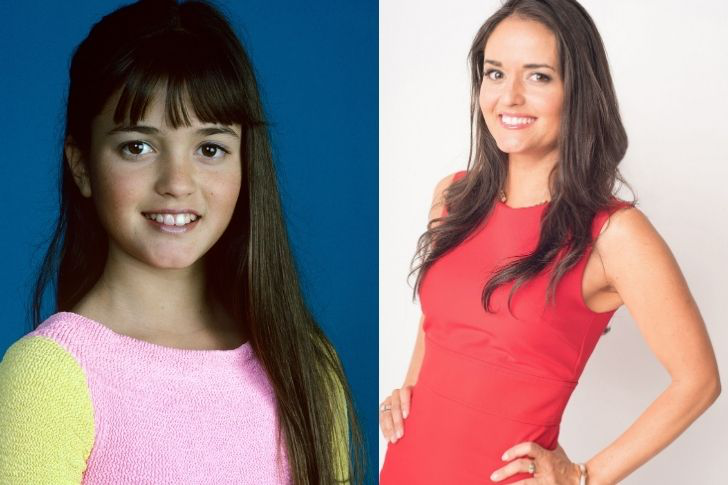 Danica McKellar is the one who played the role of Winnie Cooper in the television series The Wonder Years. She portrayed the character from 1988 to 1993, making little girls look up to her as their idol while little boys were crushing on her. Besides being a talented actress, McKellar is also a mathematician, and she is also a bestselling math textbook author.
She told CNBC that she made this investment because she wants young women to understand there is no need to choose between being fabulous, fun, and smart. Now, McKellar shared with Washington Later that when she looks back on her days in The Wonder Years, she had understood that it has an importance to her and that it is foundational in the sense that McKellar had grown to be who she is today, thanks to the show.
NICHOLAS HOULT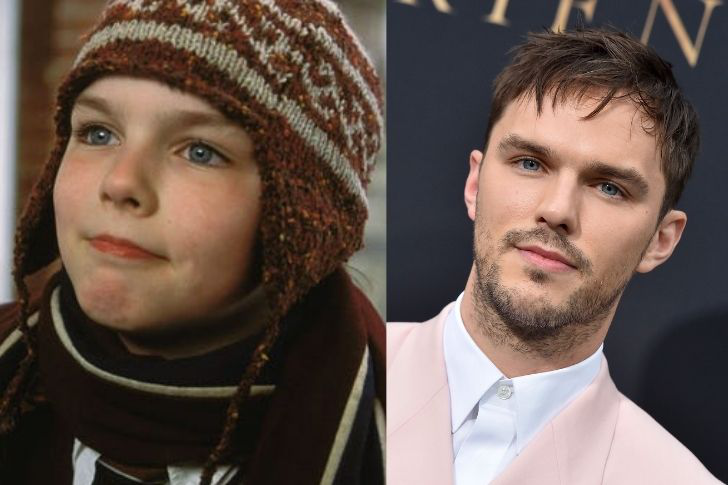 Nicholas Hoult is an English actor who had been discovered to have a certain degree of potential when he was still three years old during his play performance. The theatre director who had found this potential in him said that he was impressed by Nickolas' concentration ability that paved the way for him to be offered a role in the Caucasian Chalk Circle. Nicholas was featured in a comedy-drama film in 2002 titled About a Boy, which had earned praise from film critics for its success.
Nicholas had shared with Vogue that his transition into working as an adult had not been trouble-free for him, considering that he had to make sure to choose the right roles while keeping to continue doing what he loves. Outside of film, Hoult is involved in philanthropy, supporting such charitable organizations as Teenage Cancer Trust and Christian Aid. He has a son from his relationship with American model Bryana Holly.
BAILEE MADISON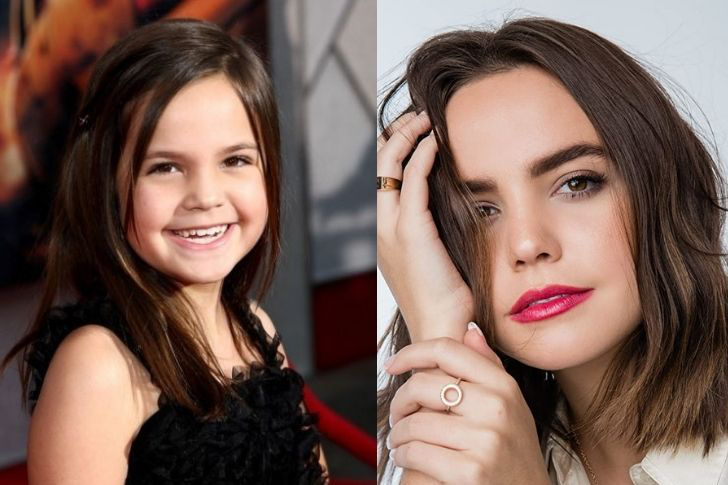 Bailee Madison has been in the industry for quite a long time now. She is the daughter of Patricia Riley and the sister of Kaitlin Riley. She began her career when she was two weeks old, appearing in an Office Depot commercial. Since then, she has appeared in several national commercials for major companies including Disney, SeaWorld, and Cadillac. She also serves as a national youth spokesperson for the childhood-cancer charity Alex's Lemonade Stand Foundation.
The actress had her debut in Lonely Hearts, a drama film by Todd Robinson. She has also appeared in the fantasy drama film Bridge to Terabithia as the lead male character's younger sister. Bailee explained to the darling magazine that she had actually been worried about not being enough and that she expanded her circle once but didn't work out. She then decided to bring it back to a smaller one and said that she had learned it as the years went by. Bailee chose to think of it as part of developing. She had given credit to her experiences as her motivation for growing to be the successful person that she is.
KIERNAN SHIPKA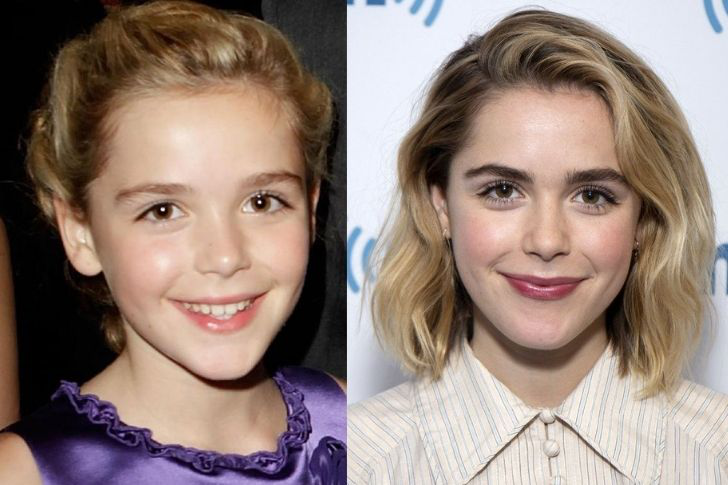 Kiernan Shipka is an American actress who had her debut on television as a baby at the age of five months old. During these early stages of her life, she had also done commercial-print modeling. After some small television roles, her first major role was as Sally Draper, the daughter of the main character Don Draper, on the 2007-2015 TV series Mad Men. She won the role after two auditions. She was a recurring guest star for the show's first three seasons, then became a series regular in season four. Since then, her acting journey was publicly given the spotlight when she was seven years old, as she stood out because of her role in Mad Men.
Kiernan shared how she loved acting and how she handles and pursues her projects with The New York Times. She also gave insurance that all her experiences post-Mad Men years were all filled with various learning, and now she had transformed into an adult actress. Kiernan is not playing the role of Sabrina in Netflix's The Chilling Adventures of Sabrina.
DANIEL RADCLIFFE
Daniel Radcliffe is an actor, singer, and producer. Born and raised in London, Radcliffe made his acting debut at age ten in BBC One's television film David Copperfield (1999), followed by his cinematic debut in The Tailor of Panama (2001). Radcliffe started as a child-star who is behind the famous Harry Potter. His portrayal of Harry's character had given him insurance of a spot in the industry, which is a very great opportunity for him that paved the way for him to be widely known and to have a wide fanbase. Other than that famous role, Radcliffe had also appeared in other shows such as the television series Miracle Workers.
As a child star in fame, Radcliffe got into the spotlight that made people expect him to have an attitude he shared as he spoke to GQ. He shared that he felt great to meet all the people he had encountered in the previous decade of his life.
DAKOTA FANNING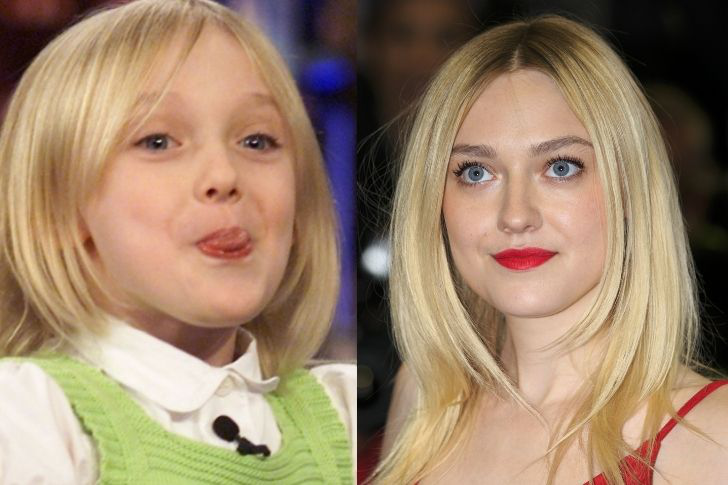 Dakota Fanning is an actress who surely has been on screen for so long that it would be somehow hard to imagine her not being there acting. She rose to prominence at the age of seven for her performance as Lucy Dawson in the drama film I Am Sam (2001), for which she received a Screen Actors Guild Award nomination at age eight, making her the youngest nominee in SAG history. Fanning had numerous appearances in her career, including I Am Sam (2001), Uptown Girls (2003), and War of the Worlds (2005). During an interview with former child star Freddie Hollywood on Variety's Actors on Actors, the actress admitted that being a child star had actually made her doubt herself rather than giving her insurance.
Fanning had been successful in balancing her career in acting and her studies. She had attended as a regular student at Los Angeles High School. In addition to that, Fanning was also a varsity cheerleader.
KENAN THOMPSON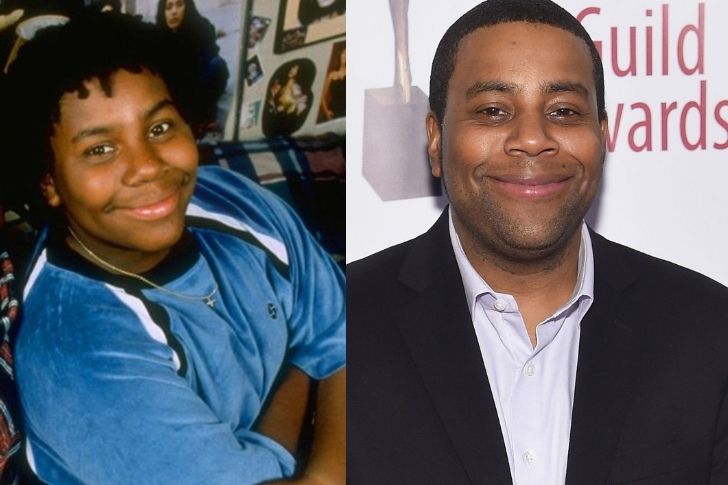 Kenan Thompson started his acting career at the early age of 15. The first screen appearance that brought him fame as an original cast member in the hit American sketch comedy television series, All That aired by Nickelodeon's television channel. In 1996, he started his own American sitcom series along with his co-star Kel Mitchell in Kenan & Kel television show.
Kenan Thompson's fame further progressed as he played the iconic roles of Russ in the movie The Mighty Ducks and Fat Albert Jackson in the 2004 film Fat Albert. Since 2003, Kenan Thompson is a longtime cast member of the NBC sketch comedy series Saturday Night Live (SNL), and he is the longest-serving actor in the history of the show. With his work on SNL, he was given credit through a Primetime Emmy Award out of his four nominations.
Lindsay Lohan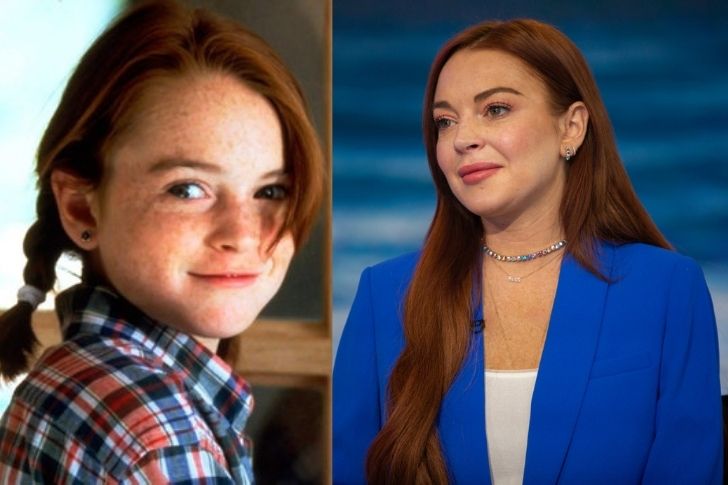 Lindsay Lohan is one of the highly acknowledged versatile actresses in Hollywood. This multi-talented iconic child star is not just an actress but a singer, songwriter, and even an entrepreneur herself. Born and raised in New York, Lohan was signed to Ford Models as a child. Lindsay Lohan's acting career rose to prominence when she played the dual role of Hallie Parker and Annie James in the hit 1998 remake of the American romantic-comedy film Parent Trap. Her award-winning portrayal of the role paved the way for her insurance to her skyrocketing popularity in her acting career.
Lohan was awarded various acting projects like Get a Clue in 2002, Freaky Friday in 2003, and Confessions of a Teenage Drama Queen in 2004. However, her acting success did not just stop there. She was able to establish her stardom when she landed a role in the sleeper hit American teen-comedy film in 2004, Mean Girls.
Soleil Moon Frye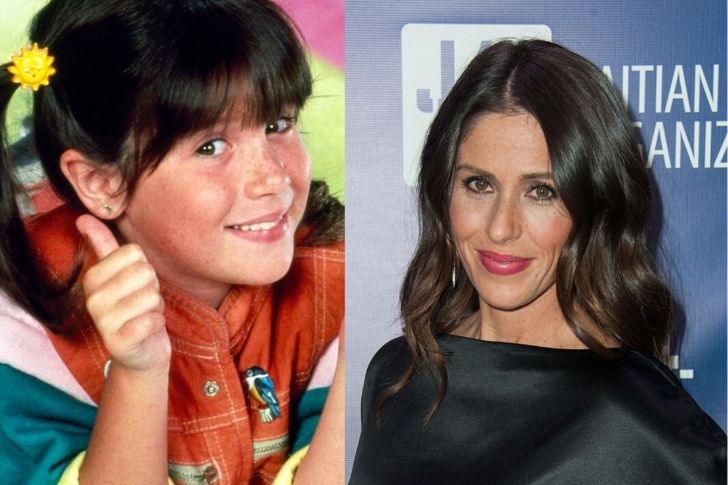 Soleil Moon Frye (born August 6, 1976) is another entertainment virtuoso as she is skilled not just in acting but also in directing and screenwriting. She is famous for her role as Roxie King in the American television sitcom Sabrina the Teenage Witch.
Unknown to many, she started her show business career at the age of two but only made a full acting career debut when she was six in the movie Missing Children: A Mother's Story in 1982. At the age of six, she bested the other auditionees, including Melissa Joan Hart, when they auditioned for the role of Punky Brewster in the 1986 American sitcom series of the same name aired by NBC. When the series ended, her highly successful role became her insurance to continue her acting career as a guest or supporting character in various television shows and films.
Nancy McKeon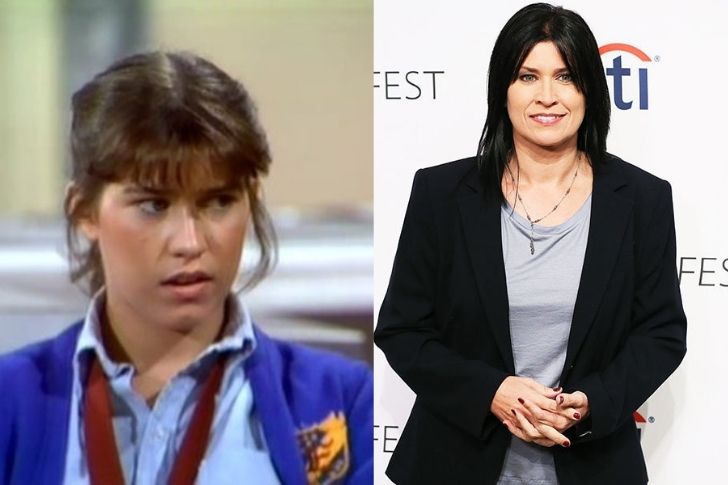 Nancy McKeon is an American actress famous for her role as Jo Polniaczek on the 1979 American television sitcom The Facts of Life, originally aired by NBC's television channel. Another part that made Nancy McKeon popular is when she played Jinny Exstead on the 2001 American procedural drama television series, The Division.
Unknown to many people, Nancy Mckeon started her show business career journey at the tender age of two when she landed a job as a baby clothing brand model.  Along with her brother, Philip McKeon, she performed in many commercials. In 1976, her brother was chosen to play a major role on the television show, Alice. It was then that the family moved from New York to Los Angeles. This was followed subsequently by various television commercials. As part of her career investment planning before landing the role of Jo, the actress also took on roles in soap operas such as the 1974 TV series The Secret Storm and Another World in 1964.
RYAN REYNOLDS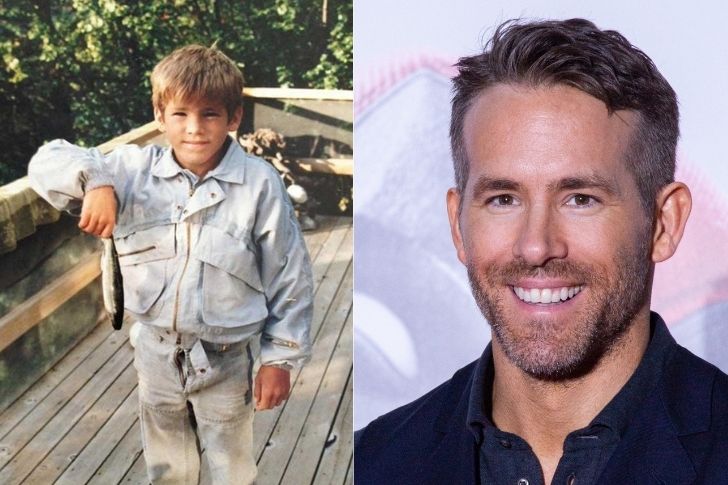 Ryan Reynolds is one of the most multi-talented actors currently in Hollywood. Most critics agree that this Canadian-American can play in various film genres, and most of the time, he can portray the character with the highest degree of perfection. Like everyone else, Ryan Reynolds started his acting career at an early age— the tender age of 14. He was first cast in the television show Fifteen, a Canadian American teen drama.
He is currently well known for playing the main character and the comedic heroine of one of Marvel's most successful franchises, Deadpool. The movie enabled him to receive a nomination in the prestigious Critics' Choice Movie Awards and the Golden Globe. So far, playing this superhero movie is his biggest commercial success. He has been married twice, the first time was with Scarlett Johansson, and now he and his wife Blake Lively have three children.
MAUREEN MCCORMICK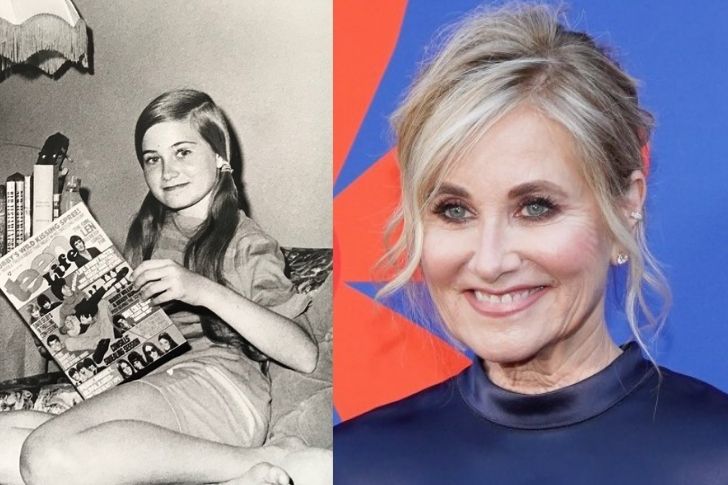 Maureen McCormick is an American actress, author, and recording artist. She became famous and is known best for her portrayal on The Brady Bunch (1969-1969) as Marcia, Brady's oldest daughter. She had also been in commercials and starred for Kool-Aid and Barbie. Maureen had also already appeared in 1960 on My Three Sons, 1964 on Bewitched, and 1965 on Camp Runamuck.
Maureen also struggled with her personal life, just like many child actors in the industry. The actress had suffered mental health problems. She had also battled with an eating disorder. These health problems had greatly affected her performance in acting and her career. Fortunately, Maureen McCormick finally overcame the disease. In 2008, Maureen had published a bestselling autobiography, Here's the Story: Surviving Marcia Brady and Finding My True Voice, for which she earned a lot of praise and credit.
REGINA KING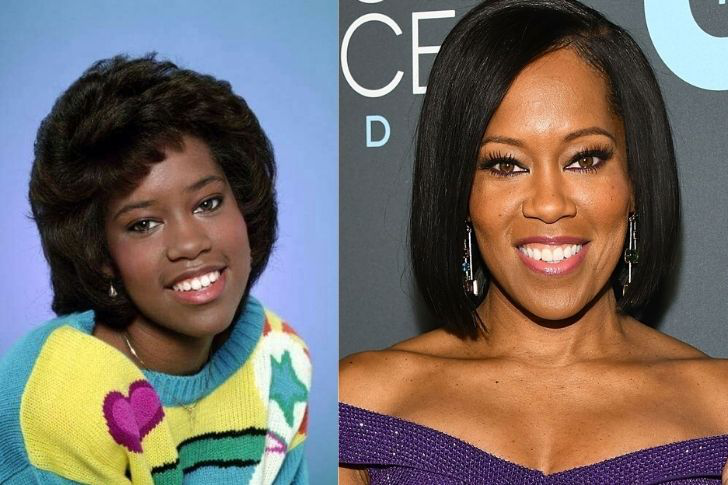 Regina King is one of the most famous and influential American actresses who won an Oscar last 2019 as a supporting actress in the movie If Beale Street Could Talk. She was only 14 years old when she started her acting career. The first television show she starred in was 227, an American sitcom television series. She played the role of Brenda Jenkins, which jump-started her acting career. After her successful screen appearance in 227, she starred in Friday, a 1995 American comedy film. She was also part of the critically-acclaimed American romantic comedy-drama Jerry Maguire. It was the 9th highest-grossing film in 1996.
Furthermore, King was also cast in different television shows and movie films such as Southland, American Crime, and Seven Seconds, which earned her various nominations and awards. Starring from other award-winning shows and winning some of the highly-coveted acting awards served as insurance for her influential and top spot among America's highly successful Hollywood stars.
ZENDAYA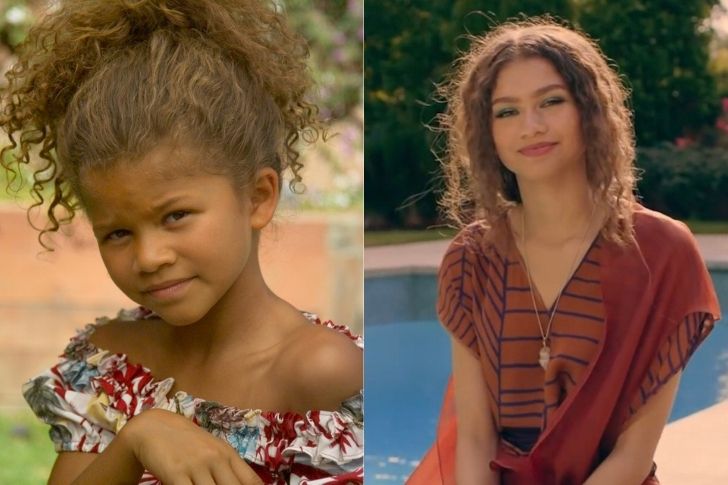 Zendaya, the young Ms. Coleman as they called her before, was a cast of the Disney show, Shake It Up when she was thirteen years old. There,  Zendaya was a dancer along with actress Bella Thorne. Zendaya had a position of producing as well as starring in the popular show of a family of secret agents, K. C. Undercover, which made her one of the youngest Disney producers there is.
Today, Zendaya is an activist, and she told Glamour that she thinks things would be very different if every young person would understand their voice's power and what credit it can give. She realized how important her voice really is than what she originally thought. In recent years, Zandaya has appeared in several famous movies, including "Spider-Man: Homecoming", The Greatest Showman, Dune. She starred in the TV series "Euphoria" also aired this year.
BROOKE SHIELDS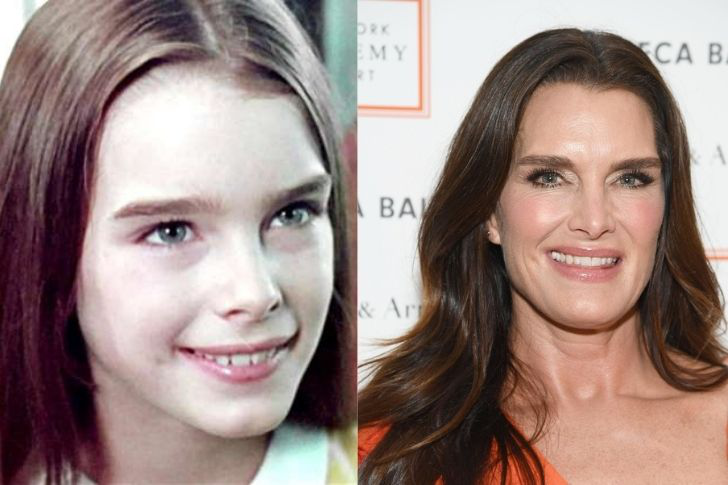 Brooke Shields was a child star who had a daring role in the 1978 film Pretty Baby at the age of twelve. Though the film was a very risky one during that time, it was still followed by another shocking blockbuster, The Blue Lagoon. It is a 1980s romance-adventure drama film. Brooke showed her investment in acting through these films, proving that she is already very skilled and has more to offer even in her career's early time.
Brook had always been dedicated and had never stopped working. Eventually, her efforts bore fruit, and she had her own sitcom in 1996 titled Suddenly Susan. She also became an author. Due to her hard work mixed with her talent, she had received numerous awards, such as the People's Choice Award in 1981. Now she has a husband who loves her and two lovely daughters. Their family now lives in a mansion in New York.
RYAN GOSLING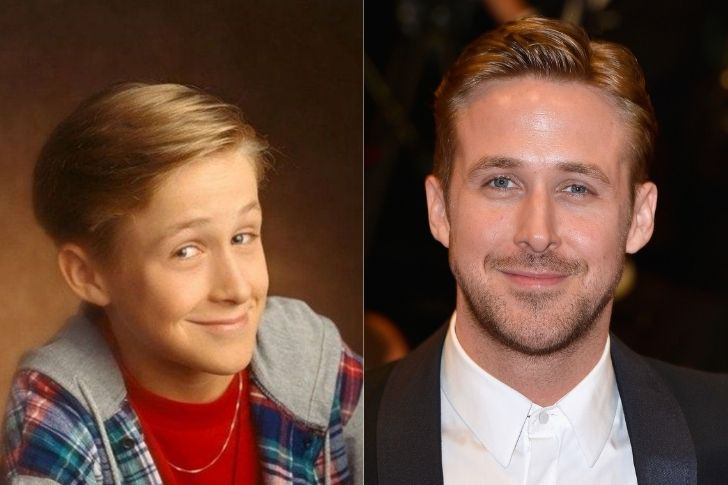 Ryan Gosling is one of the multi-talented Hollywood stars of our generation, as he can both sing and act. Gosling first started his acting career as a child actor on the American television show, The Mickey Mouse Club, played on Disney Channel. Ryan Gosling also played a role in the 1995 Canadian-American horror anthology series, Are You Afraid of the Dark and Goosebumps.
Gosling gained wider recognition in 2004 with a leading role in the commercially successful romance The Notebook, the drama film Half Nelson in 2006, and the romantic-comedy-drama film Lars and the Real Girl in 2007. Playing in these three films credited him the mainstream public's attention, and he magnificently won an MTV Movie Award and four Teen Choice Awards for these films. Gosling has been in a relationship with American actress Eva Mendes since 2011, and they have two daughters.
TIA AND TAMERA MOWRY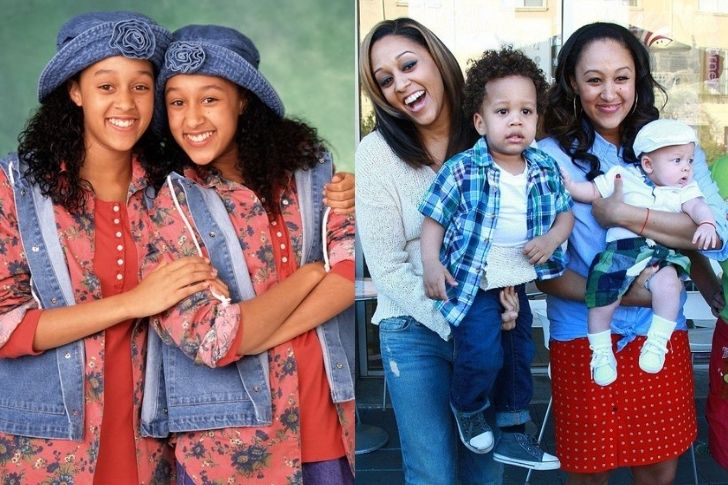 Tia and Tamera Mowry are the famous identical twins of the '90s. The twins were under the spotlight because of the American television sitcom Sister, Sister, which premiered in 1994 and became a hit. Tia and Tamera also appeared in Are You Afraid of the Dark? (1995) and Smart Guy (1997). Other than their first starring role and their appearances in some episodes, they have also starred in Seventeen Again (2000), The Hot Chick (2002), Twitches (2005), and Twitches Too (2007). The twins had always done projects together, but they took different degrees in their career paths and took part in films separate from each other.
Both Tia and Tamera are happily married to their husbands and are blessed with children. Tia and her husband, actor Cory Hardrict had just welcomed their second child in 2018. Tamera, on the other hand, with her Fox News correspondent husband, Adam Hosley, have two children.
RICKY SCHRODER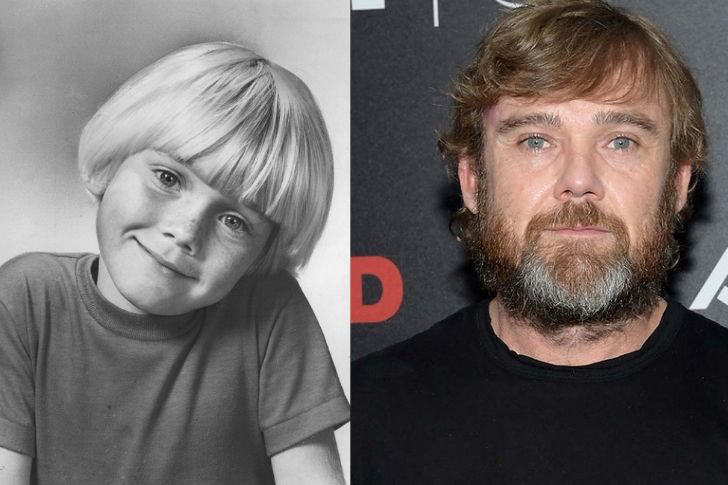 Richard or Ricky Schroder became a child star and started with his career without him being aware. Why? Ricky already had good looks even when he was still a baby. So Ricky's mother, Diane Schroder, started taking her good-looking child to photoshoots. Ricky was only three months old at the time. According to Ricky himself, maybe he was natural since he started with his work without taking any acting lesson beforehand. His looks are the key that gave him insurance to a spot in the industry.
Ricky could have had his first film project when he was cast to play in Apt Pupil (1998) as Todd Bowden. Unfortunately, there was a shortage of budget and lead to the end of the production. The actor had received awards for his portrayals and had numerous projects. Years after, Ricky got married and had children.
ERIN MURPHY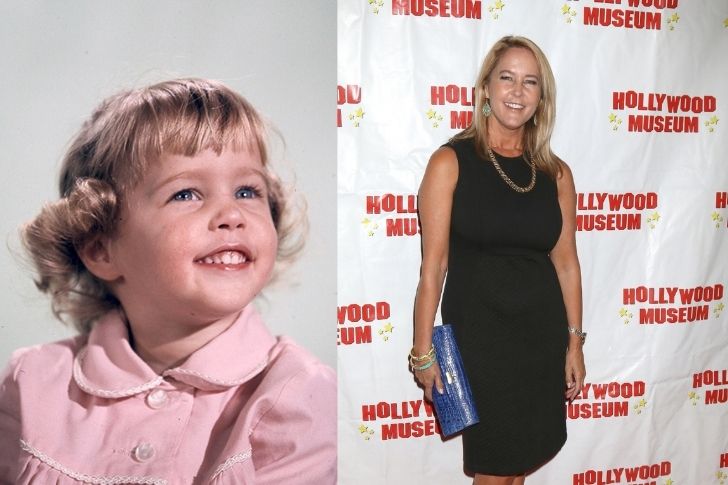 Erin Murphy is an American famously known as the young actress who starred as Tabitha Stephens from 1964 to 1972 sitcom, Bewitched. At first, she shared a role with her fraternal twin sister, Diane, but they started looking different as they grew older, so it became a solo role. This is enough to prove that she has been a popular actress since she was very young.
Numerous child stars had seemed to have gone through major personal issues while growing up. However, Murphy appeared to have been avoiding these side effects as much as possible. Erin became a face of beauty, credits to the time from when she did modeling and commercial acting. She also became a writer about fashion and luxury lifestyle, and she also is a motivational speaker. In recent times, Erin's son was diagnosed with autism, and so she is also an autism advocate and speaker.
JODIE FOSTER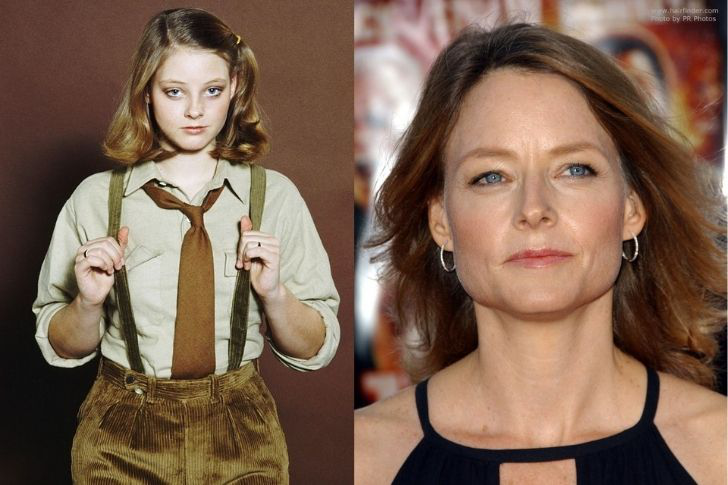 Jodie Foster is an actress who began her career at the early age of two. She first spent about four years on commercials until, in 1968, she had her debut being an actress who was in a TV series, Mayberry R.F.D. She had received an Academy Award nomination in 1976 in the Best Supporting Actress category for her portrayal as Iris Steensma in the movie Taxi Driver that paved the way for her career to rise. Jodie never had acting lessons, but that fact did not hinder the actress from achieving awards. In fact, she had received two Oscars before she even reached thirty.
The actress pursued her education in 1980 to earn a degree, and she graduated as one of the prominent students in her school. Jodie graduated from Yale University in 1985, studying English Literature and garnering the title magna cum laude.
SCARLETT JOHANSSON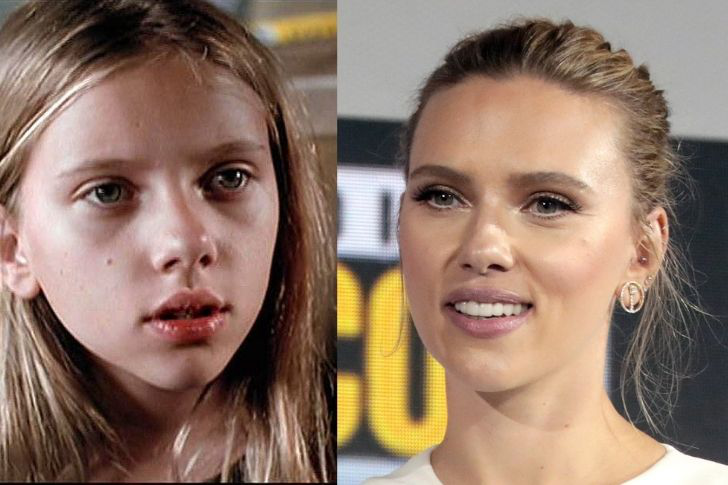 Scarlett Johansson is hailed to be the highest-paid American actress in 2018. She has starred in various blockbuster hit films. Scarlett Johanson has been a recipient of multiple prestigious awards, such as the Tony Award and BAFTA awards, among the many awards and nominations she earned. Known to many, this highly successful and acclaimed Hollywood star started her acting career at the early age of 9. Her first debut film was a fantasy-comedy American genre entitled North (1994).
Scarlett Johansson's current successful acting career can be credited to her continuous successful films starting from The Horse Whisperer and Manny & Lo until being cast into a mega-hit movie, Avengers. Today, Scarlett Johansson is about to play in her own marvel movie franchise, Black Widow. Scarlet, 36, was engaged to her boyfriend Colin Jost in May last year, and finally announced the good news of her marriage.
Christina Ricci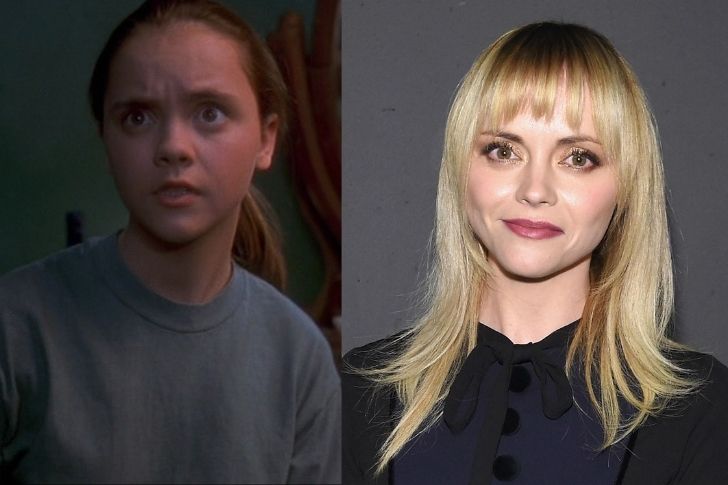 Christina Ricci is famous for her iconic and fitting role as Wednesday Addams in the 1991 American dark comedy film, The Addams Family. Her highly successful acting career started at the early age of eight when a local theatrical critic discovered her. In 1990, Christina Ricci had her big-screen debut in the 1990 American comedy-drama film, Mermaids. She was credited with the role of Kate, the half-sister of Winona Ryder's character, Charlotte Flax, in the said film.
Christina Ricci is active on the screen with a lively and lovely image at the first, but later, her transformation was successful. She has also been a recipient of various prestigious accolades, such as the National Board of Review Award under Best Supporting Actress in 1991, The Saturn Awards as Best Performance by A Younger Actor in 1994, the Young Hollywood Awards in 2001, and other accolade nominations.
ANGELA CARTWRIGHT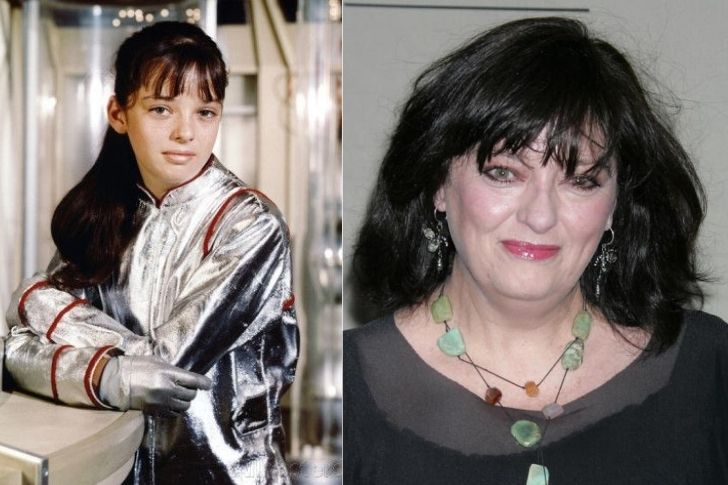 Angela Cartwright is an actress and was the 1965 The Sound of Music's Brigitta von Trapp, who is a lovely kid. From 1965 to 1968, she played a role in Lost in Space as Penny Robinson. She then participated in some television episodes such as Adam-12, The Love Boat, and My Three Sons. Angela played Theresa Mazzetti's character in 1979 Beyond the Poseidon Adventure. 
Angela got married in 1976 to Steve Gullion, and they were blessed with two children. Later, she also proceeded to put an investment in working as a photographer and built her own art display in Studio City, California. She revealed that she had always had that passion for photography from within ever since she was fifteen years old and that she found herself incorporating her photography into various art ventures after she gave birth to her kids.
BUTCH PATRICK
Butch Patrick is an American actor. He first appeared and had his acting role on a comedy-fantasy, The Two Little Bears in 1961. Butch is well known for one of his best portrayals as Eddie Munster, the werewolf on The Munsters from 1964 to 1966. He also played a role in the feature film, Munsters, Go Home, in 1966. From 1971 to 1973, he appeared on Lidsville and a lot more guest-starring roles.
In 2011, Butch was diagnosed with prostate cancer. Later, he shared how thankful he is to his sister and gave her credit since he owes his career. He revealed that her sister was the one who got him to start by encouraging him. It turns out the actor had gone through a series of challenges in his life. Good thing he has great emotional support to help him get back on his feet!
CHRISTIAN BALE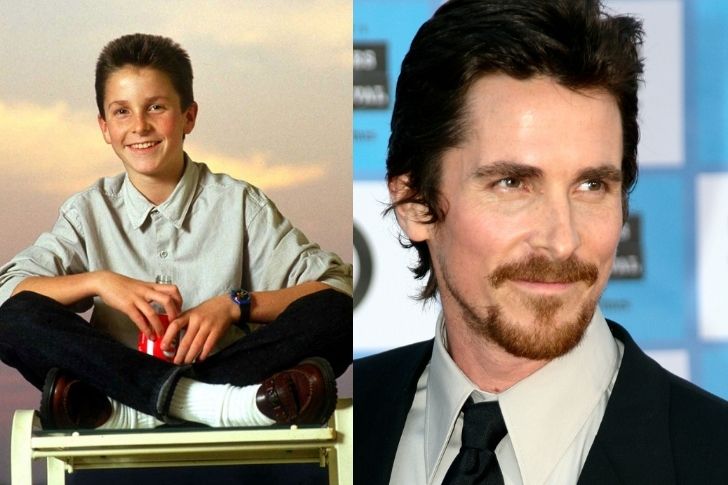 Christian Bale is the actor who had starred in the Empire of the Sun by Steven Spielberg. In the film, he plays a British child who was separated from his parents during World War II and is imprisoned as a prisoner of war in the Japanese Empire concentration camp. He was only thirteen years old during that time yet still pulled it off because of his time and effort investment to the role. But, his portrayal in the Empire of the Sun was not his first. In fact, he already had small parts before, like in Anastasia: The Mystery of Anna and Heart of the Country.
The actor seemed to have been very dedicated to acting, or he is just blessed with the gift because he had won an Oscar in The Fighter as a Best Supporting Actor. He had also played Batman in The Dark Knight franchise and recently appeared in Ford v Ferrari as Ken Miles.
BRANDON CRUZ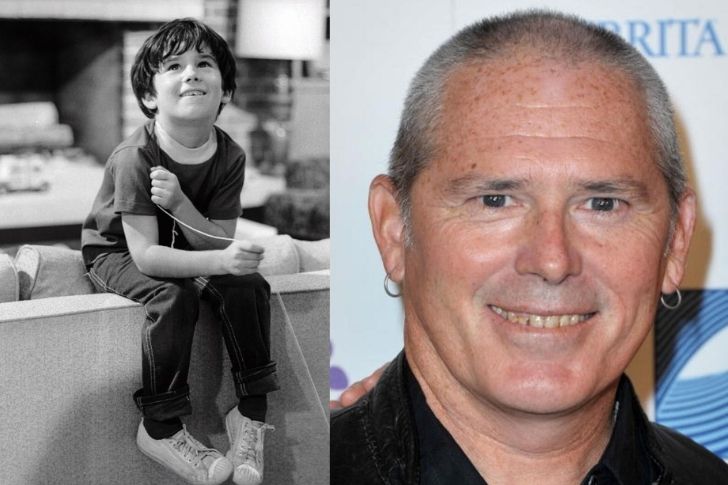 Brandon Cruz is a well-known singer in the early '80s. He was a member of the Southern California punk band called Dr. Know. Brandon's talent is not only singing. In fact, he could also act, which also contributed to his fame. In 1969, he appeared on The Courtship of Eddie's Father as Eddie Corbett, where he received great credit that made him very known to the public.
The actor joined the legendary band Dead Kennedys but had later decided to step down from singing for that band. He then went on producing TV shows and rejoined his former band. The man who had mentored Brandon was the late Bill Bixby, whom he revealed to have had a wonderful relationship with while working on The Courtship of Eddie's Father. They had a good relationship, Cruz told American Profile magazine in an interview, "Bill Bixby was like my second father".
PETER OSTRUM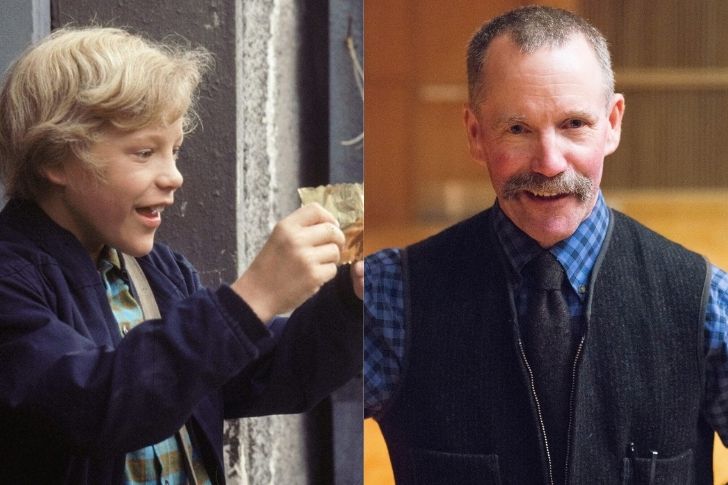 Peter Ostrum is an actor born on November 1, 1957. He was once known as the child star who portrayed a role in the 1971 film Willy Wonka & the Chocolate Factory. Though he was given a heart-warming credit for it, that same project was his one and only appearance in a movie. His co-child stars in the film, Julie Cole and Denise Nickerson, both admitted that they had a crush on Peter during the time they filmed Willy Wonka & the Chocolate Factory together.
Peter had chosen a career far from acting and pursued medicine. He received his doctorate in 1984 from Cornell University of Veterinary Medicine. After his journey in studying, he succeeded and is now a veterinarian of large farm animals. It is often said that "Gold will shine everywhere". Although far away from movies, Peter still has a wonderful life.
JALEEL WHITE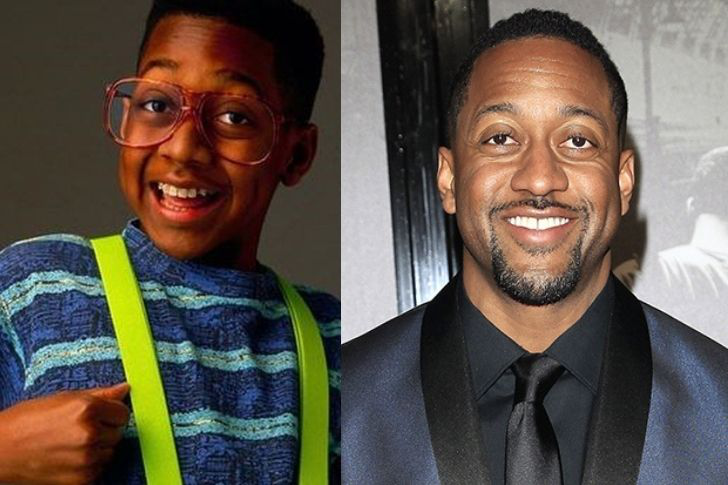 Jaleel White is best known for when he played the role of the annoying nerd who loves cheese, Steve Urkel, on Family Matters. Though this sitcom is where he became known widely, he mostly made appearances as a guest on single TV series episodes after being on the show for nine years from 1989 to 1998. It was in Fake It Til You Make It that he appeared with occasional longer arcs in which he had an eight-episode run.
Other than making appearances in shows and films, White also did voice work and acted in the drama The Choir Director and the animated Guardians of Luna. White's career investment is apparent because he wants to show the audience that there is more to him than just a stereotypical character. The famous animated image-Sonic the Hedgehog is also voiced by him. Jaleel White is not married yet but has a baby with his ex-girlfriend.
BONNIE LANGFORD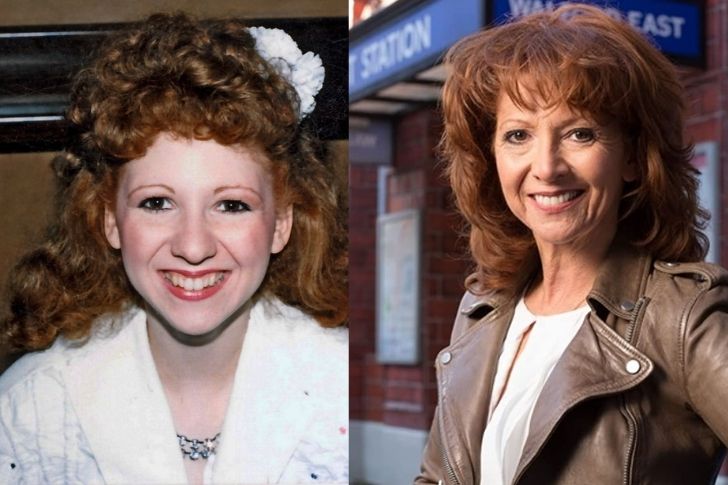 Bonita "Bonnie" Langford was a child actress born on July 22, 1964. The little celebrity had already achieved awards even at the young age of six. In 1956, the young actress had won in a television talent contest, Hughie Green's Opportunity Knocks. After, she went to London to train at the Arts Educational and Italia Conti stage schools. Bonnie had received opportunities such as starring on New York's Broadway in her early teens.
She had also starred in television shows like Gone with the Wind. Playing the character of Elizabeth Bott in Just William is credited to have given Bonnie her biggest success in the mid-1970s. Bonnie has had successes in her life. However, a storm had come in the life that had caused her to take a career break. The actress developed a health problem but had thankfully recovered from it and went on with her work once again.
PETER OSTRUM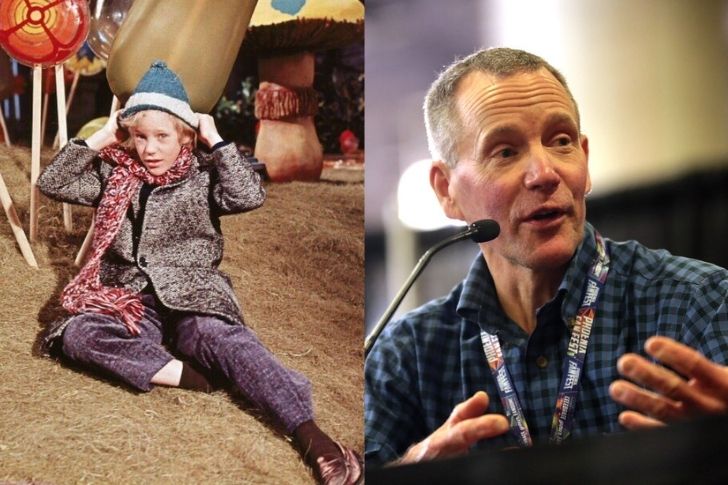 Peter Ostrum is a former child actor and is now a veterinarian. Ostrum only had one film role, which was in Willy Wonka & the Chocolate Factory in 1971 as Charlie Bucket. He was twelve years old and in sixth grade when Willy Wonka's agents chose him. Ostrum was performing at the Cleveland Play House children's theatre.
Ostrum got married to Loretta M. Lepkowski and had two children. Denise Nickerson, a fellow Wonka star, revealed in an interview in October 2000 that she and Paris Themmen planned for a reunion to celebrate the 40th anniversary of the 2011 release of the film and that Ostrum agreed to join them. Peter Ostrum chose to pursue a degree in veterinary medicine and now works both as a veterinarian and a managing partner with Dairy Health & Management Services as of August 2019.
LANCE KIRWIN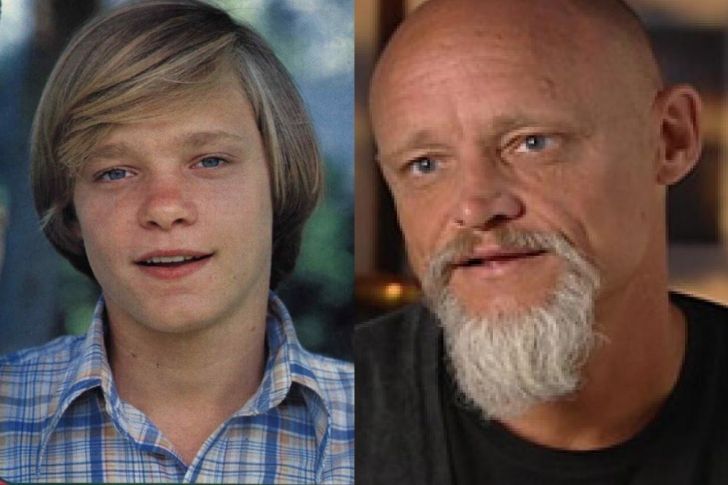 Lance Kirwin is an actor born in November 1960. He is famously known for Salem's Lot (1979), Enemy Mine (1985), and Outbreak (1995). Lance was a popular child actor of the 1970s who had high appeal. The actor gained the spotlight when he had his coming-of-age role in James at 16, which is a TV series in 1977. The Family Holvak, a folksy 1975 home show, had also contributed to his popularity. Lance was once ranked as number 82 on the VH1's The Greatest: 100 Greatest Kid Stars.
The actor married his wife Yvonne in 1998 and was previously married to Kristen Lansdale, with whom he had a child. Lance became drawn to vices, but he had found the courage to sober up and get cleaned thanks to his daughter. His newly-found religious belief also gave him insurance and a renewed sense of purpose in life.
KIM RICHARDS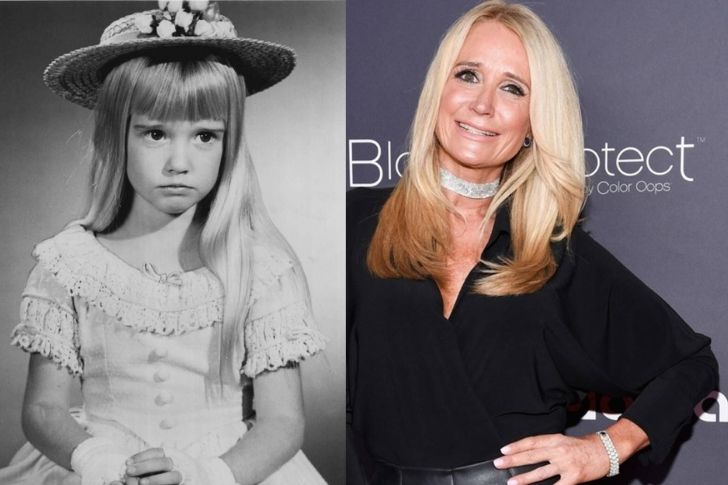 Kim Richards is a child star born in September of 1964 who started her career when she was still a baby. At four months old, she already had her debut in a TV commercial of a diaper ad. Kim was already able to have appearances in twenty TV commercials at the young age of four.
Later, Kim had started receiving roles on TV programs like Escape Mountain in 1975, James at 16 in 1977, and Hello, Larry in 1979. Kim had numerous roles after that. Years then passed, and she started to build a family. The actress took a break from her acting career so she could take care of her children. Finally, in 2006, after her long degree of absence from the big screen, she portrayed the role of estranged mother, Christina Ricci, in Black Snake Moan for her comeback.
JOSH PECK
Josh Peck is an American actor who began his career as a child star. What brought Josh to the spotlight was his role as Josh Nichols in the Nickelodeon sitcom Drake & Josh, where he starred together with his co-star Drake Bell. This sitcom is about mismatched stepbrothers and their life together after their parents got remarried.
Josh has his awkward teen years preserved, and most people in his situation would probably be shy about it. He shared in an MTV News interview that his only regret is his hair, nothing else. He also admitted that he would buy back his hairstyle in certain seasons of Drake & Josh if he could. After their project together, Drake and Josh had been united once again in a short-lived sitcom. The duo actually had a misunderstanding, to a certain degree, when Bell was not invited to Josh's wedding, but they had already patched things up and are on good terms now.
MIRANDA COSGROVE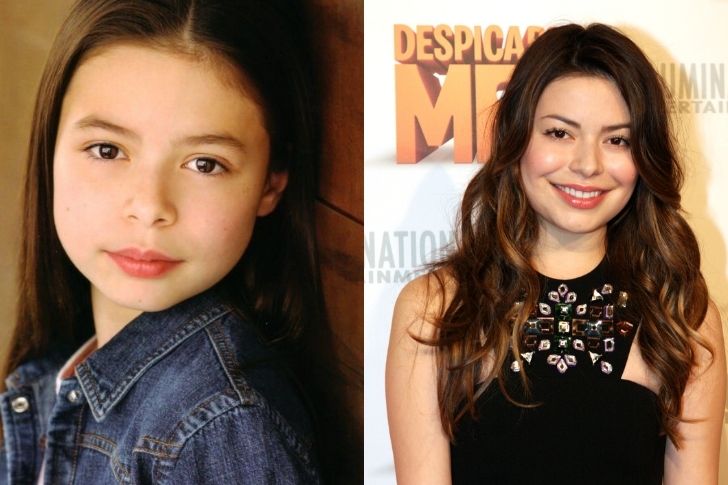 The world probably first knew Miranda Cosgrove in the School of Rock as Summer. Three-year-old Miranda and her family were eating at a restaurant in Los Angeles. She was spotted by scouts s. Later, she had starred on Nickelodeon shows such as Drake & Josh, where she played the role of a meddling little sister and a titular credit role in iCarly. Miranda was asked what her favorite thing to do is, and she answered that it was acting in iCarly and explained that she had so much fun and loved the adventurous episodes.
Miranda admitted to Collider in 2017 that she watched old episodes of iCarly together with her co-star Jannette. The celebrity has also revealed that if she were given a chance to change anything, the only thing she'd change would be the ridiculous clothes she wore during the show.
ROSS LYNCH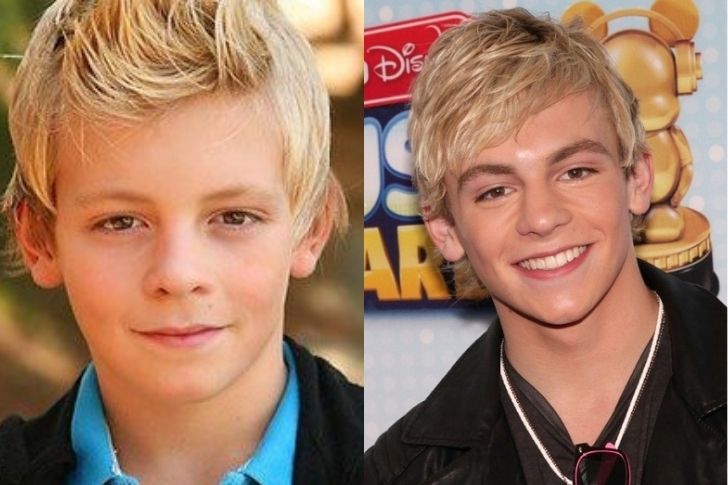 Ross Lynch is an actor who had a rather shocking transition from being a child star to his current image. Ross was once an Austin & Ally Disney sweetheart who then portrayed Jeffry Dahmer, a notorious serial killer, in My Friend Dahmer. He once formed a band, the members are all composed of his family, in which he was the lead singer and guitarist.
The actor admitted in a GQ interview that he has always wanted to do something independent, a little darker, even while he was working with Disney. This had received many and various reactions from the audiences, but Ross said that he and the cast of Austin & Ally had joked that they would love to make a revival when they reach thirty. Though his statement does not give us insurance that it would really happen since it was just a joke.
ELIJAH WOOD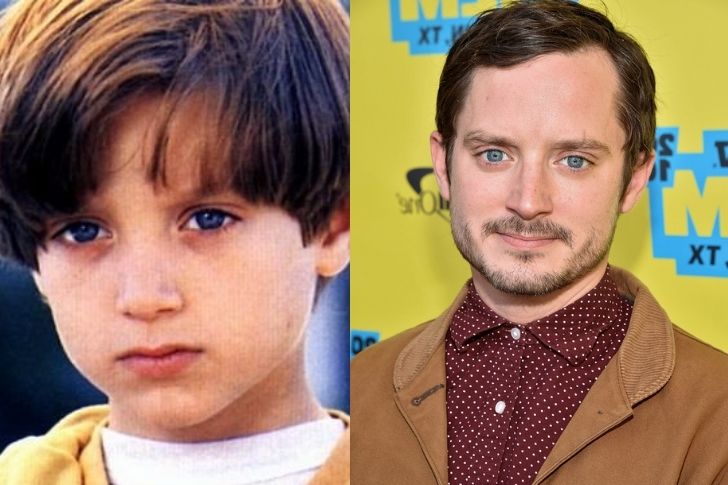 Elijah Wood is a famous actor best known for his portrayal in the Lord of the Rings trilogy as Frodo Baggins. The trilogy was so famous that it also paved the way for his career. But Elijah was already famous even before landing this role in the popular trilogy. He first appeared in Back to the Future II as the Video Game Boy.
But it hasn't always been easy for the actor. At the beginning of his career, when he was around twelve years old, his mother was the boss and in control of his decisions. He could not do many things, like anything that can make a bad impression or would damage his child star image. But now, he has complete control of his life, given that he has long been of age. He even made a business investment in a film company called Spectre Vision.
KIRSTEN DUNST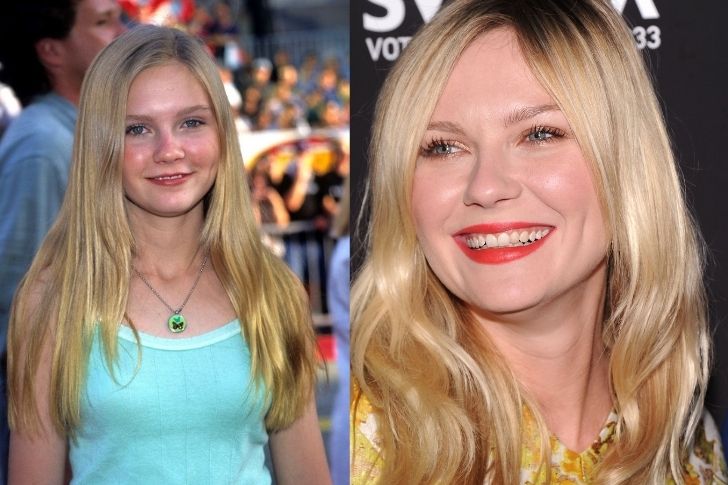 Kirsten Dunst is one of the most famous American actresses in Hollywood for her roles as Claudia, a child vampire in the film, Interview with the Vampire. She successfully earned the highly coveted Golden Globe nomination with her impeccable performance in the said film's role. With the same movie, she also received the Best Supporting Actress Award.
One of the major turning points of Dunst's acting career that gained her more popularity and attention to the public was her role as Mary Jane Watson, the fictional character in the Spider-Man film series. Her acting career reached a new high when she was credited with the supporting role in the highly acclaimed and awarded iconic movie, Eternal Sunshine of the Spotless Mind. She has been married twice and divorced her first husband in 2016. She met her current husband while filming a TV series.
DYLAN AND COLE SPROUSE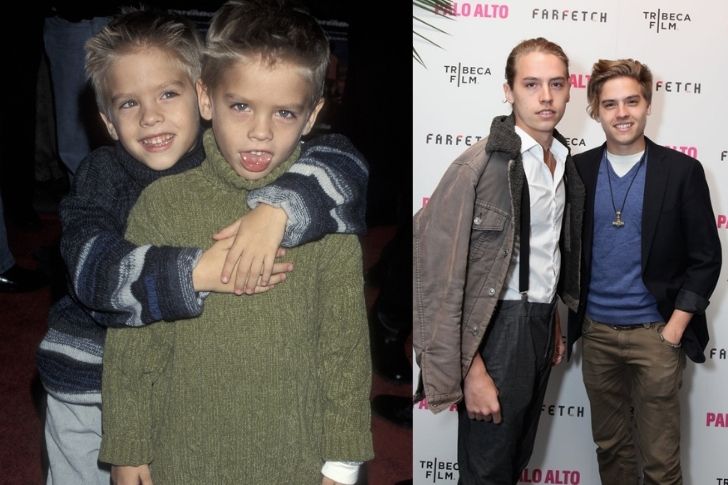 Dylan and Cole Sprouse are among the fewest American child stars who started their acting career at a very early age of just eight months. They first started their television appearance in a commercial show for diapers. Their acting career further progressed when they were cast in their first major screen appearance in the 1999 American comedy film, Big Daddy.
Following their major theatrical role, they were cast in various television shows such as I Saw Mommy Kissing Santa Claus in 2001 and the direct to video film in 2003, Just for Kicks. In all of the movies, television and sitcom shows the twins starred in, The Suite Life of Zack & Cody can be credited for the peak of their teenage acting careers. Today, among the twins, Cole is by far the most active in the showbiz limelight as he plays Jughead Jones on the Netflix series Riverdale.
MARA WILSON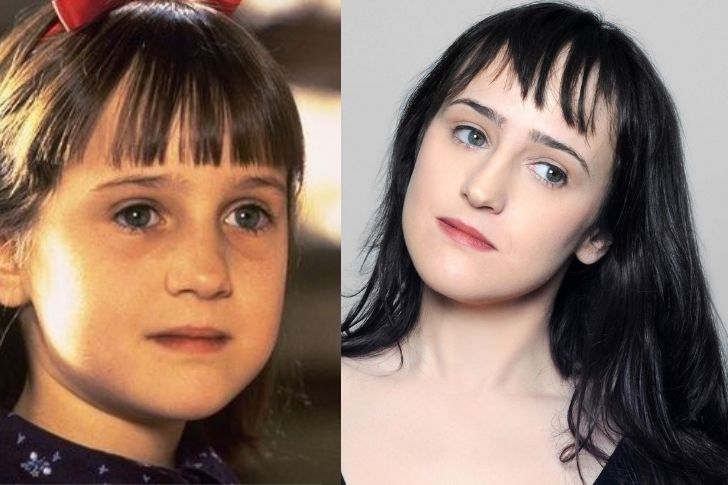 Mara Wilson claimed fame when she played the gifted youngest daughter Natalie Hillard in the 1993 American comedy-drama film Mrs. Doubtfire. As she played the role well, she was credited with the Young Star of the Year Award in 1995.  After her first successful film appearance, she was cast the next year as Susan Walker in the American Christmas drama fantasy film, The Miracle in 34th Street.
One of the notable roles she played aside from the two is when she starred as Matilda Wormwood in the 1996 fantasy-comedy drama Matilda. In 2000, she retired from her acting career and pursued her passion for writing. Focusing on her writing career, she has already written and produced her own play and published a book. A few years ago, she started to be a guest on the TV station, telling about her career as a child star.
JONATHAN LIPNICKI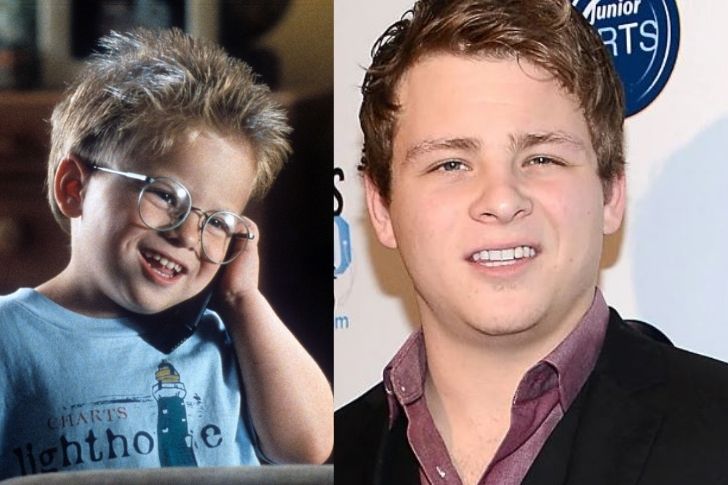 Jonathan Lipnicki is a former child star and is currently an American producer. His father settled in the United States from Canada in 1964. His acting career rose to prominence when he played the adorable role of Ray Boyd in the 1996 romantic comedy-drama sports film, Jerry Maguire. He was cast in the CGI animated live cast film Stuart Little in 1999 and its sequel in 2002. He also starred as the lead child character in the 2002 comedy horror film, The Little Vampire as Tony Thompson. 
Jonathan Lipnicki also appeared in various movies with diverse degrees of genres in his acting career, like the movies For the Love of Money in 2012 and the recent 2019 movie, A Second Chance. As a child star, he also earned various awards and nominations, such as the Young Artist Award, most coming from his childhood films and roles.
BLAKE AND DYLAN TUOMY-WILHOIT
Blake and Dylan Tuomy-Wilhoit's acting careers rose to prominence when they first played the role of Alex and Nicky Katsopolis in the 6th season of the 1987 comedy-family television show Full House. In the said show, they played the silly and adorable twins who were the youngest members in the family television show.
Their cuteness with a little bit of mischievous streak did not only allow them to portray their characters well, but they also captivated the audience. Throughout the show, the twins were the fans' favorite. It's no wonder why when Netflix announced the show's comeback, the twins were credited immediately with the reprisal of their roles. When the fans learned that the twins would be playing the adult versions of their parts, it made the Full House supporters more excited than ever. This shows how many people's love they received.
DANTE BASCO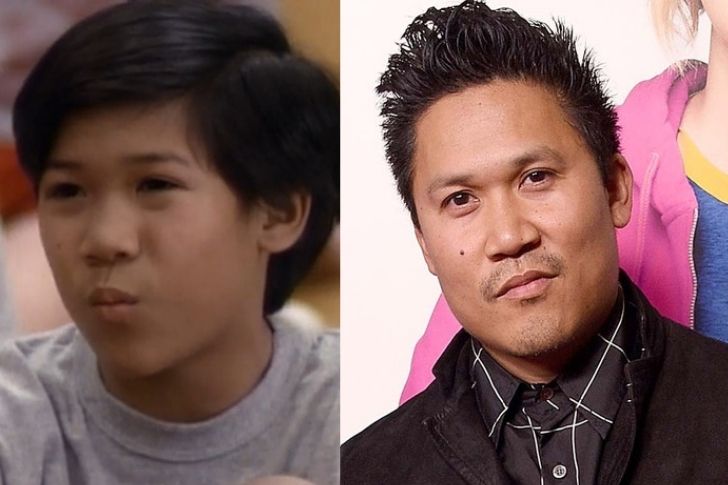 Dante Basco is a former child star turned into a renowned voice actor. He is a Filipino American, born in California, and is also a dancer and poet. His childhood acting career jumpstarted when he played the role of Rufio. He was the leader of the Lost Boys in the 1991 American fantasy swashbuckler adventure film, Hook, directed by Steven Spielberg. He earned the Young Artist Award with the said role.
He also had various guest roles in different television shows like Hangin' with Mr. Cooper, The Fresh Prince of Bel-Air, and Moesha, which are all American sitcom series. To many people, Basco is not only a former child star or an actor but is also credited as the notable voice actor behind the beloved character of Prince Zuko in Avatar: The Last Airbender by Nickelodeon. Although he is not young, his voice still sounds like a teenager.
ANNA CHLUMSKY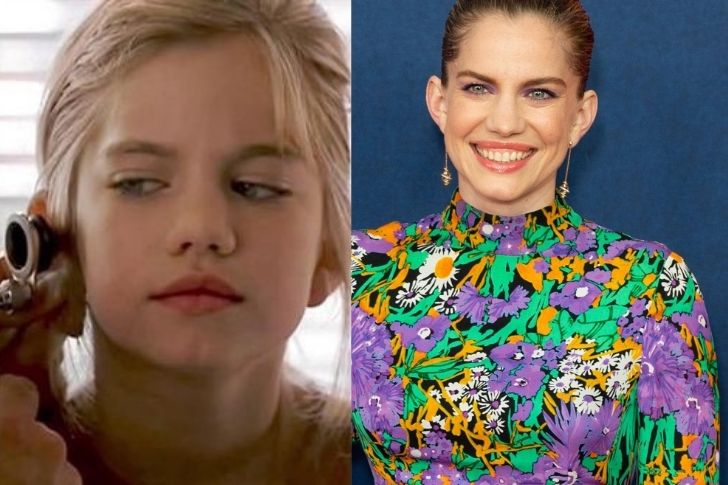 Anna Chlumsky started her show business career at an early age. She first started with modeling until she landed a role in My Girl, a 1991 American comedy-drama film alongside the famous child star Macaulay Culkin. Her role as Vada Sultenfuss brought her in the limelight and, ultimately, fame. After her successful screen appearance, she was also cast in different films and television shows such as Trading Mom in 1994 and Gold Diggers: The Secret of Bear Mountain in 1995.
However, despite her booming childhood acting career, Anna Chlumsky took a break from acting from 1995 to 2005. When she returned in 2006 to restart her acting career, she was given her second big break when she was cast as Amy Brookheimer in the television series Veep, which credited her six Primetime Emmy Awards under the Outstanding Supporting Actress nominations.
HAYDEN PANETTIERE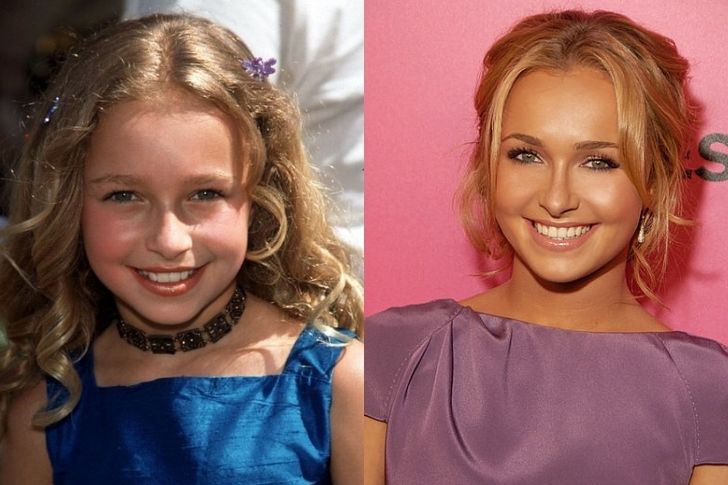 Hayden Panettiere is a versatile Hollywood star talented in acting, modeling, and even singing. She started her early show business life at the age of 11 months when she was cast in a television commercial. Hayden Panettiere's full acting career began when she starred in the movie One Life to Live, an American soap opera. However, Hayden's acting career rose to prominence after when she played one of the leading roles of Claire Bennet in NBC's psychological thriller and science-fiction drama series Heroes in 2006.
Her fame and the public's attention escalated when she was cast as Juliette Barnes in the hit musical drama series Nashville in 2012. Her portrayal of the role credited her two nominations for the Golden Globe Award for Best Supporting Actress. She has been married twice, but both are with the same person, that is Ukrainian boxing champion Wladimir Klitschko.
JOSHUA JACKSON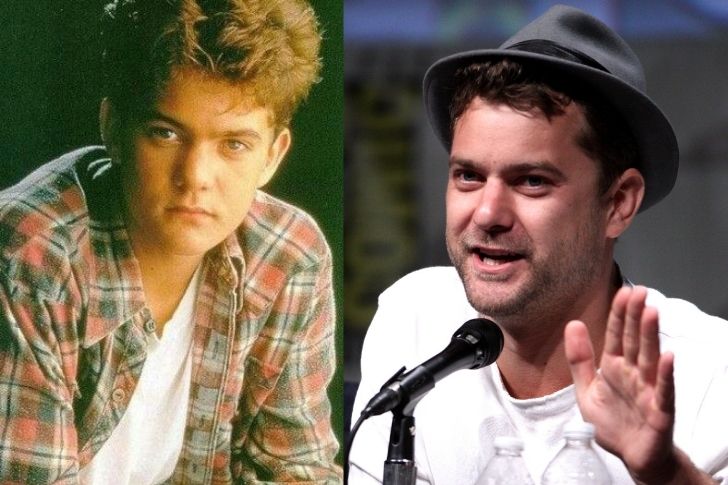 Joshua Jackson first came into contact with the entertainment industry when he was 11 years old when he appeared in a TV commercial. And he landed his first television appearance in the show The Mighty Ducks in 1992, playing the role of Charlie Conway, the unofficial leader of the Ducks. He garnered the public's attention when he was cast as Pacey Writer in the 1998 American teen drama television series Dawson's Creek.
Jackson also starred in various films such as the science fiction series Fringe in 2008, The Affair in 2014, When They See Us in 2019, and the recent 2020 film Little Fires Everywhere. He did not limit his acting genre to commercial and mainstream movies alone. In fact, he also starred in One Week, a Canadian Drama Independent film last 2008, which credited him the Genie Award for Best Performance by an Actor in a Leading Role.
ELDEN HENSON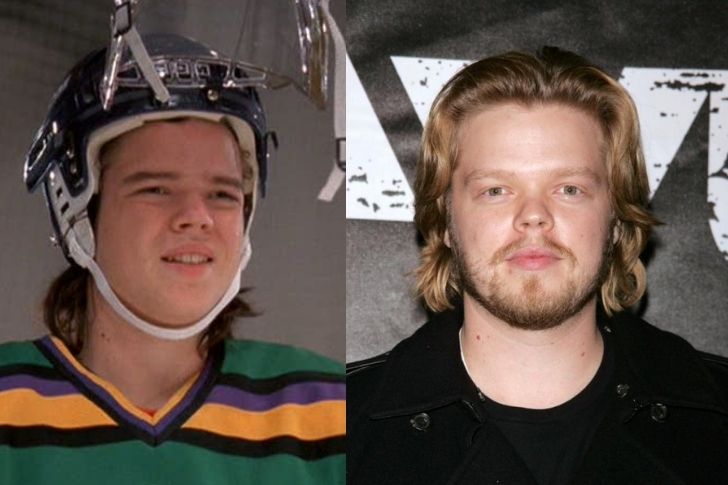 Elden Henson started his show business career when he was still a toddler, and he has two brothers who are actors at the same time. He started his first professional work as a print model, and he was already acting in various television commercials. In 1998, he landed his first film role in the movie Elvis & Me, followed by Turner & Hooch in 1989. In 1992, his acting career made a positive 360 degree turn when he was cast as Fulton Reed in the hit live-action The Mighty Ducks franchise film.
The Mighty Ducks movie franchise paddled Elden Henson into fame. Aside from being well-known as Fulton Reed, he is also best known for his role as Foggy Nelson in the Netflix' Original series, Daredevil. He also gave life to the character Pollux in the American dystopian science fiction film Hunger Games: Mockingjay Part 1 and in Part 2.
MARGUERITE MOREAU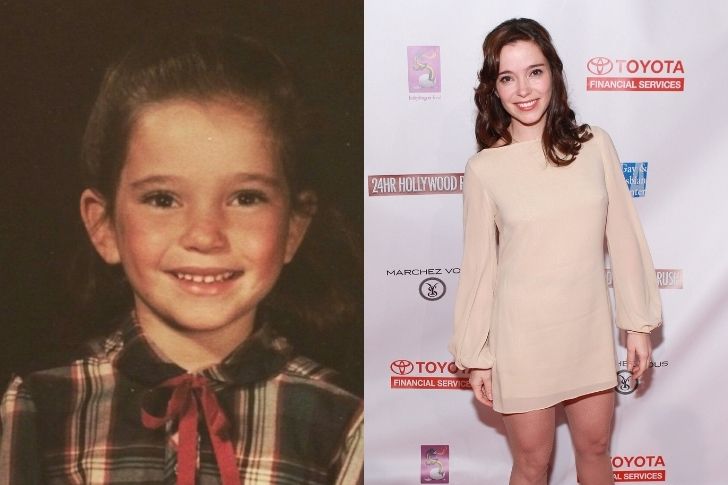 Marguerite Moreau captured the public's attention when she played Melanie's role in the 1994 and 1995 American sitcom series Blossom. Moreau first appeared as a guest star in the television show Boy Meets World in 1993. In 2001, her acting career was given a huge break when she landed the role of Katie, a camp counselor in the movie Wet Hot American Summer.
She continued to play the same part in the Wet Hot American Summer prequel movie in 2015 and its sequel in 2017, where Netflix produced both films. Among all the roles she has landed through her quite long acting career, she is also well-known for her roles as Jesse Reeves in the American fantasy horror film titled Queen of the Damned in 2002. She has also made appearances on the popular television series Smallville, Lost, Cupid, and The O.C.
Amanda Bynes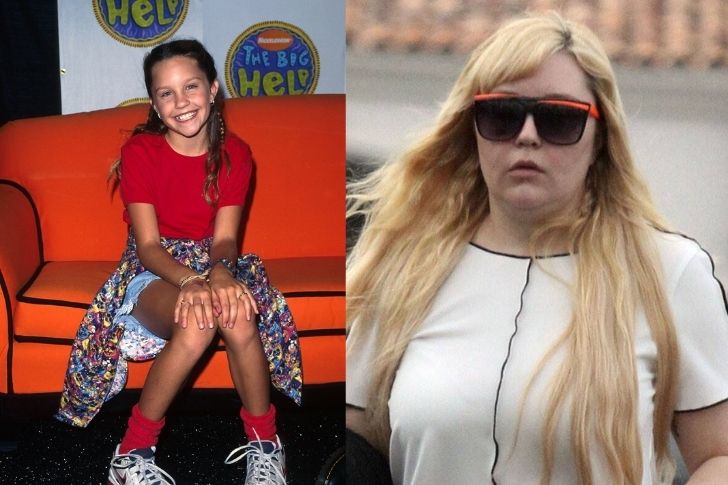 Amanda Bynes is another multi-talented American actress as she can do both film acting and voice acting. She has received several accolades, including winning seven Kids' Choice Awards and a Critics' Choice Award. She became a famous child star through her role in the hit American sketch comedy series, All That in 1996. It was followed by a spin-off show in 1999, The Amanda Show, that boosted her acting career more.
After her undeniable television success in both the sketch-comedy and Variety shows genre, she ventured into film acting. In 2002, she was credited with the role of Kaylee in the American comedy film Big Fat Liar. After her successful first film appearance, she starred in other successful movies such as What a Girl Wants in 2003; She's the Man in 2006, Hairspray and Sydney White in 2007, and Easy A in 2010.
LISA LORING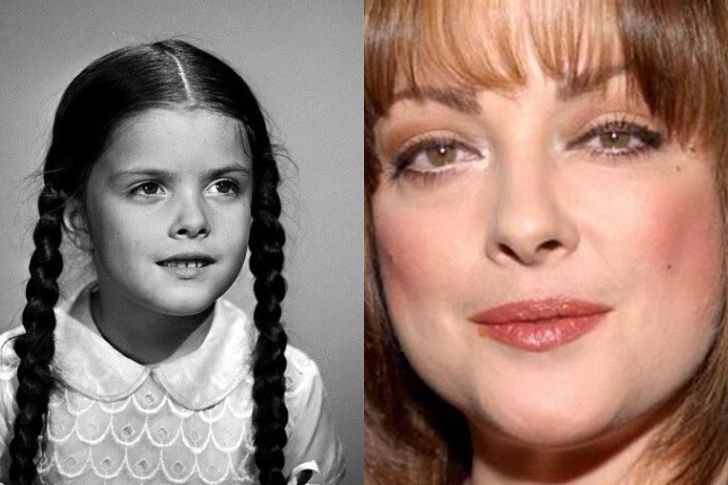 Lisa Loring is an American actress and a model. Lisa had started her modeling career when she was three years old. She is famous for her portrayal as Wednesday Adams from 1964 to 1966 on The Adams Family. The time came when her role as Wednesday ended, and she joined as a cast of The Pruitts of Southampton, an ABC sitcom. Later, from 1981 to 1983, she then became Cricket in As the World Turns.
Loring got married, but sadly, it ended in 1974, the same year of her mother's passing. The actress got married again but still failed and had undergone divorced three more times. She needed help from an attorney in order to settle these personal matters. In 1992, Loring improved her way of living. Later, Loring was reported to have gotten back on her track and resumed her acting career in 2011.
JOHN PROVOST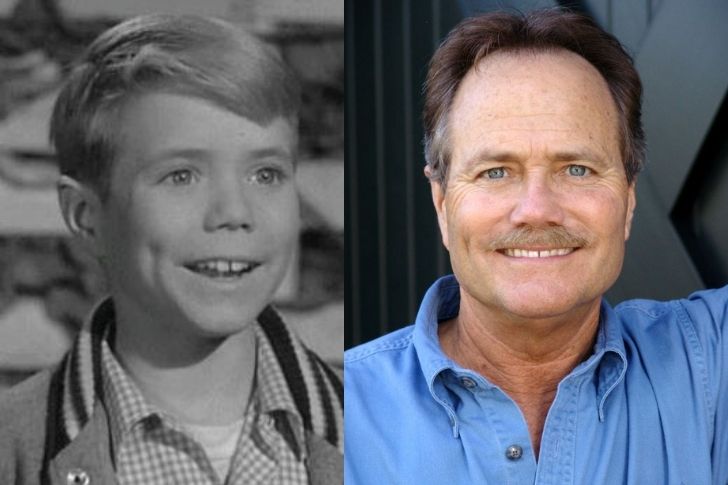 John Provost is an American actor that had his first appearance on screen in 1954 for The Country Girl, starring Bing Crosby and Grace Kelly, when he was only four years old. Provost played Timmy's character only from 1957 until 1964. For seven seasons, audiences grew to love Timmy and his adventures with Lassie. Because he chose not to renew his contract, so the show still went on even without him. He still continued acting in films and on television but goes to a halt on his career to go to college and get a degree.
Many people would most-likely remember him for his Timmy Martin role on the fourth longest-running Primetime TV show, Lassie, from the year 1954 to 1973. Amazingly, the show he joined in had nineteen seasons with 591 episodes. Provost had won two Emmy Awards for this.
Edward Furlong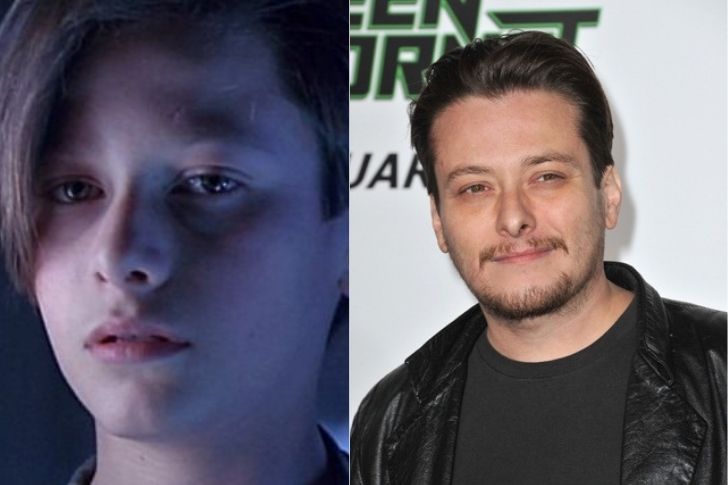 Edward Furlong's acting career did a full 180 degrees when he landed the role of John Connor in the 1991 American science fiction action film, James Cameron's Terminator 2: Judgement Day, along with Arnold Schwarzenegger. In the said movie, he was able to earn the highly coveted Saturn Award as the Best Young Actor and the MTV Movie Award. This role not only obtained him distinguished awards, but he also became one of the 1990s most favorite male actors. In 1992, he gave an Independent Spirit Award-nominated turn opposite Jeff Bridges in American Heart, and earned a second Saturn Award nomination for his work in Pet Sematary Two.
His success continued as he was cast in successful high-profile roles in mainstream and independent films like Before and After in 1996. Edward Furlong also starred in big hit movies such as the American drama film in 1991, American History X, Detroit Rock City in 1998.
Paris Themmen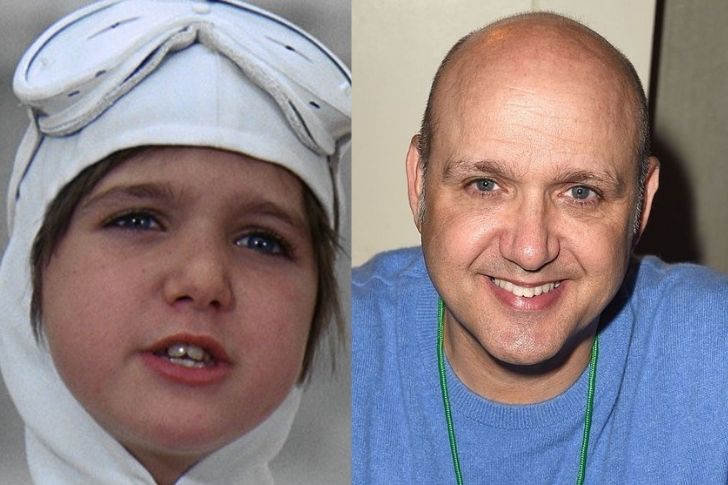 Paris Themmen is currently an entrepreneur, a real estate broker, and a commercial casting director. He was a former child star most famous for his role as Mike Teavee when he was 11 years old in the renowned 1971 American musical fantasy film, Willy Wonka & the Chocolate Factory. Before playing the character of Mike, Paris Themmen was cast in different radio and television commercials, including theatrical plays. Aside from his career on the big screen, he also performed on Broadway. Some of the performances he starred in include Mame in 1967 and the Rothschilds in 1970.
He took a break in acting and performing when he was 14. Today, his acting career is not as active to a certain degree as his other non-show business ventures. However, he still does some screen appearances such as Virtuoso, the 13th episode in Star Trek: Voyager, and two episodes on the American game show Duel.
Piper Perabo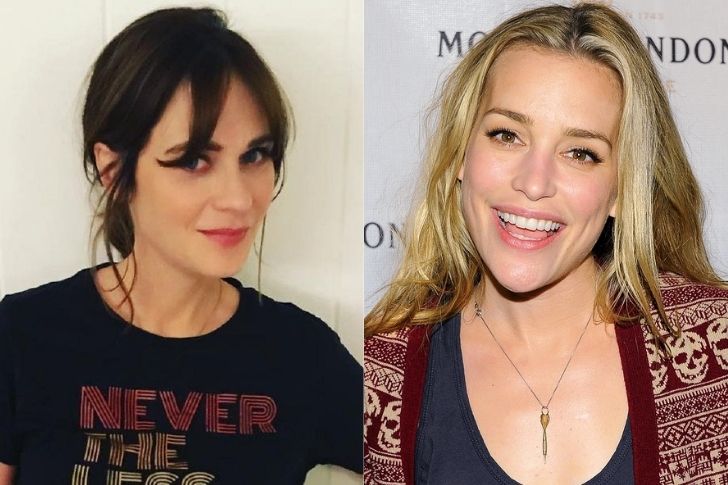 Piper Perabo rose to fame when she got cast on the 2000 romantic-comedy-drama film Coyote Ugly.  She played the role of Violet, which obtained her the MTV Movie Award for Best Music Moment. The said film was also a box office success worldwide, hitting the roofing with a gross value of over $113 million. After her successful first feature film, she ventured and focused on doing independent films.
In 2001, she became a cast member of an independent Canadian drama film, Lost Delirious. Her big-screen appearances continued as she pursued other films such as Cheaper by the Dozen in 2003, Imagine Me & You in 2005, The Prestige in 2006, Because I Said So in 2007, and the recent 2019 film, Angel has Fallen. Adding to her accolades portfolio, she was also nominated in the Globe Award for Best Actress in television series Drama in the spy drama, Covert Affairs.
Tom Welling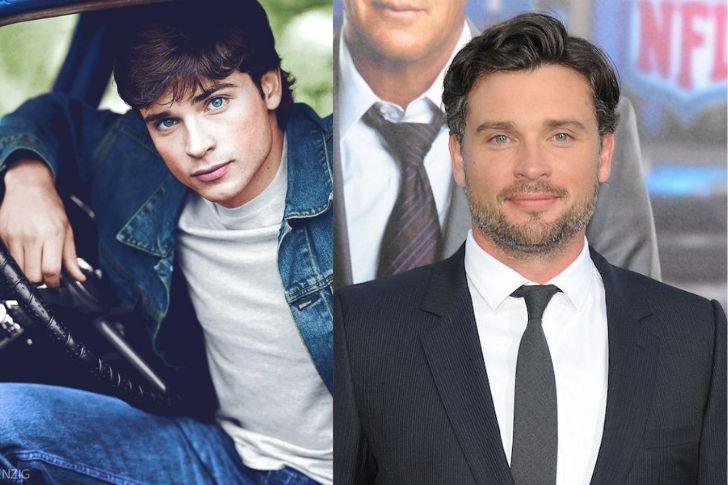 Tom Welling is a multifaceted Hollywood actor in acting, directing, producing, and modeling. His major role investment in his Hollywood career was his superhero role as Clark Kent in the hit American superhero television series, Smallville. Tom Welling started his entertainment career when he was already 21.
A high school athlete, Welling initially worked in construction and, in 1998, he successfully modeled men's clothing for several popular brands. Before going into acting, he was discovered by Jennifer Starr, a notable casting director, and was recommended to try modeling. Soon after, he started his modeling career, and when he had the opportunity, he ventured into acting. He landed his first major acting role in the second season of the CBS legal drama television series, Judging Amy in 2001, where he gained the public's significant attention. The celebrity also starred in the American fiction sitcom Special Unit 2.
Kevin Schmidt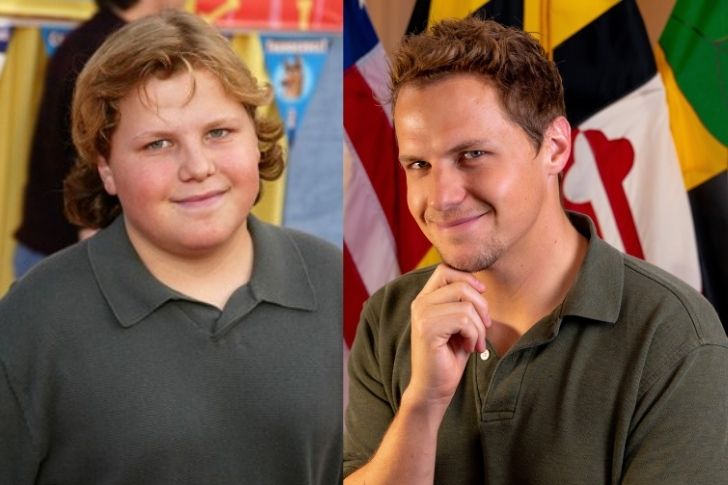 Schmidt was born in Andover, Kansas. His brother is a musician and actor Kendall Schmidt. Kevin Schmidt's acting career started when he was ten. Originally, he did not intend to enter the show business limelight until he was persuaded by his two brothers, Kenneth and Kendall Schmidt. He first started his acting career with television guest roles on prime time television shows such as NCIS, Without A Trace in 2002, CSI: NY in 2004, which are all American-action police procedural tv series, Bones (a crime procedural drama series), and Curb Your Enthusiasm in 2000 and Monk which both have a comedy genre.
Two of the most iconic roles that credited him his indisputable popularity were his roles as Henry Baker in the 2003 American family comedy Cheaper by the Dozen and as Noah Newman in the American television show soap opera, The Young and the Restless.
Alyson Stoner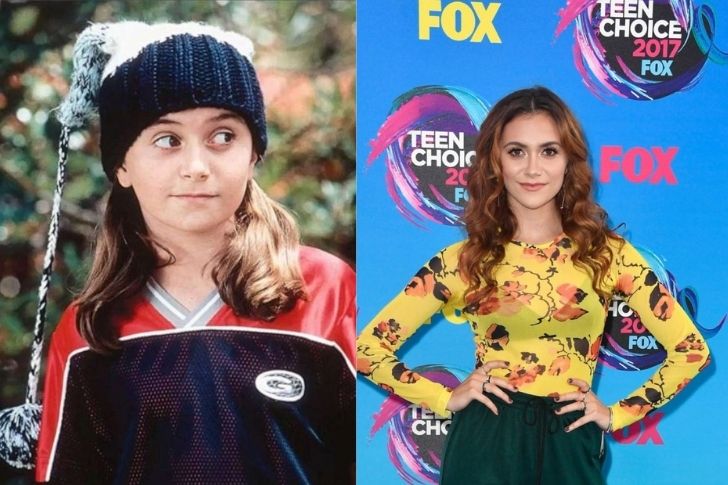 Alyson Stoner is a multi-talented actress, dancer, and singer. She started her show business career when she became the co-host of Mike Super Short Show aired on Disney Channel in 2001. The talented star also had an appearance in various successful family comedy films such as  Cheaper by the Dozen in 2003 and the subsequent sequel Cheaper by the Dozen 2 in 2005.
With her acting career investments in these hit films, she received various nominations and awards such as the Young Artist Awards for her work in Cheaper by the Dozen. She was also a cast member in various successful preteen tv series such as  The Suite Life of Zack & Cody,  Drake & Josh, Camp Rock, Camp Rock 2: The Final Jam, and That's So Raven. Like many multi-talented Hollywood actresses, Alyson Stoner also displayed her talent as a dancer for various artists like Eminem, Will Smith, and Missy Elliott.
JEFF COHEN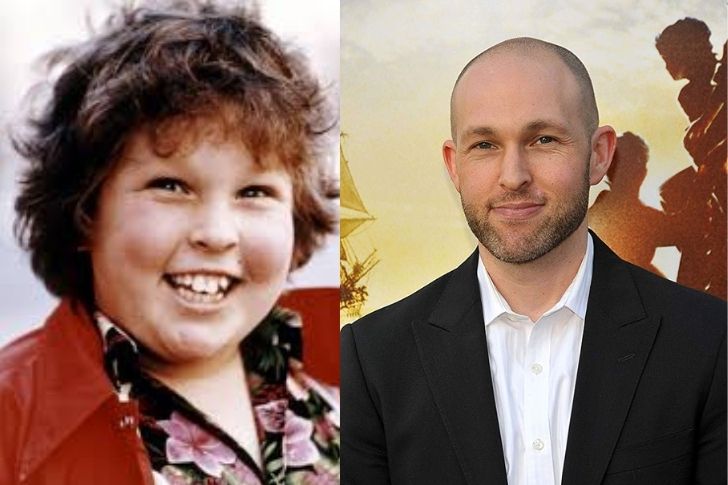 Jeff Cohen is a former child actor. He was known as Jeff McMahon and is mostly remembered as Chunk in The Goonies in 1985. The actor also made an appearance on Body Language as a celebrity. He also became part of a Disney TV movie, Ask Max, in 1986. According to Director Richard Donner, Cohen's acting had this sense of genuineness and that he is honest and straightforward.
To get summer jobs on the movie studios' business side, he would use The Goonies director's introductions. He found out that there are many important figures in Hollywood's business side. This later pushed him to pursue a legal career. Now, you might think this is a far cry from showbiz, but just wait, because Jeff went to the UCLA School of Law in 2000 and then became an entertainment lawyer in Los Angeles. There's no business like show business, after all!
KYM KARATH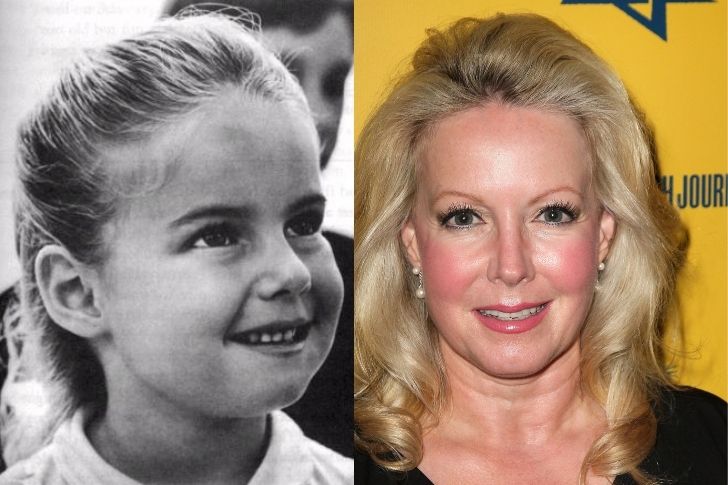 Kym Karath is an American actress. Kym became known when she portrayed the youngest of the von Trapp children, Gretl von Trapp, in the 1965 film, The Sound of Music. She then had appearances in episodes after that, such as Spencer's Mountain, Lost in Space, Lassie, Family Affair, All My Children, as well as The Brady Bunch.
When it was time for a new portrayer on The Sound of Music, Kym, who was part of the original cast, stated something via Twitter about Carrie Underwood's performance. The actress admitted that there were some painful scenes for her to watch, and she also further added that Carrie had a lovely voice, but her acting is wrong. However, whether the performance was good or bad, it still drew a million viewers, which is worth giving credit to. Karath has said she still is not fond of water after nearly drowning in the boat scene in The Sound of Music, as she could not swim.
JAY NORTH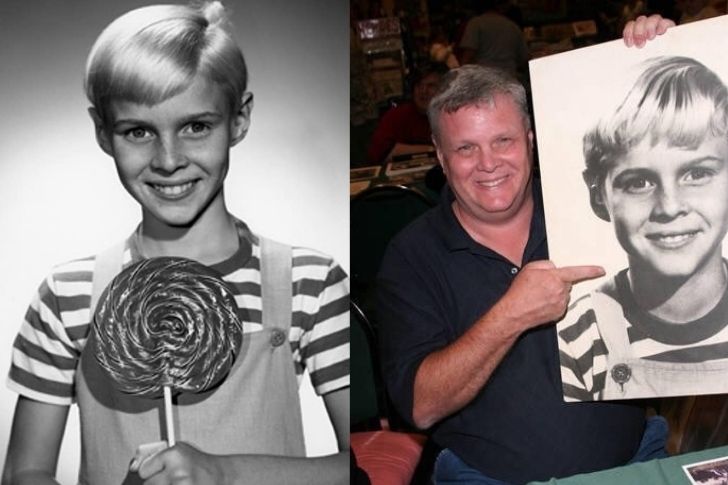 Jay Waverly North is an American actor. His career as a child actor began in the late 1950s with roles in eight TV series, two variety shows, and three feature films. Jay North played Dennis the Menace's role from 1959 to 1963, who you probably know and love. Dennis the Menace is a famous sitcom that is a favorite of many though you can get the idea of it if you look at the popular comic strip that Hank Ketcham created if ever you have not watched it.
Jay also starred in feature films in his life as a teen like Zebra in the Kitchen and Maya. He had also appeared in the latter movie's follow-up TV series, Maya. Jay also lent his voice for The Banana Splits Adventure Hour, The Pebble, and Bamm-Baam Show, which were popular animated series. You could say that these were among his most valuable investments in the film industry.
MELISSA JOAN HART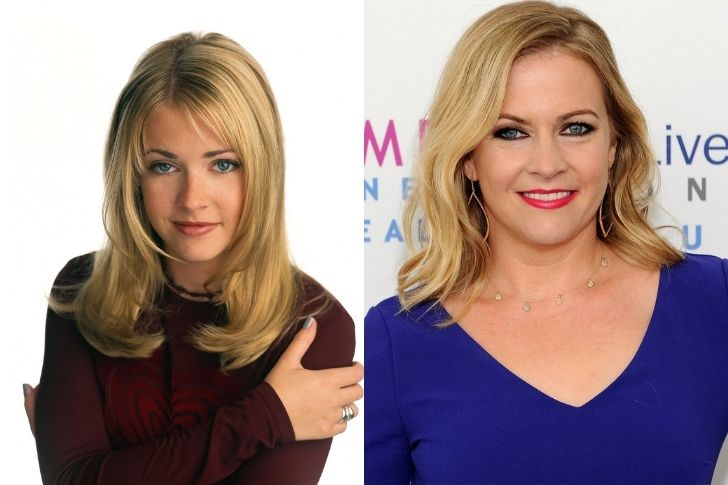 Melissa Joan Hart's career began at age four when she made a television commercial for a bathtub doll. From then on, she appeared regularly in commercials, making 25 of them before the age of five. She is one of those lucky child stars to have been able to portray an iconic character. But Hart is special because she did not just star as one iconic character but two from where she received great credit.
Hart first had her starring role in the sitcom Clarissa Explains It All from 1991 to 1994. In 1996 she starred again as another titular character in Sabrina the Teenage Witch until 2003. Hart admitted in an interview with CBS Local that she had always loved to hear fans talking about how they love watching her as they were growing up and that it is such a compliment and so personal thinking that she had been in someone's living room. Hart is now married to her husband, Mark Wilkerson, and is blessed to have three children.
TOMMY NORDEN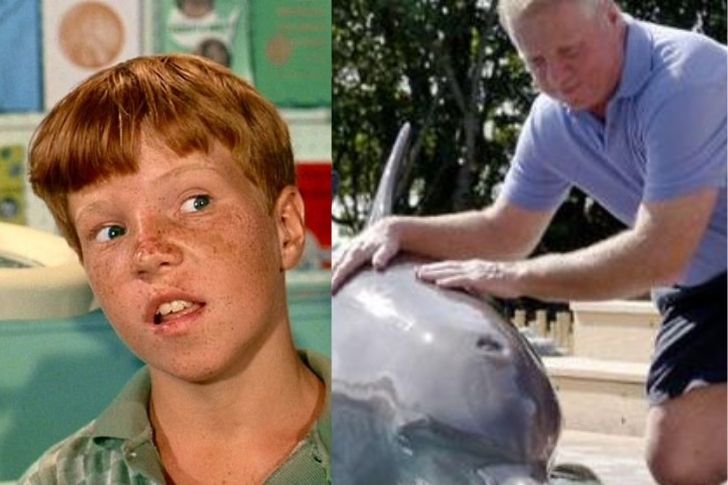 Tommy Norden appeared all over the place. In 1960, he appeared in Greenwillow on Broadway, and from 1960 to 1961, he appeared on The Music Man. He played parts on The Naked City, a police-drama series from 1961 to 1962, and also took a minor role in 1962 in Five Miles to Midnight. He also appeared in a 1962 Oreo commercial, "Oreos – Little Girls Have Pretty Curls", which won the Best Baked Goods & Confections Award at the 1962 American TV Commercial Awards. It was when he took the part of Bud on the NBC series Flipper that he became well-known. The series was from 1964 to 1967, where the actor's co-star was a dolphin.
Years had passed, and Tommy was still acting. He played a role on the CBS soap opera, Search for Tomorrow as Dr. Gray Walton. Tommy had ventured on a career in New York City, where he now owns an executive hiring company that serves as his investment.
MARY-KATE AND ASHLEY OLSEN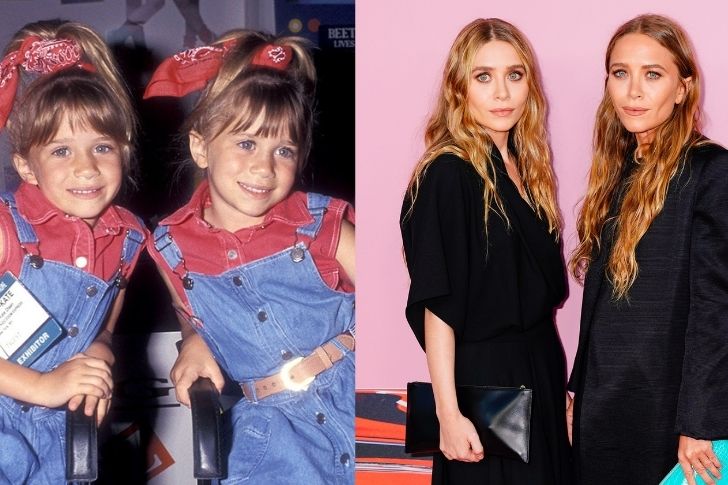 Mary-Kate and Ashley Olsen are famous twins who had a huge influence as child stars. The twins had their acting debut on Full House as baby Michelle Tanner, which catapulted them into fame and made them famous child stars in the late '80s and early to mid-'90s. Mary-Kate and Ashley then went on to portray more starring roles and even had their own films, including Passport to Paris (1999) and When in Rome (2002). Through their company Dualstar, the Olsens joined the ranks of the wealthiest women in the entertainment industry at a young age.
The Olsen twins had decided to step out from the spotlight and made an investment in the fashion industry. Today, they are successful and are also known as the industry's most victorious fashion designers whom people look up to. The Olsens have appeared on the Forbes "Celebrity 100" list since 2002; in 2007, Forbes ranked them (collectively) as the eleventh-richest women in entertainment, with an estimated net worth of US$100 million.
TINA MAJORINO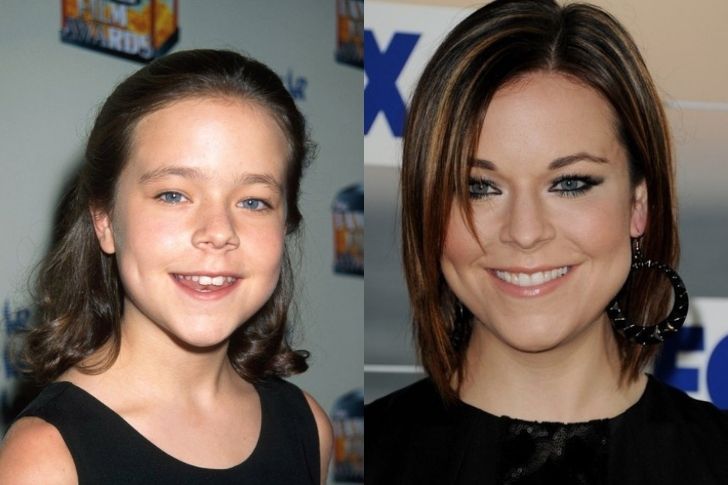 Tina Majorino is a film and television actress who has appeared and had starred in numerous films. One of which is the Waterworld, where she acted together with Kevin Costner as the young Enola. The actress also appeared in Andre and portrayed Toni. She surely did a great job with these films, but what had made her famous was her role in the 2004 film Napoleon Dynamite as Deb.
Tina did not just become famous because of her blockbuster credits but also for her appearances in several TV shows. The actress took a step back from acting on the silver screen but has been in television series during her comebacks, such as Veronica Mars and Grey's Anatomy. In 2014 she appeared in the Veronica Mars film as her character Mac, Majorino was approached to reprise Mac when Veronica Mars was renewed for a fourth season by Hulu in 2019 but turned it down upon learning the role was essentially a cameo.
TOM FELTON
You most certainly are familiar with Tom Felton's face. Chances are, it is because you remember him as the child star in the 1997's The Borrowers as the little Peagreen. But there is a greater and higher possibility that you remember Tom from the Harry Potter film franchise as the despicable and cunning Draco Malfoy of the Slytherin house. He has received MTV Awards for Best Villain for his performance in this famous movie series. Prior to Harry Potter, Felton began appearing in commercials when he was eight years old for companies such as Commercial Union and Barclaycard.
Other than his character's cunning personality in Harry Potter, Tom also portrayed a villain in Rise Of The Planet Of The Apes whose death is wished by many fans. Later, he played Barry Allen in The Flash, a role that would, to a certain degree, finally make him a hero and not a villain anymore.
JOEY KING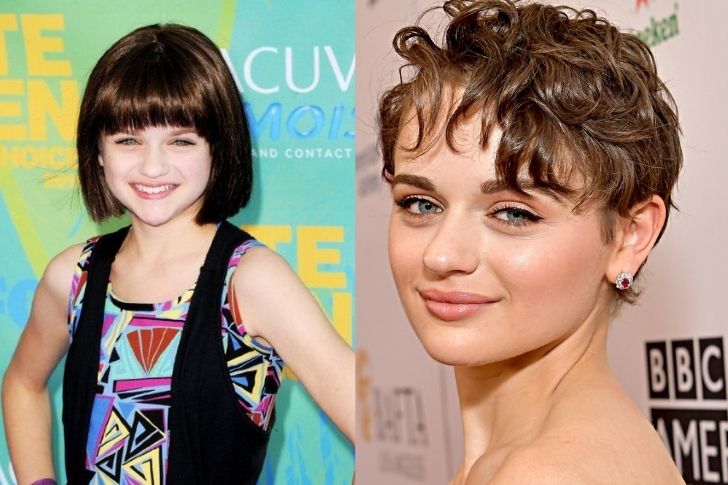 Joey King is an actress, and she had first started her career in the industry with an appearance in a commercial for Life cereal. The actress came a long way from being in that commercial to the degree she stands on her career now. King had landed on roles such as Ramona Quimby in the 2010 comedy film Ramona and Beezus. Despite her growing popularity, she did not take her period of fame for granted and gave youngsters advice to have fun.
King had chosen a variety of roles as she had gone to her late teens and 20s and starred in the crime drama series, The Act, for which she was nominated for both a Primetime Emmy Award and Golden Globe Award. Just recently, King has been famously known in her portrayal as the lead role in The Kissing Booth 1 and 2.
DRAKE BELL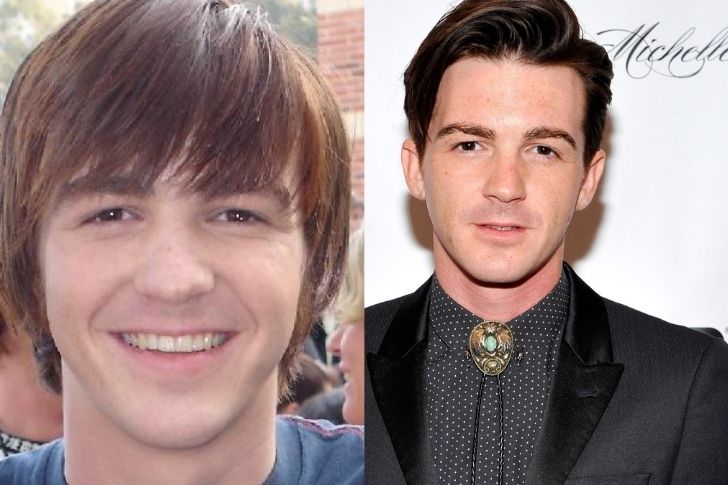 According to City Press-Citizen, Drake Bell is an actor who had already been playing his guitar and appeared in front of the camera since he was twelve years old. He has been a skilled musician even before becoming part of Nickelodeon, famously known for starring together with Josh Peck in Drake & Josh.
However, this is not the only appearance that has given him great credit for people to know him but also for being featured as one of the child stars in The Amanda Show, which is headed by Amand Bynes. In that same show is where Bell confidently played on his guitar as Totally Kyle that made him known by the young viewers as the rock star wannabe. Now as an adult, he had shown that his heart had always belonged to music as he released albums and had scored a hit.
SABRINA CARPENTER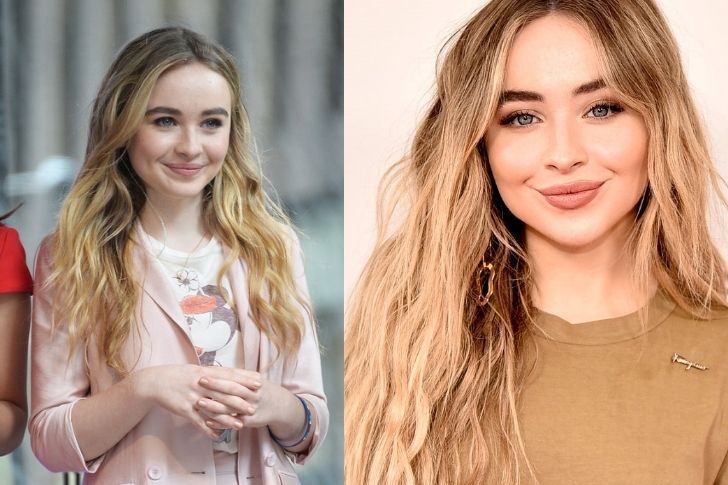 Sabrina Carpenter is an actress and a singer who, at age twelve, was already able to sign a record. Carpenter was homeschooled and began posting videos on YouTube of her singing from the age of 10. Her father built a purple recording studio for her to fuel her passion for music. She is the portrayer of the 15-year old sassy Maya Hart in the American comedy television series Girl Meets World.
Since then, Sabrina had already been pursuing her career in both acting and music. She had explained to Teen Vogue that her acting and singing actually go hand-in-hand. Because of this, she could be focused on both aspects always. Sabrina is very talented in her field. However, she has been compared to other successful people in the industry. In spite of this, she does not take it negatively, but rather she accepts it as a compliment and uses it as gas to fuel her journey.
COREY FELDMAN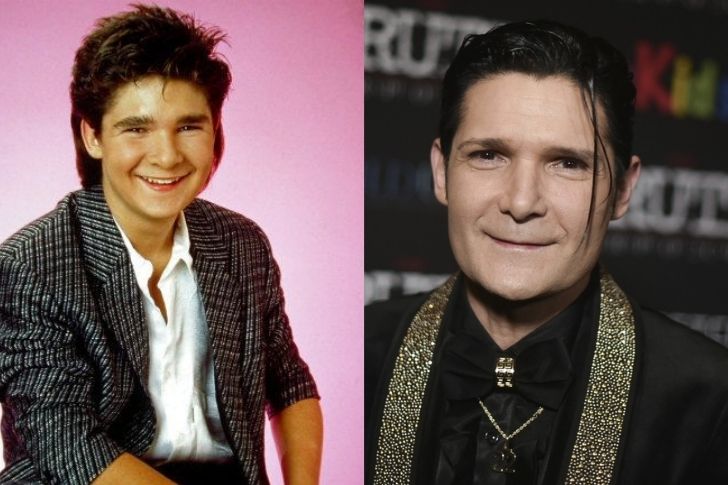 Corey Feldman started his career at the age of three, appearing in a McDonald's commercial. Feldman was a teenager when he starred in hits that made him one of the '80s favorite heartthrobs. During his teenage days, he appeared in Gremlins and Friday the 13th: The Final Chapter, which was both released in 1984, and Stand By Me in 1986.
The actor appeared in a short-lived reality series between 2007 and 2008. He starred together with Corey Haim, another '80s star, in The Two Coreys. Feldman also appeared in a PETA advertisement together with Susie Feldman, his now ex-wife, as he is also a big activist of animal rights. Feldman had released his first memoir in October 2013. The book was titled Coreyography, which chronicles the degree of his life struggles from being a child actor until the death of Corey Haim, his best friend.
MARY BADHAM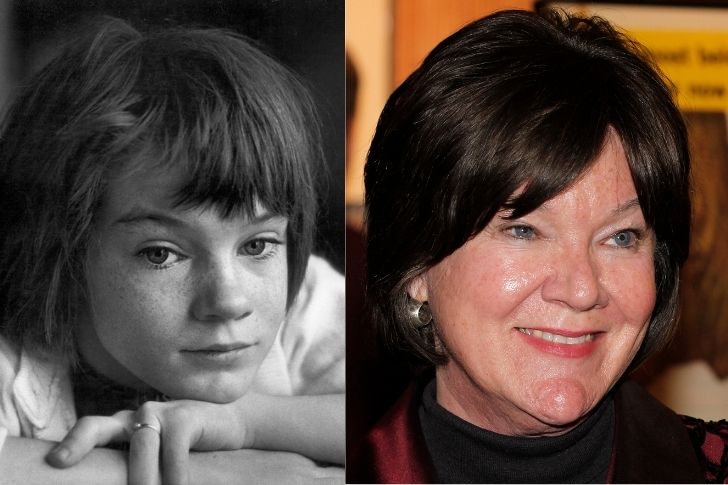 Mary Badham was an American actress who played parts of her unforgettable starring role in the 1966 film This Property is Condemned and Our Very Own in 2005. Mary became known in her debut appearance in the award-winning original film version of Harper Lee's classic, 1962 original film To Kill a Mockingbird in which she played the role of Jean Louise "Scout" Finch.
Mary left her acting career to become an art restorer and a college testing coordinator. In 1975, she was married to Richard Wilt and was blessed to have two children. Though she already had work and family commitments, she still had a degree of connection on her To Kill a Mockingbird appearance and travels the world to deliver her speech about the book and its message. Badham explained that "Mockingbird came at a perfect time for our country."
DANIELLE FISHEL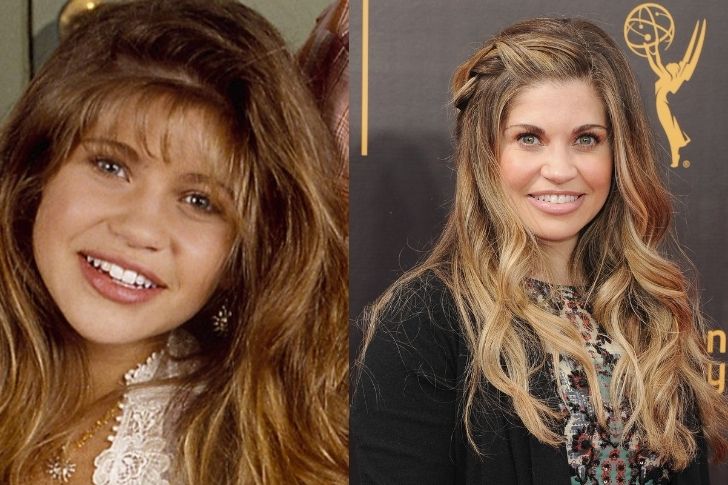 Danielle Fishel is an actress born in May 1981 in Mesa, Arizona, U.S. She is famously known in the '90s for her part in Boy Meets World, where she played the role of Topanga Lawrence-Matthews. Those who grew up watching it couldn't help but fall in love with her portrayal of the character. Her thick and wavy blonde hair is an addition to it. Before her image in the sitcom, she had first begun her career in theatre with appearances in community productions such as The Wizard of Oz and Peter Pan.
From 2014 to 2017, Fishel's career bloomed more and came to a full circle when she starred in the spin-off Disney series Girl Meets World to reprise her role as Topanga together with Ben Savage, reprising the then-lead Cory Matthews. Their role as love interests had a great sense of electricity, which fans of the original '90s show were eager to see again on-screen.
HAYLEY MILLS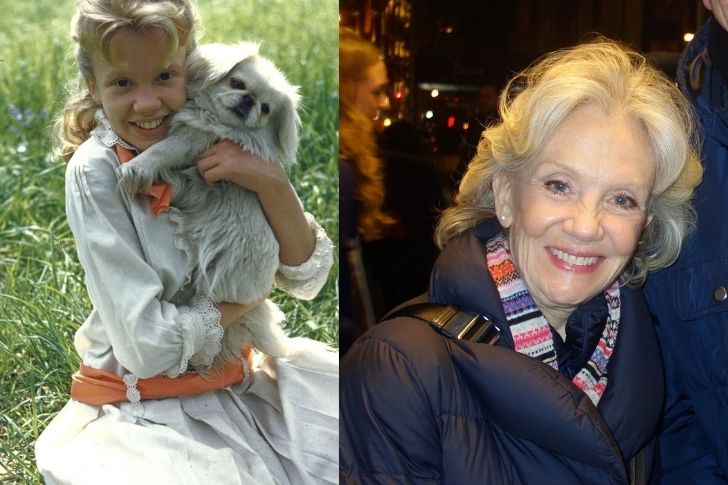 Hayley Mills was one of the most known child actresses who worked with Disney and received the 1998 Disney Legends Award. Hayley had appeared in numerous film and television shows in between her appearances in Disney. These shows include Sky West and Crooked in 1965, The Trouble With Angels and The Family Way in 1966, Pretty Polly in 1967, Twisted Nerve in 1968, Endless Night in 1972, and many others. Hayley is mostly recognized for her roles in the 1960 film Pollyanna and the 1961 film The Parent Trap. She also had won an Academy Juvenile Award as a young actress.
In 2008, the actress developed health complications. But instead of succumbing to despair, she made use of good health investments and started therapy. Thankfully, in 2012, she told the Good Housekeeping that she had undergone alternative treatments and had fully recovered.
ABIGAIL BRESLIN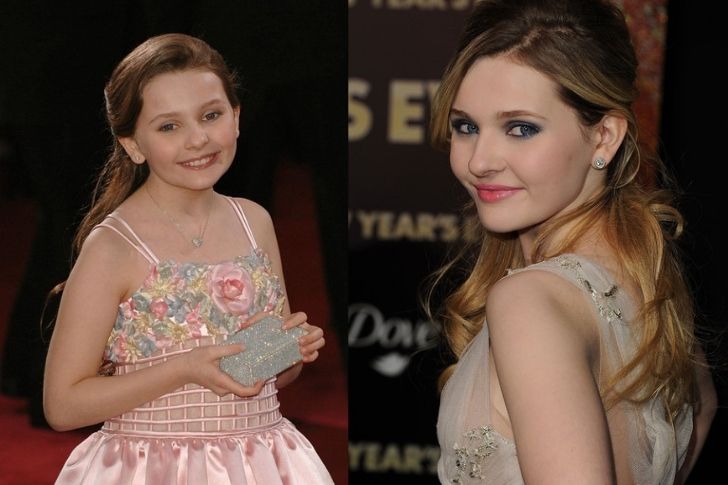 Abigail Breslin is an actress who had started her career when she was only three years old from commercials. It was in 2002 that she had made her film debut in a fiction horror film, Signs. She was treated equally like other kids at home while growing up on set. She gave her family credit for their way of giving her a normal childhood as much as possible by making their home a set-free zone. This entailed not talking about work whenever she gets home.
Abigail admitted that she had always enjoyed making movies but revealed that it was only when she turned twelve, and she appeared in My Sister's Keeper that she realized that she actually loved acting. Abigail joked with Refinery 29 that she would have on her tombstone "All grown up, like all the way" since every article from when she was twelve years old talks about how she's all grown up.
Alexandrea Owens-Sarno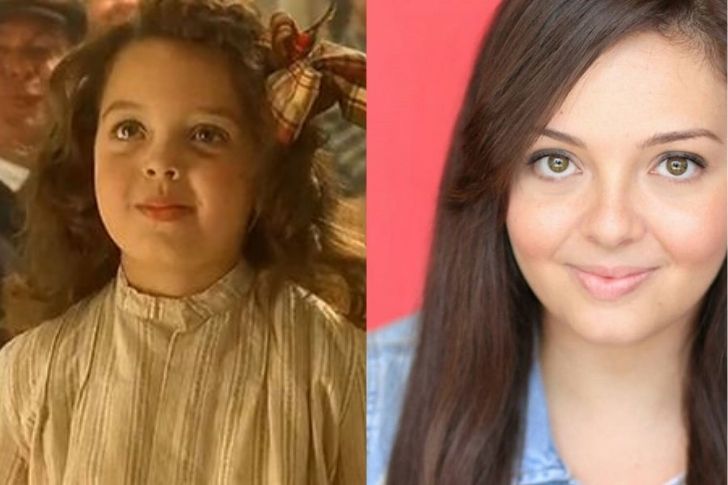 Alexandrea Owens-Sarno then and now is dubbed as the Titanic Girl. She became well-known when she played the role of Cora Cartmell, an eight-year-old adorable steerage passenger in the 1997 epic romance and disaster film Titanic, which was a mega-hit internationally and an award-winning film. The audience took notice of her as she performed and danced together with the main lead, Jack Dawson, played by the iconic Hollywood actor, Leonardo DiCaprio. She recalls that he was very "sweet" to her, getting her peanut butter and jelly sandwiches, making faces at her from behind the camera, and chatting with her between takes.
After being cast in one of the most iconic romantic films ever produced, it became Alexandrea Owens-Sarno's insurance in landing various acting roles or as a screenplay writer in movies such as Enjoy the View, Con Actors, The Haunting of Grady Farm, and A Closer Walk With Three in 2017.
NOELLE AND CALI SHELDON
Noelle and Cali Sheldon were born on June 17, 2002, in the USA. They are identical twins born on June 17, 2002. The twins are known for their role as the baby of Ross and Rachel on Friends. The twins took turns in playing the role of Emma, the baby.
Cali Sheldon revealed that the cast had always treated them like little princesses even though the character was only featured in just eight episodes. She also told Insider that they were still well taken care of despite them being the youngest members in the sitcom at that time. "All of the cast were super nice to us — they treated us all like little princesses and when we had holidays and stuff, they'd give us little Christmas gifts," Cali said. They gave the cast credit for it. The other projects that they had appeared in aside from Friends in 1994 are the films Rougarou in 2016 and Us, just recently in 2019.
QUINN CUMMINGS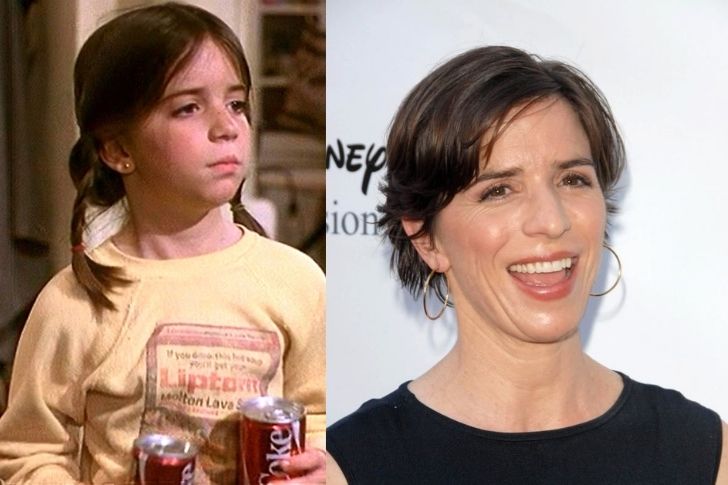 Quinn Cummings is an actress born in August 1967 known for her promising roles in The Goodbye Girl, Remington Steele, and Family. Quinn had once worked as a casting agent during the 1980s. Quinn started her career when James Wong Howe, a cinematographer, discovered her. She had once ranked 54 in VH1's 100 Greatest Kid Stars.
The actress had worked as someone who recruits writers to publish online short stories. Quinn has a daughter that had given her inspiration to have an investment inventing and had developed her Hip Hugger baby carrier invention. The actress lived in an area in Los Angeles, CA, in Los Feliz in 2002 and has been the Hip Hugger baby carrier business' co-owner. She had her own blog in 2005 called the QC Report, which explores the irony of modern life from the perspective of a working mother in her 30s.
MICHAEL BOLNER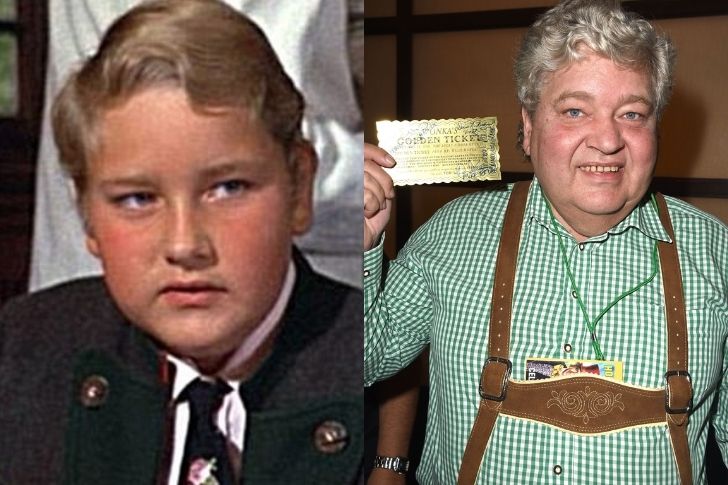 Michael Bolner is an actor born in Munich, Germany. Bolner starred in several films such as Willy Wonka & the Chocolate Factory in 1971 and After They Were Famous in 1999. Just in 2015, the actor took part in a role in Bizarre Transmissions From the Bermuda Triangle. His appearance in these films is what made him known and provided the actor insurance for a spot in the industry. The actor was said to be really interested and committed to his acting career. However, his father wanted him to finish his education, which led him to quit acting.
Now, Michael Bolner followed a path very far from his acting career and pursued accounting. His current work is as a tax accountant, and he now owns an accounting firm in Munich, Germany. We don't know if he feels regret for that decision.
JULIE DAWN COLE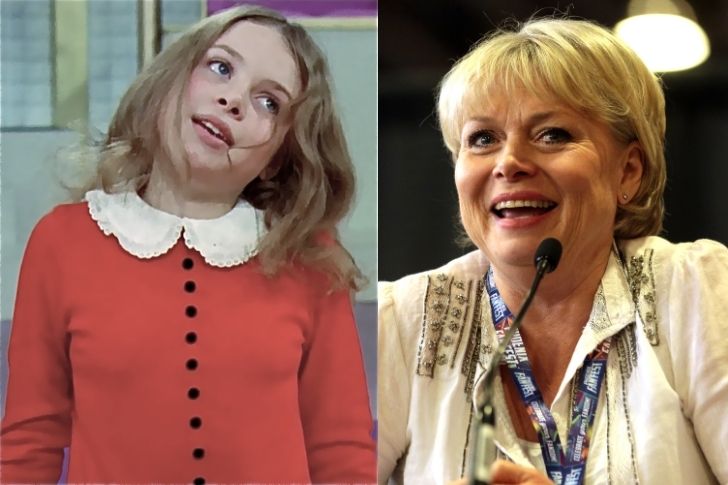 Julie Dawn Cole is a known actress, singer, author, and psychotherapist who has been active for more than 40 years. She is born in Guildford, Surrey, England. The actress had starred in a film such as Willy Wonka & the Chocolate Factory (1971), where she played Veruca Salt. This is her best-remembered film. Followed by the sitcom, And Mother Makes Three (1971) as Arabella. She also made an appearance in Poldark (1975). Her participation in these projects made her earn great credit.
Julie was previously married to actor, Nick Wilton whom she met at the Whitehall Farce's revival of Dry Rot in 1988, but the couple ended up separating. Over the couple's eleven years of marriage, they had two children. The actress shares that she considers them her greatest blessings and that she loves it whenever she is asked about them.
LISA BONET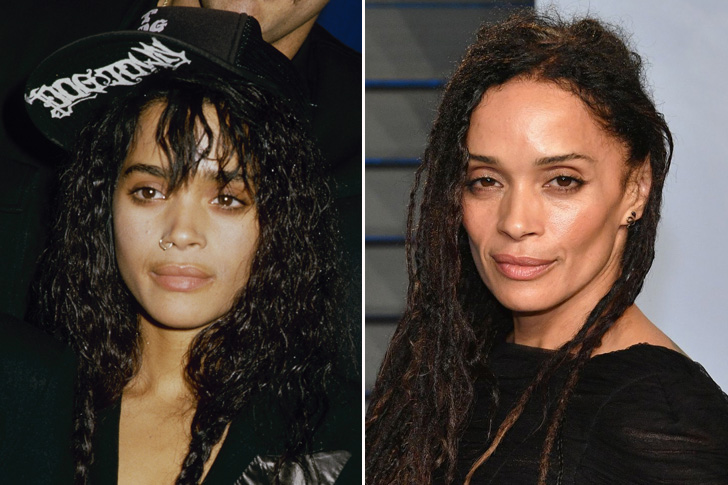 Lisa Bonet had made a big name in the industry when she joined Bill Cosby in his iconic TV series The Cosby Show, playing the role of Denise Huxtable. She once again reprised her eccentric and free-spirited character in A Different World. After that, the now-53-year-old actress went on a semi-retirement, occasionally making films and TV shows here and there.
She usually gets credits from direct-to-video releases and made-for-TV movies. Her next project was a controversial film with Mickey Rourke. Bonet then appeared in the centerspread of Interview magazine. The activist also ventured into the world of hosting, manning an election special about young voters' concerns and apathy in Why Bother Voting? in 1992. Talking about her personal life, Bonet eloped with the rock singer Lenny Kravitz at the age of 20. She later gave birth to their daughter, Zoe Isabella Kravitz, in 1988. After they parted ways, Bonet became the envy of every woman, having a relationship with the fan-favorite Jason Momoa.
You've Reached The End