These Celebrity Kids Have Made Their Parents Proud Of Their Stunning Success
Being a celebrity has a lot of pros and cons. Part of the advantage may be the lavish life they have, knowing everything they need is just within reach. They are also famous, are followed by paparazzi, and often make it to the headlines by merely being children of famous personalities, but not every celebrity kid likes this kind of lifestyle.
For some, being a child of a famous star comes with tremendous pressure. They will be eternally compared to their parents, from their success to their looks, to their talents — and the list goes on. No wonder some choose to be away from the spotlight and do their own thing, proving they can be successful in their own right.
On the other hand, others bravely follow in their parents' footsteps, trying to continue the legacy. If they do end up becoming successful, then the degree of happiness their parents get becomes beyond palpable.
Meet these celebrity kids who have made their parents proud of the stunning success they have attained.
Matthew Trebek – Alex Trebek's Son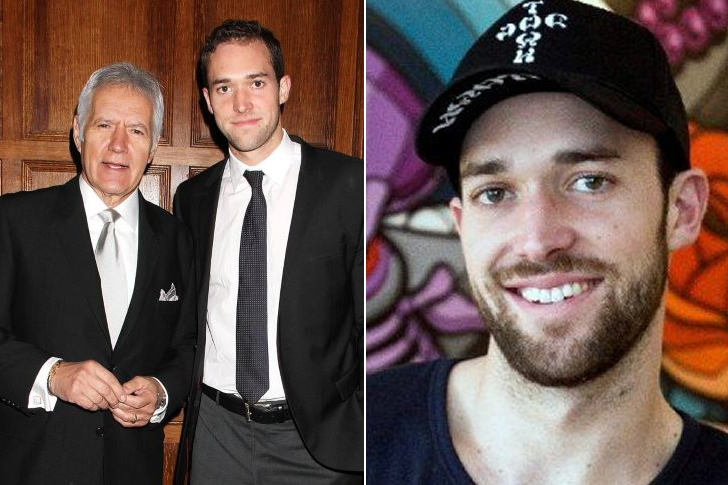 At 13 years old, Alex Trebek already had a job. He worked as a bellhop at the hotel his father worked as a chef. With that in mind, it's safe to say this experience helped him develop the work ethics he has since followed throughout his career in the entertainment industry. Despite the work he has done under the spotlight, however, we can all agree that Alex's greatest achievements were made outside of work.
With his wife Jean Currivan, Alex became a happy parent to Matthew Trebek, his only son. Like his celebrity father, Matthew began working during his teens, though he did so when he was already studying for his college degree. Thanks to his time entertaining guests as a bartender, Matthew decided to make a living as a restaurateur. In fact, he already launched a Mexican street food restaurant called Oso in 2015, followed by the cocktail lounge Lucille's in 2019!
Emily Trebek – Alex Trebek's Daughter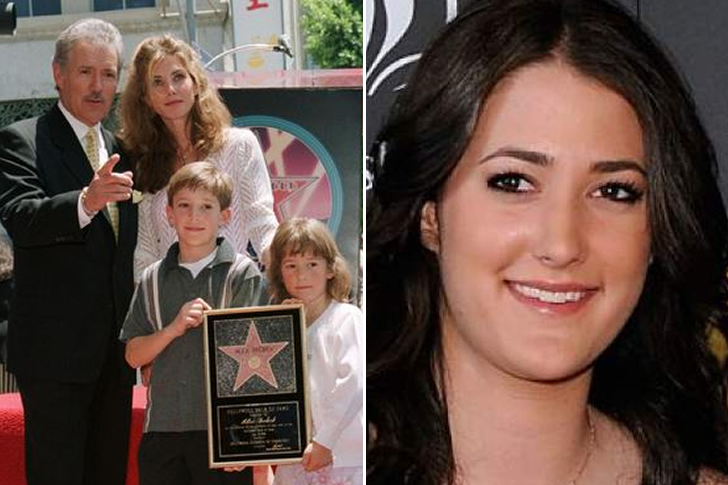 During his college years, Alex developed an interest in pursuing a career in broadcast news, which started before he even graduated. After a few stints in the business, though, Alex received widespread recognition for his hosting gigs for game shows such as The Wizard of Odds, To Tell the Truth, and most especially, Jeopardy. Throughout his 37-season run in Jeopardy, Alex has taken credit for receiving seven Daytime Emmy Awards for Outstanding Game Show Host.
Even so, these trophies can't surpass the happiness he gets from his kids. Like his son Matthew, Emily Trebek, Alex's youngest daughter found a living outside the entertainment industry. After graduating from Loyola Marymount University in 2015, Emily has since found work in the real estate business, following in her mother's footsteps. Well, by the looks of it, not only did Matthew and Emily inherit their parents' charisma but their work ethic, too!
Kyra Anderson – Anthony Anderson's Daughter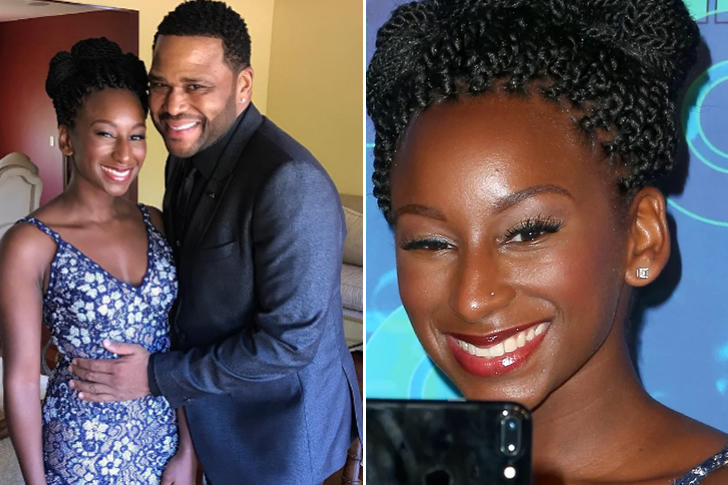 More often than not, the beginning of a journey can be quite a challenge to go through, and Anthony Anderson is no stranger to this. His first stint in the stand-up comedy scene was a failure for the at-the-time aspiring comedian, but there was still some good that came from the experience. Although he was already planning to give up, Anthony met fellow comedian and now-good friend Guy Torry, who told him not to quit just yet – so he didn't.
Since then, besides working as an actor and comedian, Anthony is also a loving father, with Kyra Anderson being his eldest. Along with the love and care he provides, the actor is also a financial advisor of sorts – he would often emphasize how important saving is. Although Kyra didn't pursue a career under the spotlight like her dad, it's safe to say she's since found a stable way of living for herself.
Nathan Anderson – Anthony Anderson's Son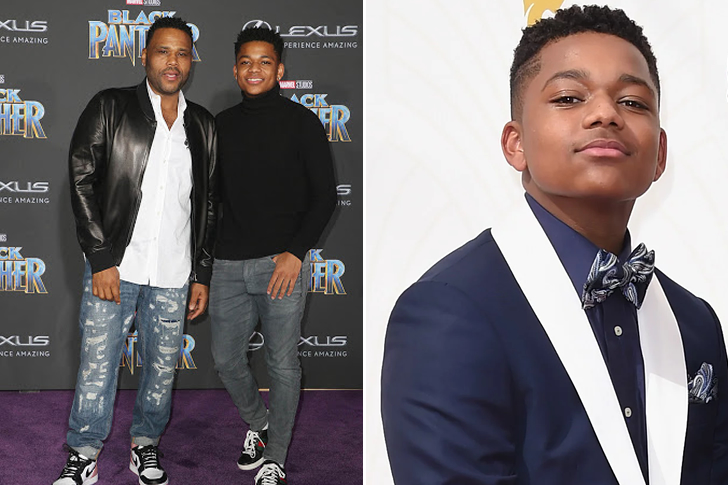 Although he doesn't have many leading roles just yet, rest assured that Anthony still gives his performances a 110%. With that said, he is most recognized for appearing in films such as Transformers, The Departed, Kangaroo Jack, and Scary Movie 3. Besides acting, he also worked as a judge for Iron Chef America and hosts the game show, To Tell the Truth.
With Anthony being a talented figure in the entertainment industry, it comes as no surprise that his youngest son Nathan Anderson decided to make investments of his own in the same line of work. In fact, Nathan has already starred as Tahj in the sitcom Richie Rich and appeared in the show Black-ish, which his father executive produces and acts in. With his career still on the rise, it'll only be a matter of time before this father-son duo will share the screen together as lead characters.
Jacqueline Dena Guber – Barbara Walters' Daughter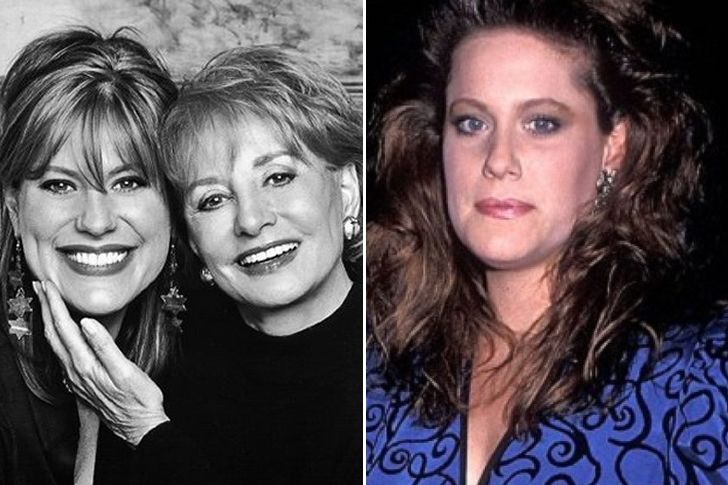 Before she made her way into the entertainment industry, Barbara Walters was already accustomed to being with celebrities, thanks to her father's work in show business. After graduating with a Bachelor of Arts degree in English, Barbara began her career under the spotlight. One of her earlier stints was as a producer for the children's program, Ask the Camera.
Since then, she has become more well-known for hosting titles such as Title, The View, and the ABC Evening News. Along the way, Barbara also adopted a child, her only daughter Jacqueline Dena Guber. Unlike Barbara, however, Jacqueline prefers to live a life away from the glitz and glamour celebrities often attract in the entertainment industry. What we do know, though, is that Jacqueline once founded New Horizons, an intervention program that helps people grow and improve. Ever since its last year of operations in 2008, however, Jacqueline has consistently kept away from prying eyes.
Ennis Cosby – Bill Cosby's Son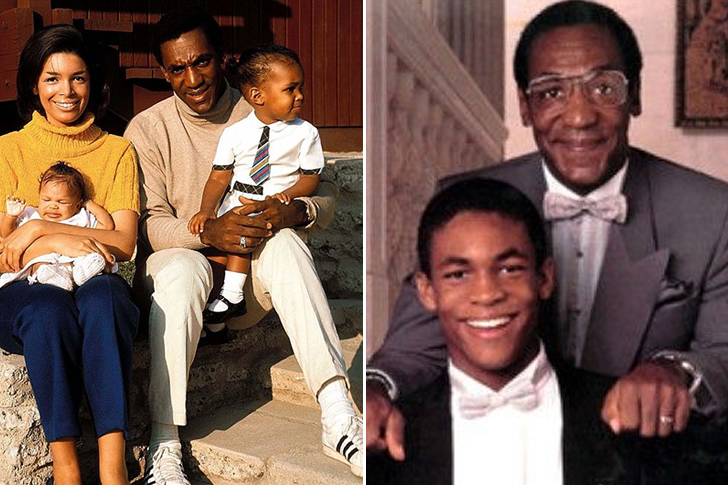 Although he was quite an athletic student during his high-school years, Bill Cosby was often known among his classmates and teachers as someone fond of entertaining people with jokes. Not only that, but Bill also had a thing for performing, which would explain why he eventually decided to become an actor. Since then, Bill has become well-known for his performance in his very own The Bill Cosby Show.
Outside Hollywood's bright lights, the actor is a loving father of five kids, with Ennis Cosby being his only son. Like him, Ennis was also quite athletic, playing football, basketball, and track and field during his high-school years. For all the achievements Ennis has made, Bill has surely been nothing short of proud of him. In fact, for his The Cosby Show, Ennis takes credit for being the source of inspiration for the actor's on-screen son, Theo Huxtable.
Ensa Cosby Cosby – Bill Cosby's Daughter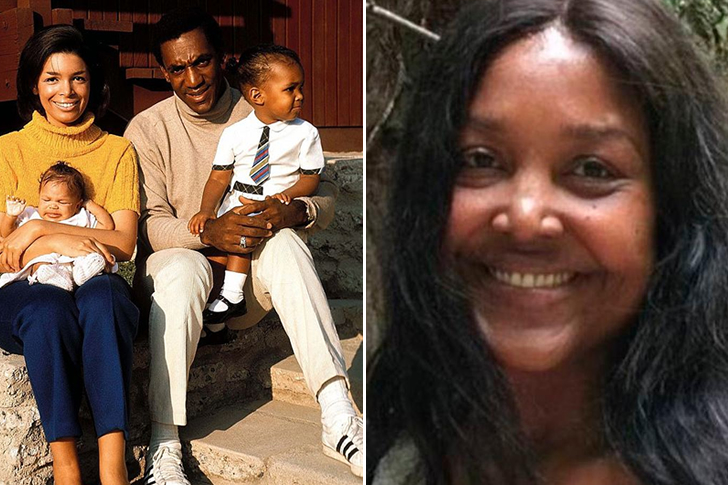 With his ability to make people laugh, it's no wonder Bill also found fame as a stand-up comedian. His earlier stints were in clubs in several cities in the US, including Las Vegas and New York City. After a few shows, Bill experienced his first taste of fame when he received an opportunity to perform on The Tonight Show. Bill's popularity soared to atmospheric degrees ever since and he got to release more than a few comedy albums along the way – some of which are still considered classics and masterpieces.
Besides his only son Ennis, Bill also has four daughters, including Ensa Cosby. Like her father, Ensa also dabbled in the acting business, though her only known work was in an episode of The Cosby Show. Since then, she's spent most of her time away from the spotlight. Even so, Ensa was never afraid to show her support for her father, which she has done so on more than a few occasions.
Evin Harrah Cosby Cosby – Bill Cosby's Daughter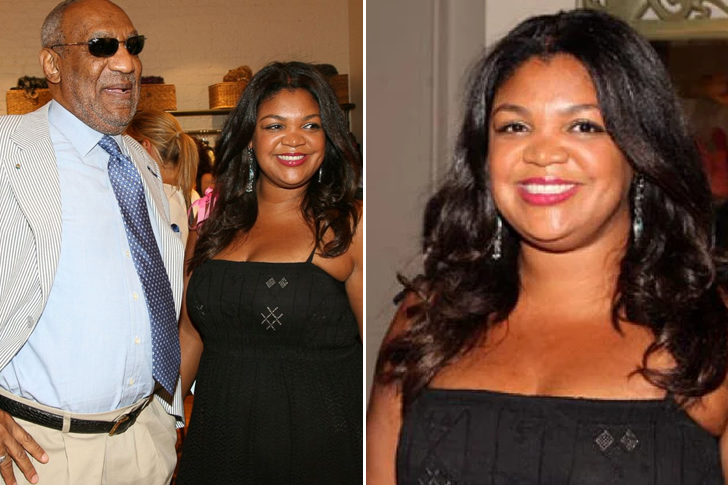 For most of his stand-up comedy gigs, Bill would often revolve his jokes around stories, some of which are based on his childhood. Although it was fairly unique at the time, it managed to garner him several fans. In fact, one of the entertainment industry's talented figures today, Jerry Seinfeld, even considers Bill his idol.
Despite making quite a name for himself under the Hollywood spotlight, Bill's daughter, Evin Harrah Cosby, prefers to live her life away from the glitz and glamour. Even so, the actor-comedian is more than happy to support Evin and her endeavors. Thanks to her parents' financial backing, Evin made investments in PB & Caviar Boutique, a fashion boutique she co-owns. With the love she's received from them through the years, it comes as no surprise that Evin, like her sister Ensa, is also never shy to show her support for papa Bill.
Erika Ranee Cosby – Bill Cosby's Daughter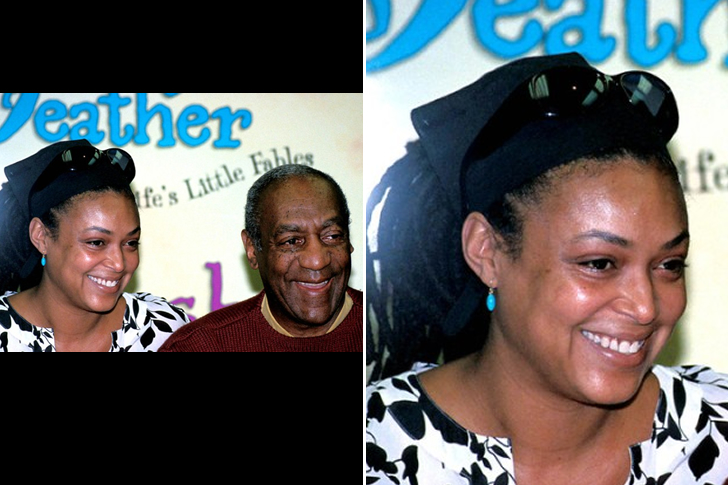 Throughout his career as an actor and comedian, Bill has earned quite a fortune. With that said, it comes as no surprise that he has spent some of his investment money on numerous items, more than a few of which are artworks. Beginning in 1967, Bill now has over 300 pieces in his collection, which were even presented in an exhibit in 2014 called Conversations.
Like him, his daughter Erika Ranee also has a fondness for all things art-related. In fact, she finished her studies with a Master's in Fine Arts! Since then, she has made more than a few pieces of her own, most of which are eye-catching abstract pieces. With that said, she's also had the chance to showcase her creations in the previously-mentioned Conversations exhibit. Goes to show her father is more than proud of what she has achieved already.
Erinn Chalene Cosby – Bill Cosby's Daughter
Besides The Bill Cosby Show and The Cosby Show, Bill has also worked on other projects, including I Spy, Kids Say the Darndest Things, and Fat Albert and the Cosby Kids. Along the way, he also earned a Doctor of Education degree, thanks to his dissertation about Fat Albert and the Cosby Kids being a reliable teaching tool for elementary students.
At this point, it's quite apparent that the name of Bill's kids all starts with the letter E. Well, according to the comedian himself, the letter E on their names stands for "excellence," and Erinn Cosby is no exception to this. Although she spent some time away from college, Erinn eventually returned and even finished her studies with a Ph. D. in Educational Psychology. Since then, she's known to be a successful photographer, though everything else about her life is kept away from the spotlight.
Corey Williams – Billy Dee Williams' Son
With his parents introducing him to the arts at a young age, Billy Dee Williams first dreamt of becoming a painter. Along the way, however, he developed a love for acting and has since garnered worldwide fame because of it. Today, Billy is mostly known for his ever-iconic acting credit as Lando Calrissian in the Star Wars films.
To his fans, Billy is often known for being the charismatic Lando; but to his kids, he is known as dad. Although he didn't commit to a career in the entertainment industry like his father, Corey Williams had the chance to work alongside papa Billy in Return of the Jedi as his stand-in. Since then, Corey's said to be working as a lifestyle and fitness coach. Despite the busy schedule, though, Corey still finds time to shower his dad with some love. In fact, he's not shy to let the world know about it!
Hanako Williams – Billy Dee Williams' Daughter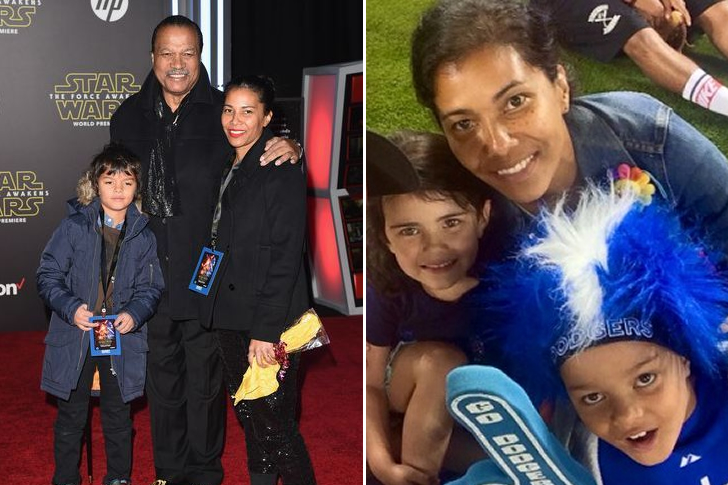 Although he found fame as an actor, that doesn't mean Billy abandoned his artistic roots. Between acting gigs, he would often spend time improving in the craft. Besides making a living out of it, the actor also never fails to mention the degree of passion he has for it, and how he considers the whole process to be cathartic. With that said, Billy has since created an impressive gallery containing 300 pieces of artwork!
With his wife Teruko Nakagami, Billy is a loving parent to Hanako Williams, Corey's younger sister. Like Corey, Hanako prefers to spend time away from the spotlight, though she also shares the same fondness for art as her dad – she even finished her studies with a major in Visual Art/Art History! Thanks to Hanako, Billy is now also a happy grandfather of two kids. He even has a Lego set ready for them to play with in case they visit!
Alexa Ray Joel – Billy Joel's Daughter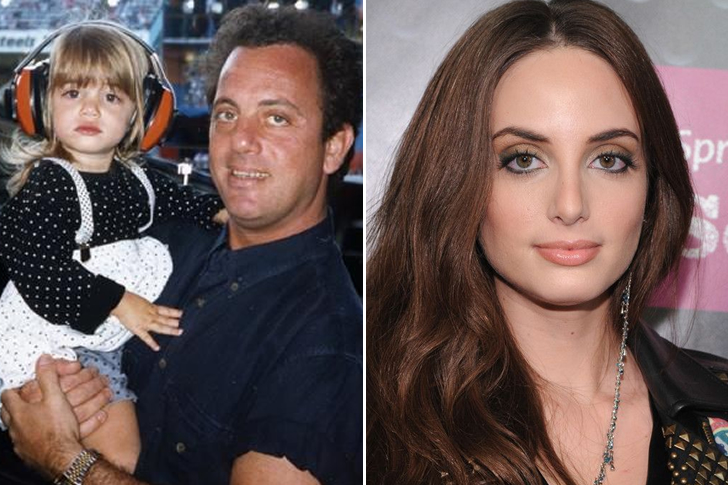 At four years old, Billy Joel already began learning how to play the piano. Although he was reluctant at first, he eventually developed a knack for it and even used his newfound talent to help with his family's personal loans. During his high-school years, he would play at a piano bar for a living. Since then, he has become one of the music industry's most recognized and talented musicians.
With Billy being a highly-regarded figure in the music scene, it comes as no surprise his daughter, Alexa Ray Joel, eventually followed suit. Beginning her career when she was 19 years old, Alexa has since released the EP Sketches and a few other records, such as For All My Days, as well as a rendition of her dad's song Just the Way You Are. With that said, Alexa is also quite close with her dad and is more than happy to let everyone know it.
Jessica Rae Springsteen – Bruce Springsteen's Daughter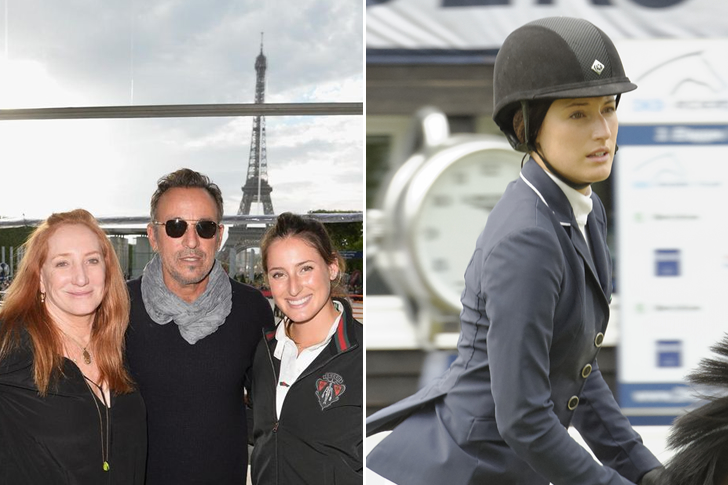 After seeing Elvis Presley performing on The Ed Sullivan Show, Bruce Springsteen decided to become a musician. Not long after, he got to learn how to play the guitar, and from that point onward, his journey to stardom began. Since then, Bruce has garnered widespread acclaim for hit records such as Born to Run, Glory Days, Badlands, and Thunder Road.
Along the way, Bruce earned the nickname "The Boss." With that said, his daughter, Jessica Rae Springsteen, has also become a boss in her own right, though for the horse-riding scene. With most of her childhood spent living on a horse farm, it comes as no surprise that Jessica learned how to ride one when she was just four years old. After years of improving and learning, Jessica has now taken credit for competing in more than a few equestrian events, including the Royal Windsor Horse Show.
Evan James Springsteen – Bruce Springsteen's Son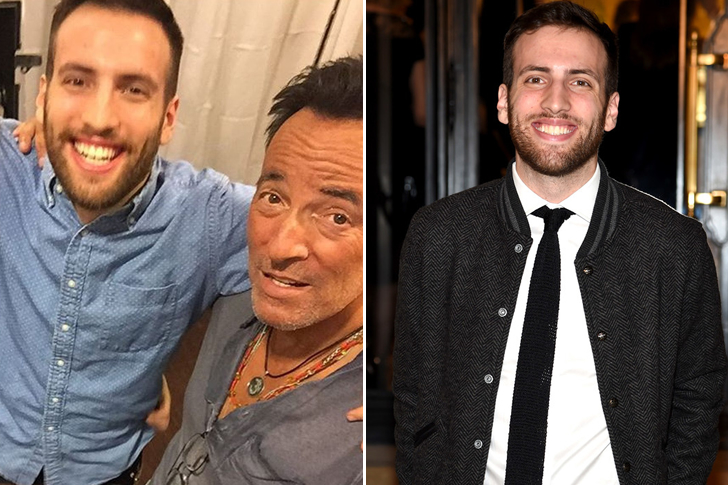 Through the years, Bruce has made quite a name for himself in the entertainment industry. With that said, he has since received more than a few awards, including an Academy Award, 20 Grammys, two Golden Globes, and a Tony, which he got for Springsteen on Broadway. To top it off, thanks to the impact he's made among colleagues, fans, and aspiring musicians, Bruce was also inducted into the Songwriters Hall of Fame and the Rock and Roll Hall of Fame.
Like Bruce himself, the musician's son, Jessica's older brother Evan James, is also quite a music lover. In fact, he has had a chance to play alongside his dad in more than a few of his concert tours! Despite appearing alongside his musician father on stage and red-carpet events, however, Evan prefers to focus his investments in endeavors outside the spotlight. Even so, it's safe to say that Bruce has his back every step of the way.
Sam Ryan Springsteen – Bruce Springsteen's Son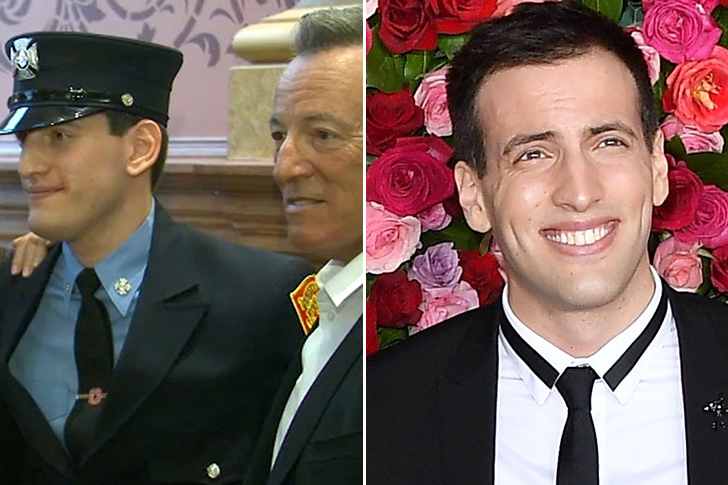 American singer-songwriter and musician, Bruce Springsteen, is a world-renowned musician who is both the leader of the E Street Band and a solo artist. He started gaining a certain degree of fame after the release of his third studio album in 1975, Born to Run. He has been married to Patti Scialfa, a guitarist and a member of E Street Band, since 1991, and they have three children together, one of whom is Samuel Ryan Springsteen, born on January 5, 1994.
Ever since he was a kid, Sam always had a passion for fire fighting. In January 2020, he finally achieved his lifelong dream of becoming a fireman and was sworn in as a New Jersey firefighter. His legendary rock 'n' roller father was so proud and was cheering for him at the time. Before becoming an official firefighter in New Jersey, Sam was volunteering in the Monmouth County Fire Department in Colts Neck.
Rumer Willis – Bruce Willis' Daughter
Bruce Willis is well known for his performance in the Die Hard franchise where he played the lead character, John McClane, but it seems that his favorite role is being a father to his five daughters. He has three children with his first wife, Demi Moore, and two with his current wife, Emma Heming — they are: Rumer, Scout, Tallulah, Mabel, and Evelyn.
American actress and singer, Rumer Glenn Willis, is known for her credit roles in films, including The House Bunny, Sorority Row, Hostage, and Once Upon a Time in Hollywood. She had her film debut in 1995 in the film Now and Then and appeared the following year in Striptease. In her career, she has already accumulated $4 million to her name, and since she is a rising star in the Hollywood industry, we are pretty certain that she'll soon catch up to her parents in terms of fame and fortune.
Tallulah Willis – Bruce Willis' Daughter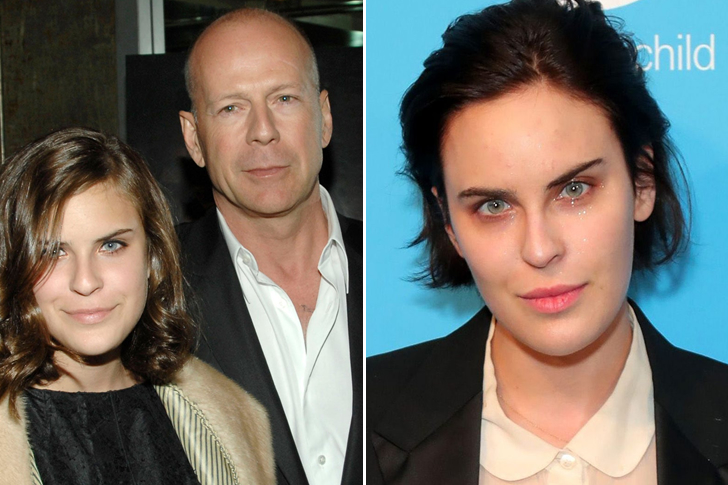 American film producer and actor Walter Bruce Willis is famous for his credit role as the lead in the American comedy-drama series, Moonlighting, which aired from 1985 to 1989. He has since made appearances in more than 70 films, gaining worldwide recognition as the action hero John McClane from the Die Hard franchise.
He has three daughters with his former wife, Demi Moore, and two with Emma Heming, one of whom is Tallulah Willis, who was born on February 3, 1994, in Los Angeles, California. She is a clothing designer and an artist who was already able to release her collection, Wyllis, in early 2020. It mainly comprises sweatshirts that display Tallulah's hand-drawn artwork. Now, Tallulah is 27 years old and already has an accumulated net worth of $3 million from her work as an actress and clothing designer. She might not be as famous as her older sister, Rumer, but she's definitely putting her name out there.
Scout Willis – Bruce Willis' Daughter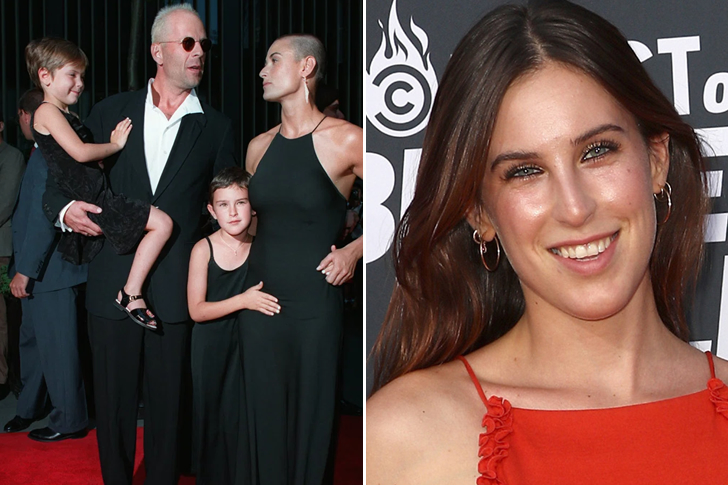 Born on July 21, 1991, in Sun Valley, Idaho, Scout LaRue Willis is the other daughter of Demi Moore and Bruce Willis, who are both huge movie stars in their own right. Her father, Bruce, is famous for his credit roles, including in The Sixth Sense, Pulp Fiction, Sin City, and Moonlighting, while her mother is known for her performance in Ghost, Blame It on Rio, and others. She has two full-siblings, Rumer and Tallulah, and two half-siblings, Mabel and Evelyn.
She made her film debut in the 1995 film, The Scarlet Letter, when she was four years old, where she played the character of Pearl. She rose to prominence in the 2001 comedy-crime-drama film Bandits, where she played Monica Miller. Through the success she found in her acting career, she has earned a total net worth of $3 million, which is still quite a distance from her father's $250 million net worth and her mother's $150 million.
Evelyn Penn Willis – Bruce Willis' Daughter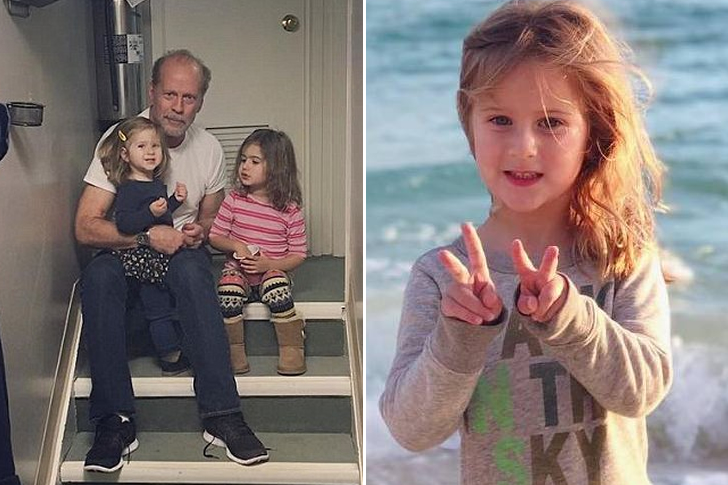 American actor Bruce Willis and current wife, actress Emma Hemming both welcomed their youngest and second daughter together on May 5, 2014. Her father acquired so much fame in the Hollywood industry, and it shouldn't come as a surprise that Evelyn won't have to apply for a student loan given that Bruce has a total net worth of $250 million. Indeed, she'll most likely be getting everything she wants.
Similar to her older sister Mabel, she is often featured on her mother's Instagram page. Compared to her older sister who loves softball, Evelyn likes doing creative things and enjoys playing outdoors. In one photo posted by her mother, Evelyn was shown working on her sewing skills. We are sure that whatever career path she decides to take in the future — whether it involves Hollywood or something more terrestrial — her parents will support her 100%.
René-Charles Angélil – Céline Dion's Son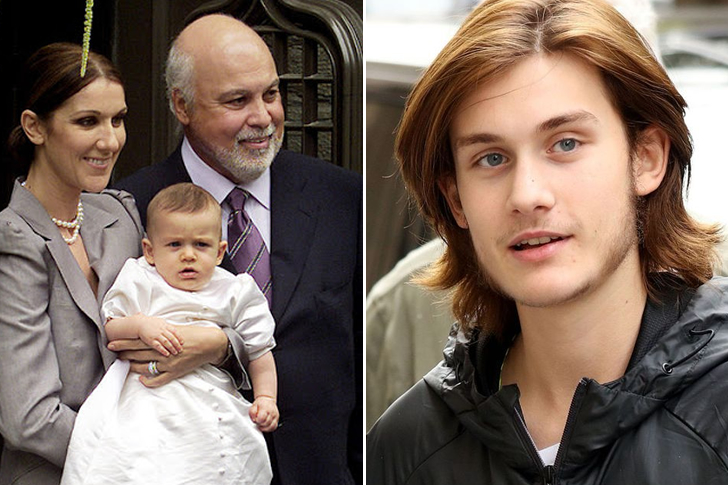 Canadian singer Celine Dion is often given credit as one of the best singers of our time because of her powerful vocals, and she remains one of the best-selling artists of all time, too, having sold more than 200 million copies worldwide. She rose to fame as a teen star in Quebec, Canada, following her release of a series of French-language albums back in the '80s.
She was married to the late Canadian musical producer, René Angélil, and has three children together, one of whom is René-Charles Angélil, born on January 25, 2001. It seems that he is following in his mother's footsteps and becoming a recording artist. He even released his own recording at the age of 20 years old. With his mother backing him up, we are sure that he'll be going places and will eventually catch up to his mother's fame.
Chaz Bono – Cher' Son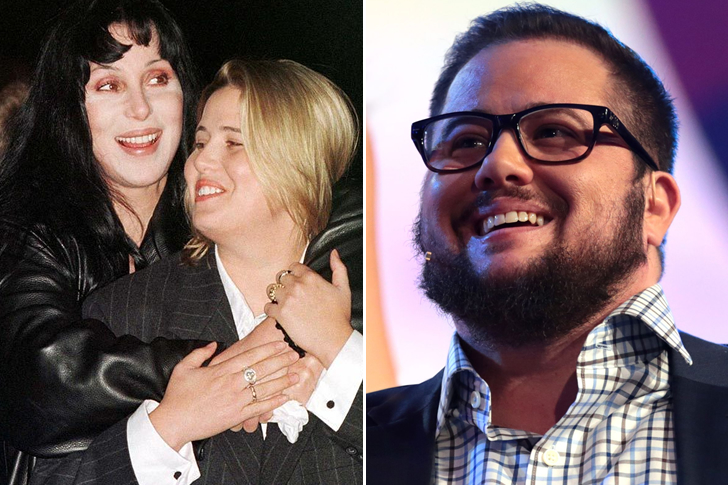 American singer and actress, Cherilyn Sarkisian — professionally known as Cher — is widely regarded as the "Goddess of Pop." She was even described as "embodying female autonomy" at one point — a huge feat in a male-dominated industry. She is given credit for her unique contralto singing voice, and for having worked in different areas of the entertainment industry. She was previously married to Salvatore "Sonny" Bono, the other half of the singing duo Sonny & Cher.
The couple has a son, Chaz Bono, who is widely known for his role in the TV show The Sonny & Cher Comedy Hour. Between the years of 2008 and 2010, Chaz underwent female-to-male gender transition, and his transition was featured on Entertainment Tonight. He had legally changed his name and gender back in May 2010, and his experience, Becoming Chaz, was featured at the Sundance Film Festival in 2011.
Elijah Blue Allman – Cher' Son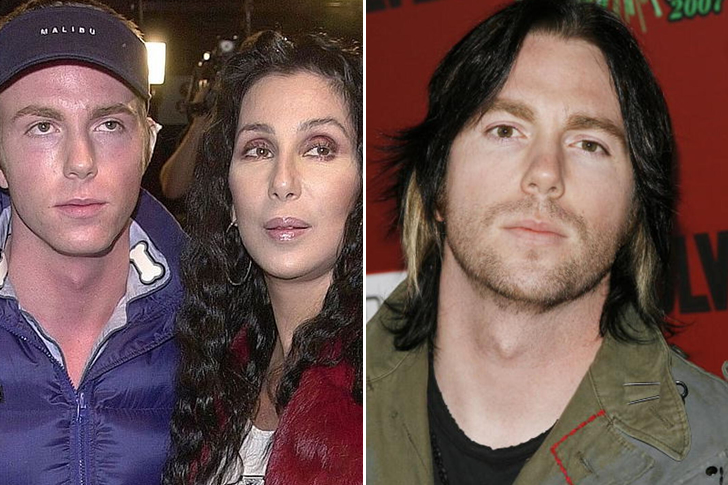 Goddess of Pop, Cherilyn Sarkisian, who is better known to the world as Cher, gained popularity as one-half of the folk-rock, husband and wife duo, Sonny & Cher. Success swiftly followed the release of their song, I Got You, Babe, which peaked at number one in the UK and US charts. With 200 million records sold, Cher is easily one of the best-selling music artists in the world — and she has a total net worth of $360 million.
She married American musician, Gregory LeNoir Allman, in 1975 and they later had a son. Elijah Blue Allman, who's professionally known as P. Exeter Blue, is the second son of Cher with second husband, Greg Allman, and is Chaz Bono's half-brother. Elijah is currently the lyricist, guitarist, and lead vocalist of the industrial metal band, Deadsy. Having a mother like Cher, we are pretty sure that he had the best vocal teacher during his childhood.
Sailor Lee Brinkley-Cook – Christie Brinkley's Son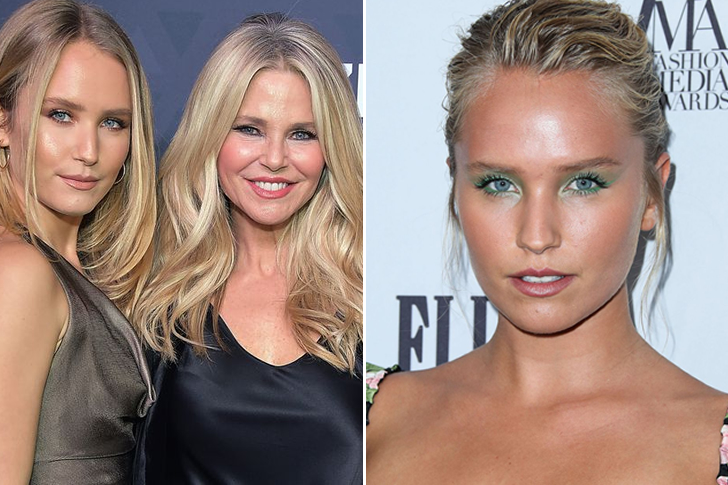 American actress and model, Christie Brinkley, gained a huge degree of prominence after her appearances in several Sports Illustrated Swimsuit Issues in the late '70s. She signed contracts with major non-fashion and fashion brands, appeared in more than 500 magazine covers, and was the face of CoverGirl for 25 years.
It was during her marriage with architect Cook that she had her daughter, Sailor Lee Brinkley-Cook. During the 28th season of Dancing With The Stars, Sailor took her mother's place after the latter suffered injuries that required medical attention. Christie is well-known in the Hollywood industry, and her daughter is also making a name for herself. Just like her mother did before, Sailor is also taking the modeling world by storm. The 22-year-old and her mother appeared side-by-side on the 2017 issue of Sports Illustrated. If there's one thing we can be certain of, it's that Sailor is on her way to becoming another supermodel.
Jack Paris Brinkley Cook – Christie Brinkley's Son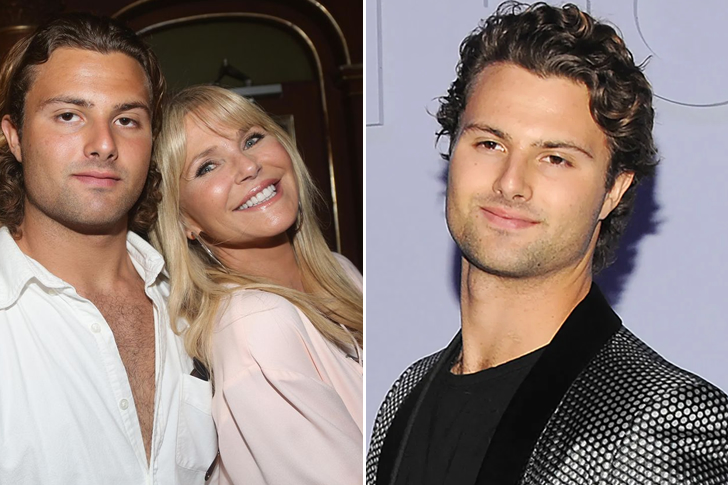 Christie Brinkley is famous in the Hollywood Industry, and for good reason. She has been the face of CoverGirl for 25 years and has appeared in over 500 magazine covers throughout her career. She started her career when she was discovered by American photographer, Errol Sawyer, at a post office in Paris back in 1973 — it was Sawyer who took her first modeling pictures. For her third marriage, she got married to real estate developer, Richard Taubman, and they both had a son together, Jack Paris Brinkley.
Even though Jack has decided to stay away from the media's attention, he is someone to look out for in the Hollywood industry. He still hasn't decided to pursue a career in modeling like his sisters did but we're sure that a similar career is somewhere in the pipeline for him. When he was asked why, his answer was, "it's just not something that I've been interested in." He instead pursued higher education and got a degree from Lee Strasberg Theater and Film Institute located in New York.
Mike Norris – Chuck Norris' Son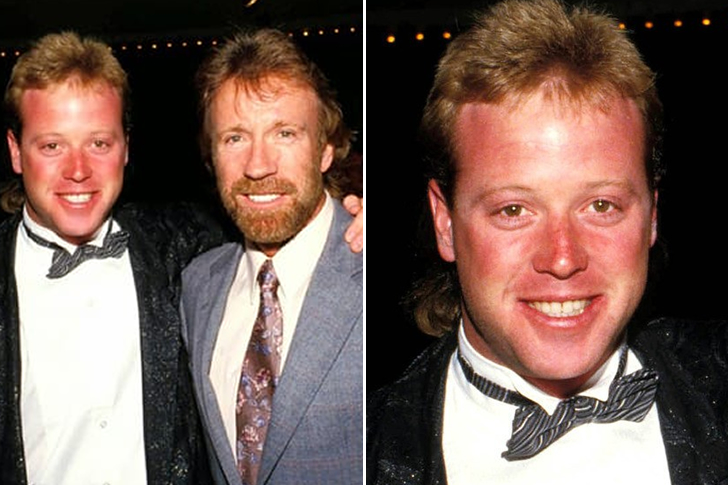 Everyone knows who Chuck Norris is, right? You know him from internet memes that attribute to him superhuman feats. The memes are hilarious, and they've definitely introduced Chuck to younger generations who don't know him from his movies. He is also famous for his role as one of the main villains in the 1972 Hong Kong martial arts action flick, Way of the Dragon, a movie he did with the late Bruce Lee.
When Norris was 18 years old, he got married to his classmate, Dianne Kay Holechek, and they had a son named Mike Norris. He has more than two dozen credit roles, including in the 1991 action film, Delta Force 3: The Killing Game, in the 1986 Finnish drama, Born American, and in the 2004 Christian drama film, Birdie & Bogey. The man is, by all accounts, a legend, and we can only hope that Mike will continue his father's legacy in some manner.
Dakota Alan Norris – Chuck Norris' Son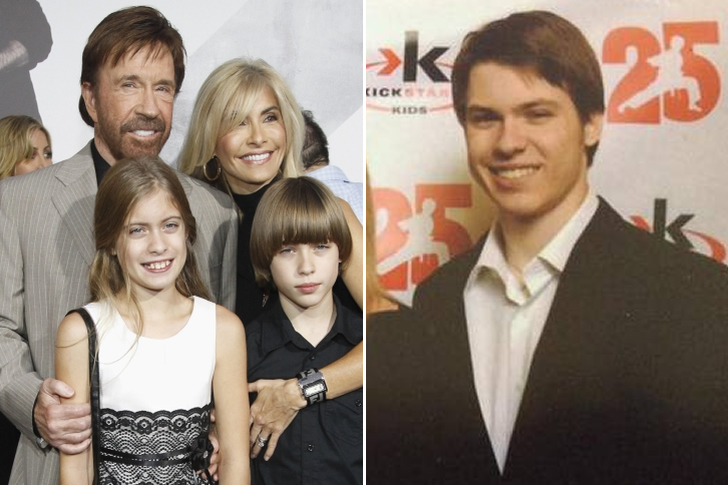 Chuck Norris is a man of a lot of talents and accomplishments. He served in the United States Airforce from 1958 to 1968 and has attained the position of Airman First Class, with five medals to his name. During this time, he started training in Tang Soo Do and eventually founded the form of Chun Kuk Do. He has received so many black belts, including a 9th-degree black belt in Tang Soo Do, a 10th-degree black belt in Chun Kuk Do, and more.
On November 28, 1998, Norris married former model Gena O'Kelley, who's 23 years younger than he is. It was announced on August 30, 2001, that the couple was having twins, one of whom is Dakota Alan Norris. Very little information can be found about Dakota since he has chosen to live a quiet life outside of the spotlight.
Danilee Kelly Norris – Chuck Norris' Daughter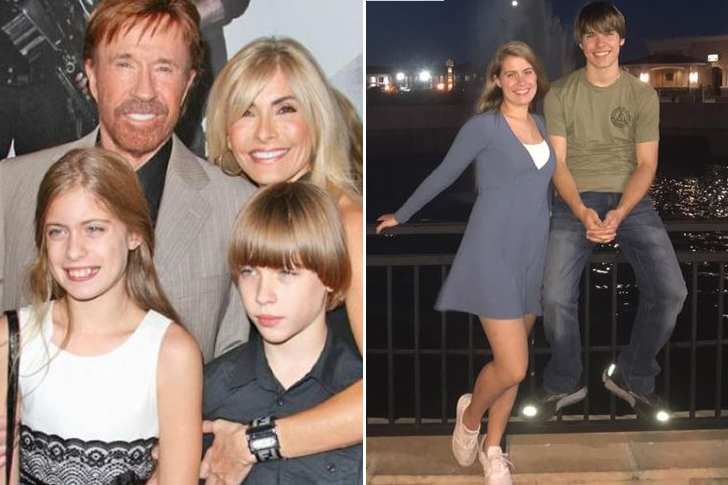 Carlos Ray "Chuck" Norris is not only famous for the multitude of memes spread all over the internet that speak to the superhuman feats he is allegedly capable of, but he is also famous for his credit roles in films, including Way of the Dragon, Breaker! Breaker!, Good Guys Wear Black, An Eye for an Eye, and A Force of One. Throughout his career, he has accumulated a total net worth of $70 million. He has acquired so many black belts throughout his life and has even founded the practice of Chun Kuk Do.
In the late '90s, he married Gena O'Kelley, a former model, and she gave birth to twins in August 2001, Danilee Kelly and Dakota Alan. She is an actress who is known for her roles in Walker Texas Ranger: Trial by Fire and Yes, Dear. With a father like Chuck Norris, Danilee was probably taught how to fight when she was a child.
Dina Norris – Chuck Norris' Daughter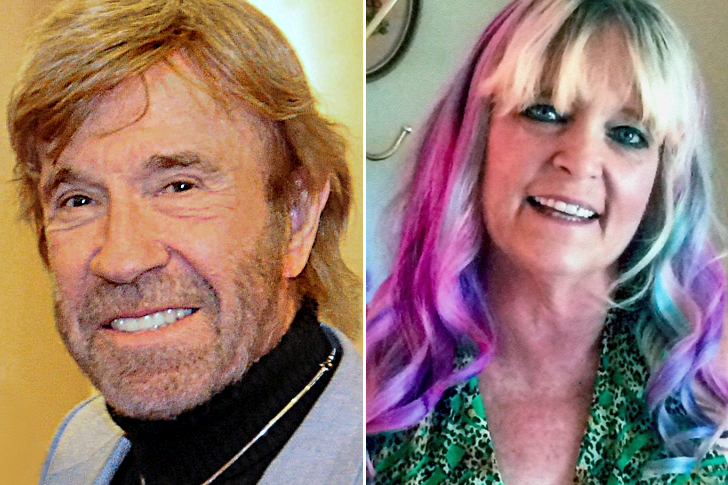 Chuck Norris is famous for various reasons, including his internet memes, and for his credit roles in Hollywood films. He has also served in the United States Air Force, and during that time, he had an affair with a woman named Johanna. It's reported that she kept the affair a secret from her daughter, and it took a long time before she revealed who her biological father was. The reason for her keeping it a secret was due to the fact that she didn't want to destroy Norris's marriage with Dianna Holechek.
In 1991, Norris received a letter from Dina saying she was his biological daughter. By this time, his marriage with Holechek had already ended, and there was no point in keeping it a secret anymore. After finding out, Norris said he didn't need a blood or DNA test to prove that she was actually his daughter. Now, the 57-year-old is probably living the life she wanted, given the fact that she already met her biological father.
Eric Norris – Chuck Norris' Son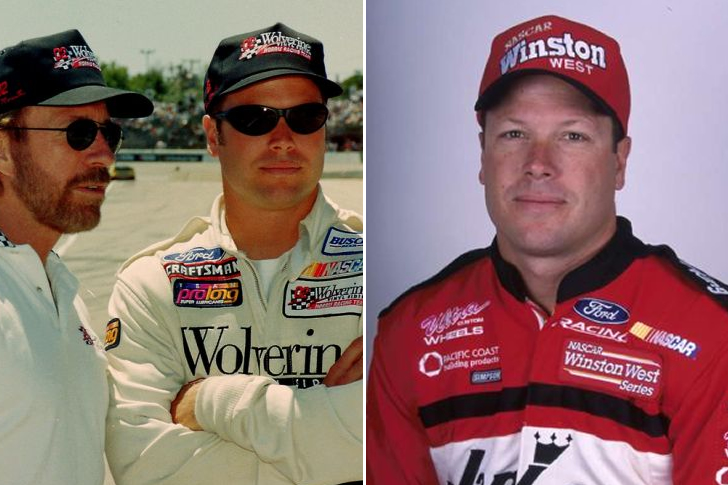 Actor and martial artist Chuck Norris is famous for training Hollywood celebrities. One of his first roles was in the 1968 American spy comedy film, The Wrecking Crew. He was then invited by his fellow actor and friend, Bruce Lee, to play one of the main villains in the famous martial arts film, The Way of the Dragon. His first starring role was in the 1977 film Breaker! Breaker!, followed by Good Guys Wear Black in 1978. His movies became a hit, and, to his credit, he eventually became a popular action film star.
American former stock car racing driver, Eric Scott Norriss, was the NASCAR Winston West champion back in 2002. Outside his career as a stuntman and a racecar driver, he has also worked as a director for some episodes in his father's TV series, Walker, Texas Ranger. Throughout his career, he has acquired a total net worth of $16 million.
Kaia Jordan Gerber – Cindy Crawford's Daughter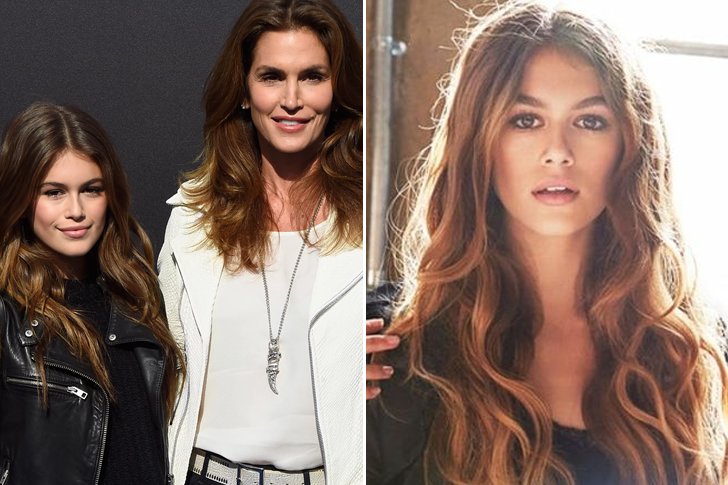 It's hard not to give Cindy Crawford credit for being one of the first "supermodels" in the industry. Crawford, who has had a widely successful modeling career in the 80s, has a 20-year-old daughter that might just follow in her Hollywood and modeling footsteps. Her daughter's name is Kaia Jordan Gerber, born in September of 2001. Without a doubt, Kaia's success in modeling is brewing on the horizon as she's recently signed a modeling contract with VIVA Model Management.
Kaia first made her professional debut in the 2018 Fashion Week after putting together a string of ad campaigns for several fashion brands. Indeed, Kaia started her modeling career with a bang as she won Model of The Year at the British Fashion Awards in 2018. One could argue that Kaia is going to have an even more illustrious career than her mother. It's only a matter of time before Kaia Gerber carves her path into other prominent industries!
Presley Walker Gerber – Cindy Crawford's Son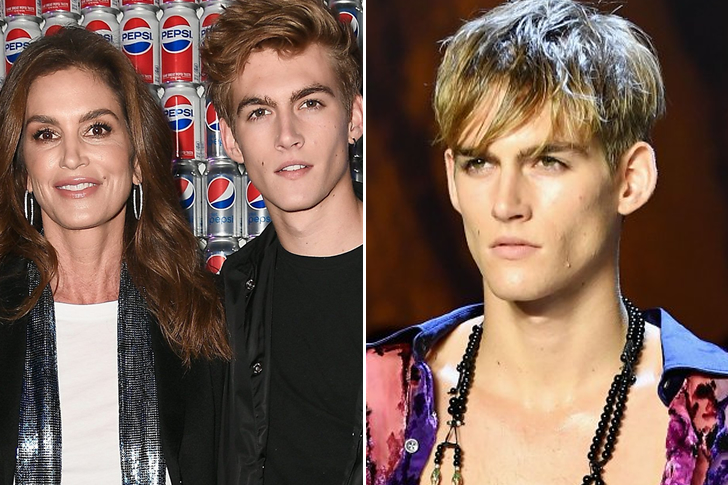 Presley Walker Gerber is the charismatic 21-year-old son of Cindy Crawford. Just like her younger sister, Kaia, Presley's also steadily carving his own career in modeling. He's currently signed with IMG models, and you could say that Presley and Kaia have been able to inherit Crawford's knack for modeling. Interestingly, Presley is also showing potential as a talented photographer! He even has an Instagram account devoted to the photos he's taken, mostly of his sister, Kaia.
Presley Walker Gerber started modeling since he was 16. Without a doubt, he's one of the popular figures in the modeling industry today. Recently, the 21-year-old's personal life has been garnering attention. Presley was slapped with a misdemeanor offense after he was caught driving under the influence. He's also added a new investment to his image: a new face tattoo. With all of the negative publicity surrounding him, we're sure that Presley's parents, as well as his sister, will be taking a few steps to make sure that he stays on the right track.
Scott Eastwood – Clint Eastwood's Son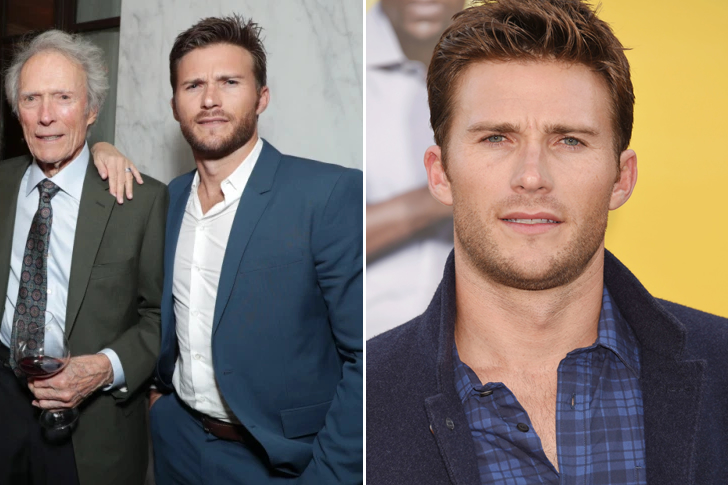 Clint Eastwood is one of the most iconic actors in Hollywood history. Interestingly, the former Unforgiven star has quite a huge family as he has eight children from past relationships! The eldest among the eight is Scott Eastwood, and he is Clint's first child with Jacelyn Reeves. Scott is known to have followed in his father's footsteps as he's also an actor. Some of Scott's acting credits include Suicide Squad, Pacific Rim: Uprising, and the Texas Chainsaw film in 2013.
Scott Eastwood is already 33 years old and has a decent $10 million net worth. In turn, he'll certainly be able to get by without asking for support from his father. Interestingly, Clint and Scott have managed to cultivate an adorable father-son dynamic throughout the years. There's no doubt that Clint had been handing out acting tips to his 33-year-old son!
Francesca Eastwood – Clint Eastwood's Daughter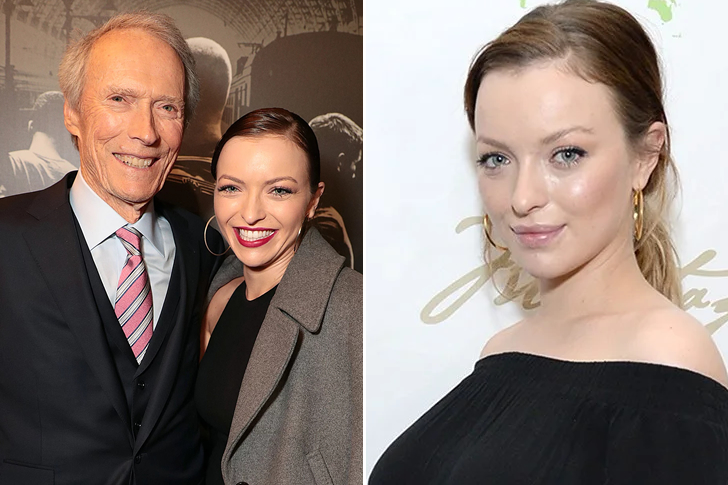 Francesca is Clint Eastwood's daughter, born to fellow actress Frances Fisher. It certainly must be Clint's genes as almost all of his kids, including Francesca, have decided to pursue a career in acting. Francesca already has numerous acting credits, with her most notable ones coming in television shows like Twin and Fargo. She's another one of Clint's eight kids that won't be needing any financial support from him as Francesca has a decent net worth of $5 million.
Francesca didn't just inherit her father's love for acting, but she's also inherited Clint's knack for going on different and exciting love adventures. Francesca got married to Jordan Feldstein back in 2013, but they immediately separated. Francesca eventually dated Alexander Wraith for a while after Feldstein, who's also an actor. She's now married to Clifton Collins Jr., who's another actor who's 20 years older than her.
Alison Eastwood – Clint Eastwood's Daughter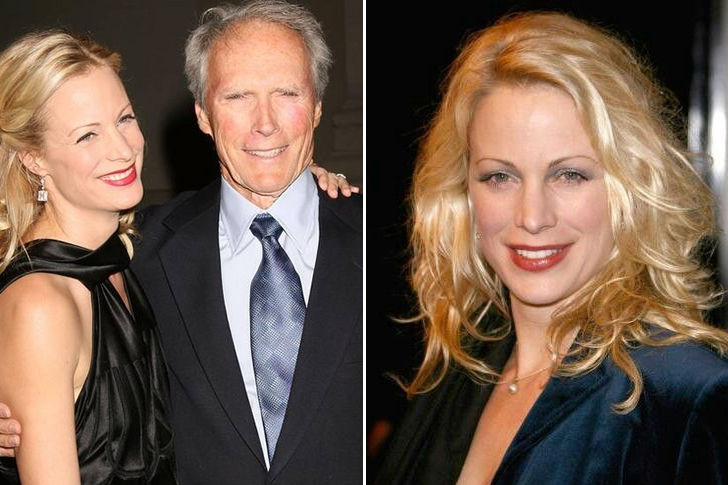 Alison Eastwood is one of Clint Eastwood's eight kids. One could argue that Alison is the most prolific and multi-faceted among her siblings. She's an actress with a long list of acting credits to her name. Interestingly, Alison starred alongside her father in the 2019 film The Mule. Aside from being a prolific actress, Alison is also a producer and director who pursued a modeling career! To top it all off, she also has a career in fashion design that's starting to pay off quite well for her.
Alison's mother is Maggie Johnson, who is Clint's first wife. Alison shares quite a resemblance with her father when it comes to marriage and relationships. She's already been married twice, and she's currently married to Stacy Poitras. Alison and Stacy certainly won't have problems sustaining their lifestyle as Stacy has a stable profession as a carving sculptor, and Alison has an astounding net worth of $375 million! She surely won't need to ask for help from her legendary father with a fortune like that!
Kyle Eastwood – Clint Eastwood's Son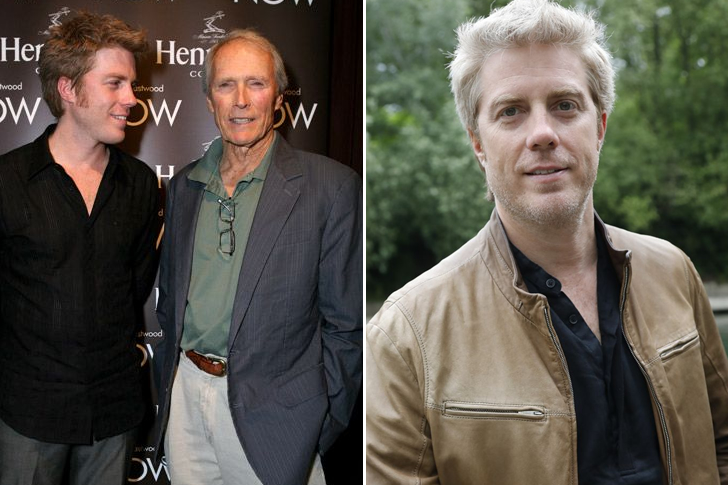 Kyle Eastwood is Clint Eastwood's second child from his first marriage with Maggie Johnson. Unlike his sister, Kyle opted to pursue a role that allowed him to be creative behind the scenes. He may not have a long list of film credits like his siblings, but he surely has a unique talent. Kyle Eastwood is known for being the musician among his siblings, and he's already released a handful of albums. If you're into jazz and music overall, his album The View From Here & From There to Here is definitely a must-listen!
Being a musician certainly didn't exempt Kyle from participating in the family business. He's contributed a ton of his music to numerous Clint Eastwood films. Kyle has played a vital role in the soundtrack for Million Dollar Baby, Gran Torino, Letter From Iwo Jima, and many more! As of this writing, he still goes on numerous jazz performances, and he's managed to earn a $10 million fortune for himself!
Morgan Eastwood – Clint Eastwood's Daughter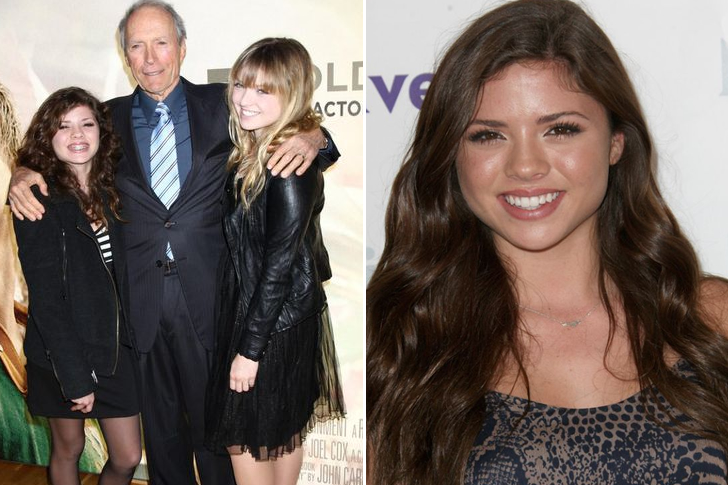 Morgan Eastwood is another one of Clint's eight kids, and she's the youngest daughter of the legendary actor. Her mother, Dina Eastwood, was an American TV news anchor, reporter, and actress. Dina is Clint's second wife, and she gave birth to Morgan a few months after getting married to Clint.
Being the child of Clint Eastwood surely has its perks — Morgan got to appear in some of Clint's movies. Some of Morgan's acting credits as a child actress include Million Dollar Baby, Changeling, and others. Apart from her various film appearances, Clint's youngest daughter grew up relatively normal. She's now 25 years old and is currently starting to make a name for herself in the film industry as a producer. Morgan could definitely use some of his father's advice as Clint had also produced several films throughout his career!
Kathryn Eastwood – Clint Eastwood's Daughter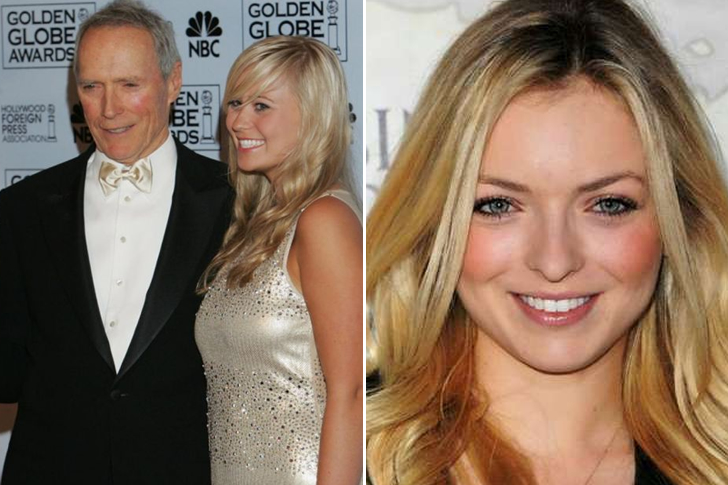 You may remember Kathryn Eastwood as Miss Golden Globe. Indeed, she was once Miss Golden Globe, and her responsibilities involved helping presenters hand awards out during the Golden Globes Awards. Interestingly, Miss Golden Globe is the legendary Clint Eastwood's daughter with Jacelyn Reeves. Kathryn is Clint and Jacelyn's second child together. Aside from being Miss Golden Globe, Kathryn also managed to carve a path as an actress and a writer. Some of Kathryn's acting credits are in the films Jersey Boys, American Virus, and Virus of the Dead.
Kathryn's sibling is actor Scott Eastwood. She's one of Clint Eastwood's eight children from multiple women. Luckily, all of them are incredibly close and share the same passion for acting and film. If Kathryn ever decides to write a specific film or project, she'll have numerous people to ask insight from, including Clint Eastwood, her legendary father!
Kimber Lynn Eastwood – Clint Eastwood's Daughter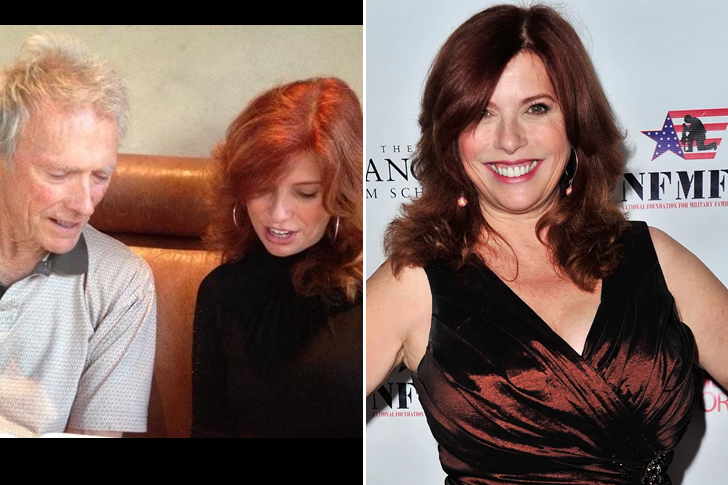 Kimber Lynn Eastwood is the love child of Clint Eastwood and Roxanne Tunis. She was born in June 1964, but her identity as Clint's daughter was only reported 25 years later, in 1989. Despite living in secrecy, Clint still provided for Kimber Lynn's needs and gave her the love and affection that she needed as a child. Due to the family's desire to avoid potential public scrutiny, not much information is available about Kimber Lynn's childhood. However, she's managed to make quite a career for herself! Kimber Lynn followed her father's footsteps in acting and she also has numerous film credits in her resume!
Kimber Lynn works in Hollywood, just like her seven step-siblings. Alongside being an actress, she's also an accomplished make-up artist! In 2014, Kimber Lynn Eastwood added another title to her resume as she started producing movies. She's produced many films in such a short timeline, including popular films like Rapture, Dominion, and Aliens vs. Vampires.
Laurie Murray – Clint Eastwood's Daughter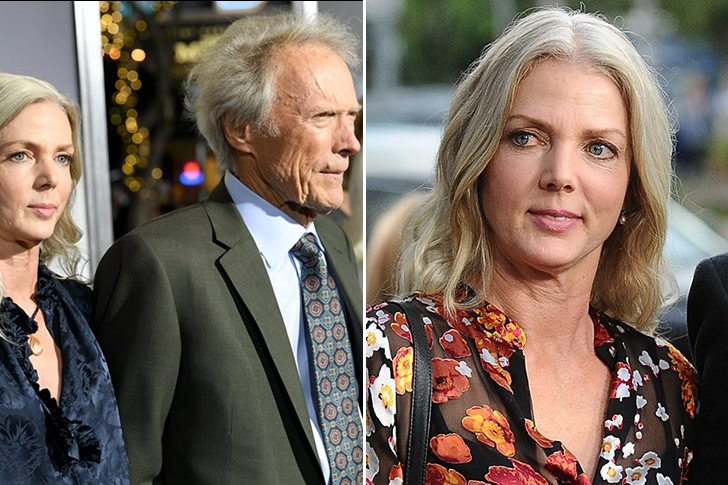 The story of Laurie Murray is undoubtedly the most interesting out of Clint Eastwood's eight kids. Laurie Murray was born in 1953 during the time that Clint Eastwood was dating Maggie Johnson. Laurie was eventually given up for adoption at that time, and it took her almost 30 years to learn who her father is. She eventually tracked Clint down, but the identity of her biological mother is still unknown. What's known is that she ended up in the arms of her foster mother, Helen Warren.
Laurie doesn't share a prolific acting career filled with numerous acting credits like her other seven step-siblings. However, Laurie and her family were supposedly wealthy in their own right. With this fact, Laurie certainly didn't track down her iconic father for money alone. She's a nice woman who had no intention of trying to piggy-back off of Clint Eastwood's $375 million fortune.
Joely Fisher – Connie Stevens' Daughter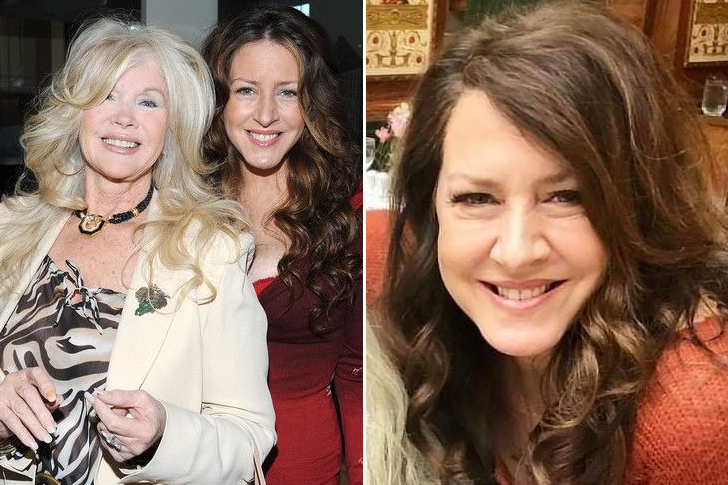 You might recognize Connie Stevens and the sparkle that she added to numerous films and television shows back in the late 50s and 60s. Stevens had two kids, and one of them is Joely Fisher, who's managed to follow her footsteps in acting. Joely Fisher is Connie Stevens' child with fellow entertainer Edwin "Eddie" Fisher. Joely got her breakthrough in 1994 when she starred as Paige Clark in the hit ABC sitcom Ellen. After Ellen, Fisher went to star in a long list of film and television shows, just like her mother.
Today, Joely Fisher is now 53 years old and is still appearing in a handful of credit roles in feature films and TV shows. She currently resides in Los Angeles together with her husband and three daughters. Interestingly, Joely lives next to her sister Tricia, with whom she's very close.
Tricia Leigh Fisher – Connie Stevens' Daughter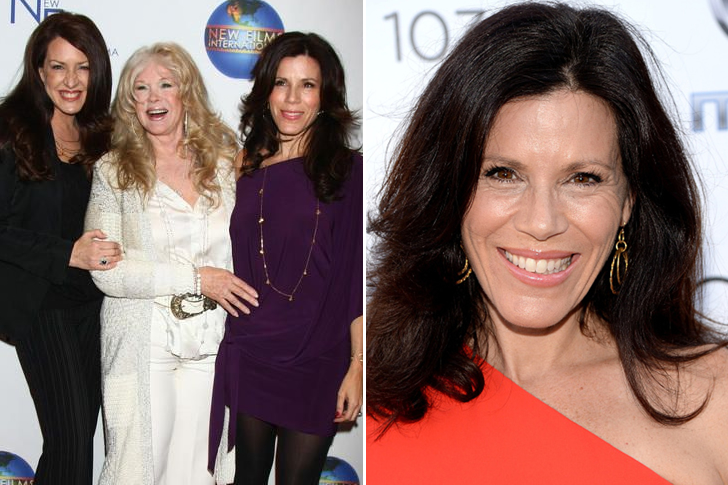 Connie Stevens didn't just give birth to one entertainer, rather, she was able to produce two! Tricia Leigh Fisher is Connie's second child with fellow entertainer Eddie Fisher. Tricia Leigh certainly honored the family tradition and became an actress herself. Like the other people in their household, Tricia Leigh carved a career in acting and landed several credit roles in film and TV shows. Her most notable role was in Power Rangers: Bio-Man, where she took on the role of "Trini Crystal," or Power Ranger Yellow, in the 1986 series.
One could speculate whether Tricia and her sister got numerous acting roles because they are both Connie Stevens' daughters. However, Tricia Leigh didn't just settle for an acting career. She's also managed to carve a music career for herself and has released two studio albums, as well as numerous hit singles and.
Coco Arquette – Courteney Cox's Daughter
Who could forget Courteney Cox and her credit role as "Monica Geller" in the hit NBC sitcom Friends? Cox also managed to gravitate towards acting in films as she was able to star in films like Scream, Talhotblond, and many more. Today, Cox manages an acting career while being a mother since she has two kids, one of whom is a teenager, Coco Arquette. Coco Arquette, now 16 years old, is Courteney's child with her former husband, David Arquette.
One could make a case that Coco Arquette looks exactly like the younger version of her famous mother. Indeed, Coco has an uncanny resemblance to Courteney and she's shown that she's incredibly comfortable in front of the camera! With this, Courteney might have another actress and entertainer in their household pretty soon. Coco will easily flourish in acting as she's got her mother that can help show her the way to Hollywood success!
Ella Craig – Daniel Craig's Daughter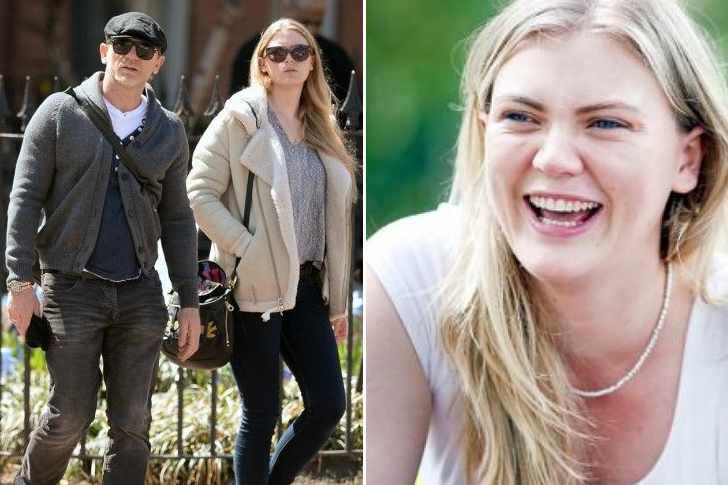 Daniel Craig is the actor who currently plays James Bond. Interestingly, "James Bond" is also a father to a 29-year-old actress named Ella Craig. She was born in 1992 and was Craig's child with fellow actress, Fiona Loudon. Although Ella's parents separated when she was young, Craig and Loudon, to some degree, tried to give her a normal childhood. The parenting must have worked because Ella managed to follow in her parents' footsteps in acting.
Without a doubt, Ella Craig is incredibly serious about acting. There are rumors that Daniel Craig has been pushing the people behind the "Bond" series to make Ella Craig the next "Bond" girl. Ella certainly has prior film experience, and she also has her father, who knows the ins and outs of the franchise. There's certainly no question that Daniel Craig's daughter will be able to adjust easily as the next "Bond" girl.
DJ Rodman – Dennis Rodman's Son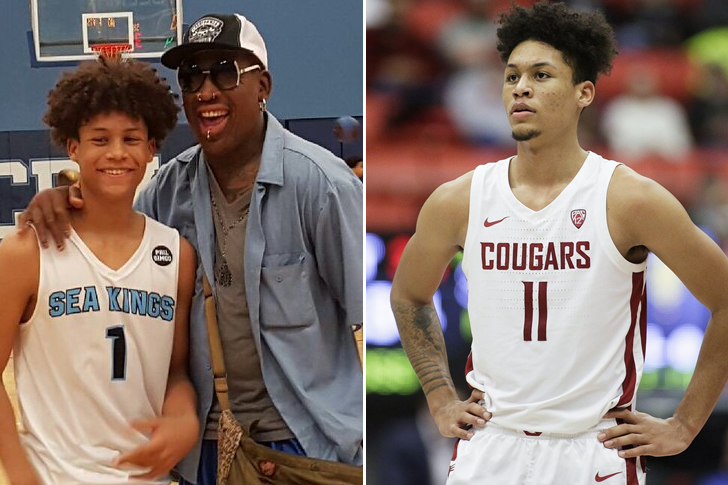 Who could forget Dennis Rodman's presence in the NBA during the late 80s and 90s? Dennis played intensely, and he showed fierce abilities throughout his career. He aptly earned the moniker "The Worm" for the way that he played. Interesting, "The Worm" is also a father of three, and one of them is also a brewing basketball star named DJ Rodman. DJ started playing basketball in High School, where he was a top college recruit for Corona del Mar High School & JSerra Catholic High school.
DJ Rodman certainly has big shoes to fill, being the son of a Hall of Famer. At present, though, he's doing well for himself. He is currently playing the small forward position for the Washington State Cougars. Without a doubt, Dennis Rodman's investments toward his kids isn't just monetary, he makes sure to pass on his knowledge to them as well.
Trinity Rodman – Dennis Rodman's Daughter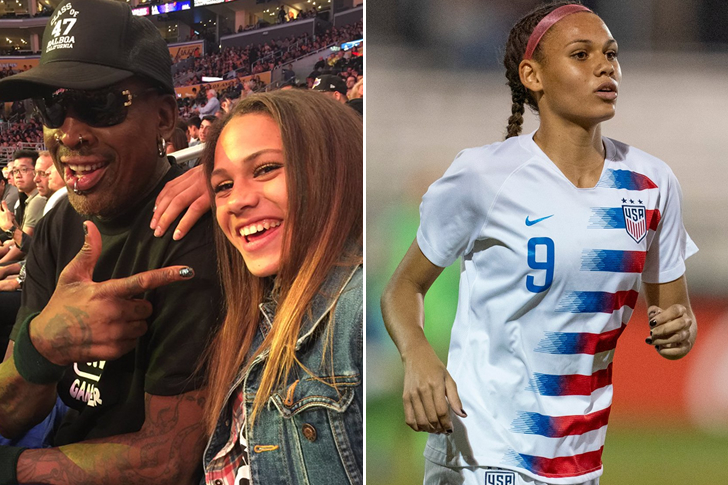 Trinity Rodman is the daughter of former NBA basketball player Dennis Rodman. It looks like she's following her father's footsteps in becoming a renowned athlete but in a different sport! On January 2021, Trinity became the youngest soccer player to be drafted into the National Woman's Soccer League. She's only 18 years old, but her future is already looking bright in the world of sports.
Her father is a famous athlete with a big personality, which probably inspired Trinity to work hard so she can move away from his shadow. She wants to be more than "Dennis Rodman's daughter" and just be "Trinity Rodman." With the way her soccer career is going, Trinity is excited to start going on her own path. She said that she'll always be grateful for her father and the fact she never needed student loans to follow her dreams thanks to his hard work.
Alexis Rodman – Dennis Rodman's Daughter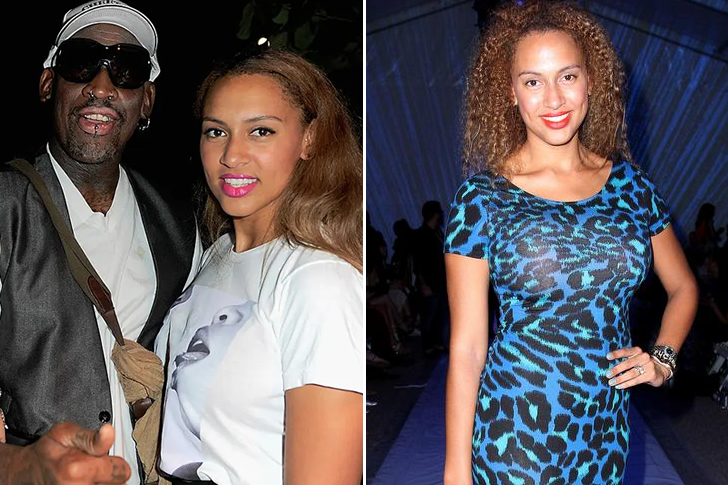 Alexis Rodman is Dennis Rodman's first and only daughter with his first wife, model Annie Blakes. During the years of Alexis' childhood, she and her father didn't have the best relationship, which was hard on the young girl. Dennis was not in a good situation, and the distance between them grew. Things have changed now, and the two seem to be closer than ever. In ESPN's 30 for 30 documentary, Dennis Rodman: For Better or Worse, Alexis gave credit to his father as a "really beautiful person."
Unlike her celebrity father, Alexis lives a quiet, married life. In 2017, Alexis gave birth to her first beautiful son, Vincent. Dennis was so excited about the news and even posted about it on his social media accounts. He's happy that he is now a grandfather and will likely be one of the coolest ones at that.
John David Washington – Denzel Washington's Son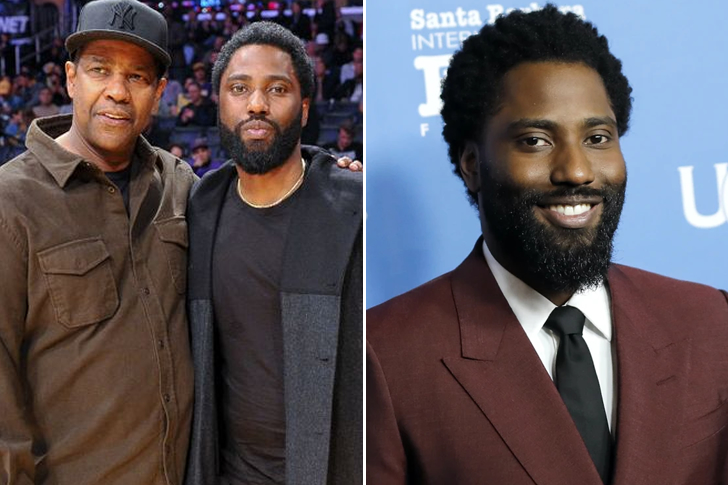 John David Washington didn't start out as an actor like his father, Hollywood veteran Denzel Washington. Before impressing audiences with his talent in acting, John David was a professional football player. He played for Morehouse College and performed remarkably as a running back. His father also played collegiate basketball when he was at Fordham University, so their career paths aren't too different if you think about it.
Did you know that John David knew acting really was what he wanted to do from the start? Now, he is starting to build his acting resume with all the fantastic films he's done in the last few years. His most notable role is in BlacKkKlansman for which he received nominations for Best Actor from the Golden Globe Awards and Satellite Awards. Not a bad start, we think. We hope he learns money management, too, considering the success coming his way.
Olivia Washington – Denzel Washington's Daughter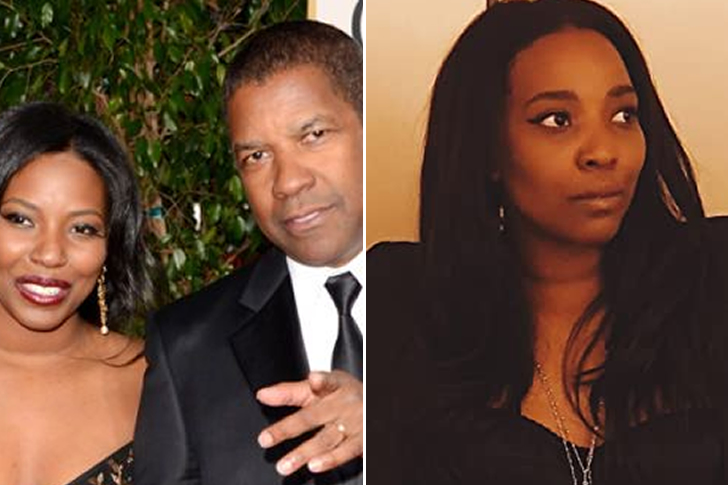 It's safe to say, everyone in Denzel Washington's family is talented. They all seem to lean towards the same industry as their father. Another of his children is Olivia Washington, who is also an upcoming actress. As early as now, she's showing plenty of potential. Before she started acting, Olivia focused on her education. It's reported that the young woman graduated from New York University.
Now, she is making a career investment in acting, and her father couldn't be prouder. Denzel even joked that the young woman is coming for her brother's career, given the success of her most recent work. It's no surprise that Olivia is proving that she's as impressive as her family members, even though there must be some pressure to it. Some of the movies she's been are The Butler, The Comedians, and her recent film The Little Things.
Malcolm Washington – Denzel Washington's Son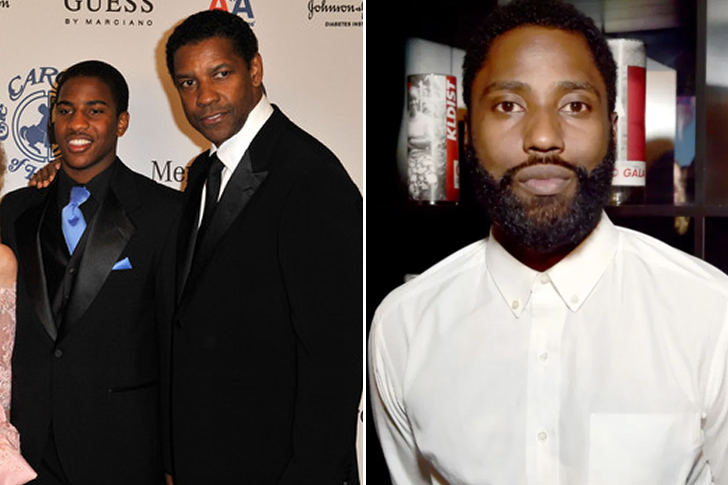 Malcolm Washington is Olivia Washington's twin brother. Unlike his father and twin sister, Malcolm loves working behind the scenes instead of in front of it. Just after the young man graduated from the University of Pennsylvania, he started collecting different industry work credit. Malcolm worked his way up through his own effort, much like his siblings did. He started as a crew for the show She's Gotta Have It then became a production assistant for Chef. Malcolm has done a lot from writing, directing, and producing.
He has also directed a short film called Benny Got Shot in 2017. As a producer, Malcolm produced Summer of 17 in 2017, The Dispute in 2019, and his most recent North Hollywood in 2020. His father couldn't be more proud of all of his kids for being so talented and dedicated to their passion.
Katia Washington – Denzel Washington's Daughter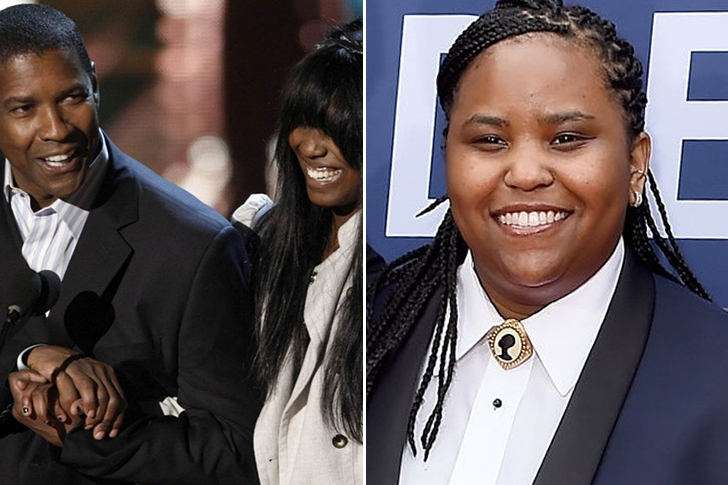 Katia Washington is Denzel Washington's eldest daughter, and just like the rest of her family, she's making a career in show business. Katia graduated from Yale University and got her law degree, but her passion is acting. She is building her career as a producer, and her father couldn't be more proud. He even slipped during an interview with GQ and revealed Katia was working with Quentin Tarantino in Django Unchained. She worked in the critically acclaimed movie as an editorial manufacturing assistant while starting her career.
Denzel is very proud of everyone in his family. When he talks about Katia, the actor always says that he loves his older daughter's independence. Even if Katia is still known to as "Denzel Washington's daughter", she wants to make a name for herself. She is gradually making that happen with her career as a producer.
Tracee Ellis Ross – Diana Ross' Daughter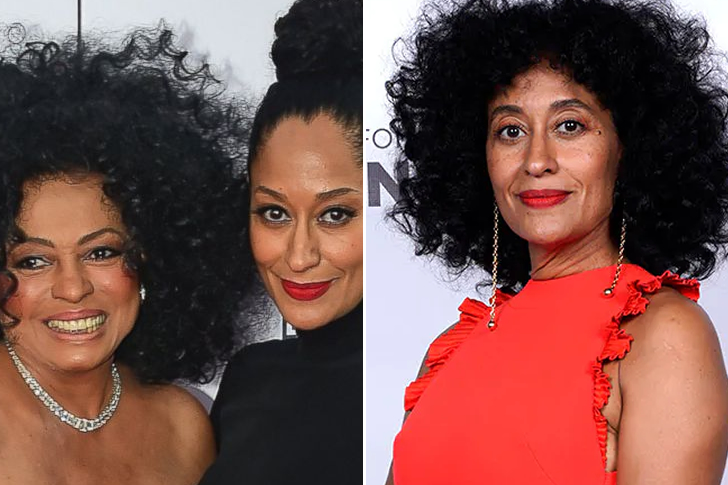 Tracee Ellis Ross is legendary singer Dianna Ross's daughter with Robert Ellis Silberstein, and just like her mother, Tracee is born to be in the limelight. She might not have followed Ross's footsteps as a singer, but Tracee has already made a name for herself in the acting industry. Her breakthrough came when she got the lead role in the hit television series Girlfriends. Tracee received acclaim and awards for her portrayal of Joan Carol Clayton, a successful lawyer looking for love and adventure! The actress has since enjoyed a fantastic career, and she continues to show us that she is a star just like her mother.
Her most recent works are in the television series Black-ish and its prequel spin-off Mixed-ish. Hard work and perseverance runs in this family considering how Tracee and Diana both tackled their careers to achieve their dreams.
Evan Ross – Diana Ross' Son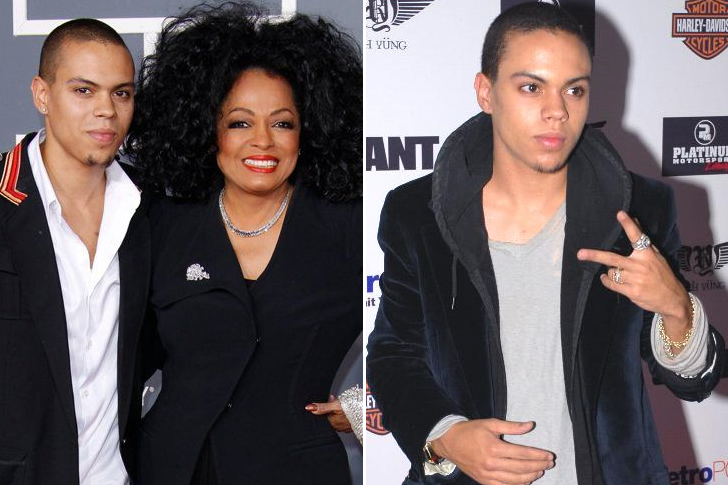 Ross Evans is Diana Ross's son with the late mountaineer Arne Næss Jr. He is currently an actor and a musician. He started his acting career while he was still a student. Ross got his first significant role in a film called ATL, where he co-starred with well-known rappers T.I. and Big Boi. From there, the young man continued impressing the world with his craft and even received rave reviews from his performance in the HBO television film Life Support.
Evan started making music in 2007. Diana Ross is one of the most legendary singers of her time, so Evan has big shoes to fill. He proves that he can shine with the music he releases. His most recent work is a collaboration with his wife, Ashlee Simpson, called Ashlee + Evan. Their musical investment was released on October 12, 2018.
Rhonda Ross Kendrick – Diana Ross' Daughter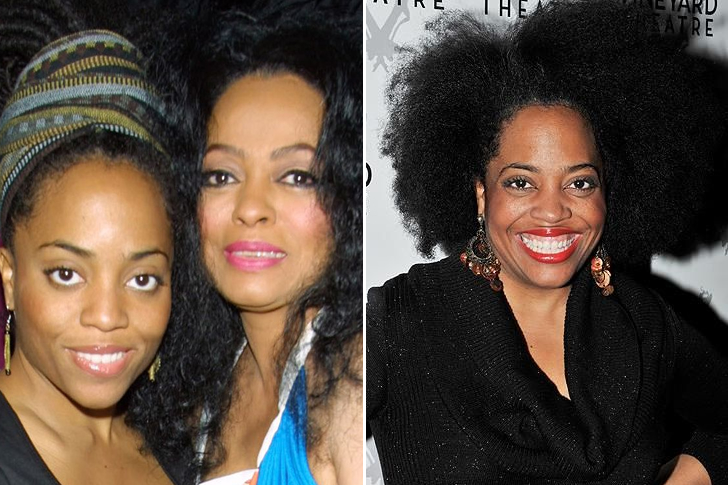 Rhonda Ross Kendrick is Diana Ross's daughter with the Motown Records founder, Berry Gordon. She has followed in her mother's footsteps, thanks to her incredible voice, which is reminiscent of Diana's. The passion for singing certainly runs through her veins. In 2013, she performed as the opening act for Diana's tour, In The Name of Love. The two love singing and performing together and they both participated in a 32-day summer tour in 2019.
Music brings people together, and this family is filled with so much harmony that the bond between Rhonda and Diana is unbreakable.Other than singing, Rhonda has also ventured into acting. One of her most notable acting credit is her portrayal of Toni Burrell in the television show Another World.  The singer is just like her mother when it comes to pursuing different things but always returning to her passion: music.
Chudney Ross – Diana Ross' Daughter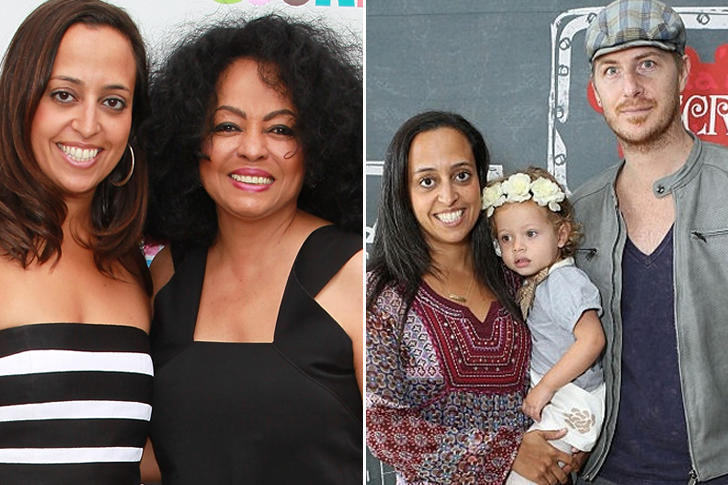 Chudney Ross is one of Diana Ross's daughters, and just like the I'm Coming Out singer and her sisters, she also has a passion for working in show business. Unlike her mother and her siblings, Chudney is more interested in the behind-the-scenes work instead of the spotlight. Chudney decided to become a producer and production manager after she graduated from Georgetown University. She was the producer for the television series Mesmerized and the production manager for Fame.
Chudney's credits contain more than just behind the scene jobs, such as being in the television series Fashion News Live from 2005 to 2014. She has also penned a children's book called Lone Bean and founding a business investment called Books and Cookies. Diana is very proud of Chudney and her siblings for everything they've pursued and achieved in life. Her legacy lives on her children and grandchildren.
Ross Næss – Diana Ross' Son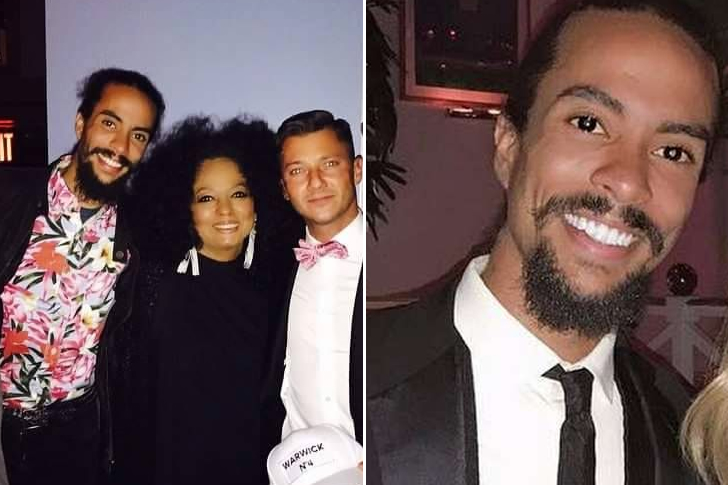 Ross Naess was born in 1977, a year after Diana Ross and Arne Næss Jr. tied the knot. He currently works in the show business as an actor and producer. Among his credits is producing the movie Acid Girls in 2014. Compared to his siblings, Ross lives a more normal life, and he enjoys being a father and a husband. He got married to Kimberly Ryan, his longtime girlfriend, in 2017, and guess who officiated the wedding? His own mother!
Aside from doing this, Diana also sang during the ceremony as well, making everything even more magical. Ross said that seeing her mother perform during the wedding made everything perfect.Ross has made business investments in different things, such as being a co-founder of a lavish nightclub called Warwick LA, the Like a Gentleman Barbershop, and a performance and event venue UnTapped Series.
Jordan McGraw – Dr. Phil's Son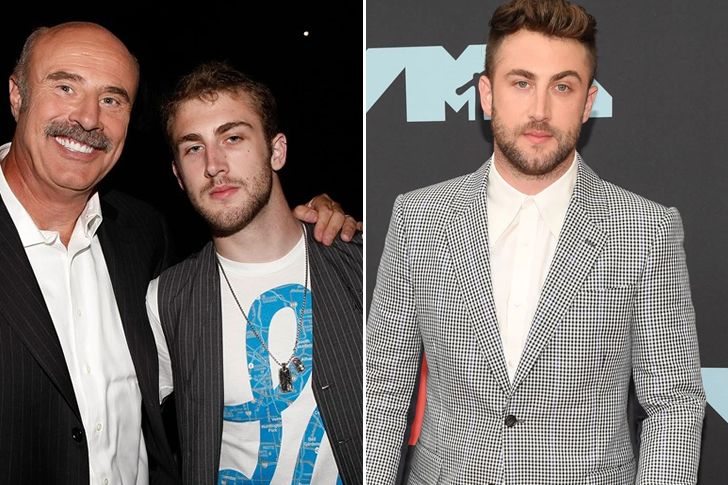 Jordan McGraw is the son of the legendary pop culture figure Dr. Phil McGraw, who is the host of the popular television show Dr. Phil. He grew up around the glitz and glam of Hollywood, and it influenced him throughout his life. He later went into the music industry and was part of the rock band Stars in Stereo from 2011 to 2015 as the lead guitarist. Jordan is a multi-instrumentalist and can play the piano too!
He also received writing credit for most of the songs they have in their debut album, Stars in Stereo.Jordan is close with his family, especially his father, and is now starting a life of his own. He married Morgan Stewart on December 9, 2020, and they welcomed their first child on February 18, 2021. Dr. Phil is thrilled about the family his son has for himself.
Jay McGraw – Dr. Phil's Son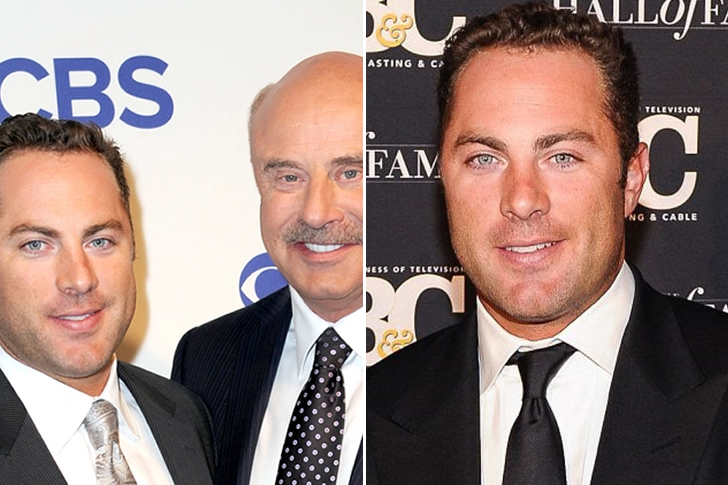 Jay McGraw is also the son of the television personality Dr. Phil McGraw who hosts the show Dr. Phil, where Jay works as executive producer. The father and son work a lot together, and they even co-founded the company Stage 29 Productions. His career working behind the scenes is incredible, and he has received much acclaim for it. One of his most outstanding achievements is being an Emmy Award-winning creator and executive producer for the show The Doctors.
Jay has done so many things in his career, not only as a producer but as a writer. He has written six books and has become a #1 New York Times bestselling author.There's no denying that Jay is an accomplished man, just like his father. With a law and psychology degree, a pilot license, a SCUBA diving certification, and more, there seems to be nothing Jay will not try!
Jake Hoffman – Dustin Hoffman's Son
Dustin Hoffman is a very versatile actor known for his strength in portraying emotions and vulnerability. He also excelled in playing antiheroes in films and got acclaim for it. His son, Jake Hoffman, followed in his footsteps and pursued an acting career, too. They even starred in an HBO television series called Luck and played as grandson and grandfather. Jake is not only interested in acting, but he's very passionate about the film industry as a whole.
He went to NYU Film School and graduated in 2003. He has received credit for directing music videos and directing short films. In 2014, Jake made his directorial debut with the romantic drama film Asthma.Jake lives a more low-key life and he barely has any social media presence. Still, his presence in Hollywood is more than enough for everyone to remember him and not just as "Dustin Hoffman's son."
Rebecca Hoffman – Dustin Hoffman's Daughter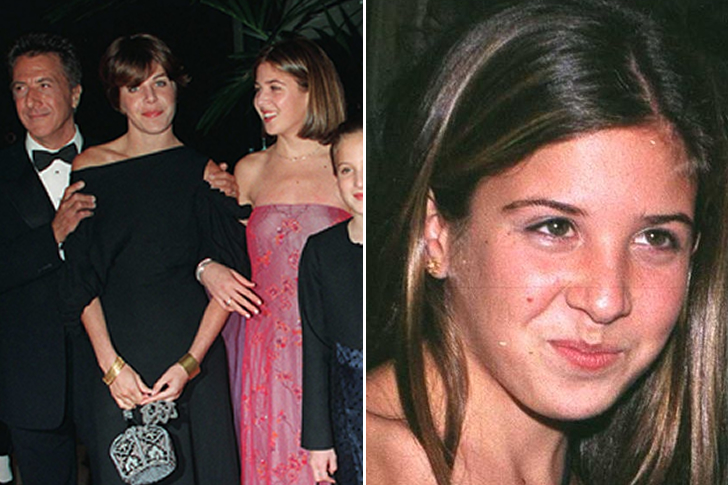 Rebecca Hoffman is Dustin Hoffman and Lisa Gottsegen's second child, and she was born on March 17, 1983. Rebecca pursued an acting career at a young age and fortunately, one of her first roles was alongside her father in their 1991 film Hook. Even her younger brother Jake, had a small appearance in the film making it very much a family affair. She also received further credit when she worked on the television film Le Nozze di Figaro as Barbarina in 1996.
Rebecca didn't continue acting afterward and instead focused on her studies. She studied in Berlin, Germany, until 2004, and then later attended Barnard College in New York City. Rebecca may have once held a passion for acting, but her ambitions are now focused somewhere else. She lives a private life even with the limelight shining brightly on her family.
Karina Hoffman-Birkhead – Dustin Hoffman's Daughter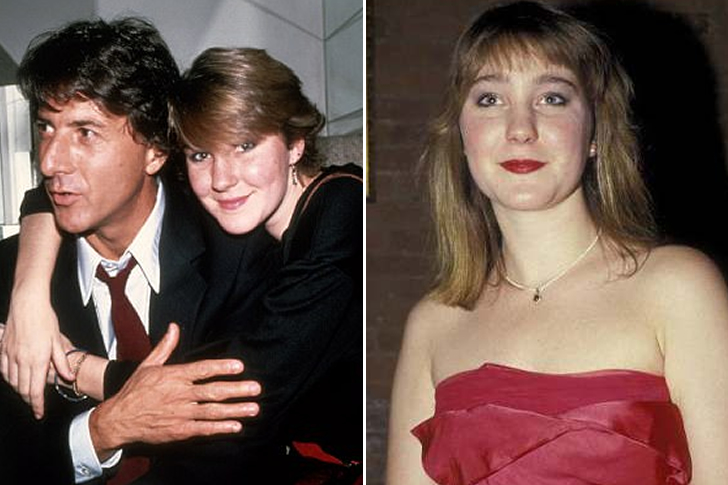 Born in 1966, Karina Hoffman-Birkhead is hit actor Dustin Hoffman's adopted daughter who he also took in upon marrying an equally famous actress, Anne Byrne. Although not much is known about Karina since she didn't follow her parents career path, she still has her very own stories to tell since she still is the daughter of hit film industry icons.
For one, she comes from quite the family tree since she's one of the 6 prominent Hoffman children. Being the eldest daughter in the family, Karina mentioned that the legacy and wealth of her father was intimidating to be born into. However, despite this privilege, Karina made sure to make a name for herself on her own. Although Karina opted to stay out of the limelight, this didn't stop her from finding her way in the world at her own pace.
Max Hoffman – Dustin Hoffman's Son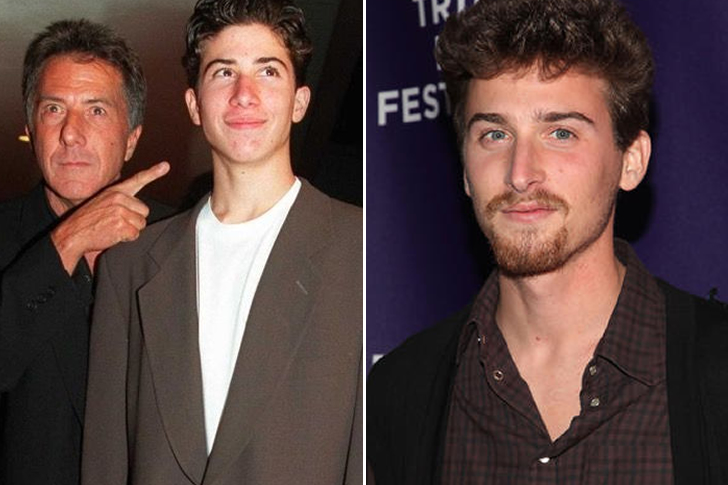 Next, we have the youngest boy of the Hoffman family, Max Hoffman, seemed to have inherited the knack for acting from his father since he too has taken to the industry like a natural. Born in 1984 in the sparkling city of Los Angeles, Max would attended the Film and TV School of the Academy of Performing Arts in Prague as a career investment.
This education choice greatly played a part with regards to his career path, considering that he took up his first few roles in the film industry soon after. Known for being an actor and director, he's best remembered for appearing in Hook, Anything, and Greenberg. When it comes to his other projects, Max had also appeared in his brother Jacob's feature film entitled Asthma. When it comes to Max and Dustin's relationship, the apple truly doesn't fall far from the tree.
Alexandra Hoffman – Dustin Hoffman's Daughter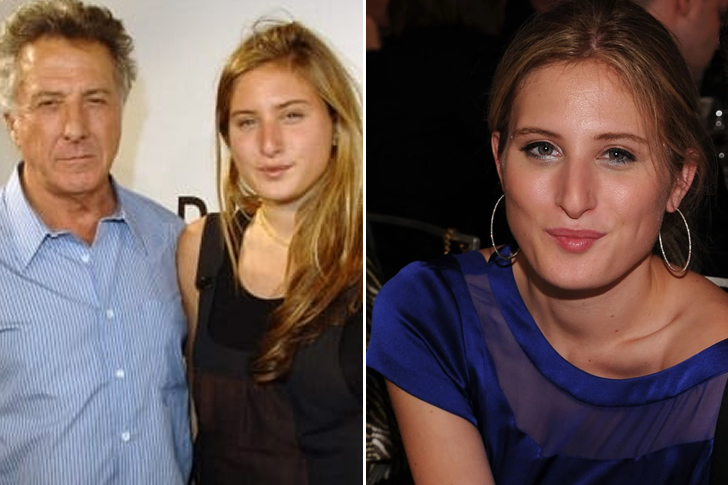 When it comes to the good-looks department and skilled acting qualities, it's safe to say that out of Dustin Hoffman's adorable bunch, Alexandra "Ali" Hoffman has gotten the lucky draw. Being the youngest of the family, Alexandra is all grown up and building a career for herself. She appeared in 2002's Moonlight Mile and received much credit for her performance, not just for being Dustin's daughter.
In The Moonlight Mile, she got to show her old man what she was made of. Not just because it was a challenging role, but also because she had to act alongside him and an ensemble of acclaimed actors and actresses. It wouldn't be show business if there wasn't talk about her personal life. From what reports suggest, the actress had also started dating hit comedy actor Jonah Hill. We hope she continues on the path she is now and succeeds even more.
Jenna Byrne – Dustin Hoffman's Daughter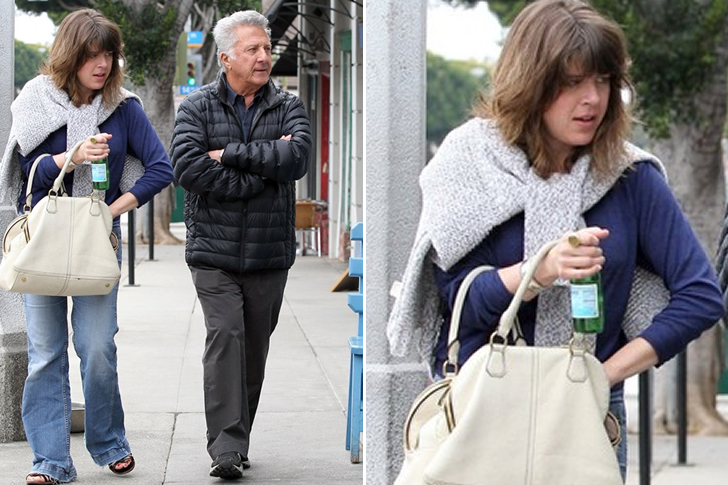 Without a doubt one of Dustin Hoffman's lovely daughter Jenna Byrne is a natural actress. At present, she also boasts of an impressive acting resume. She was born on October 15, 1970, in the bustling city of New York, to a family of very talented creatives. She chose not to use her father's last name and instead opted to use an alias upon starting her career, perhaps to avoid being overly associated with his legacy from the beginning.
Over the years, she has made significant investments to her acting career, which have all greatly paid off. Sure, she isn't as prolific as her father when it comes to the projects she's been involved in, but Jenna has plenty of time to really establish her reputation in the industry. She has appeared in 1995's Outbreak, 1997's Wag the Dog, and 1998's The Wedding Singer.
Angel Iris Murphy Brown – Eddie Murphy's Daughter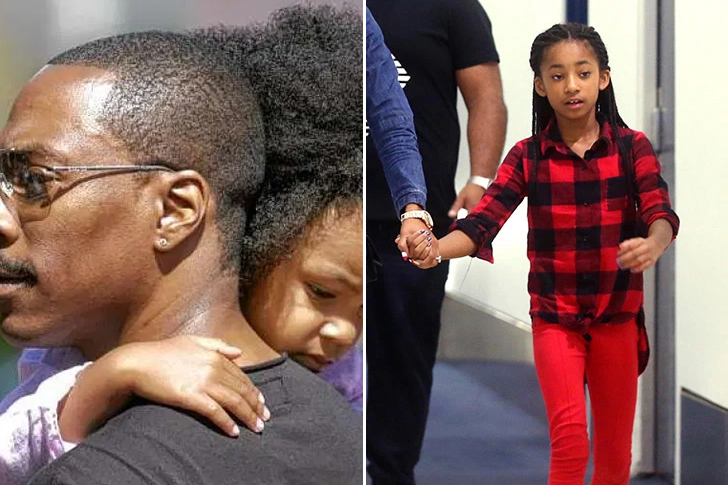 There's always been a bit of a bad rep associated with people who have a lot of children. Some people think there's bound to be some neglect, but this isn't always the case. Just take Eddie Murphy's brood of 10 for example. Not only were they all cared for, each one has grown up to be successful on their own. Legendary Eddie Murphy is most notably known for his outstanding skills as showcased in his hit films Coming to America, The Nutty Professor, and Dr. Doctor Dolittle.
These are just some a few of the notable films he has to his name. Aside from contributing much to the world of comedy, whether it be through acting, he is also known for the investments he has made toward his children. This includes his daughter, Angel Iris Murphy Brown. She is his youngest and only child with singer-actress, Melanie B.
Bria Murphy – Eddie Murphy's Daughter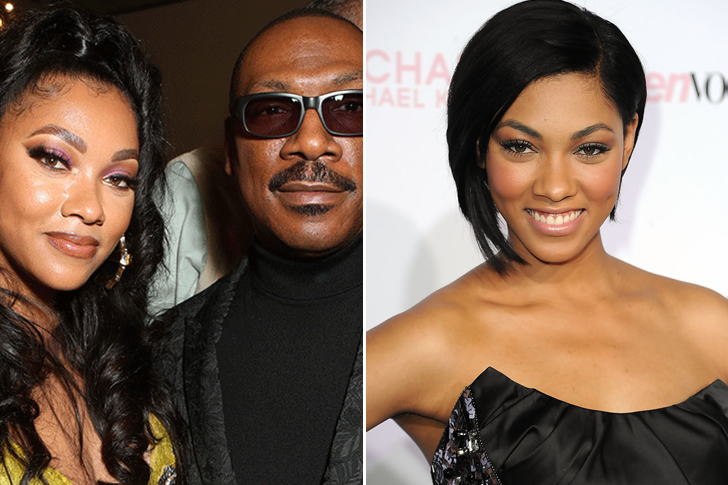 Next in the Murphy bunch is Bria Murphy who has certainly inherited the acting bug and is also one of the most prolific among her siblings. Born on November 18, 1989, even as a young girl, she had been the subject of attention for the public and media. Not only did she get a share of his comedic genius, she also inherited many of her father's charm. From her charismatic smile to her father's enviable wit.
To prove how invested she is in the craft, Bria didn't take the easy route when it comes to starting her career. She first pursued a degree in professional acting and since then, she has bagged roles in a number of notable films. This includes 2003's Daddy Day Care, and 2016's The Perfect Match. With her rising star power, we sure hope she doesn't get overwhelmed by being a celebrity.
Miles Mitchell Murphy – Eddie Murphy's Son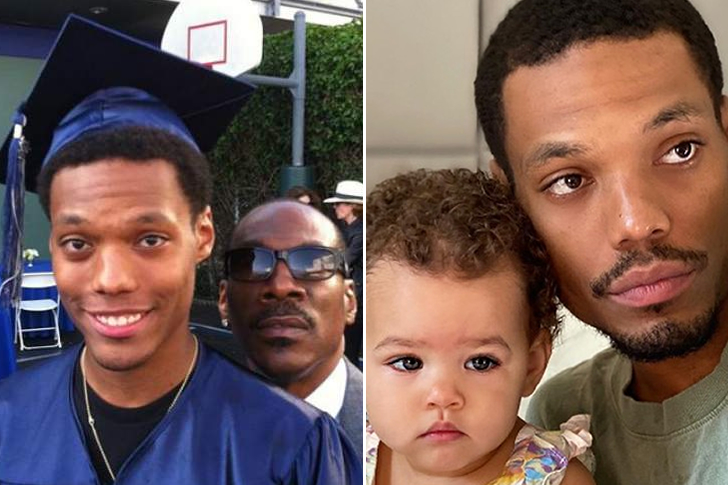 Miles Mitchell Murphy is the fourth from Eddie's brood. His mother is Nicole Mitchell Murphy and few would doubt that he received his good looks from both of his parents. Just take a look at how much he resembles his father, for one! Unlike his siblings who chose the Hollywood path, Miles prefers a much quieter and private life. Despite not being in the same industry, he has also done quite well for himself over the years.
This is likely thanks to some excellent investment planning on his part.Aside from being good at business, Miles is also very much like his father when it comes to family affair as well. He is married and has one child with his girlfriend, Carly Oliva. Evie Isla Murphy is the latest addition to the household, making Eddie Murphy a very proud grandfather.
Bella Zahra Murphy – Eddie Murphy's Daughter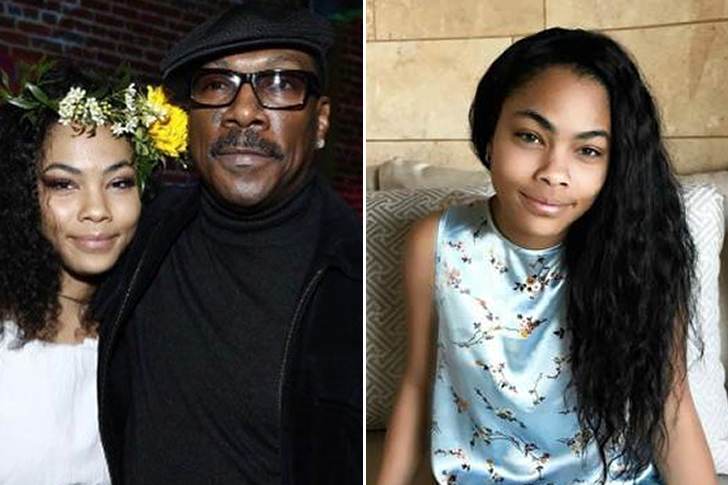 Bella Zahra Murphy is the seventh out of Eddie's children. She is the actor's daughter with former-model Nicole Mitchell Murphy. Much like her siblings, she inherited plenty from her parents, and not least of which is her mother's beautiful features. At such a young age, Bella Zahra is already catch the public's attention so it wouldn't be too farfetched to think that she might choose a career in Hollywood in the future.
Her father, Eddie Murphy, is known for his amazing contributions to the film industry. Not only is he a talented comedian, but he is also a versatile actor capable of switching up the roles he portrays. With such creative energy coming from both her parents, Bella Zahra gets the best of both worlds. The best bit? She doesn't even need to worry about student loans when she does decide on what to do.
Shayne Audra Murphy – Eddie Murphy's Daughter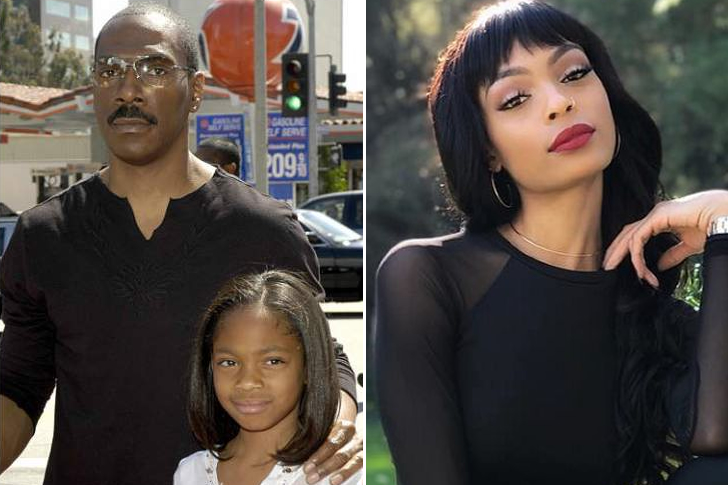 Next up, meet Shayne Audra Murphy who is Eddie Murphy's fifth child. Anyone who has grown up with siblings would know how difficult that can be. There are certain pressures that one must deal with, especially if you grow up in a celebrity family. Even from the beginning, Shayne Audra must have had to deal with these pressures, especially from the media and the public. Everyone wondered whose career she might follow when she grows up.
Now that she's of age, however, it's clear that she's been honing her skills in both acting and modeling.She got her start in reality-TV, but has since established herself as a reputable actress. The degree of her talent is similar to that of her father's, which leaves fans anticipating more from her in the future. What's for certain is that everything is bright for this rising star.
Zola Ivy Murphy – Eddie Murphy's Daughter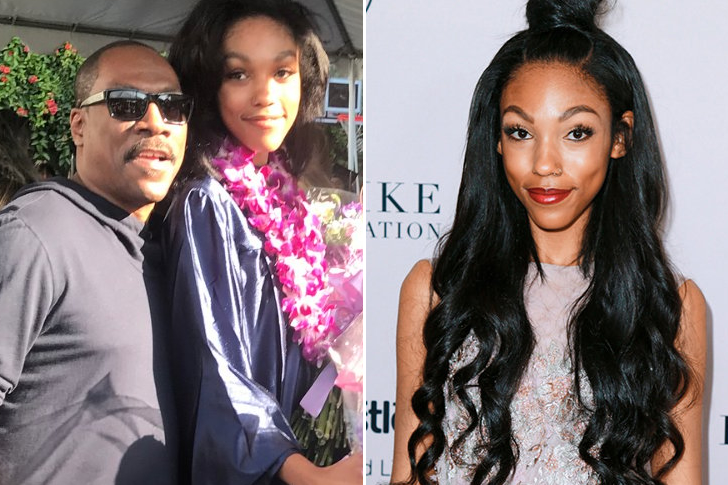 Currently in her early twenties, Zola Ivy Murphy is fast becoming a star in her own right. Of course, this is thanks to her unique brand of beauty and charisma. She is the sixth child of famed comedian Eddie Murphy with his former wife, model Nicole Mitchell Murphy. With that kind of legacy, are we really surprised that this lovely young woman managed to charm everyone and is slowly establishing her own career as a model? She even has 21,000 followers, and counting, on her Instagram page.
While it's still too early for her to reach the same celebrity status as her iconic father, or become supermodel like her mom, it's clear that Zola is on her way to the top. The best bit is that she has her siblings, and her parents, to guide her along the way. Including money management matters.
Eric Murphy – Eddie Murphy's Son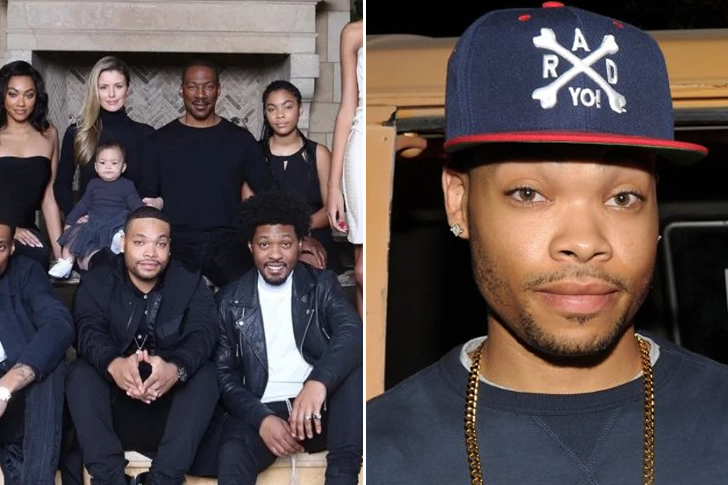 In the year 1989, Murphy had yet another wonderful addition to his household with the birth of his son Eric Murphy from his then-girlfriend, Paulette McNeely. Eric, who is now in his 30s, was born on July of the year 1989 to this lovely bunch of prominent Hollywood icons. Having been born into a family of famous performers and entertainers, you'd think he would have chosen a career in the spotlight, but he opted for a more private life instead.
As the eldest son of the iconic artist, one would assume that Eric must have felt a certain degree of pressure growing up. Perhaps this is one of the reasons why he chose life outside of Hollywood. All we really know is that Eddie's eldest son is known to have a close relationship with Christian, who is the third in line among his 10 children.
Christian Murphy – Eddie Murphy's Son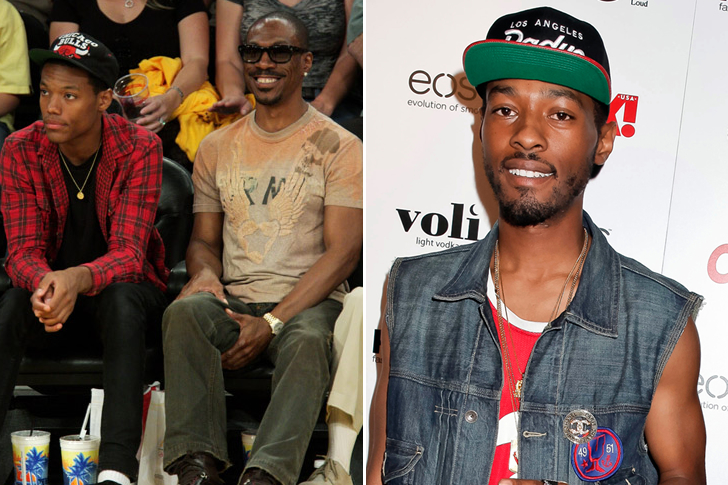 Having celebrity parents is no easy task. Just take Eddie Murphy's children who have all grown up successful, but surely went through a lot of pressure as well. Fortunately, they all seem to be coping well. Christian Murphy, who is currently 29 years old, had already appeared in television shows during the early 2000s. You would be able to spot him in episodes of The Shield and Cougar.
However, instead of pursuing a career similar to his father's, much like his older brother Eric, Christian eventually quit the Hollywood scene.Christian is the third son of Eddie Murphy, and the actor's only child with Tamara Hood Johnson. Since Tamara's life as Christian's mother is relatively a blur in the media's eyes, there was previously some confusion about who his real mother is. Since that has been cleared, he is able to live a quieter life without media scrutiny.
Koraun Mayweather – Floyd Mayweather's Son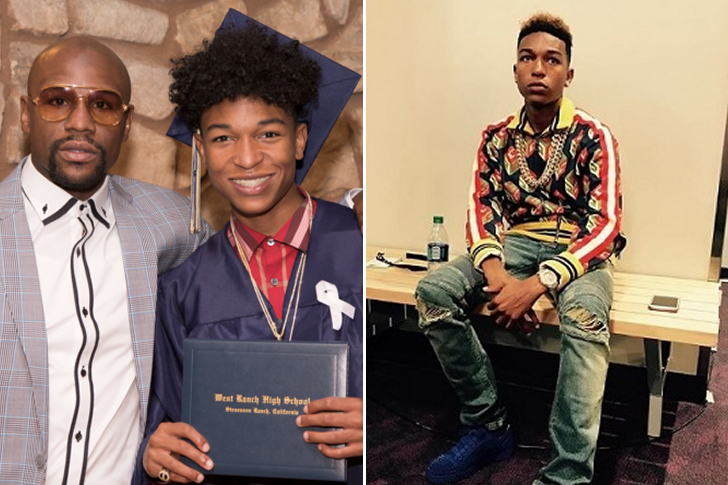 Being the son of Floyd Mayweather, one of the most well-known professional boxers in the world surely has its perks His son Koraun Mayweather is currently 20 years old has found success in the field of music and social media. He is a prominent singer, rapper, and songwriter in America and has successfully released two official songs. Alongside these achievements are a YouTube channel named "King Koraun" and a following of about 315,000 on Instagram. Since then, he has managed to amass a net worth of $3-4 Million.
Koraun Mayweather dedicated a lot of his time to music ever since he was a high school student and decided to pursue his passion instead of getting a degree in a University. With his unimaginable talent and style, we're sure it'll only be a matter of time before he takes over the biggest stages in the world.
Zion Shamaree Mayweather – Floyd Mayweather's Son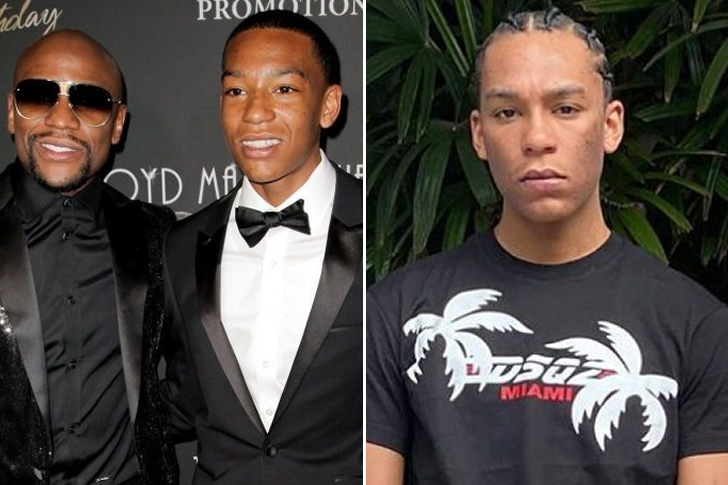 If you were the son of one the most successful athletes in the world, one of the perks is that you would never need money loans! Zion Shamaree Mayweather is the second son of renowned boxer and promoter Floyd Mayweather with his first wife Josie Harris. Now at 19 years old, Zion is a famous social media celebrity, attracting 200,000 followers on his Instagram page.
Not a lot is known about Floyd Mayweather's second son. However, from his social media presence and given the extravagant lifestyle of the family, what we know is that he has afforded himself a Bentley Continental GT, Rolls Royce Cullinan, and a Mercedes G63. Quite fancy for someone who's only 19, right? Well, not if you're from this family. At present, his actual net worth remains undisclosed but is assumed to be about $5 Million.
August Anna Brooks – Garth Brooks' Daughter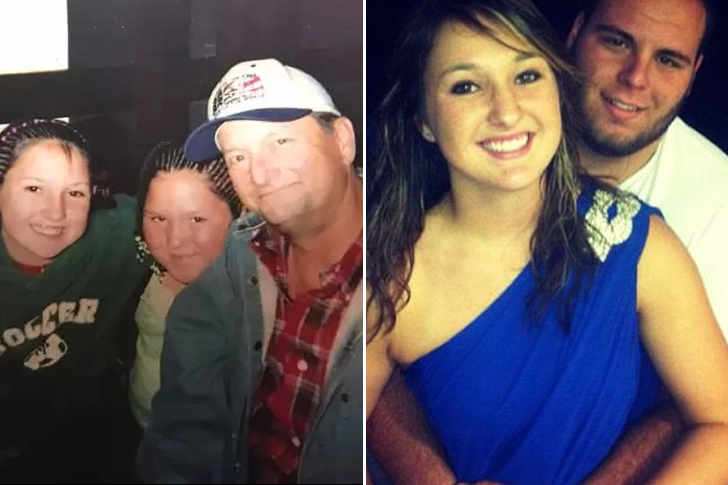 Garth Brooks, popularly known as a singer-songwriter who is well known for mixing country, pop, and rock elements into his music. You might remember some of his hit songs Friends in Low Places, The Thunder Rolls, and The Dance, which are still popular today. Aside from being a talented artist, he is also a father of three, including August Anna Brooks Russell. August began her career after graduating from the University of Oklahoma.
Something that she likely did not need student loans for.She is known to have worked at a law firm in Owasso, Oklahoma, in the early years of her career. Aside from this, she is also a mother of two and welcomed her first child at 19-years-old. Her second child was born in 2011, who she shares with her then-partner Chance Russell. Now a mother, she has reportedly put her law career on hold.
Taylor Mayne Brook – Garth Brooks' Daughter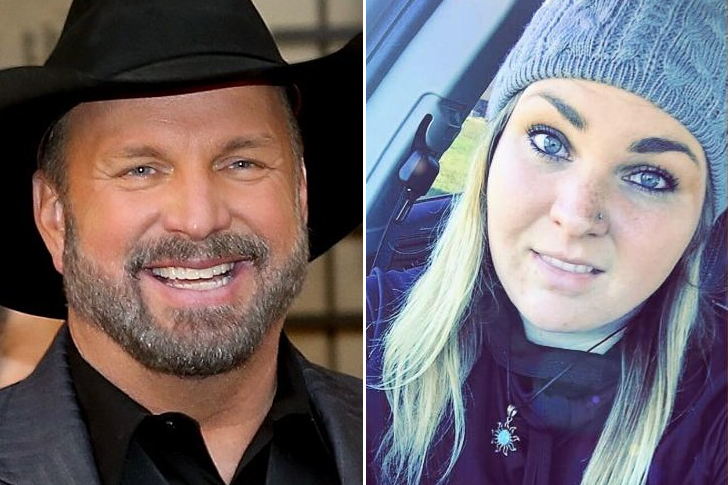 Taylor Mayne Brook the celebrity child of the amazing country singer-songwriter Garth Brooks and his ex-wife Sandy Mahl. Taylor and her other two sisters, Allie Colleen and August Anna Brooks, were known to have grown very close to their stepmom, Trisha Yearwood when their biological parents got separated. Despite not being related by blood, this family has maintained a happy and healthy relationship.
Taylor graduated from Oklahoma State University in 2016 and immediately joined Nashville's Vanderbilt University for her Master's degree in Theology. Far from her family's social way of living, she keeps her life very private. She has never been associated with any scandalous rumors and controversies. Taylor chose to distance herself from the public's eye. She is almost nowhere to be found on any social media platform. We must give credit to Garth, Trisha, and Sandy for raising a humble and dedicated woman like her.
Allie Colleen Brooks – Garth Brooks' Daughter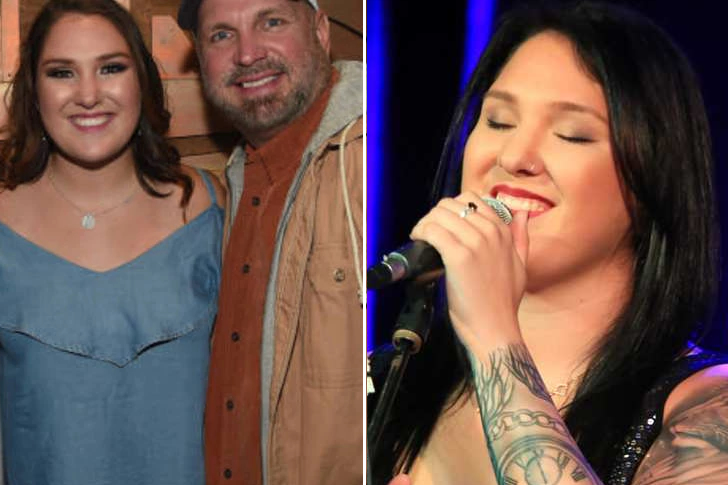 Allie Colleen Brooks is one of the daughters of the prominent country singer-songwriter Garth Brooks. She is the youngest sibling of Taylor Mayne Pearl Brooks and August Anna Brooks. At age 14, she already has a great passion for music, which she continued to pursue even after graduating. She has a degree in Songwriting and Music Business, which will be useful to her in the future.
It was Marcus Hummon, the man behind Ready to Run and Cowboy Take Me Away, who really pushed Allie to create music. He was her co-writer for her debut single Work in Progress. With so much love for her craft and innate talent, people already see her as rising star when it comes to country music. In 2020, she managed to recover from minor health issues and continues promoting her debut album Stones, which was released in April.
Kate Hudson – Goldie Hawn's Daughter
Kate Hudson was raised by her mom, a great actress-producer, Goldie Hawn along with her long-time life partner Kurt Russell. This is because her parents separated when she was only 18 months old. Her biological father is Bill Hudson, a famous musician, and actor. Coming from a family of Hollywood royalties, she developed a strong eagerness to follow in her parents' footsteps.
Kate first appeared on Party of Five in 1996. Her initial success led to more roles in Almost Famous, Fool's Gold and, Bride Wars. The actress has investments in Fabletics, a fitness brand and membership program. Kate is also a New York Times best-selling author for Pretty Happy: Healthy Ways to Love Your Body, which was published in 2016. She most recently appeared in Music, an American musical drama film directed by Sia and released on February of 2021.
Oliver Hudson – Goldie Hawn's Son

Getting one's start in Hollywood isn't always easy and Oliver Hudson would know a thing or two about that. This is despite the fact that he came from a family of established stars. His parents are the award-winning actress Goldie Hawn and actor-musician Bill Hudson. He and his sister Kate Garry Hudson was raised by their mom and stepdad Kurt Russell.
He first got a taste of the spotlight when he played the role of Eddie Doling, Katie Holmes' love interest on Dawson's Creek. Oliver went on to receive credit from projects, such as Black Christmas, Scream Queens, and now, The Three of Us. Recently, the actor began creating a series of virtual workouts, which is widely supported by his fans. Oliver has inspired a lot of people by sharing his routines on how to stay healthy and fit, even while stuck at home.
Wyatt Hawn Russell – Goldie Hawn and Kurt Russell's Son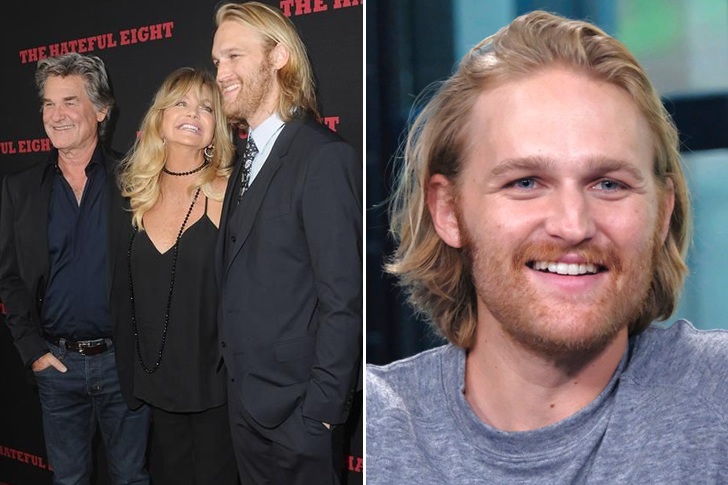 Wyatt Hawn Russell is the son of Hollywood icons, Kurt Russell and Goldie Hawn. Kate Hudson, Oliver Hudson, and Boston Russell are his half-siblings. When he was young, he was best known as an ice hockey player, but following multiple injuries and a growing passion for acting, he later decided to switch careers.
Since then he has landed roles such as Corporal Lewis Ford in Overlord and, David in The Woman In the Window. He had even been nominated for the 16th Teen Choice Awards – Breakout Star award thanks to his performance in 22 Jump Street. He has done guest appearances in famous TV shows such as The Walking Dead. Wyatt will portray John Walker in The Falcon and the Winter Soldier, set for release on March 2020. All of this success is the fruit of his investments and hard work over the years.
Oscar Maximilian Jackman – Hugh Jackman's Son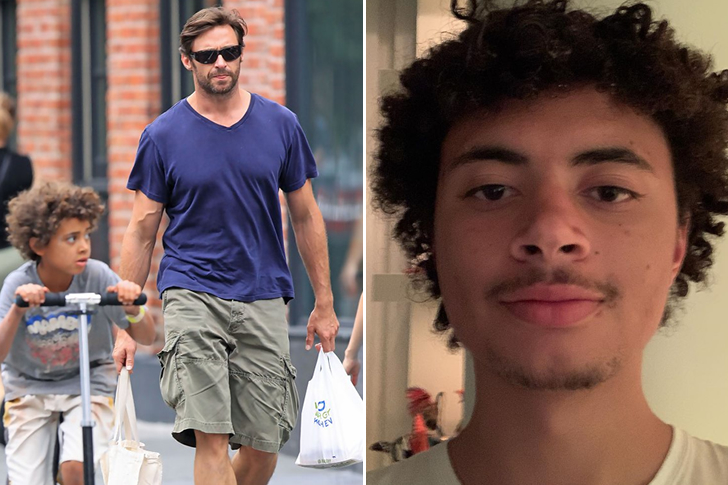 Superhero movies have become more and more popular through the years and have introduced us to many iconic and noteworthy performances. One such star that made quite a name in this genre is Hugh Jackman, who is well-known for his role as the X-Men's Wolverine. Along the way, he's also starred in other projects such as The Greatest Showman, The Prestige, Prisoners, and Van Helsing, but it's safe to say that his true success is when he became a father.
Today, the actor is a loving parent to two adopted kids, with the eldest being Oscar Maximilian Jackman. Besides their father-son relationship, the two also developed quite a friendship through the years – in fact, Hugh is more than willing to be Oscar's wingman! In the meantime, though, Oscar is reportedly already studying for his college degree. Perhaps afterward, he'll pursue an acting career, too.
Lorraine Nicholson – Jack Nicholson's Daughter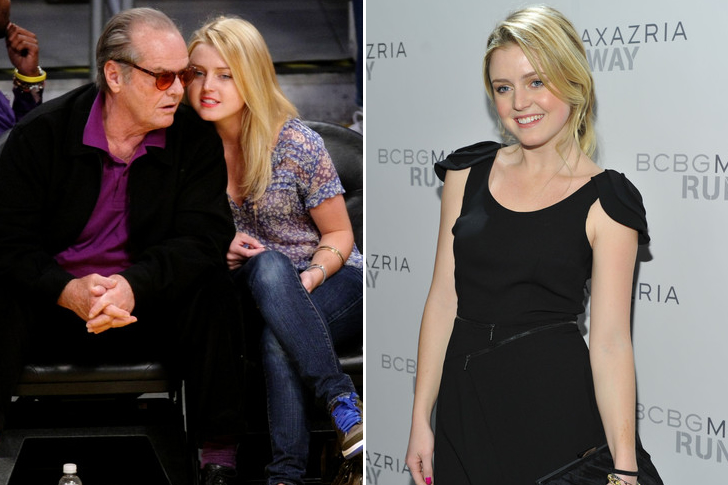 Jack Nicholson has become such an icon in Hollywood that Manasquan High School, the school he went to, now has a drama and a theatre award named in his honor! With that said, although he has portrayed numerous memorable characters throughout his career, none can surely top his title of being a dad.
Outside the film industry, Jack is a loving father to five kids, with his youngest daughter being Lorraine Nicholson. Following her father's footsteps, Lorraine is already making quite a name for herself in the entertainment industry. She got her first acting credit when she was just 13 years old, playing an extra in Something's Gotta Give. Since then, after graduating as a Literary Arts major, Lorraine has gained recognition for portraying Alana Blanchard in Soul Surfer and has already directed, written, and produced a few short films.
Ray Nicholson – Jack Nicholson's Son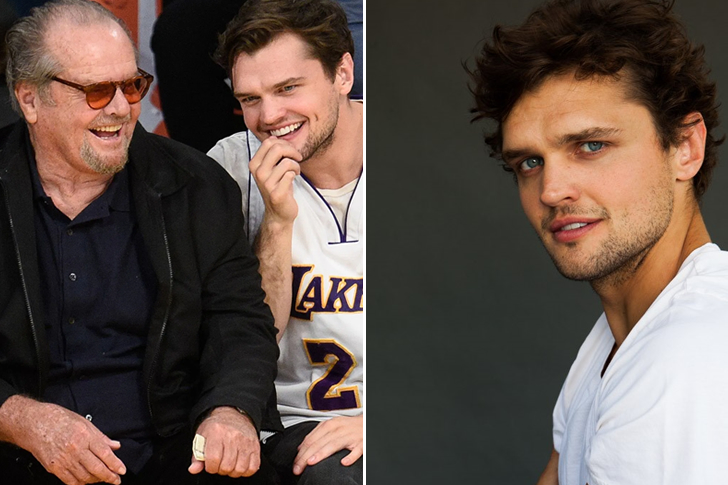 With his dad being an iconic actor and his older sister already making a name for herself, it comes as no surprise that Ray Nicholson eventually followed suit. Like Lorraine, Ray already made investments in his career during his early teens, appearing as one of the kids in 2006's The Benchwarmers. Since then, he has developed quite a resume, acting in projects such as Promising Young Woman, The Outsider, and doing behind-the-scenes work for A Reunion and Connective Tissue.
Outside the spotlight, Ray and Jack can also be seen spending quality time together, where fans can confirm that the son surely bears an uncanny resemblance to his father. Even so, appearances aren't the only thing the two share in common. Thanks to all of Ray's hard work in the entertainment industry, he is becoming one of this generation's rising stars.
Jennifer Nicholson – Jack Nicholson's Daughter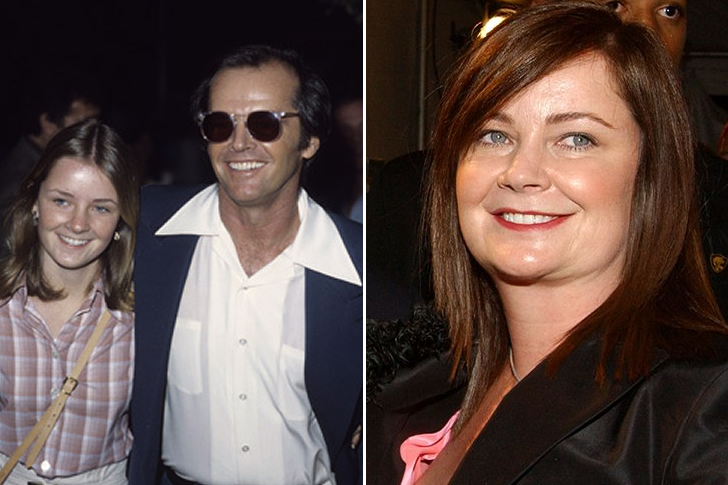 Sometimes, Jack would bring his children along to the film sets and let them see him in action. He'd even base his performance on the reactions they make throughout the filming process. Well, with a childhood experience like this, it's no wonder that most of his kids eventually pursued a career of their own under the Hollywood spotlight, including his eldest daughter, Jennifer Nicholson.
Through the years, Jennifer has done behind-the-scenes work for projects such as The Two Jakes, The Witches of Eastwick and landed on-screen roles for Hoffa and Inevitable Grace. Besides her acting career, the actress has also spent some investment money working as a fashion designer and even owns a clothing boutique. Along the way, she also became a mother, giving Jack the honor of becoming a happy grandfather to two kids. One of his grandchildren, Duke Nicholson, recently gained recognition for his role in 2019's Us.
Caleb James Goddard – Jack Nicholson's Son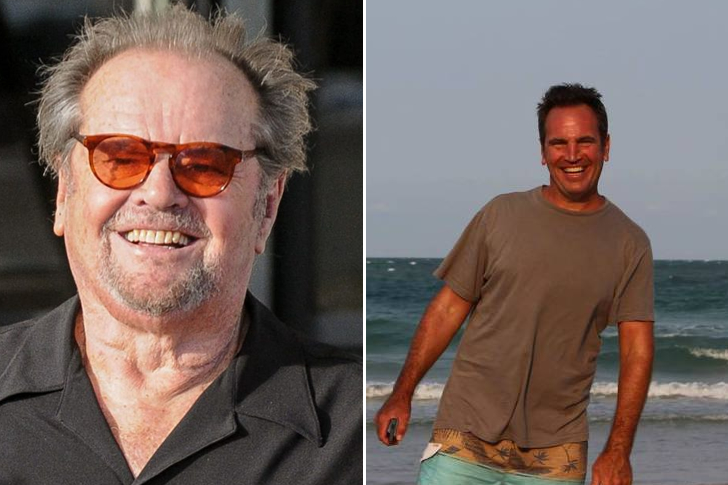 Through the years, Jack Nicholson has taken credit for starring in movies such as One Flew Over the Cuckoo's Nest, As Good as It Gets, Batman, and, of course, The Shining. Outside the spotlight, however, we know at this point that the actor enjoys being a father. With that said, another child he has fathered along the way is Caleb James Goddard.
The younger sibling of Jennifer, Caleb, has also dipped his toes into the entertainment industry. However, he's only reportedly worked on two projects – an acting gig for an episode of The Slap Maxwell Story and being a location assistant on the crime-comedy film Guilty as Charged. Besides working as a producer and writer during his 20s, there are no recent reports about his career and personal life. Even so, it's safe to say that Jack keeps in touch with Caleb and provides him with all the support he needs.
Honey Hollman – Jack Nicholson's Daughter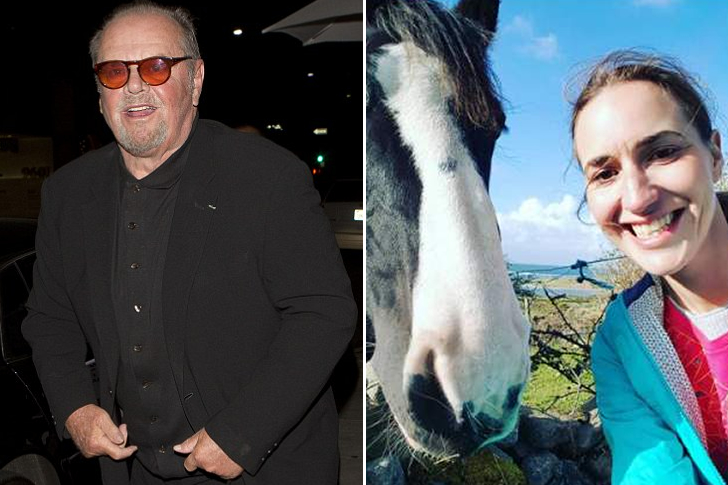 With Jack being a nominee for 12 Oscars, making him the most-nominated male actor in the business, it comes as no surprise that some expectations were on Honey Hollman's shoulders when she began her acting career. Born in 1981, Honey decided to make her career under the spotlight as brief as possible.
The actress, however, did on-screen work for projects such as North Empire and Go' Aften Danmark. She even dabbled in the music scene and appeared in a few music videos before retiring. Honey is reportedly focusing on her investments in a pub, which she looks after with her husband, Peter Duffy. Other than that, there are no recent updates about her whereabouts. What we do know, though, is that she and papa Jack still keep in touch. The now-retired acting duo would even spend vacations and travel the world together. If they aren't on vacation, though, the two are also said to check up on each other via phone calls.
Jaden Smith – Will Smith's Son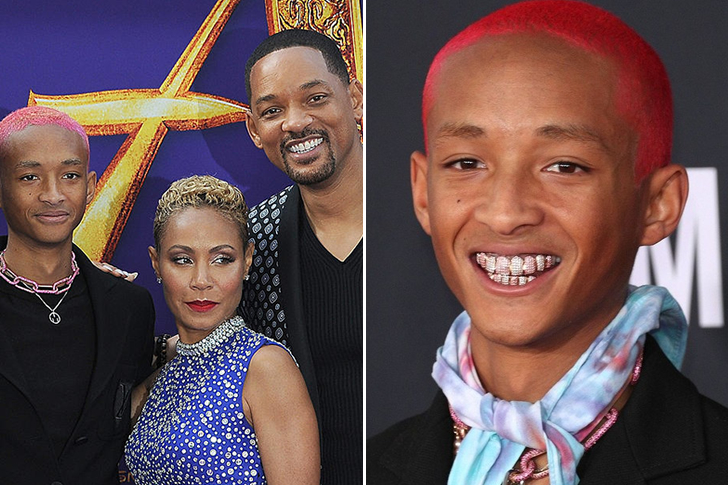 No matter what movie he stars in, it's always a guarantee that Will Smith will give it his 110%. After starting his acting career in The Fresh Prince of Bel-Air, Will has since gained a higher degree of popularity and recognition in the entertainment industry. With that said, he's now known for his role in films such as Ali, The Pursuit of Happyness, the Bad Boys movies, and the original Men in Black trilogy.
Besides his on-screen work, Will is also not one to shy away from behind-the-scenes work. Along the way, he has produced more than a few projects, including 2010's Karate Kid, which just so happens to have his son Jaden Smith starring as its titular lead. The father-son duo has also worked together on two movies, with Jaden's debut being in the previously-mentioned The Pursuit of Happyness and 2013's After Earth. Since then, Jaden has also ventured into the music scene and has already released a few albums and mixtapes.
Willow Smith – Will Smith's Son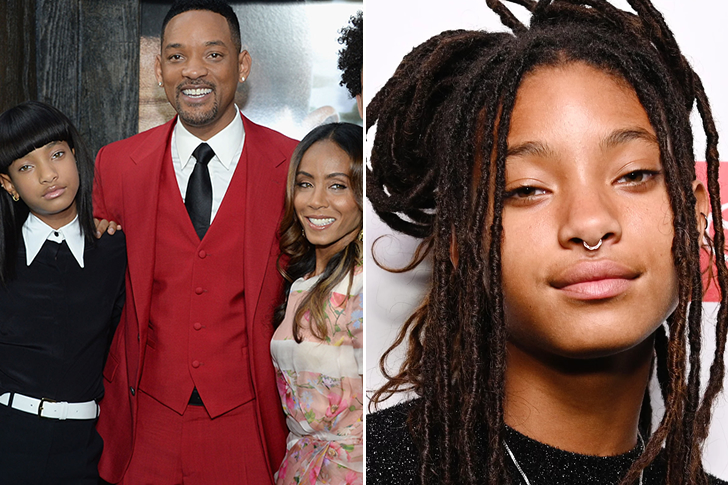 Before Will made his way into becoming an actor, he was quite a rapper. Under the name The Fresh Prince, Will has released Big Willie Style, Willenium, Born to Reign, and Lost and Found. In recent years, he reconnected with his musical roots when he took part in the soundtrack of Aladdin in 2019. With her dad being a talented actor and musician, it comes as no surprise that Willow Smith eventually followed in his footsteps.
Like her older brother Jaden, Willow's on-screen debut was alongside her father in the 2007 film I Am Legend. Since then, she has worked on other projects such as Kit Kittredge: An American Girl, Madagascar: Escape 2 Africa. She even co-hosts with her mother, Jada Pinkett-Smith, on the Red Table Talk show. On the music side of things, Willow debuted with the single Whip My Hair. She signed a record deal with Jay-Z's Roc Nation since then, where she takes credit for being the label's youngest artist.
Jack Oscar Statham – Jason Statham's Son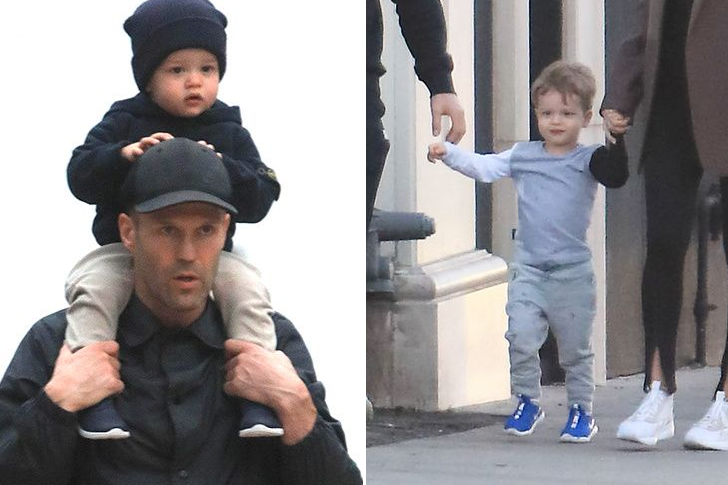 Whenever we think of movies, particularly those with a gas tank filled with high-octane action set pieces, there's always more than a few stars that come to mind. One such figure that has since garnered widespread recognition for his work in the genre is, of course, Jason Statham. Today, he is well-known for his performance in movies such as The Transporter trilogy, The Mechanic, The Bank Job, and The Expendables films, where he starred alongside his idols Sylvester Stallone and Arnold Schwarzenegger.
Outside the entertainment industry, Jason has taken the role of a loving parent, one he shares with his soon-to-be-wife, Rosie Huntington-Whiteley. Since 2017, the two welcomed their son Jack Oscar Statham into their lives. Although he hasn't established himself as an actor like his father just yet, Jack has already made quite a name for himself through his parents' Instagram accounts. Safe to say, this adorable tyke will soon grow to be a dashing man like his father.
Bianca Bree – Jean-Claude Van Damme's Daughter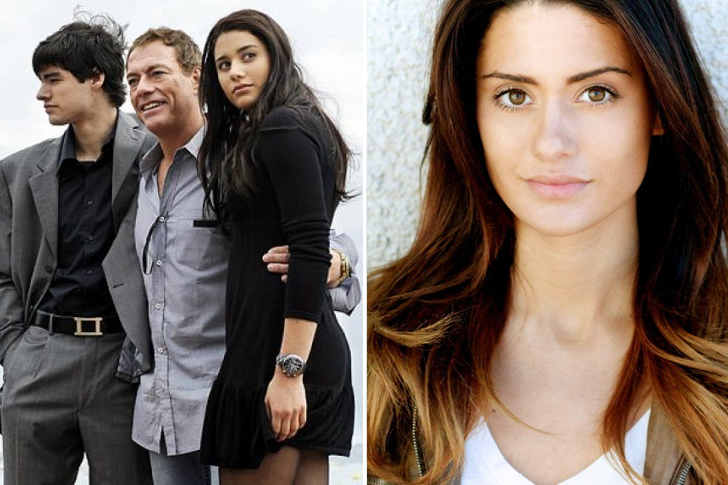 Before he was one of Hollywood's most recognizable action stars, Jean-Claude Van Damme first made investments in his martial arts journey. He also took time to learn ballet, which he considers to be one of the challenging sports. Soon after, he used these experiences to his advantage and has since gained widespread recognition for his role in Bloodsport, Lionheart, Double Impact, and The Bouncer.
On some occasions, Jean-Claude was often accompanied by his daughter, Bianca Bree, on set. With that said, it comes as no surprise that seeing her father act and perform stunts eventually inspired her to follow him. Like her father, Bianca is well-versed in various martial arts and is also an experienced figure skater. Since then, she has had the chance to star in projects such as The Shepherd, Assassination Games, and Welcome to the Jungle.
Nicholas Van Varenberg – Jean-Claude Van Damme's Son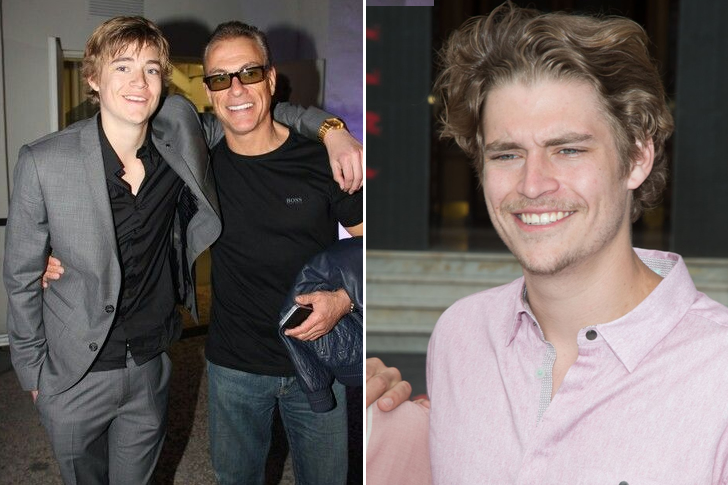 After garnering a skyrocketing degree of recognition, it's no wonder Jean-Claude has become quite a staple figure in the martial arts scene. Hardcore fans of the action game Mortal Kombat would most likely know that one of its playable characters, Johnny Cage, was based on Jean-Claude himself. In the game's earlier installments, character Cage's outfit was a direct callback to the actor's work in Bloodsport.
Like his daughter Bianca, Jean-Claude's son Nicholas Van Varenberg also became interested in pursuing an acting career. Despite the enthusiasm, Nicholas only has one acting gig so far, and that's alongside his father in 2018's Kickboxer: Retaliation, the seventh film in the Kickboxer franchise. After its production wrapped up, Nicholas decided to take some time away from the spotlight. Well, when he does return to the acting business, be it sooner or later, it's safe to say that he'll do so as a new and improved actor.
Kristopher Van Varenberg – Jean-Claude Van Damme's Son
On the previous page, we talked about how Jean-Claude has become quite a prominent figure in the martial arts business. To further emphasize this, in 2012, locals in his home country Belgium spent a significant amount of investment money to make a statue in his likeness – the figure sculpted to mimic one of Jean-Claude's poses in the 1989 movie Kickboxer.
We also discussed a few pages back that Jean-Claude's daughter Bianca would accompany him in some of his projects. Well, we can say the same thing for her older brother, Kristopher Van Varenberg. Not only that, but Kristopher has also had the chance to portray the younger version of his father's character in the Universal Soldier and The Quest movies! Since then, he's also appeared on other projects such as Assassination Games, Dragon Eyes and worked as a producer for Frenchy, Soldiers, and Welcome to the Jungle.
Shura Baryshnikov – Jessica Lange's Daughter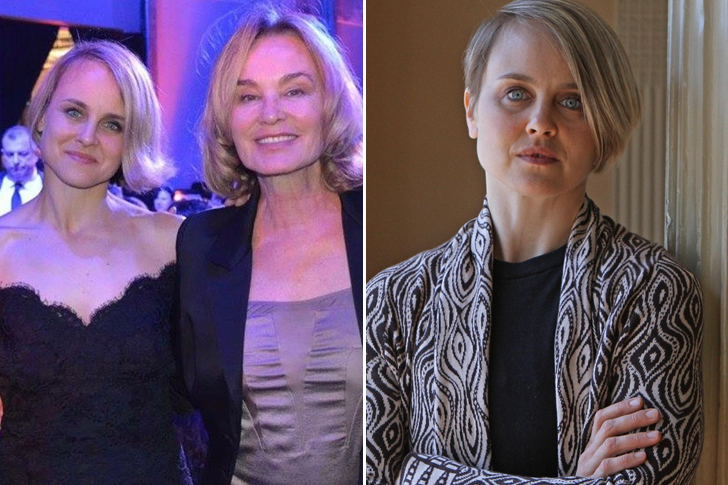 Jessica Lange started her career as a model before she found her way into the acting business. With that said, her journey to becoming an established actress began in 1976 with her debut acting credit in that year's King Kong movie – other actresses who were calling for the role of the damsel-in-distress include Meryl Streep and Goldie Hawn.
Along the way, Jessica also got the chance to become a loving mother and now has three kids, with her eldest being Shura Baryshnikov. Throughout her childhood, Shura learned classical ballet. Eventually developed a knack for horse riding, running track, and played field hockey during her high-school years. With her college studies focusing on American studies, contemporary dance, and theatre, Shura has since found success as an established teacher, dancer, and stage actress, performing in productions such as Oscar Wilde's Salome and Trinity Rep's Oklahoma.
Walker Shepard – Jessica Lange's Son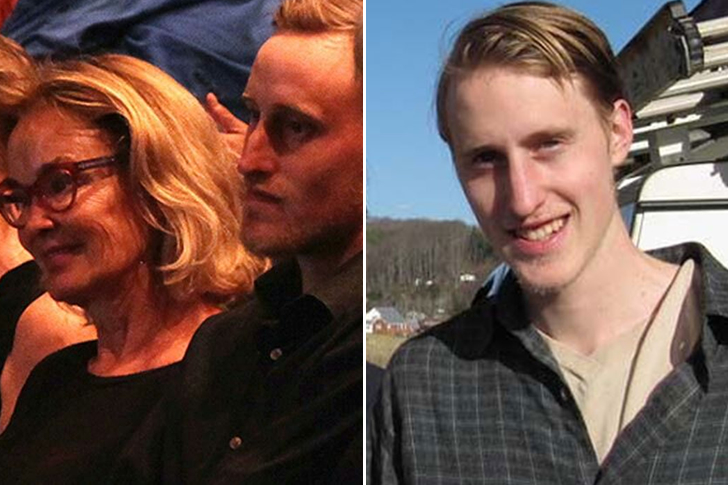 After debuting in 1976's King Kong, Jessica continued her career starring in subsequent projects such as All That Jazz, Tootsie, Music Box, and Blue Sky. The actress is still quite active today, with her most recent works as a part of the American Horror Story series, Grey Gardens, and The Politician. Despite her fame as an established actress, Jessica's youngest son Walker Shepard prefers to march to his beat.
After getting his college degree, Walker founded the Dust Busters band alongside his friends Eli Smith and Craig Judelman. Heavily inspired by folk music, The Dust Busters aspire to create songs that are quite reminiscent of the music industry's earlier artists, all while mixing in a little modern touch that can appeal to younger fans. Along the way, the group decided to change their name to The Down Hill Strugglers and have released more than a few albums, such as their debut eponymous record, Prohibition is a Failure, and Old Man Below.
Hannah Jane Shepard – Jessica Lange's Daughter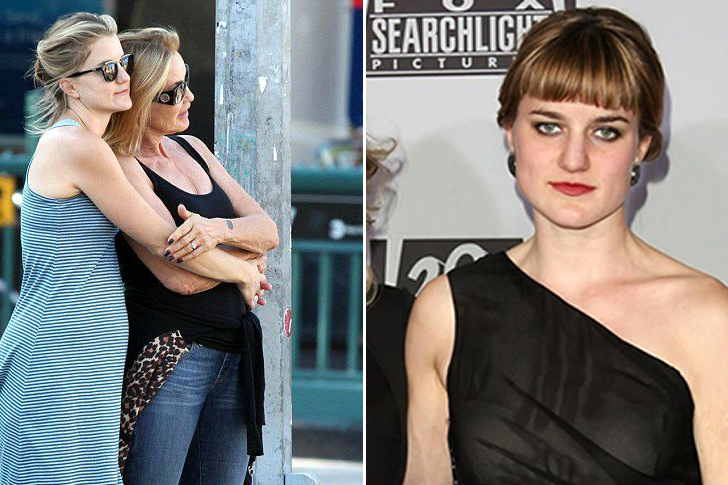 With all the work she has done in the entertainment industry, it comes as no surprise that Jessica also received numerous awards along the way. She is one of the few stars to take credit for achieving the Triple Crown of Acting, meaning she has won at least one Academy Award, a Primetime Emmy Award, and a Tony Award. Besides acting, Jessica has also dabbled in working as a photographer and even released a children's book titled It's About a Little Bird.
Like her youngest son Walker, the actress's middle child, daughter Hannah Jane Shepard, walks to her beat. This time, however, it's not on the same musical route her younger brother took. After finishing her studies at Sarah Lawrence College, Hannah has found success away from the spotlight, having worked as an administrative assistant for Hawthorne Valley Association. With that said, she's also known for her involvement in many charity works, with the most notable being the African Solutions to African Problems foundation.
Robert Belushi – Jim Belushi's Son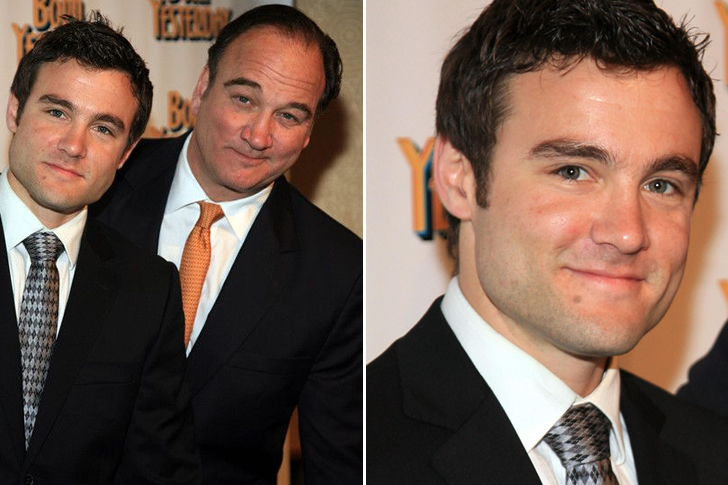 Robert Belushi followed his father's footsteps as an actor. He is now a successful actor who paved his way to stardom. Some of his movie credits involve Valentine's Day, Sorority Row, and One Small Hitch. Robert and his brother, Jared, appear to have inherited their father's acting prowess. Over the years, Robert has shown himself capable of roles in How I Met Your Mother and The Mentalist.
It does not mean that he does not get advice from his dad sometimes. It is safe to say that he may have learned a lot from his dad when it comes to acting. The actor has also made his debut in hosting game shows and carving his path. He has shown exceptional comedic skills on Get A Clue. Many fans are still gushing over Robert even though he is already married to Chelsea Wernsman, his longtime girlfriend.
Jared James Belushi – Jim Belushi's Son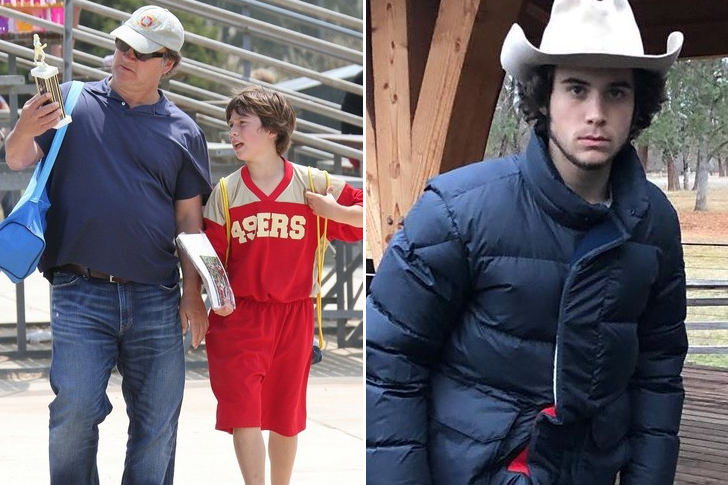 If there is anything Jim Belushi could be proud of, apart from his long career in Hollywood, it is the fact that his sons followed his career path. His eldest, Robert, and the youngest child, Jared James, are both actors. Jared, apart from being an actor, is also a musician and a singer. Unlike his father, who has no social media presence, the young Belushi has a strong presence online, being active on Instagram and the video-sharing app, TikTok.
He currently studies at Crossroads School in Santa Monica, California, and is playing for the school's varsity team. His dad would usually pay a visit to the school to see Jared James play soccer during his free time. It is good that the actor is making investments in soccer as it could also be an alternative career path for him. He might even go professional in the future.
Jamison Bess Belushi – Jim Belushi's Daughter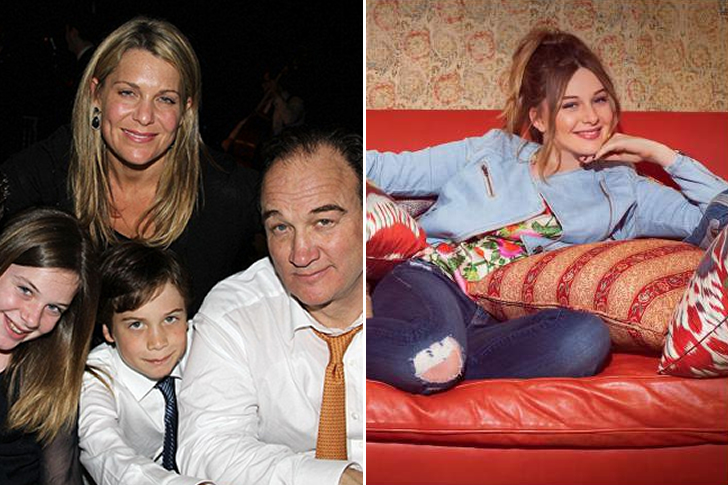 The 21-year-old Jamison Bess Belushi is an actress who was born on July 28, 1999. Being in Hollywood and acting is in the family blood as her brothers, Robert, Jamison Bess, and father, Jim, are all actors. Jamison has appeared in According to Jim for six episodes, The Talk and the movie The Last Summer. The series According to Jim starred her father, Jim Belushi, as the titular character. Anyone who watched the series would certainly love Jamison's portrayal of a little girl.
Being the daughter of Jim Belushi and Jennifer Sloan certainly has its perks as she inherited his father's acting genes and her mom's good looks. Jamison is still not reportedly dating anyone at the moment. She will most likely prioritize her career, so we hope she inherited his parent's money management skills, too.
Jane Erin Carrey – Jim Carrey's Daughter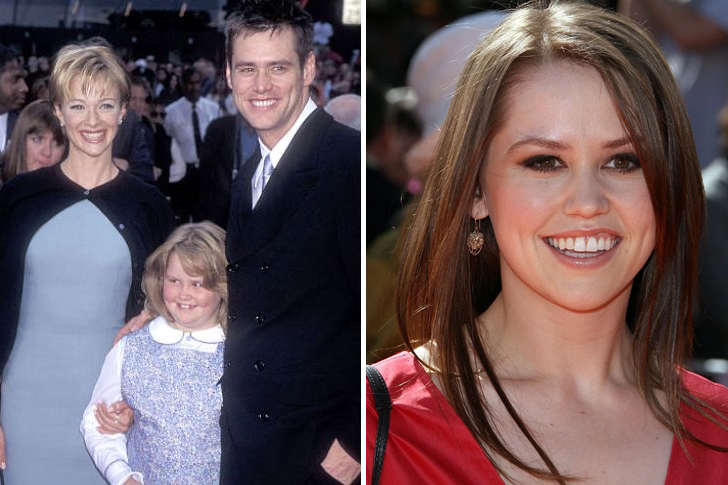 If you carry Jim Carrey's name, there must be a lot of pressure for you to follow in his footsteps. The actor, after all, is successful in his career, having starred in movies like Yes Man, A Christmas Carol, and Bruce Almighty. Jane Erin Carrey, however, was quite reluctant at first since she had many famous family and friends.
In the end, she was determined to give herself credit and paved her way to stardom. Jane is now an actress, much like her dad. Her success did not come easy as she worked hard for it, just the way she wanted. The young actress was also a contestant on American Idol in 2012, during its 11th season. Apart from acting, she is also into music and is now part of a band. We can appreciate Jane's level of effort to ensure that she reaches the top on her terms.
Savannah Buffett – Jimmy Buffett's Daughter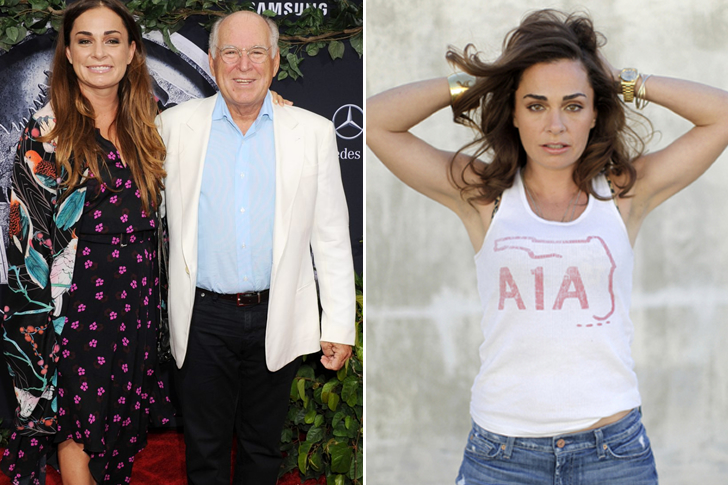 Having a daughter-father tandem when it comes to working on projects can indeed be fulfilling. It is probably what Savannah Buffet felt when she had the chance to work with his father, Jimmy Buffett, on publishing The Jolly Mon and Trouble Dolls.
Savannah is currently the host of ExPats, a travel show, where she gets to travel around the world and discover the stories of people who had severed ties with their home country. Apart from ExPats, she also hosts Daydreamin on Sirius XM and Radio Margaritaville.
She is also multi-talented as she once became the musical director for Hoot while also being the backup vocalist for Maroon 5's album, Overexposed. No doubt, the celebrity sure has gotten some of his father's genes. Jimmy, after all, has a cult following, with his fan base calling themselves Parrotheads. He has also given credit to his daughter in his songs, considering she closely followed her father's career path on the airwaves.
Cameron Marley Buffett – Jimmy Buffett's Son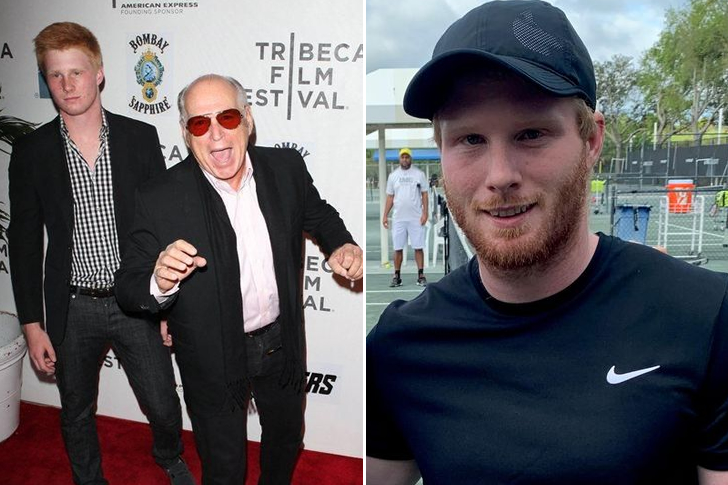 Jimmy Buffet is an American singer-songwriter who is best known for portraying an "island escapism" lifestyle. He is also an author who has co-written books with his daughter Savannah Buffett. Being one of the wealthiest musicians is a testament to how successful this man's career is. With his net worth, he could raise his children in style and pay the monthly mortgage effortlessly. When Buffett married Jane Slagsvol, they had two biological daughters, Savannah and Sarah Delaney.
They also have an adopted son, Cameron Marley. Jimmy shared that while Cameron was growing up, he channeled the strict parenting he received from his parents. Every time Cameron makes a mistake, he would send him to "baby jail" or the equivalent time out today. While this strategy might be frowned on now, it did work for them at that time.
Sarah Delaney Buffett – Jimmy Buffett's Daughter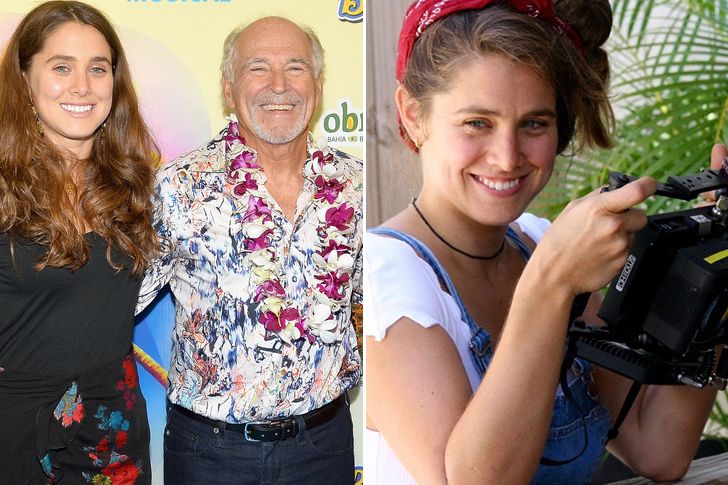 A producer and director who is known for City of Angles, Up the Stairs, and The Spring, Sarah Delaney Buffett has followed his father's life in the limelight. While as a child, the family was very private and most likely had the latest home security system installed to ward off any trespassers, Delaney now is in the limelight, albeit behind the camera. There are hardly any pictures of her though online.
Sarah was born on April 1, 1992, and to date, she only has one acting gig so far. She played Soccer Pal #2 in the film Hoot.
Fans were quick to congratulate her when she graduated from high school in 2010. Many advised her to take it easy when she went to college. Another interesting fact about her is that she nearly got named after her grandmother, Sara Loraine, but she was named after Jimmy's father instead.
Ella Bleu Travolta – John Travolta's Daughter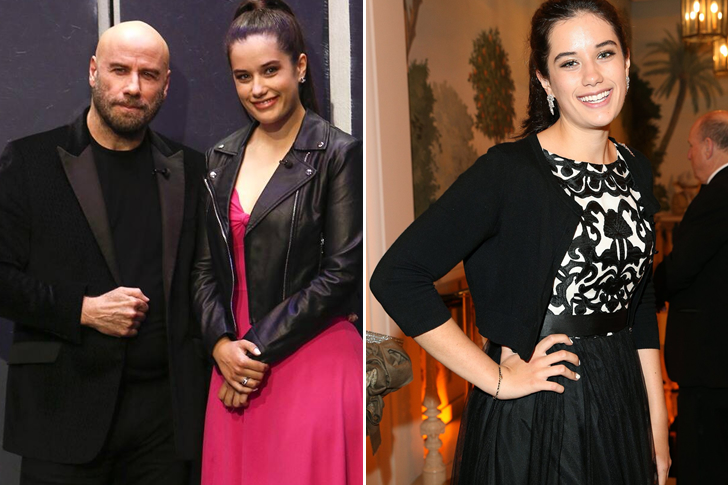 Ella Bleu Travolta was a child actress who is given credit in Old Dogs. Right before leaving her teen years, she also starred in The Poison Rose. The budding actress is one of John Travolta's three children with actress Kelley Preston. Travolta and Preston married in 1991, after which they purchased a home in Isleboro, Maine, where the children grew up.
Who could be the best among a woman's best friends? Her dad, of course. It is certainly what Ella Blue Travolta felt towards her dad, John Travolta. In a birthday tribute to her dad, she thanked him for being their father and raising them well. She also mentioned they had a grand celebration. With that said, we can say that he is doing a great job and deserves kudos for it.
Mikaela George Spielberg – Steven Spielberg's Daughter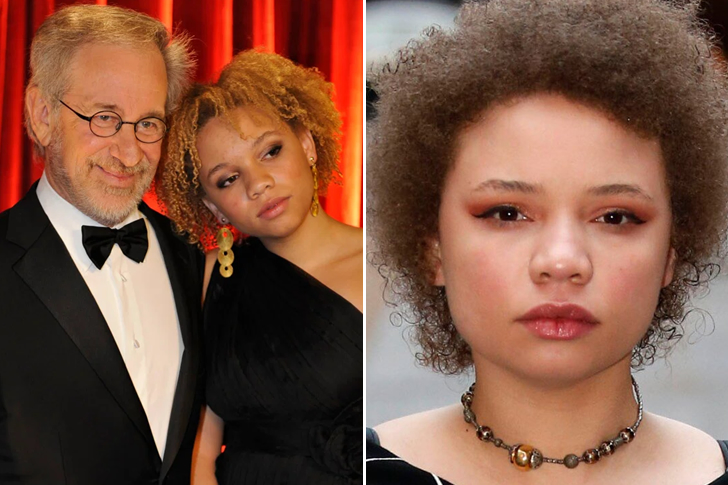 As the adopted daughter of iconic actor Steven Spielberg, Mikaela George Spielberg certainly had a good life growing up. His father, after all, has a solid reputation in Hollywood as a director, screenwriter, and producer. Most of his films were commercial successes. Some of these movies are Raiders of the Lost Ark, E.T. the Extra-Terrestrial, and The Post.
Now 25 years old, Mikaela had found herself in a new career path, which she describes, is part of her healing process. In the past, the actress had legal troubles when she was arrested and had to involve her lawyers. She was able to get past it, though, and is now trying to reclaim her life. Mikaela has also been vocal about her stand on the housing crisis and against racism, making her a truly remarkable woman who can speak her mind.
Sasha Spielberg – Steven Spielberg's Daughter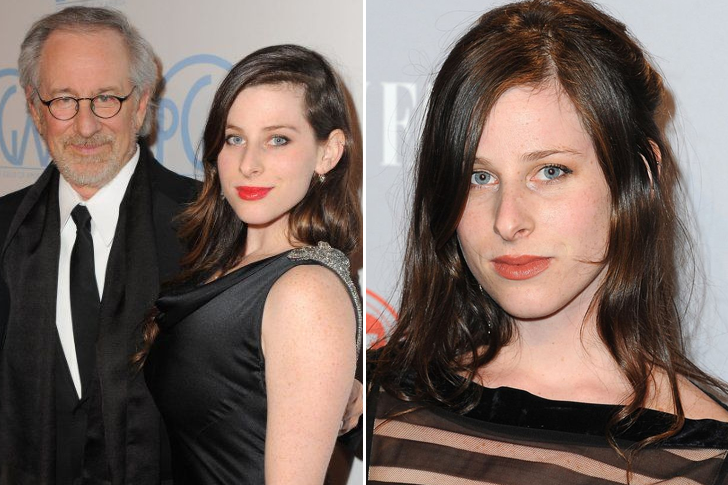 Born to celebrity parents Steven Spielberg and Kate Capshaw, Sasha Spielberg made a not-so-surprising move–she went on to become an actress like her mom. Trying to make her name, she also added music to her skillset when she performed in a band along with her brother Theo. Their band, Wardell, released the album Love/Idleness in 2015. On top of that, she also graduated with a degree from Brown University.
Sasha has starred in movies directed or produced by her father, Steven Spielberg. Some of these films include The Post, Munich, and Indiana Jones, and the Kingdom of the Crystal Skull. Having a director father certainly has benefits—but this is not to say she did not have skills because her performance was excellent. Sasha's last project was the movie In a Relationship, and fans are already looking forward to more films from her.
Theo Spielberg – Steven Spielberg's Son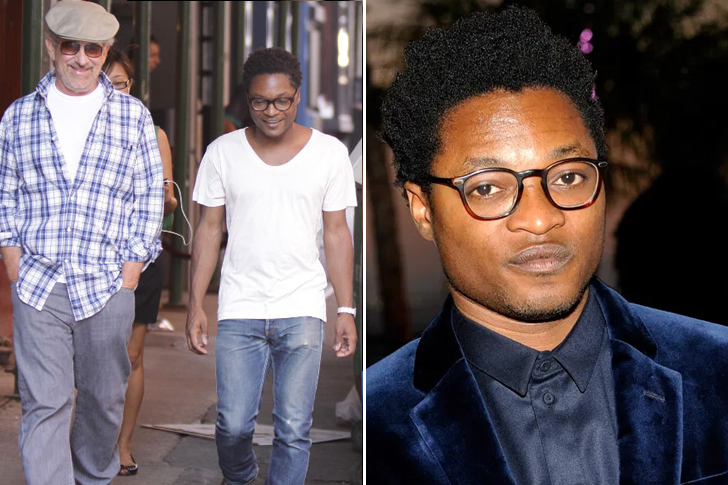 Music appears to have an appeal among the Spielberg children. Theo Spielberg and his sister Sasha Spielberg have partnered to form their band, Wardell. Known for being an indie folk-rock band, Wardell has released its album, Love/Idleness, in 2015. Apart from singing, Theo has also appeared on Saturday Night Live and Munich.
This sister/brother duo started when they were still growing up. The two of them performed together as children in various puppet shows. They covered various songs before deciding to take it up a notch and became serious about their music. The live performance started happening in 2012. Theo and Sasha were happy to hear that their investments paid off as critics like Christopher R. Weingarten of Spin commented in favor of their debut album, calling it the "flavor of the month".
Destry Allyn Spielberg – Steven Spielberg's Daughter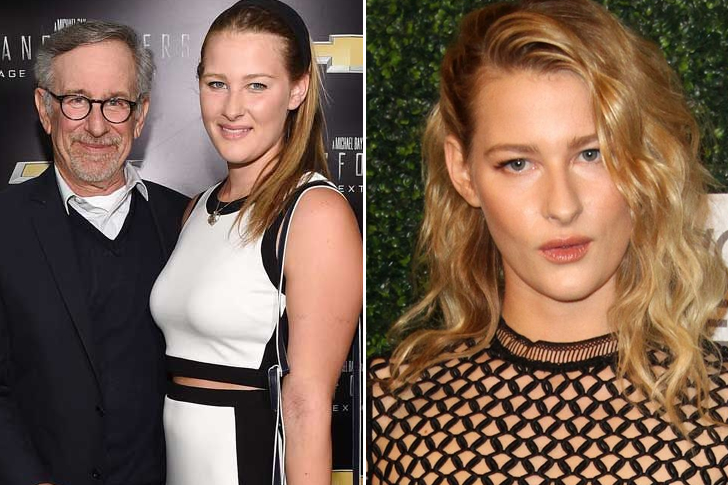 What do Destry Allyn Spielberg and Steven Spielberg have in common? They are both directors and writers! Destry is one of Spielberg's daughters with celebrity Kate Capshaw. The writer-director has recently started her career by directing and appearing on films like Mass Hysteria, Rosie, and I Know This Much is True. It is also good to note that she paved the way and carved out her success, so she decided to make a name for herself.
What is keeping her busy nowadays, though? Destry announced her engagement to her long-time boyfriend Genc Legrand in 2020. She revealed that she was excited to marry her best friend and perhaps put his name on her insurance policies. Showing a ring on her Instagram account, the actress obviously could not contain her excitement. Her boyfriend, Legrand, is an actor who hails from Switzerland.
Sawyer Spielberg – Steven Spielberg's Son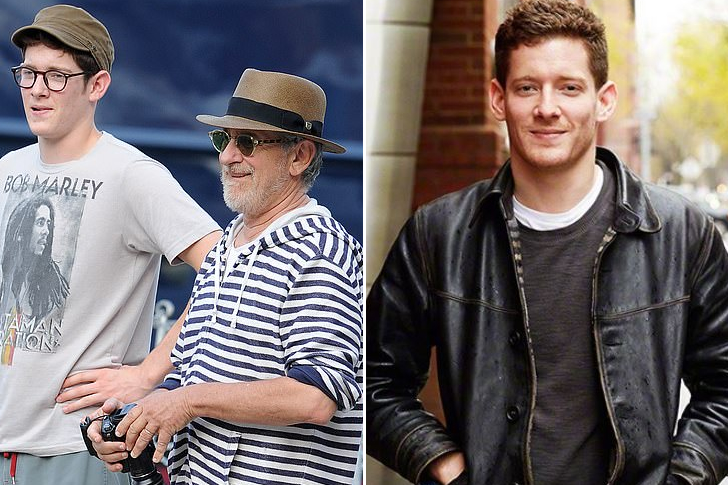 Like her father, renowned director, and screenwriter Steven Spielberg, Sawyer Spielberg took up the director's chair. He has been part of the production and direction for Breathe, The Post and Indiana Jones and the Kingdom of the Crystal Skull. The newly-minted actor also made his acting debut on the horror film Honeydew.
He appeared alongside Malin Barr in the film. The two of them played the role of a couple who had to seek shelter in the house of an old farmer, where they experienced all sorts of bizarre things. This movie put to the test Sawyer's studies in the Atlantic Theater Company in New York City, the place where he took up acting. So far, the film setting is generally favorable, with it getting 88% on Rotten Tomatoes. The film is given credit for reviving the 1970s-era American rural horror. Her father is most likely proud.
Alexis Stewart – Martha Stewart's Daughter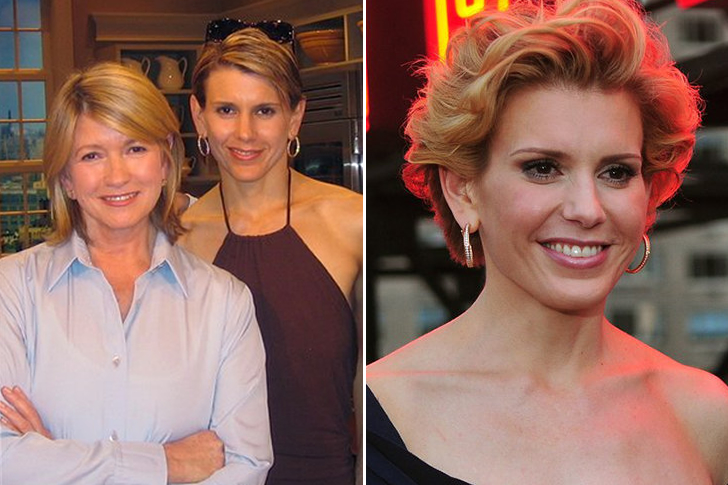 Born to writer and businesswoman Martha Stewart and Andrew Stewart, Alexis Stewart has made a name for herself in Hollywood. She is now a famous radio and TV personality. Co-hosting Whatever with Alexis and Jennifer on Sirius Satellite Radio was what kept her busy. Jennifer Hutt and Stewart would usually discuss a variety of topics from personal relationships to pop culture.
The radio personality is also married to her lawyer husband, John Robert Cuti, since 1997. Stewart once appeared on The Oprah Winfrey Show to share her difficulties in getting pregnant. She and her husband found a solution through gestational surrogacy. In 2011, a daughter named June was born to them. Wanting to have a boy, they tried again, and in 2012, she had her second child, a son they named Truman. These two kids were so lucky to have Stewart and Cuti as their parents.
Michael Joseph Consuelos (Kelly Ripa)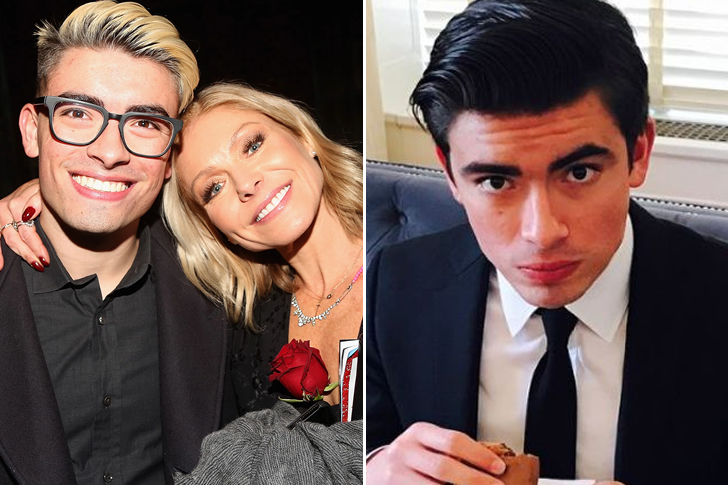 We all know that Kelly Ripa is a successful actress, talk show host, and TV producer. She is renowned for her roles in All My Children and Hope and Faith. Being a long-time co-host for Live! with Kelly and Ryan since 2001 is what keeps her busy nowadays. Not only is she into acting and hosting, but also in business. She and her husband Mark Consuelos own a production company they named Milojo.
Apart from sharing a business, they also share a son, Michael Joseph Consuelos, who was born on June 2, 1997. Michael's first foray into acting was when he voice-acted in the show Duck Dodgers'. Given this, he has a promising future in the entertainment industry. He worked hard for it anyway. In college, he obtained a degree in film and TV production when he studied at NYU. We can look forward to a producer and director, Michael Joseph, soon.
Lola Consuelos – Kelly Ripa's Daughter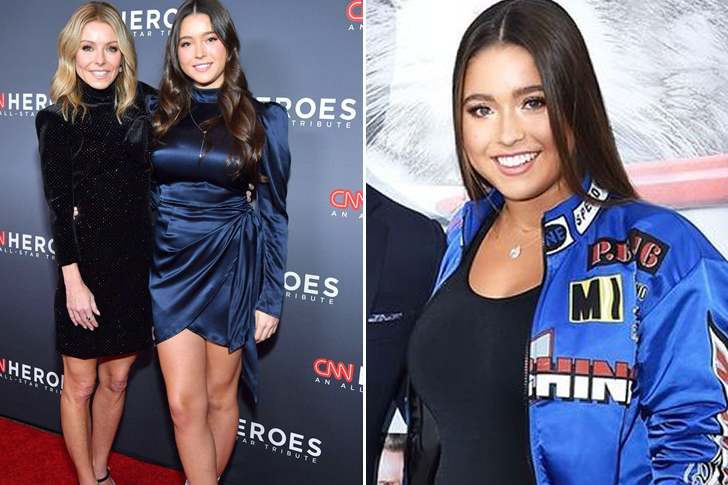 American dancer, actress, and talk show host Kelly Maria Ripa is famous for her credit roles in the ABC daytime TV soap opera All My Children from 1999 to 2002, and again in 2010 as Hayley Vaughan, and in the ABC TV sitcom Hope & Faith from 2003 to 2006 as Faith Fairfield. Ripa has been the co-host of Live! With Kelly and Ryan, a syndicated morning talk show since 2001. She has been married to American actor Mark Consuelos since 1996, and they both own Milojo, a New York-based production company.
Their marriage gave them three children. Among them is Lola Consuelos, born on June 16, 2001. She is currently studying at New York University, where she is planning to get a degree in music. Her mother encourages her kids to go to a school somewhere far from home as it is a place where you establish yourself as an independent person.
Cameron Douglas – Michael Douglas' Son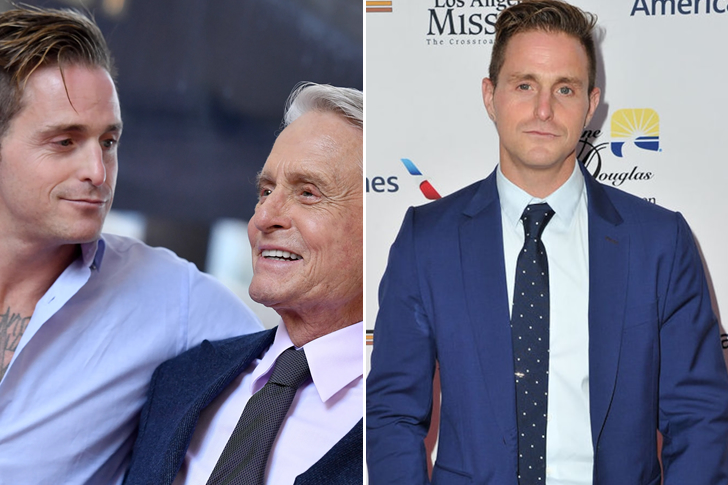 American producer and actor Michael Kirk Douglas is the recipient of many accolades, including a Primetime Emmy Award, a Cecil B. DeMille Award, five Golden Globe Awards, AFI Life Achievement Award, and two Academy Awards. As of writing, Cameron's net worth has reached a total of $350 million, which is why his kids wouldn't have to worry about any student loans.
When he was 32 years old, he married the 19-year-old daughter of an Austrian diplomat, Diandra Luker. The couple had a son, Cameron, born on December 13, 1978. Now, the 42-year-old actor has four credit roles, including Jackie Chan's Mr. Nice Guy, National Lampoon's Adam & Eve, It Runs in the Family, and Loaded. After his seven-year sentence, he was released from prison on August 1, 2016, and transferred to a halfway house in New York City.
Dylan Michael Douglas – Michael Douglas' Son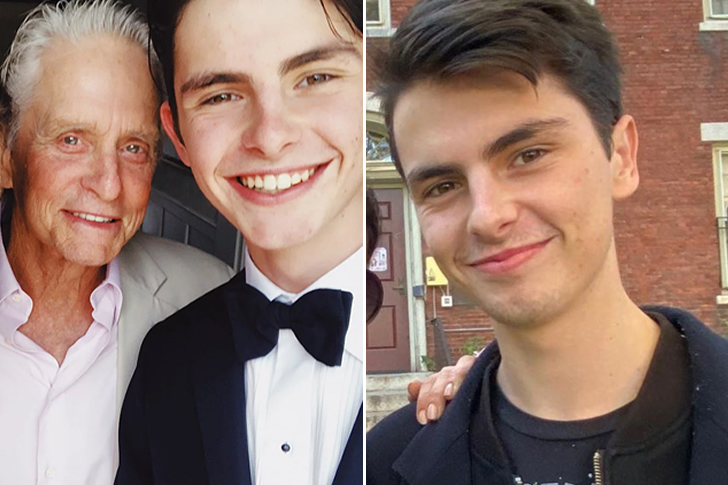 Michael Douglas is well known in the Hollywood industry, receiving numerous accolades throughout his career, including five Golden Globe Awards, an AFI Life Achievement Award, two Academy Awards, and many more. He is the eldest son of Catherine Zeta-Jones and Kirk Douglas, and he received his degree in Drama from the University of California. Now, the 76-year-old actor has a total net worth of $350 million, which came from the success he found in the industry and other ventures.
Upon meeting his current wife, Welsh actress Catherine Zeta-jones, in Deauville, France, Douglas immediately said that he wanted to father her children and eventually tied the knot on November 18, 2000. The couple had two children, one of whom is Dylan Michael, born on August 8, 2000. During the coronavirus pandemic, he is currently living with his parents and is enjoying the extra quality time together.
Carys Zeta Douglas – Michael Douglas' Daughter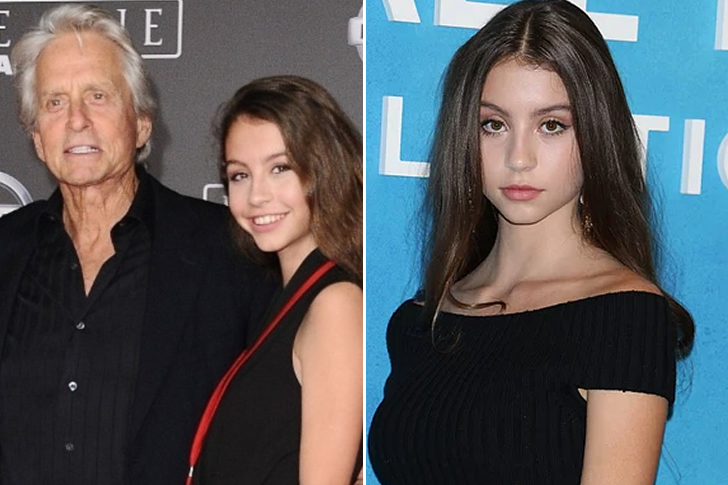 Michael Douglas is a renowned actor and producer in the Hollywood Industry. With a total net worth of $350 million, there's no doubt that he was able to provide well for his family. Given the fact that he is also the son of Diana Hill and Kirk Douglas, he aspired to follow in his parents' footsteps and become an actor in Hollywood.
His current wife, Catherine Zeta-Jones, whom he married back on November 18, 2000, often posts photos on her Instagram account about their two kids, Carys and Dylan. Fans can't get over the fact of how much Carys and her mother look so much alike. Carys, now 17 years old, decided that she wanted to be a pediatrician when she was five years old, but now she thought that following in her father's footsteps is a much better idea. She has also graced the front cover of magazines, including Vanity Fair Spain and Town & Country. Having a father like hers, we are sure that she doesn't have to worry about personal loans or student loans.
Micheál Richardson – Liam Neeson's Son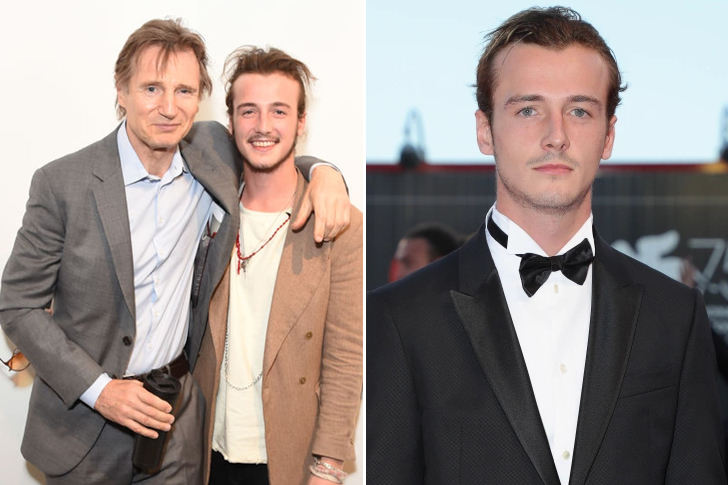 Being born with two renowned actors as parents, Micheál Richardson was able to inherit their good looks. His father, William John Neeson, is the recipient of so many award nominations, including a BAFTA Award for Best Actor in a Leading Role, three Golden Globe Awards for Best Actor in a Motion Picture Drama, and an Academy Award for Best Actor. He was renowned as one of the highest-grossing actors of all time. He married the late English actress Natasha Richardson on July 3, 1994. They had two sons, Daniel and Micheál.
Given the fact that Micheál's parents are both renowned actors, it shouldn't come as a surprise to anyone if he wanted to pursue an acting career as well. When Liam found out about his son's career decisions, he was initially against it, noting that the rejections and the high degree of challenges that would come in his chosen career path are difficult to overcome. In 2018, Micheál reportedly formally changed his surname to Richardson as an homage to his late mother.
Daniel Neeson – Liam Neeson's Son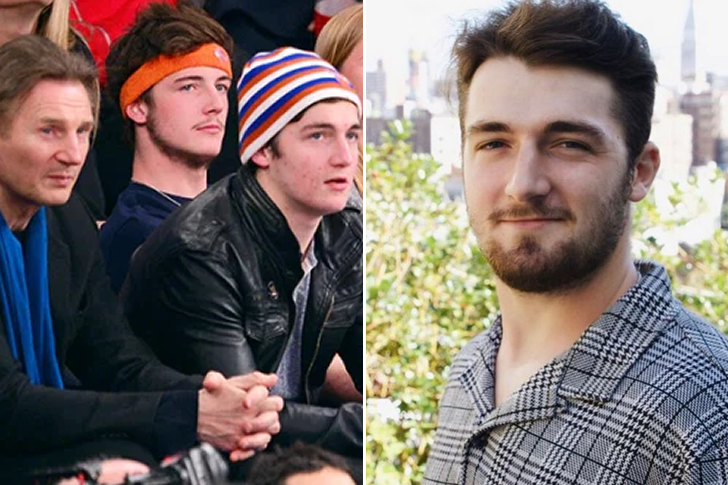 Irish actor William John Neeson first rose to prominence in his starring role in the 1993 American epic historical drama film Schindler's List as Oskar Schindler. It succeeded by other credit roles and successful films, including the 1994 drama film Nell, Michael Collins, Les Miserables, and the first episode of the Star Wars franchise, Star Wars: Episode I – The Phantom Menace, in 1999.
Liam was married to the late English actress Natasha Jane Richardson. The couple tied the knot on July 3, 1994, and had two sons together, one of whom is Daniel. He is working as a clothing designer and recently released the fourth collection of his clothing line, Pine Outfitters. He was encouraged by his mother to follow his dreams and passion. He said that his mother was one of his biggest role models.
Zoë Kravitz – Lisa Bonet's Daughter
American actress Lilakoi Moon or professionally known as Lisa Bonet, is probably best known for her work with comedian and actor Bill Cosby, where she starred in two of his productions on NBC, A Different World, from 1987 to 1993 and The Cosby Show, from 1984 to 1992.
On Bonet's 20th birthday, she married American singer-songwriter Lenny Kravitz in Las Vegas on November 16, 1987. A year later, Bonet gave birth to their daughter on December 1, 1988, Zoë Isabella Kravitz. She is well known for her credit roles in films, including the superhero film X-Men: First Class as Angel Salvadore, The Divergent Series as Christina, and Mad Max: Fury Road as Toast. Due to her successful career, Zoë has acquired a total net worth of $8 million. Besides her acting career, she also worked as a musician and a fashion model. She was even the face of YSL Beaute since 2017.
Olivia Jade Giannulli – Lori Loughlin's Daughter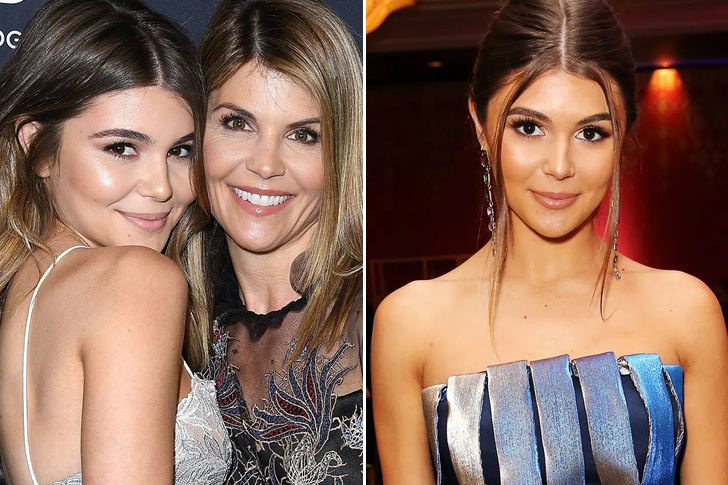 American producer and actress Lori Ann Loughlin is famous for her role on the ABC TV sitcom Full House from 1988 to 1995 as Rebecca Donaldson-Katsopolis. She is also known for her credit roles in The Edge of Night as Jody Travis, 90210 as Debbi Wilson, and When Calls the Heart as Abigail Stanton. Since 1997, she has been married to an American fashion designer and founder of Mossimo, Mossimo Giannulli, whom she met back in 1995. They have two daughters together, one of whom is Olivia Jade.
Olivia is a YouTuber and a social media celebrity. She started her social media career on Instagram and Youtube during her years in high school. She has amassed millions of followers on her social media accounts and monetized through advertisements and commercial endorsements for various companies, including Sephora and Amazon. With her social media accounts constantly gaining followers, there's no doubt that she'll become a famous actor if she ever decides to follow in her mother's footsteps.
Isabella Rose Giannulli – Lori Loughlin's Daughter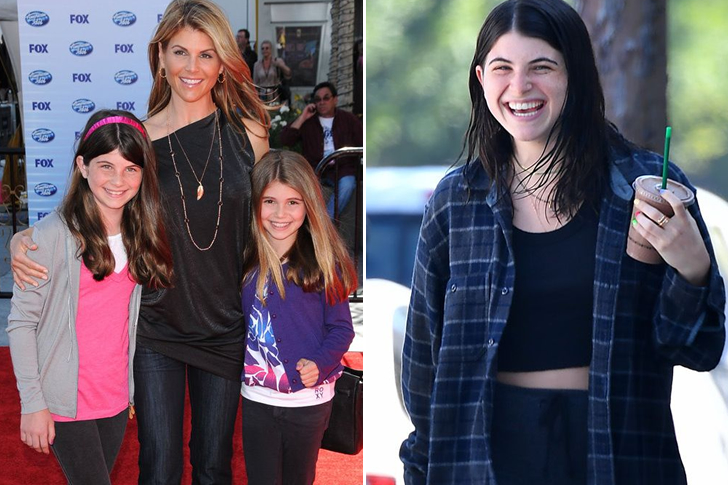 Isabella Rose Giannulli is a social media personality and daughter of Mossimo Giannulli, founder of Mossimo, and actress Lori Loughlin, who is well known for her credit role in the TV sitcom, Fullhouse. Born on September 16, 1998, Isabella grew up in Los Angeles, California. In 2019, her parents were among the individuals charged with bribery and fraud in the college admissions bribery scandal.
People began to wonder what Isabella planned for her future. Since Isabella was less of a public figure before the scandal happened, there were no reports about what is going on in her life. Despite all the rumors and drama regarding her family, Isabella remains forever grateful and appreciative of her mother. She even decided to follow her mother's career path, having a guest role in Alone Together in 2018.
Milo Gibson – Mel Gibson's Son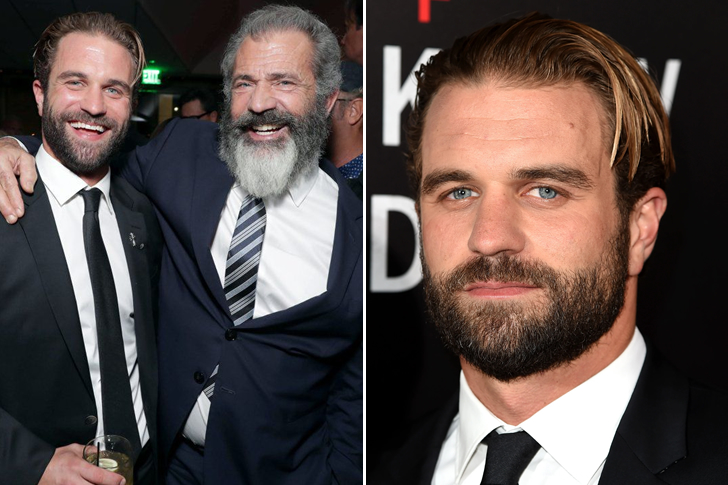 American actor, film director, and producer Mel Gibson is famous for his action hero credit roles, including his breakout role in the first three films of the post-apocalyptic action media franchise Mad Max as Max Rockatansky and in the film series Lethal Weapons as Martin Riggs. He met his former wife, Robyn Denise Moore, after filming Max Max in South Australia in the late '70s. They eventually tied the knot in a Catholic church in New South Wales on June 7, 1980, and had seven children together, one of whom is Milo Gibson.
Born on November 16, 1990, Milo has followed in his father's footsteps and is known for his roles in Breaking & Exiting, Gangster Land, All the Devil's Men, and Hacksaw Ridge. Milo was originally born in Australia, but with the help of a moving company, they moved to Los Angeles and eventually made his film debut in one of his father's films.
Hannah Gibson – Mel Gibson's Daughter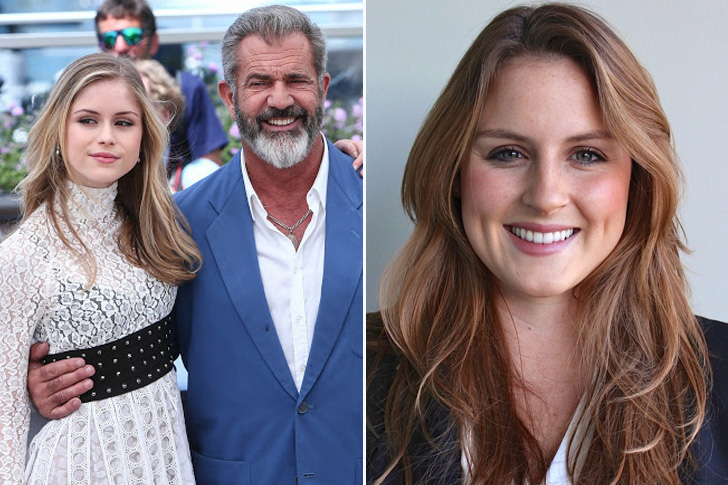 Even though American actor Mel Gibson is given credit for a ton of movies, including The Passion of Christ, Braveheart, a film where he won the Academy Award for Best Director, Golden Globe Award for Best Director, and an Academy Award for Best Picture, his number one role will always be a father to his nine wonderful children. One of them is his first child with ex-wife, Robyn Moore, Hannah Gibson, born in 1980.
She married her husband, Kenny Wayne Shepherd, on September 16, 2006, in the Holy Family Catholic Church in Agoura Hills. They have three children together, two sons and one daughter. She made her film debut in the 2000 historical fiction war film Patriot, then eventually moving on to What Women Want, where she worked with Helen Hunt and her father and got featured in Toisen Kanssa in 2014.
Lars Gerard Gibson – Mel Gibson's Son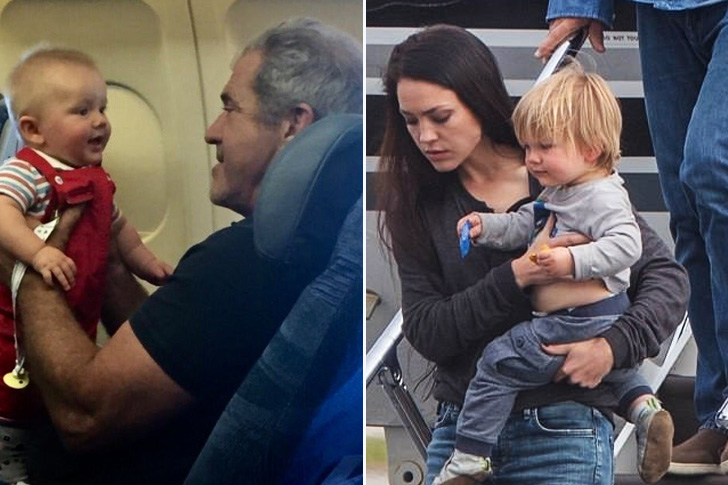 We are pretty sure that you have already watched some of Mel Gibson's movies, whether it's Passion of the Christ, Braveheart, or The Patriot. He has starred in numerous hit Hollywood films throughout his career, but it's a rare sight for his fans to see photos of his nine kids together because Mel has always been a little particular when it comes to his children.
He is currently in a relationship with Rosalind Ross, a writer and a former champion equestrian vaulter since 2014. During their relationship, they were given a son on January 20, 2017, Mel's ninth child, Lars Gerard. It's not sure whether he will follow his father's career path or choose a different one. With the wealth that Lars' father acquired in his career, we are sure that he wouldn't worry about any student loans.
Lucia Gibson – Mel Gibson's Daughter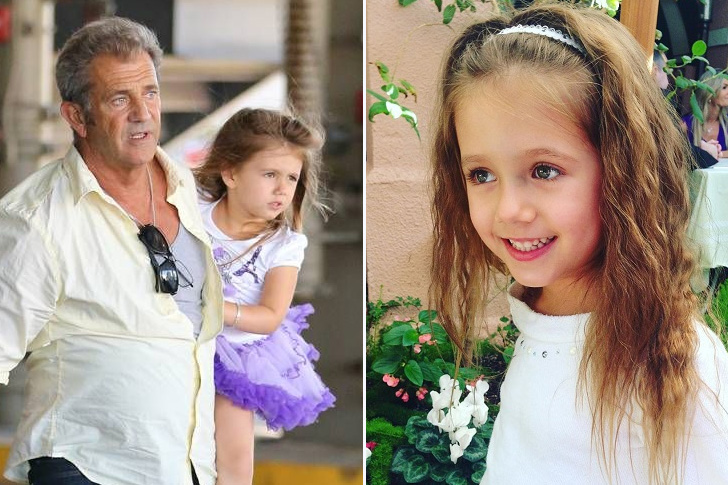 American-born Australian actor Mel Gibson became an international star with a string of credit roles in numerous action-adventure films throughout the '80s. He later earned acclaim as a producer and director. Mel's family moved to Australia when he was 12 years old and was enrolled in the National Institute of Dramatic Arts in 1974 in Sydney. He later made his film debut in the 1977 film Summer City where he played a surfer.
Mel has only been married once, with Robyn Moore, but he had a few relationships after their marriage ended. His relationship with Oksana Grigorieva gave them a daughter on October 30, 2009. There isn't much information about Lucia since the 11-year-old is rarely seen out in public, which is probably the decision made by her parents. Nevertheless, we are sure that she has a bright future ahead of her, given the fact that she is the daughter of Mel Gibson.
Christian Gibson – Mel Gibson's Son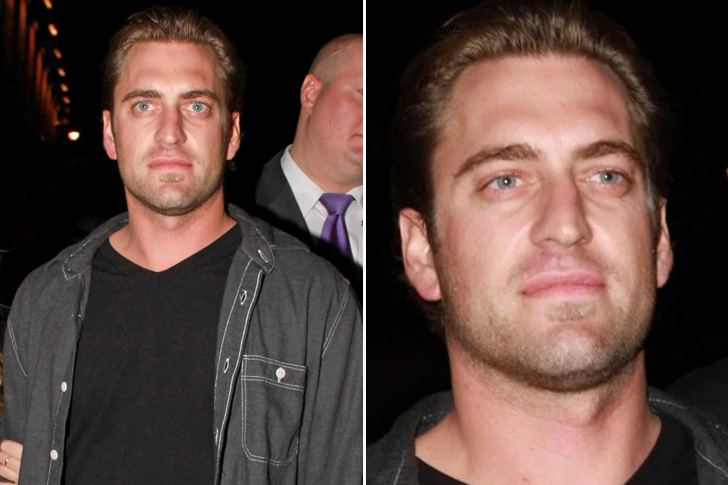 American actor Mel Gibson is renowned for his performance in numerous films, including Braveheart, in which he won the Golden Globe Award for Best Director, an Academy Award for Best Picture, and the Academy Award for Best Director. Needless to say, Mel is a well-decorated actor with so many accolades in his possession. Due to various controversial statements and legal issues leaked to the major public, his fame and image plunged significantly, affecting both his career in directing and acting. Nevertheless, he still has accumulated a total net worth of $425 million.
His 31-year marriage with Robyn Moore gave them seven children, a daughter, and six sons, one of whom is Christian, born in 1982. He is one of Mel's twins and is currently working as a camera operator in Hollywood. He is also given credit for working with his father in films like Daddy's Home 2 and Hacksaw Ridge.
Louis Gibson – Mel Gibson's Son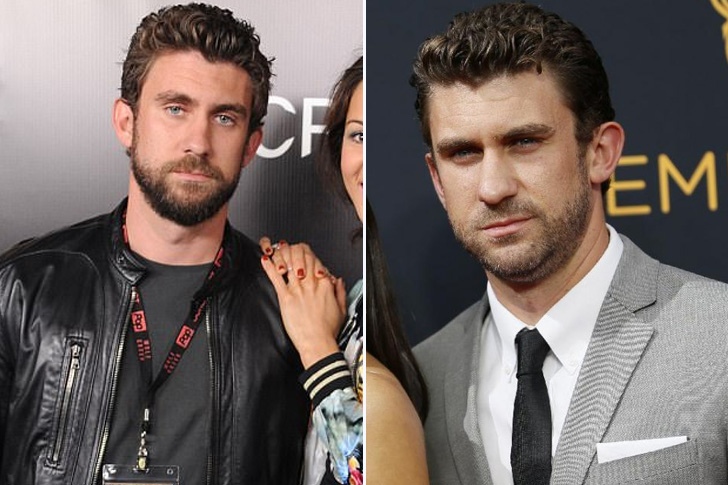 Mel Gibson isn't only a world-renowned actor and director, but he is also a father to nine children. The Braveheart actor has received numerous accolades throughout his career, and there's no doubt that he has acquired so much wealth for his works and other business ventures. He has a total net worth of $425 million, thanks to his successful career in the Hollywood industry.
During his marriage with his former wife of 31 years, Robyn Denise Moore, they both had a son in 1988, Louis Gibson, who is given credit for his work on the 2016 American western horror film Happy Hunting, which he both wrote and directed. He didn't only inherit his father's good looks but also his knack for directing amazing films. There's a high probability that his father is his greatest inspiration and influence in choosing his current career path.
Edward Gibson – Mel Gibson's Son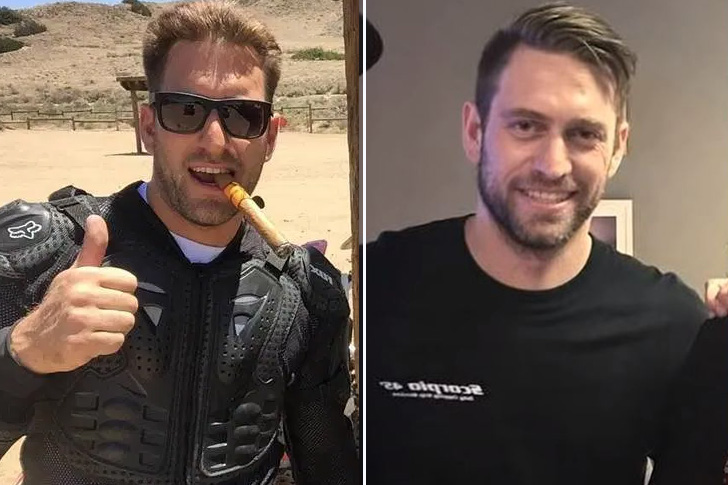 Edward Gibson is Mel Gibson's son and the other half of the Gibson twins in the family. His twin, Christian, decided to pursue a career in acting, earning several acting credits in the process. Edward, on the other hand, prefers a more private and modest lifestyle than his lookalike brother. He leaned towards founding and managing his own business called Natural Edge, which focuses on custom salvaged wood furniture made of natural wood slabs.
Edward shares a preference for a quiet and modest lifestyle with his younger brother William. Regardless of the career paths that Edward and William chose, the Gibson brothers always make sure that they remain in touch with each other. You'd often see them bonding during a Lakers game as the Gibson boys are huge fans of the Los Angeles basketball home team.
Thomas Gibson – Mel Gibson's Son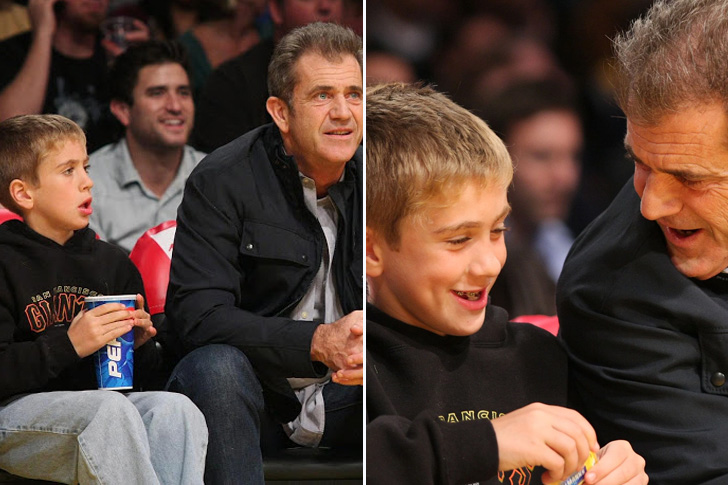 Thomas Gibson is the youngest child of Mel Gibson with then-wife Robyn Moore Gibson. He was often seen at Laker games together with his father and siblings between the years 2007 to 2013. There's not much information if Thomas is willing to follow in the footsteps of his father and siblings, who chose to be actors themselves. What's known is that he recently graduated from college. All of Thomas's siblings, including his mother, were at his college graduation to celebrate his college degree, as seen in his brother Christian's Instagram photo.
There's certainly a wide variety of skillset and talent in Mel Gibson's kids with Robyn Moore Gibson. Thomas can surely use the insights of his siblings in whatever field or career he decides to pursue. Of course, he can always ask for his father's advice as the two remain close to this day.
Jasmine Jordan – Michael Jordan's Daughter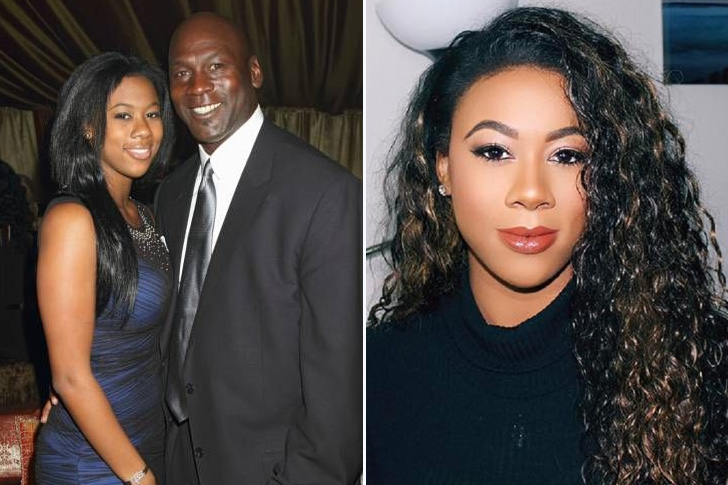 Michael Jordan is undoubtedly one of the fascinating sports athletes and figures of all time. He's considered the greatest of all time as he dominated the sport since the late '80s and the entire '90s. Jordan is also a family man, and he has three kids, and one of them is Jasmine Jordan. Interestingly, Jasmine didn't have a clue why people were always raving about his father. She admitted to having googled his legendary father's name to learn what the fuss was all about. Today, she's incredibly involved with the family business as she plays a vital role in managing their self-named sports company.
Now, Michael Jordan's daughter is now 28 years old, and she's married to Rakeem Christmas. Jasmine met Rakeem while studying for her sports management degree at Syracuse. Interestingly, Jasmine became a new mom in 2018. The former basketball superstar first became a grandfather in 2018 when his beloved daughter gave birth to an adorable baby boy! Jasmine manages to juggle her schedule between being a mother and managing various businesses.
Jeffrey Michael Jordan – Michael Jordan's Son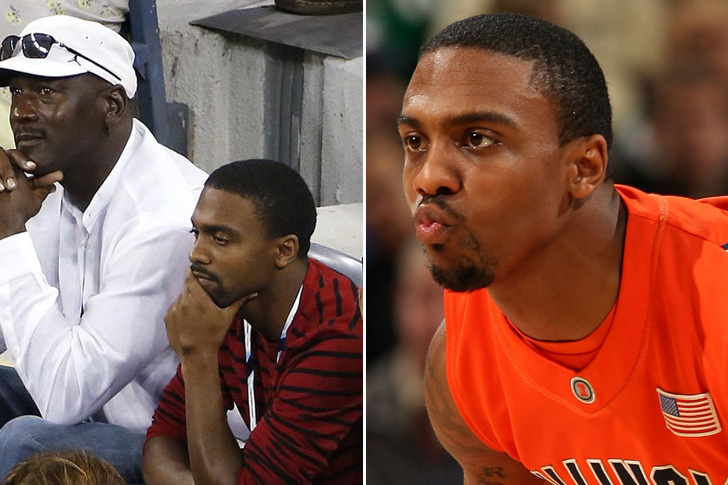 It must be tough when you're the elder son of the greatest basketball player of all time. Jeffrey Michael Jordan certainly tried to live up to other people's expectations being Michael Jordan's son. He was once highly recruited as a kid, but his skills weren't as extraordinary as his legendary father. Jeffrey Jordan played basketball as a walk-on in college while getting his degree at the University of Illinois and the University of Central Florida.
Jeffrey Jordan was indeed far from being "like Mike" at the game of basketball. He averaged merely 1.6 points, 1.2 rebounds, and 0.8 assists throughout his college basketball career. Today, Jeffrey is working for the Jordan brand at Nike. He's currently handling the Jordan brand's digital innovation. The younger Jordan also had other ventures involving the Jordan brand. He co-founded "Heir Jordan," which certainly made his iconic father proud.
Marcus Jordan – Michael Jordan's Son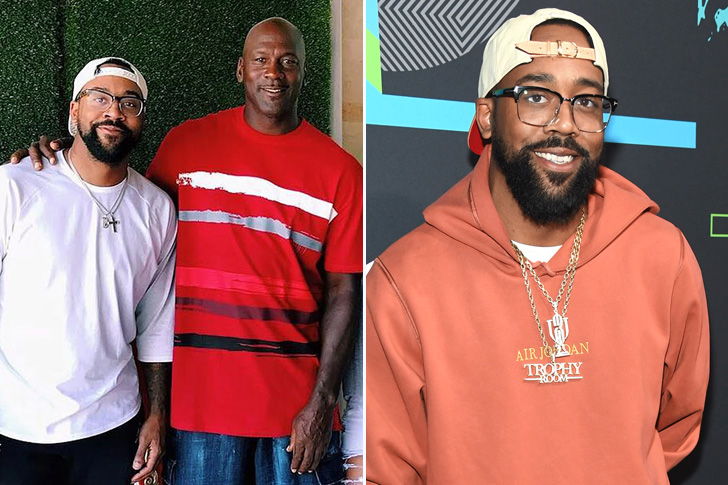 No matter if you're Michael Jordan's first son or second son, there's still going to be pressure involving the skill and talent to follow in his footsteps. For Marcus Jordan, he certainly lived up to expectation as he had a decent amateur playing career for himself. He played his high school basketball days at Loyola Academy together with his older brother Jeffrey. The pair went on to lead the school to the conference championship during Marcus' sophomore year. His high school success then translated into the college basketball scene wherein he played for the University of Central Florida.
Marcus opted not to pursue a professional basketball career. In turn, he managed to graduate with a hospitality management degree from the University of Central Florida. Today, he's using the skills and knowledge that he acquired to operate several businesses; one of them is a Jordan-inspired boutique called "Trophy Room."
Dylan Frances Penn – Sean Penn's Daughter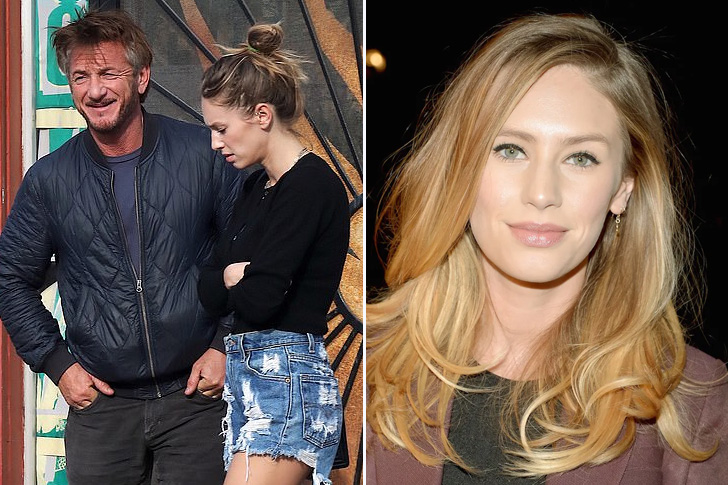 It's difficult not to recognize Sean Penn and his eccentric and intriguing works. Despite all the controversies that he's found himself in, one cannot deny that the actor was able to put together a successful acting career. He's won two Academy Awards for his contribution to the 2008 biopic Milk and the 2003 film Mystic River. Interestingly, Sean Penn isn't the only entertainer in his family. The award-winning actor has a 29-year-old daughter that's also an actress. Her name is Dylan Frances Penn, and she's destined to be one of the biggest names in Hollywood over the next few years.
Dylan opted to be a model and actress instead of pursuing a college degree. Her decision certainly paved the way for a successful career in modeling, as she was able to be included in Gap Inc's modeling campaigns during her teenage years. Acting-wise, Dylan first appeared in the 2015 horror movie Condemned. Expect to see more of this star-in-the-making as she works her way in front of the camera over the next few years!
Liv Tyler – Steven Tyler's Daughter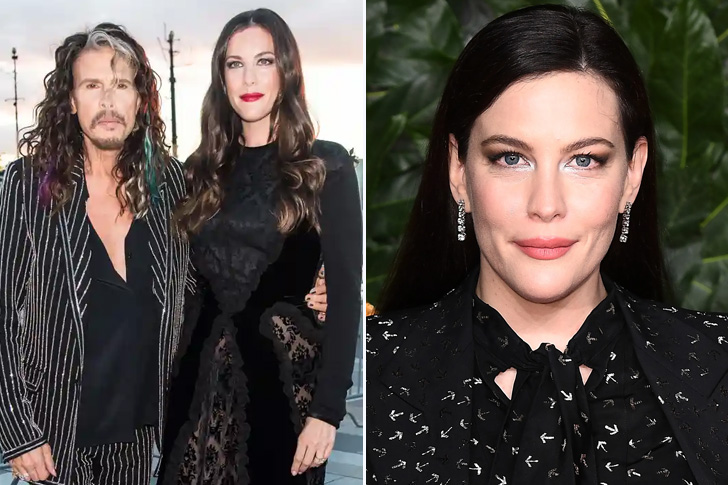 It's impossible not to know who Steven Tyler is after all his success as the frontman for Aerosmith. He's indeed one of the most successful musicians in history, and he lived the rockstar life. Shockingly, his rockstar life resulted in a daughter that he didn't know that he had. That daughter is Liv Tyler, who's managed to carve out a successful acting career for herself! Liv's notable roles comprise her contributions in Lord of The Rings, The Ledge, The Incredible Hulk, and other credit roles in numerous film projects.
Liv didn't know that Steven Tyler was his biological dad until she was 11. For 11 years, she believed that Todd Rundgren was her biological father. Interestingly, Liv's mother was the result of a fling with Steven Tyler in 1976. Steven and Liv were eventually introduced to each other and continue to share an intimate daughter-father bond today.
Mia Tyler – Steven Tyler's Daughter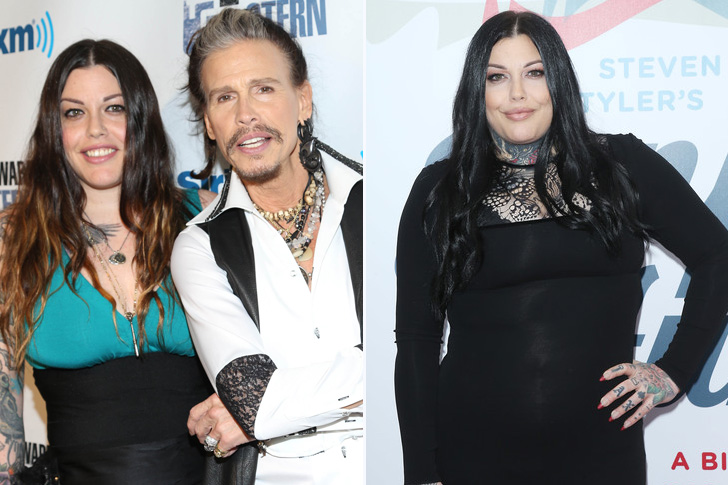 Mia Tyler is Steven Tyler's daughter with popular actress Cyrinda Foxe. You could say that Mia inherited her mother's passion for acting as she went and pursued a career in film and television. Mia has a decent number of film credits to her name, including her contributions in Rush Hour 3 and A Little Bit of Lipstick. Besides an acting career, she's managed to carve out a successful modeling career. She's known for being a plus-sized model and makes a constant effort to raise awareness for body positivity.
Mia decided not to go to college to pursue a college degree. Her decision to skip college and focus on acting and modeling certainly paid off. As a model, she's managed to appear in elite fashion magazines. Some of the elite magazines that featured her were Seventeen, Vogue, Teen People, Flare, and many more!
Chelsea Tyler – Steven Tyler's Daughter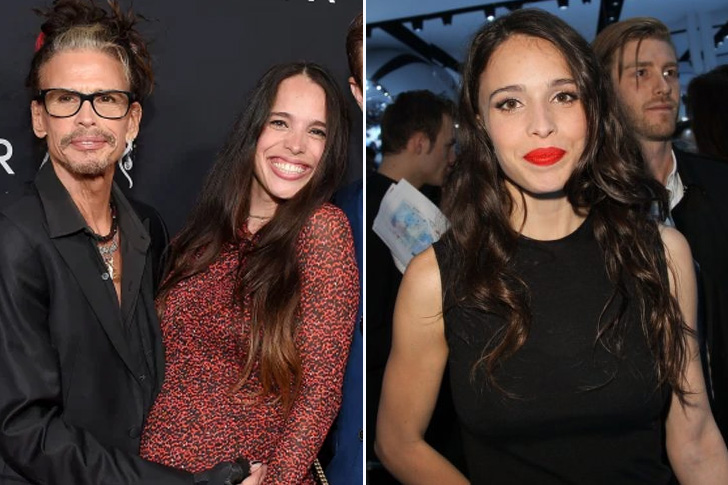 Chelsea Tyler is Steven Tyler's daughter with well-known fashion designer Teresa Barrick. Chelsea, born in 1989, is one of Steven Tyler's four kids from various partners. Interestingly, she's the one that was able to inherit her father's knack for music. Chelsea was able to carve out a career in music, and interestingly, she currently performs together with her husband in a band called Kaneholler. Kaneholler's musical credit and resume include two successful EPs since 2011.
Chelsea could certainly make the decision to further cultivate her career in music with the help of her father. After all, it'll be pretty easy to land opportunities knowing that she's the daughter of Aerosmith's Steven Tyler. The young artist also maintains a close bond with Liv Tyler, her step-sister. With this fact, she can easily ask her sister, Liv, for advice if ever she decides to switch platforms and pursue acting. Today, Chelsea lives a quiet private life together with her husband, Jon Foster, who's also an actor.
Taj Monroe Tallarico – Steven Tyler's Son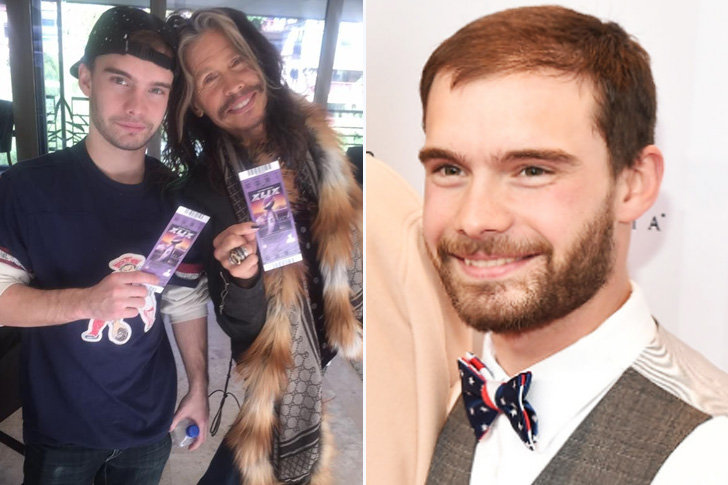 Taj Tallarico is Steven Tyler's only son among his four kids. He was born in 1991, and Taj is also the youngest among Steven Tyler's four children. Taj's mother is Teresa Barrick, and he's the younger brother of musician Chelsea Tyler. Taj decided not to follow his father's and sister's footsteps in music as he pursued a career in acting. He's best known for his credit role in the 2001 American television series Lizzie McGuire.
The actor just turned 30, and he's currently in the third year of his marriage with his long-time sweetheart Brittany Tallarico. The two formally tied the knot in October of 2018. Unfortunately, Taj and Brittany's wedding ceremony didn't involve a Steven Tyler performance during the reception. Regardless, it was still a lovely evening for the two lovebirds as family members and friends were in attendance.
Colin Hanks – Tom Hanks' Son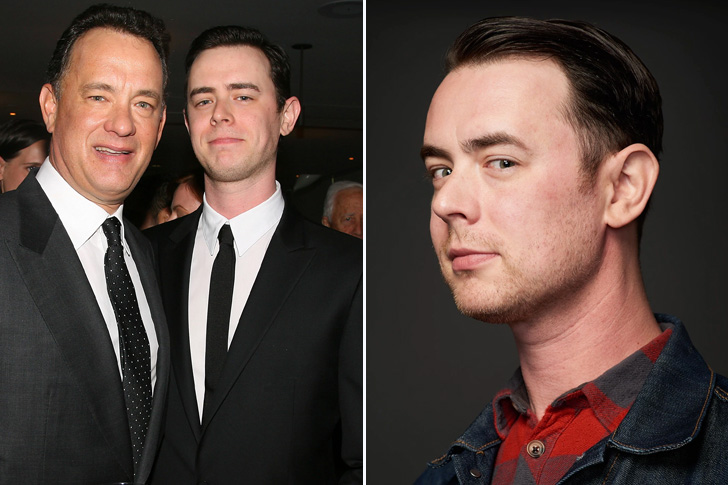 There's no doubt that Tom Hanks has been able to put together one of the most iconic film careers in history. Tom is now 64, and he currently has four kids of his own. One of the four kids, who's also the eldest, is Colin Hanks. Colin is Tom's child with Samantha Lewes. Colin was born in 1977, and he managed to carve an acting career for himself. Colin already has numerous acting credits to his name in both television and film. You may recognize him from his contributions and appearances in King Kong, The Great Buck Howard, Dexter, Roswell, and many more!
Besides acting, Colin also ventured out into directing and producing. The star is very active in participating in films and television series, and he currently has a net worth of $14 million. Sure, $14 million might be small compared to his dad's $350 million fortune, but we're confident that Colin won't be needing financial support from his dad anytime soon.
Elizabeth Hanks – Tom Hanks' Daughter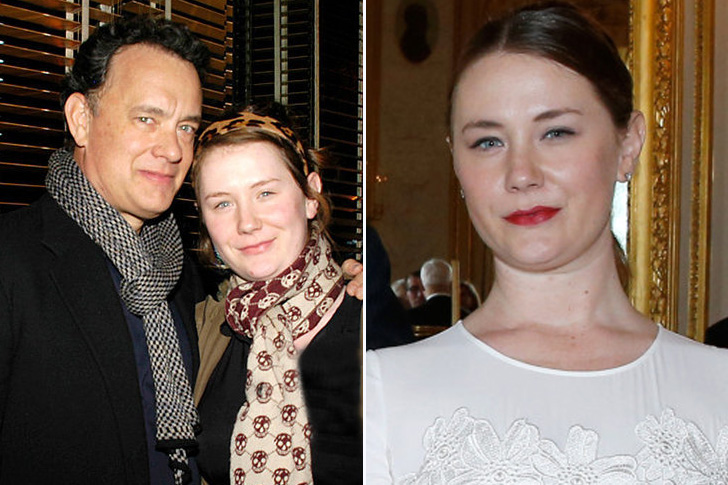 Tom Hanks' kids with Samantha Lewes must indeed be in awe of his profession as an actor. Elizabeth, Colin's younger sister, was also an actress and she's known for her performance in Tom's film, Forrest Gump. The movie was back in 1994, and Elizabeth appeared in another film in 1996 titled That Thing You Do! After her 1996 film credit, Elizabeth went on a hiatus where she neither acted, produced, or directed.
The multi-talented star went on a hiatus for the reason of pursuing an education. Out of Tom Hanks' kids, you could argue that Elizabeth is the most well-educated out of the four. Elizabeth's a graduate of the University of St. Andrews in Scotland. Elizabeth is also an editor by profession, and she's worked for L.A. Review, The Huffington Post, and Vanity Fair. At the end of the day, the young woman makes it a point to keep her life private despite being the daughter of one of the most recognizable actors of this decade.
Chet Hanks – Tom Hanks' Son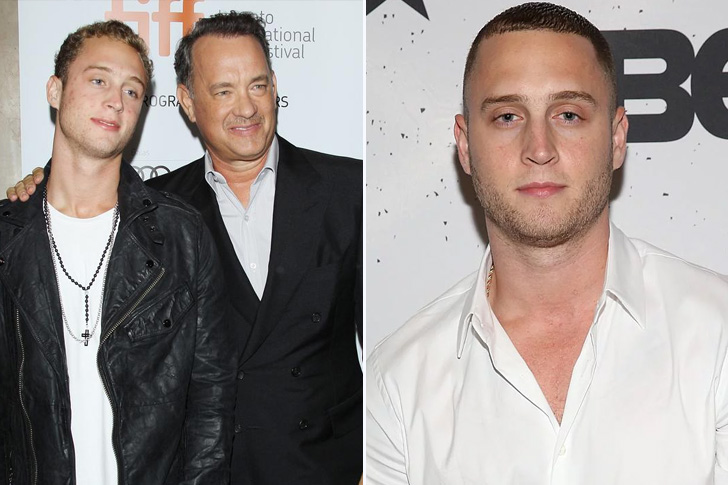 Here's a spoiler for you, all of Tom Hanks' four kids are actors or have acting credits. Chet Hanks, Tom's third son, is certainly no exception as he's also an actor. Besides being known as the son of an American cultural icon, people recognize Chet from his recurring roles on Empire and Shameless. As of writing, he continuously appears as Joey Maldini in the hit Showtime legal drama series Your Honor.
Unknown to many, Chet is also fond of creating music. Chet's music career started while he was a student at Northwestern University. He made a rap remix titled White and Purple as a spinoff from Wiz Khalifa's single Black and Yellow. Chet then went on to form a musical duo called FTRZ together with his friend Drew Arthur in 2016. In just four years, the pair was able to release a few singles and even an EP titled Ocean Park.
Truman Hanks – Tom Hanks' Son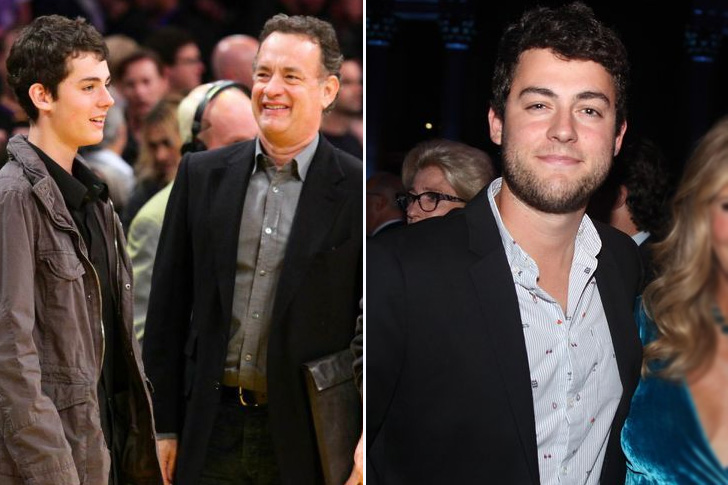 Like his older siblings, Truman Hanks has first-hand experience in the acting industry. He's been very vocal about cultivating an acting career. Recently, he received credit for working as a production assistant in the 2018 film The Cloverfield Paradox and the remake of Charlie's Angels in 2019. There's no doubt that we'll be seeing another Hanks member in more productions as an actor as we're confident that his iconic father can help show the way for him.
Truman has always been considered the baby of the Hanks family. His father, Tom, and his mother, Rita, always wanted Truman to have a normal childhood. In turn, there's not much known about Truman's childhood and education. What's known is that Truman is fond of sports, and he's an avid supporter of the home team Los Angeles Lakers. Truman was able to live a normal life without a doubt despite being a son of an iconic actor and a popular actress!